NEW
Yoo-hoo! CloudMounter runs natively on Mac computers with Apple silicon: M1 and M2 series!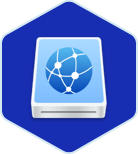 Increase your SFTP security with CloudMounter
When it comes to cloud security, cloud encryption solutions and SFTP, you need to consider encryption algorithms for file transfer and public key authentication. The encryption algorithm is used for encrypting data packets when they are sent and decrypting them once received. Public key authentication is actually related to public-private key pair. The private key is crucial for cloud data protection and access, thus it is important to keep it safe. We offer to increase your data protection with CloudMounter. All file management operations, such as creating, viewing, modifying, deleting, uploading and downloading files, are possible with this SFTP Mac client.
Mount as a Disk
CloudMounter lets you mount as many SFTP servers as required. Transfer and share your files in a fast and safe way.
SFTP encryption
Encryption proves to be very efficient for file transfer protection. Upgrade your cloud encryption and SFTP encryption with CloudMounter.
Locking
CloudMounter makes your content unreadable to those without the decryption key. The efficient solution for cloud security issues.
CloudMounter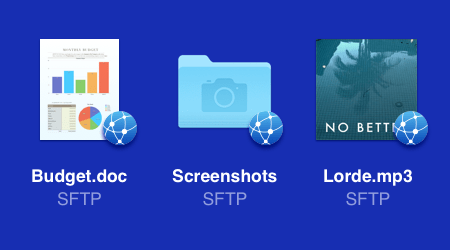 Other app/device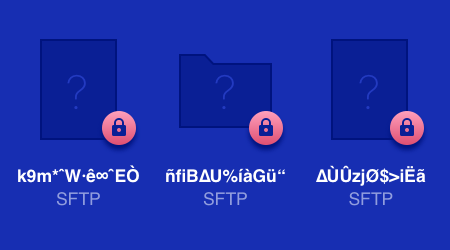 Easy access to cloud files
You can work with your online files just as with those saved on your hard drive! With CloudMounter you can easily mount your cloud storages and access their content in Finder the same way as local.
CloudMounter is the number one choice
It is so because it is a very friendly and versatile app with the vast support for numerous cloud storages and web protocols. This service works with the highest security standards and is constantly updated and improved.
Usage of Keychain
Privacy is our top priority here. That is why all passwords are secured in Mac OS Keychain and are only used by CloudMounter for logging in their designated storages or protocols.
Finder Integration
Integration with Finder makes working with remote connections so much more familiar and therefore comfortable. Any mounted cloud accounts and web servers are as easy to work with as local files on your computer.
More Cloud services
We are always open to new ideas and there is always room for improvement. CloudMounter will support more and more connections and will have more and more useful features to offer.
Encrypt other Clouds and web servers
With CloudMounter it's also possible to encrypt files in Dropbox, OneDrive, Google Drive, Amazon S3, pCloud and files on FTP and WebDAV servers.
CloudMounter for Windows
You can now mount your multiple cloud storages as local disks on your PC too.