NEW
Yoo-hoo! CloudMounter runs natively on Mac computers with Apple silicon: M1 and M2 series!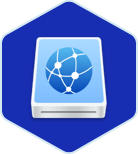 Secure file transfer client for Mac
FTP, SFTP (FTP over SSH) and FTPS (FTP over SSL) are the most common protocols for transferring files online. Once your data has been transferred online safe and sound, it needs to be protected on your home server. You can increase ftp server security with data encryption. Encrypted files cannot be read without a decryption key, so even if someone gets ahold of your data, they won't be able to get into its contents. With CloudMounter you can also create new folders, move, modify and delete files and folders in a remote location in the same way you work with the local content stored.
Mount as a Disk
This FTP client for Mac can mount remote servers as local drives on your computer so you can access and manage their data directly in Finder.
FTP encryption
Encryption proves to be very efficient for file transfer protection. Upgrade your cloud encryption and FTP encryption with CloudMounter.
Filter access
CloudMounter makes your data unreadable to those who do not have the decryption key. Get the most of cloud storage security solutions.
CloudMounter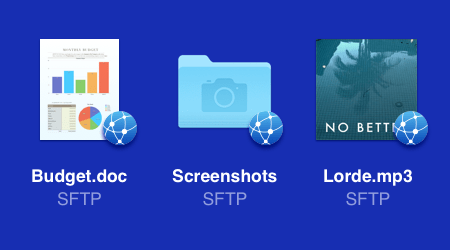 Other app/device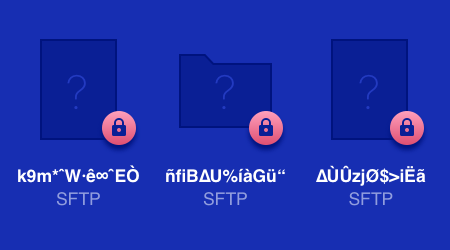 Work with online files as with local ones
With CloudMounter your cloud storage is accessible from Finder as if it was one of your local disks.
Why users go for CloudMounter
With its security, versatility, immense support of various cloud storages, CloudMounter is a number one choice for many users. It offers convenient way of working with online content securely. CloudMounter team is constantly working on new ideas and improvements.
High security standards
Your privacy is the top priority! CloudMounter doesn't store or send your personal data to any parties not involved in connection. Passwords are safely kept in Keychain and are only used for their corresponding accounts.
Finder Integration
CloudMounter integrates online resources with Mac OS Finder to offer you the smooth connection of your computer with remote servers. It becomes very easy to use cloud accounts and web servers as local disks on your Mac.
More Cloud storages soon
We are always working with new ideas trying to implement new great features in our software as soon as possible. iCloud integration is in the works right now.
Encrypt other Clouds and web servers
With CloudMounter it's also possible to encrypt Dropbox, OneDrive, Google Drive, Amazon S3 data and files on SFTP, WebDAV servers.
CloudMounter for Windows
Access and manage your multiple cloud accounts as well as remote servers right from Windows Explorer.