Top 10 Best Video Players for Mac
As we see it the best media player for Mac should be able to play any movies or videos with crisp and clear image and should be easy to understand and operate. Internet is full of options, some are free, some are not, and it is so hard to pick out the right one. Look at those that offer more formats and less ads, high definition support, etc. Here you can find the list of top 10 Mac video player apps.
Elmedia Multiformat Video Player
Elmedia Player is a media player for Mac with an extended list of supported formats: AVI, FLV, MP4, MP3, MOV, DAT, etc. The player offers its users a native web browser for browsing and watching online videos directly in the app. Another handy feature is Open URL that lets you open online videos without noisy ads that you'd have to watch in a regular web browser. Elmedia has all tools to enhance your viewing experience: video aspect ratio adjustment to fit image to screen, 10-band equalizer, video tuner, customizable playback speed, A-B loop to put any part of video on constant repeat. You can make a screenshot of any moment of the movie or convert the whole video into the series of images.
Key features of Elmedia Multiformat Video Player:
Customizable playback speed.
Hardware accelerated playback.
Manage subtitles.
Supports multiple audio tracks, external included.
AirPlay enabled.
VLC Media Player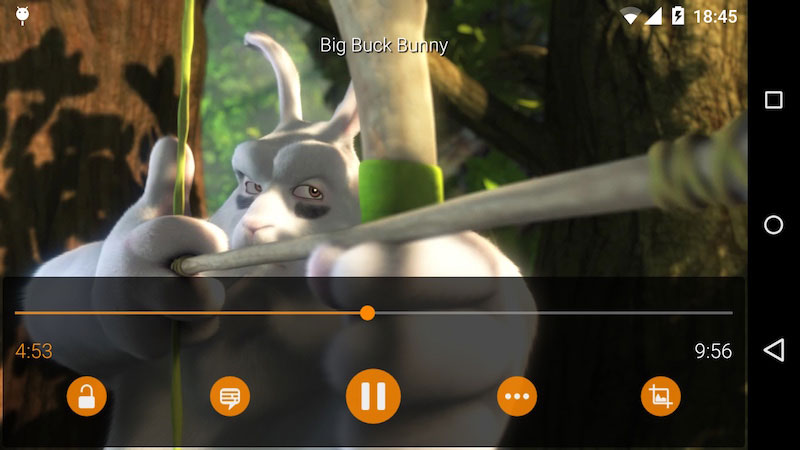 VLC Media Player is an easy to use open source cross-platform media player for Mac. It can also play DVD, CD, VCD, and numerous streaming protocols. VLC Player doesn't require codec packs and is absolutely free.
Features of VLC Media Player in brief:
Wide support for different operating systems: Mac OS X, Windows, Linux, Android, iOS, etc.
Integration with web channel streaming services.
Support for Blu-ray. VLC plays DVD, CD, and VCD including Blu-ray DVDs.
Cisdem VideoPlayer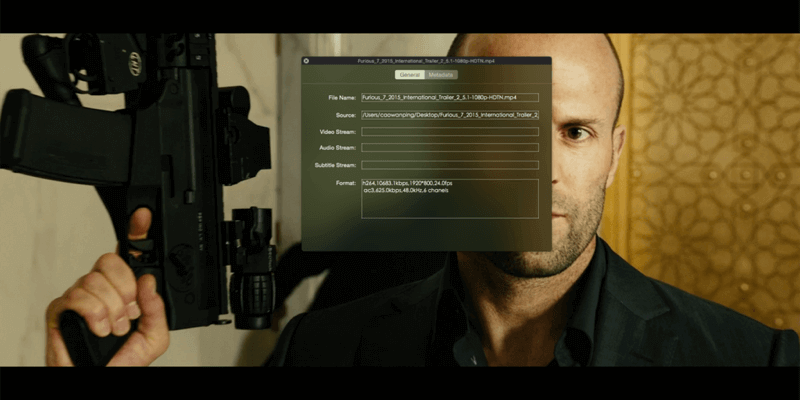 Cisdem VideoPlayer is also a great choice. Many consider Cisdem VideoPlayer as a runner up for VLC and 5KPlayer. It often offers smoother playback when other media players show choppy video. Cisdem VideoPlayer has a decent interface, saves more resources, fully supports all popular SD & HD video formats (e.g. MOV, WMV, AVI, MP4, M4V, FLV, MKV, RMVB, MPEG, as well as 5K and Full HD 1080P videos), and audio files (MP3, OGG, WMA, WAV, M4A, etc.).
Features of Cisdem VideoPlayer in brief:
More than 50 formats supported with no codec packs needed;
4K/5K/1080p HD videos supported. No bufferings or ads;
Possibility to load subtitles automatically and easy adding of subtitle files.
5KPlayer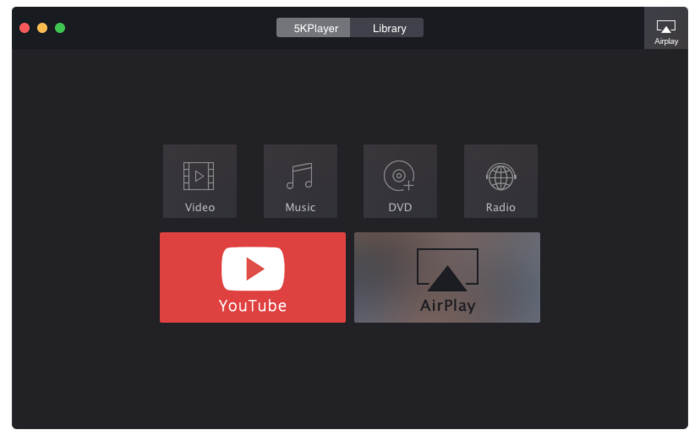 5KPlayer is a basic video player for Mac OS X. It's a bit of a mixture of free (MKV) HD video player, music player, AirPlay media streamer. It can also download online videos. It supports all 4K, 5K, HD videos including MKV, MTS, AVCHD.
Features of 5KPlayer in brief:
Play homemade and commercial DVD. CSS-encrypted or region code enhanced DVD are supported;
Great 3D experience in this best video player for Mac;
Play and save Netflix 3D movies at 1080p, 720p in MKV, MP4, etc.
Play ultra HD videos on iMac, MacBook Pro, etc.
MPlayerX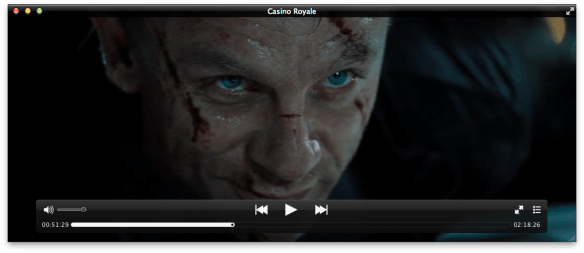 MPlayerX is very lightweight on resources and easy to use and can play almost any file format. Just like 5KPlayer, this one has been designed specifically with Mac users in mind. It supports Apple Remotes, has a full screen mode, lets you change the subtitle size and can pick up from the moment you stopped the video. Many Mac users take MPlayerX as a standard part of their toolbox because of how well it works and has all most popular codecs.
Features of MPlayerX in brief:
Will play almost any video or audio;
Easy to understand and use;
Offers subtitles support.
Kodi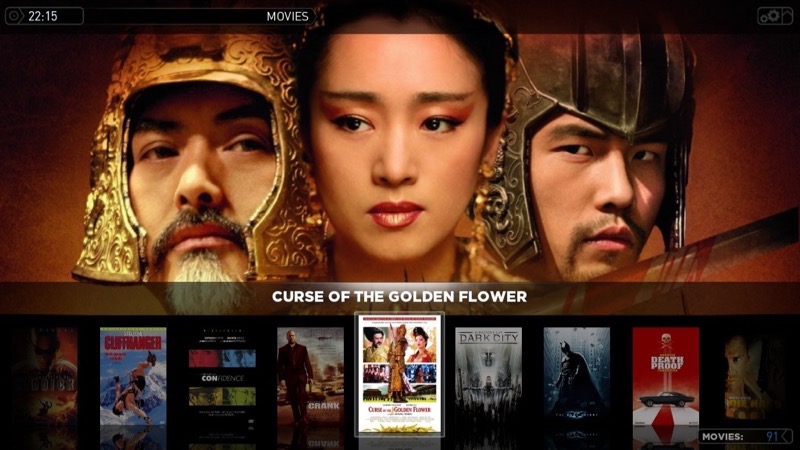 Kodi originates as a homebrewed media player for Xbox consoles. It was developed to be an all-in-one platform for viewing pictures, watching videos, and playing music. Kodi supports all common file formats of today, both for music (MP3, FLAC, WAV, etc.) and video (MP4, MKV, AVI, etc.). It can also In play physical media such as Blu-rays and DVDs.
Features in brief:
Works on Mac OS X, Windows, Linux;
Supports add-ons. Users can download custom-made skins, fonts, and sounds.
Plex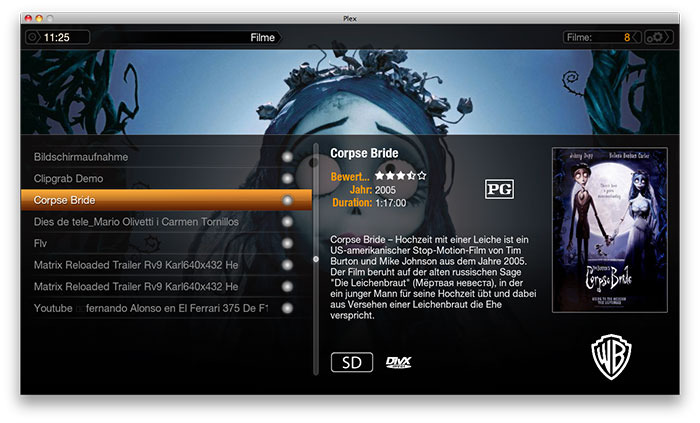 Plex supports all common file formats that the previous players can. A minimalistic, easily navigated interface, a perfect convenient place for all your media.
Plex aims to bring all of your services and devices together under a single platform. One can add folders and files to their Plex library and stream them to any device with Plex. For example, if you have a movie on a hard drive you can watch it through Plex's browser app or stream to the Plex app on a tablet.
Features in brief:
Works on Mac OS X, Windows, Linux;
No more single-screen viewing. With Plex Companion, you can fling content from your phone to TV;
Sync content from your Plex Media Server to supported cloud storage.
DivX's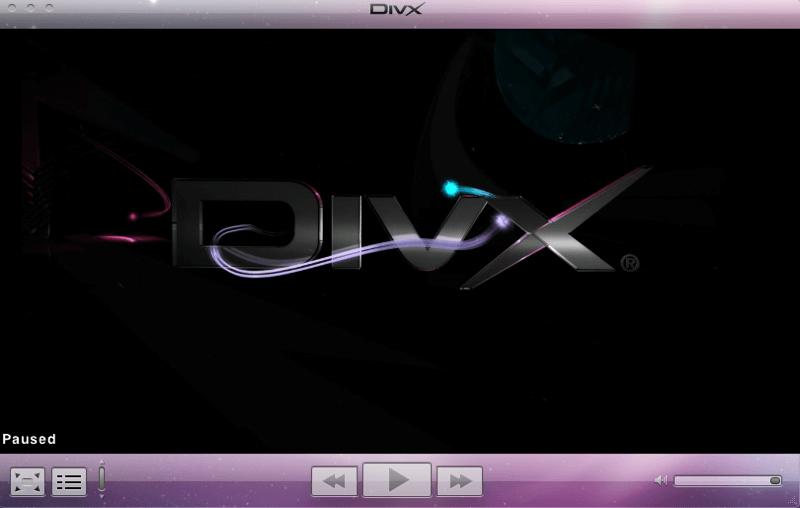 DivX is a universal media player with great features and user-friendly controls. It produces excellent audio and video playback and has an overwhelming tool set. This player lets you burn media to discs and offers easy selection of the viewing size. There are additional options for streaming videos, photos, and music to DLNA-compatible home devices.
DivX is set up with a basic set of hotkeys for navigating the interface and fast playback actions.
DivX features in brief:
High quality video playback of file formats including AVI, DIVX, MKV, MP4, etc.;
Works on Windows and Mac OS X;
High-quality online videos up to 4K are supported.
RealPlayer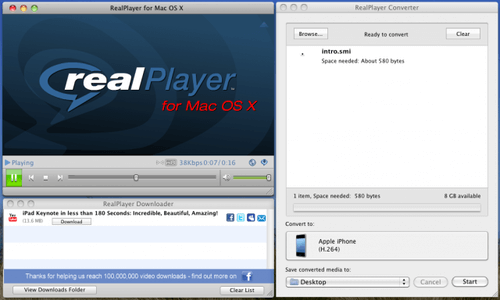 RealPlayer is a universal media player that can play all formats of videos and can automatically recognize the video or audio format you want to play. The most popular audio and video file formats are supported including .avi, .mp4, .mp3, .wma, .wav, .flv, MPEG, etc. Note that Realplayer requires a fairly powerful machine for some of its features and in order to launch it properly several applications need to be installed in advance.
Realplayer's features in brief:
This player offers RealCloud for your peace of mind to back up your videos there;
Send photos, videos, and montages to a friend or a group of friends;
RealTimes app can be used on your Xbox One, Kindle Fire TV or Roku.
QuickTime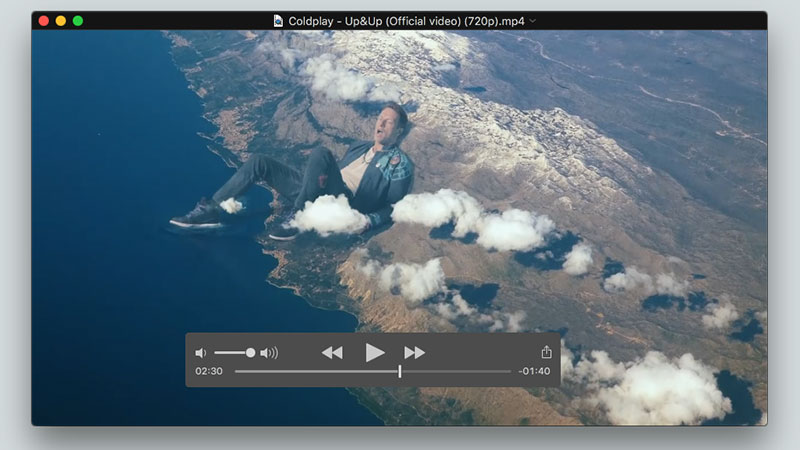 QuickTime player is Apple's flagship player. It is easy to use and is capable of handling various formats of digital video, picture, sound, panoramic images, and interactivity.
QuickTime features at a glance:
Advanced video compression technology for brilliant HD videos that use less bandwidth and storage;
Native support for AIFF, WAV, DV-DIF, MP3, and MPEG program stream. With additional QuickTime Components - ASF, DivX Media Format, Flash Video, Matroska, Ogg, etc.;
Easy slider to set playback from 1/2x to 3x the normal speed.
Thank you for reading through this review of the best video players for Mac. I sure hope you'll make the most suitable choice for your scenario.