Top 7 BitTorrent Clients for Mac Review
Torrents are an easy way to manage downloads. All you need is the best Mac torrenting program and an active Internet connection.
Torrent files are nothing but files, just like games, programs, music, etc. The standard torrent files have .torrent extension that includes the tracker and files information related to this particular torrent file. Torrent connection works on P2P (peer-to-peer) file sharing protocol that connects you to remote peers over the web for file downloading.
Advantages of Torrents:
With torrents, one can download movies, music, games, software programs without breaking a bank.
With the torrents one can share any file with the whole world.
Torrents can be used for personal and private needs.
See what apps made it to the "Top torrent client for Mac" list: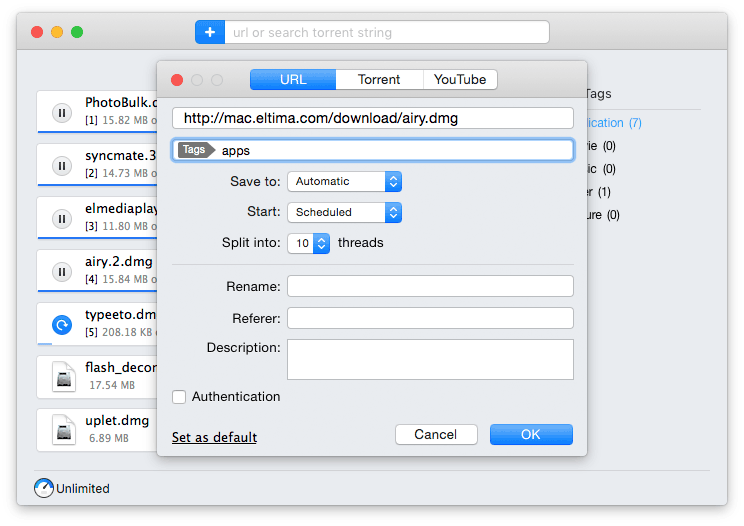 Download for FREE
Folx is a top torrent app for Mac and offers a convenient way of downloading torrent files: set the priority, regulate download and upload speed, tag downloads for quick search through the content.
With Folx you can download torrents from trackers, as well as via magnet links. Magnet links is a popular way to make downloading and sharing of bittorrent content easier.
PRO version of this top torrent client for Mac OS X lets you search for torrent content directly from the app, so there is no need to browse through multiple torrent trackers. Just enter a search word in Folx, and it will go through the vast list of torrent trackers and display the relevant results.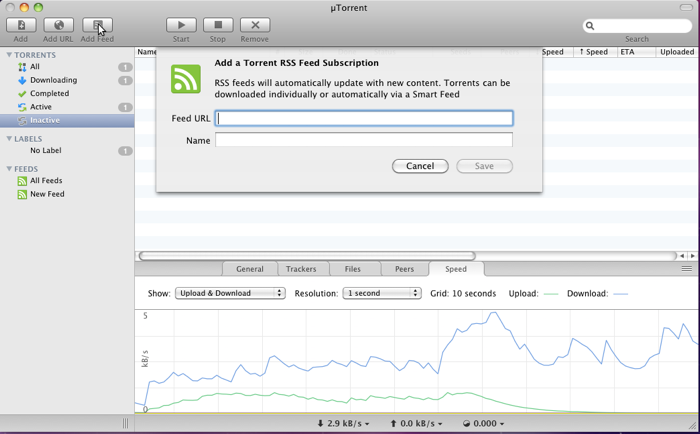 uTorrent is a lightweight app and the installer is small size. It can search for torrents right from the app and one can prioritize ongoing downloads. uTorrent can be a portable downloader if saved to a USB stick.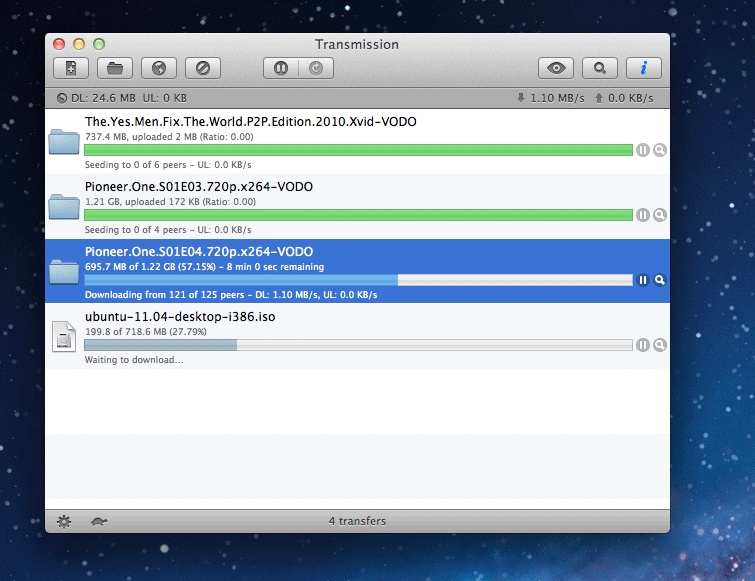 Transmission is another fast Torrent client. It is very light on RAM as it uses less resources, supports magnet links and can find local systems connected to your system.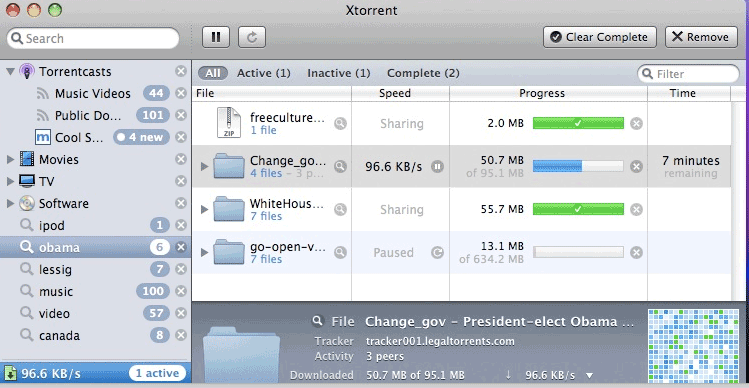 Xtorrent P2P may be the most beautiful and elegantly crafted torrent client for Mac OS X. The interface design is well thought out and the sections are properly differentiated. The app is free to download and use but if you want to download torrents at a normal speed you'll have to purchase a paid version.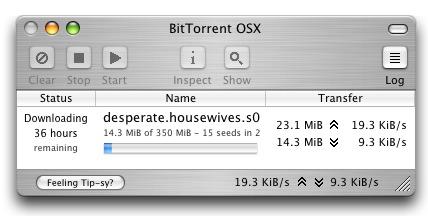 BitTorrent's official client for Mac is a great option and offers some nice features. It is light on system, absolutely free and downloads at normal speeds. There are no ads in this app and one can stream torrents directly from the app.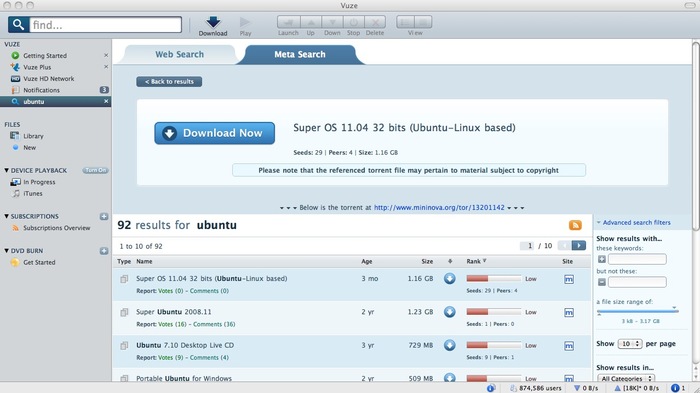 Vuze is a neat torrent client for Mac OS X offering plentiful of features. Torrent search is available directly from the app too. A really nice feature is a Web Remote that lets you manage torrent downloads from a remote location.
Vuze can play downloaded media and you have a possibility of playback from device connected to your Mac.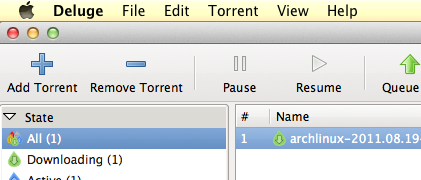 Deluge is a cross-platform BitTorrent client also available for Mac OS X. It's built on GTK+, so its interface looks a lot like Linux Gnome. Deluge is pretty complex and heavy weight so the usability is not the best. But it supports a variety of plugins, which can be interesting for advanced users.
Thanks for reading our Top 7 Best Torrent Clients for Mac OS X review. If you think that we forgot to cover a really worthy torrent client just mention it in comments below!
Folx
Requirements: OS X 10.7+ ,
33.01MB
free space
Version
5.2.13688
(
31st Mar, 2017
)
Release notes