Almost Like Magic for Your Files
Video Player for Mac That Plays All Formats
Elmedia Player is the best free Mac video player because its playback capabilities are beyond competition. It easily reproduces all popular as well as less common media formats, such as FLV, SWF, WMV, AVI, MOV, MP4, MP3, DAT, FLAC, M4V, MPG, MKV, Blu-ray unencrypted discs and many others. It's also the top HD video player for macOS featuring the hardware accelerated decoding that lightens the load on your processor and fixes video defects and unsynchronization.
Video Player for Mac with Playlist Support
You don't need to double click every file to play. Drop your files into the app window and Elmedia will organize them into a playlist. You can shuffle, repeat all tracks or just one of them and stop after current with simple Elmedia controls.
Media Player for Mac with Full Playback Control
You get full control over the video image and sound. You can regulate the speed of a playing video on the go, add subtitles to your videos, move forward or backward through video frames, bookmark, resume the playback and more.
Streaming Like Breathing
Mac Video Player for Chromecasting, AirPlaying and DLNAing
Enjoy any content you like on a big screen of your TV! As a powerful streaming app Elmedia Player allows you to air local files from Mac computer to Apple TV, Smart TV or other compliant devices over Chromecast, AirPlay and DLNA. You can also use the player as an AirPlay receiver by streaming media from iTunes, another Mac, or different AirPlay-friendly devices to Elmedia. It will help you stream audio from a smartphone to Mac that's connected to larger speakers.
AirPlaying
Elmedia Player allows you to easily stream from your Mac to Apple TV and other compatible devices over AirPlay.
DLNAing
With DLNA-certified devices support you can cast files from Mac to Smart TV and other DLNA-friendly devices to enjoy movies, songs, etc. on big screen.
Chromecasting
Chromecast and Chromecast Ultra are fully supported by the Elmedia app. Your TV can receive the files you cast from Mac with the help of Elmedia Player.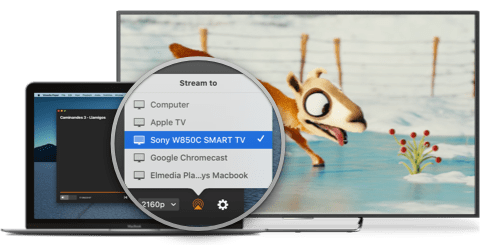 All Formats Are Welcome
Don't bother figuring out which file formats can be used streaming. Elmedia can stream all supported extensions without conversion and will transcode (convert) those not supported by the receiving device on the go.
No Ads Any More
With the Open Online Video option you can watch and stream videos from YouTube, Dailymotion and Vimeo without ads.

Streaming 4K Videos
Elmedia Player is the best 4K video player for macOS. It easily delivers Ultra HD videos to Chromecast Ultra, Apple TV 4K, and Smart TV.

Subtitle Support
Elmedia is the video player for Mac with advanced
support for subtitles
. Elmedia works with external as well as embedded subtitles.
Playlist Streamer
You can easily stream the whole playlists in high quality and without any interruptions or defects.
Convenient Remote Control
You can use your Mac as a remote control by clicking Play, Pause, Back, Forward, and other controls in Elmedia Player while streaming.
Simple Subtitle Management
Video Player for Mac with Subtitles Support
With Elmedia Player you can change the subtitles look and set them to be either downloaded automatically or manually. You can also sync subtitles with the playback by increasing/decreasing their delay until they go in tune with the video.
Appearance

You can easily set up the subtitles encoding, font (Chromecast supports only certain fonts), size and color.

Autoload

The Autoload option allows you to set up automatic download, visibility and preferred languages for subtitles.

Online search

Elmedia Player searches for subtitles on OpenSubtitles.org. Depending on how many subtitle files you download per day you may decide to register on the site.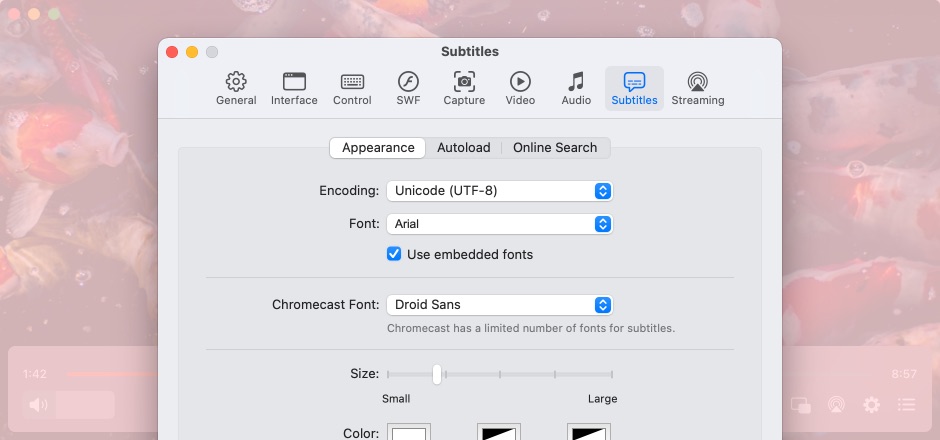 Customized Video Playback
Your Video - Your Rules
Create the Video World You'll Like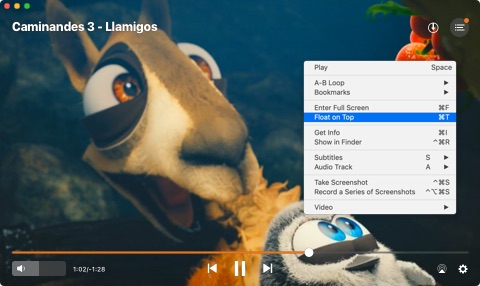 A unique Flash player for Mac
You can play your SWF files and select the default Flash quality for them as well as adjust Flash local security settings. Decide which data will be sent/received over web.
Video tuner
You can tune up your video playback by adjusting its brightness, saturation, contrast, gamma, and other parameters.
MacBook's Touch Bar support
If you have the Touch Bar, you can control playback on it. Play, pause, see the elapsed time and add more controls to customize it up to your needs.
Making Screenshots
It's not a hard task to make a screenshot of any video scene during the playback. You can even make stills of the whole movie without stopping it.
A-B Loop
Elmedia can make a loop of any video segment to repeat it as many times as you like.
Deinterlace Improvements
To make edge flicking, jaggedness, blurring and other video defects be gone in the past, just check the Deinterlace box in Elmedia Preferences.
Tuning Audio to Video
If the video and audio don't keep pace, you can fix this problem. Choose increase or decrease audio delay and wait until the sound goes in sync with the action.
Advanced Full-Screen Mode
If you have several monitors connected to your Mac, you can select a monitor to display full-screen. Elmedia also supports native macOS full-screen mode.
Sound Improving Video Player
New Era of Sounding with Elmedia Player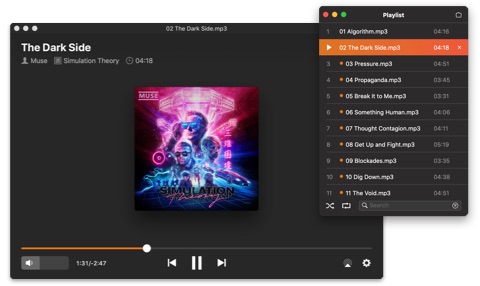 Volume control
You can control the volume in Elmedia Player without affecting the system volume.
Fetching External Audio Files
Elmedia Player can automatically load audio files from the folder with video if their names contain the name of the video, if they have the same name as the video or all files from the folder.
Surround Sound
You can connect surround sound to your Mac and pass it through Elmedia. With its hardware decoders AC3 and DTS your tracks will have a new note.
Audio equalizer
With a 10-band audio equalizer and multiple presets you can make the sound ideal for your ears.
Super Easy Browsing and Downloading
No Ads in Videos
Elmedia Player has the browser mode that allows you to surf through the most authoritative video sharing websites like YouTube, Vimeo, and Dailymotion right from the app window. Use Open Online Video option to watch your favorite videos without ads and irritation.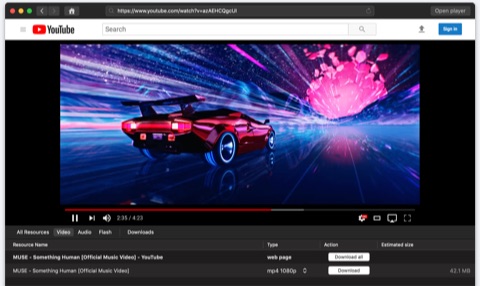 Elmedia Player Facts and How To's
You can check our hot articles, step-by-step instructions, useful facts, etc. here. Share your opinions and comments with us!
What others say about Elmedia

#1 at Video
Elmedia Player
Universal video player for Mac
4.8
rank based on
131
+ users
Get a download link for your desktop
Submit your email address to get a link for quick download on your desktop and get started!
Pricing:
Starts from $19.95
Languages:
中文, Český, Deutsch, English, Français, Italiano, 日本の, 한국어, Polski, Русский, Español, Svenska, Nederlands