Casual computer users might spend hours and hours in front of their desktops and laptops, but would not bother to know much about their workings. Most operating systems these days are optimized for such users, and this has certain consequences for computer geeks such as system administrators. They need to figure out ways to tweak settings, access and work with system files and make most of the available resources in general. Besides, geeks just cannot live without their geeky tools, can they?
Mac OS X ecosystem is known to be a closed environment, and you would know that its default applications are not really meant for advanced users. Take, for example, Mac's file manager – how many times have you thought that improving a few things there would definitely make the process more efficient? If you are yearning for more advanced functionality, may be it is high time you start looking for a third party file management software? Commander One, for example, not only serves as a great Finder alternative, it also contains multiple other tools system administrator could make use of.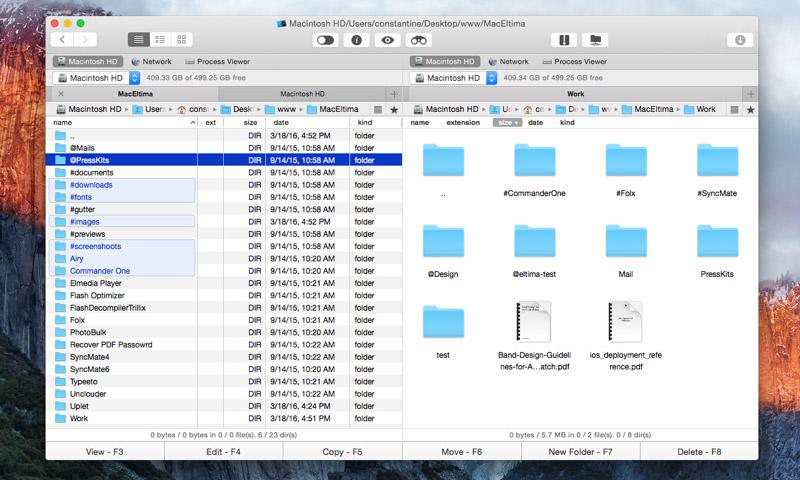 Meet Commander One
Commander One has the best of what a file management software application can offer. It features a dual-pane interface, this classic solution favored by many provides for a smooth workflow – there is no need to switch between multiple windows, all you need is right in front of you. The number of tabs you can open is practically unlimited. Add 'Bookmarks' to navigate to your favorite folders in a click, 'History' will take you to your recently accessed locations. Two panes make it really easy to copy and move files, create new folders, delete and rename them, edit files and navigate through folders – all of this can be done with the help of only your keyboard, you do not even need to raise your hands off it.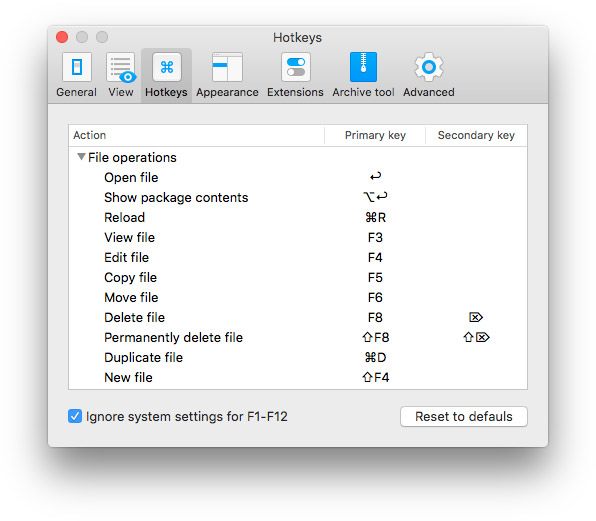 Commander One employs the classic set of hotkeys well known to FAR and Total Commander users, once you are used to the key combination you will be pleasantly surprised to see how much time and effort it saves you.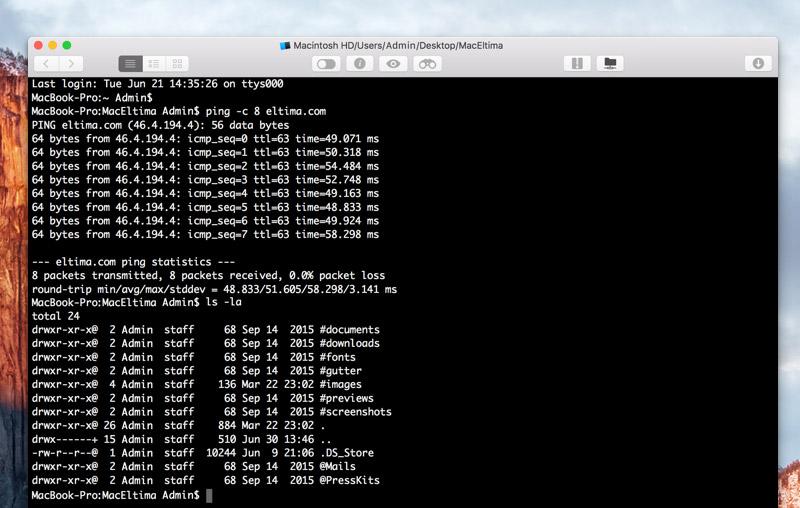 The application has a Terminal emulator invoked by pressing a hotkey – we are all secretly fond of good old 'type and execute', command line commands, aren't we? Besides, managing with the help of Terminal emulator commands does feel like a real administering task.

Hidden system files is another thing system administrators have to deal with regularly – clicking the dedicated button in the Toolbar will show hidden files, once they are displayed, perform all management operations as usual.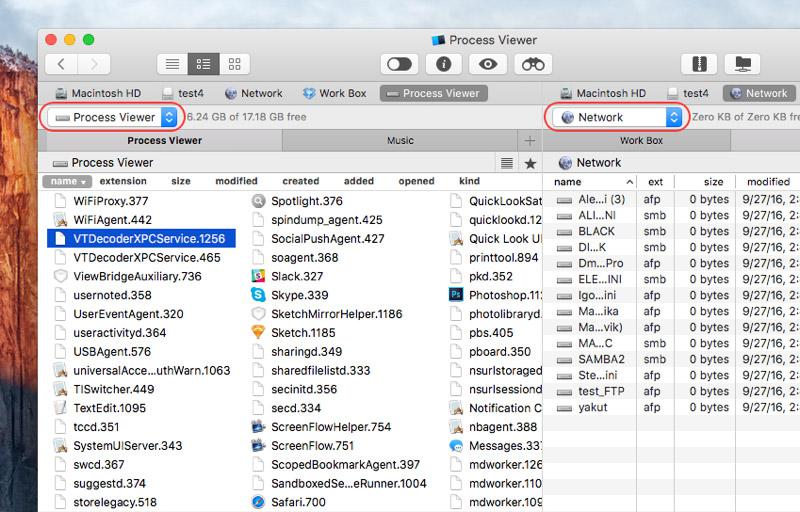 Process viewer in Commander One allows you to view current processes, how they affect your Mac's activity and performance. These can be system apps, user apps and invisible processes running in the background. Commander One is capable of quitting processes as well.
You can locate and browse list of computers in your local network and manage the shared network content from the same Commander One window.
To set, view and modify file permissions, right click on a file and choose Get Info in a context menu. This will bring up the window where you need to choose a required option – with Commander One granting and denying security permissions it is as easy as it gets.
You can use "Restart as Root" option of Commander One for more administrative rights. We perhaps do not need to tell you that enabling root access gives you total control over your Mac. It is only for advanced users who know how to make use of the given privileges.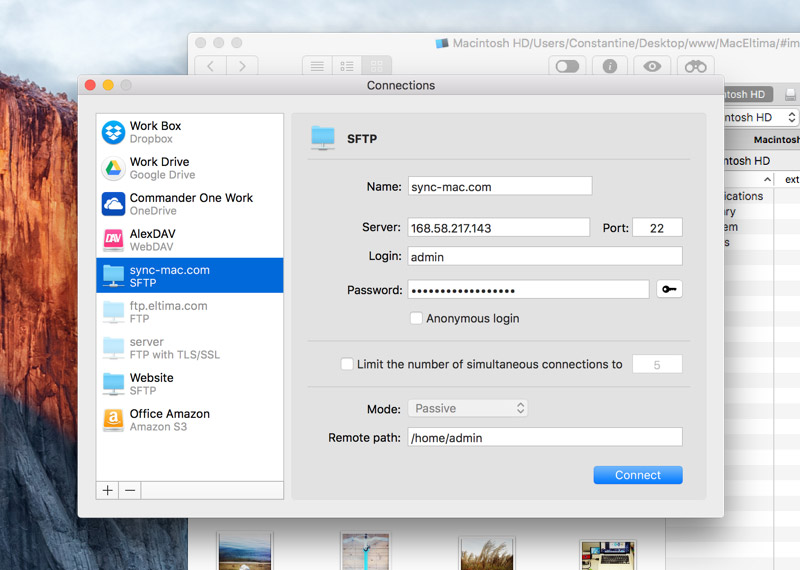 For efficient and secure file transfer over the Internet there is a built-in FTP client. It helps you connect to the remote FTP servers so you can access their contents as if they were local drives on your Mac and transfer files in the best possible way.
The trial version of the software is available for you for 14 days to try. After that, it will be working as basic file manager, and to restore advanced options, please consider purchasing the license from our web-site.
Also, please subscribe to our social networks to be the first to know about all new updates, future plans and news of our product.
Commander One
Requirements: MacOS 10.12+ , 37.59MB free space
Version
3.0(3368)
(
7 Feb, 2021
)
Release notes
Category:
System Utilities