Top 6 Best MKV Players for Mac 2017-2018
MKV is a very popular container format for video files. It supports a lot of video/audio codecs. The Matroska format is popular with various kinds of HD videos, but the drawback is that it is hard to play MKV in QuickTime Player or iTunes on Mac. That's why users start searching for an alternative MKV player Mac.
Here we lined up the best Mac MKV players that will help you play MKV on Mac nicely. So let's have a look at the list of MKV Video Players for Mac OS X.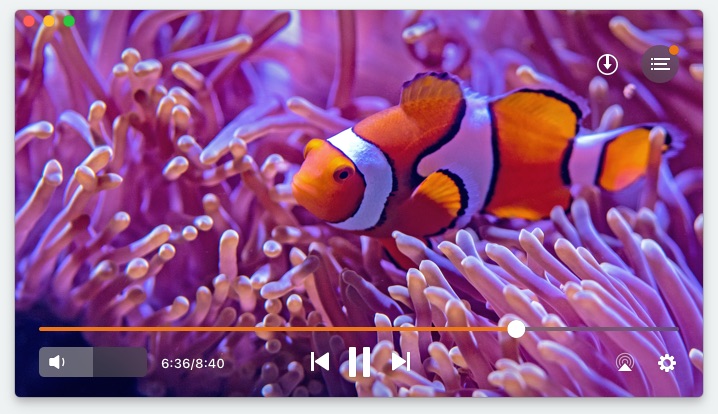 MKV player Mac
1. Elmedia MKV Player
Elmedia Player is one great MKV player for Mac. With Elmedia you are getting a friendly and pleasant Matroska video playback experience. Additionally to MKV, Elmedia supports an impressive amount of other file types including uncommon formats.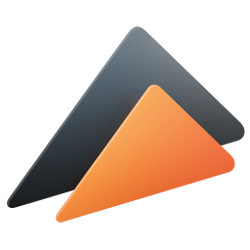 There are plenty of customization tools for tuning your video experience up to perfection: a 10-band equalizer, video tuner, adjustable aspect ratio, playback speed control, native volume control, hardware acceleration for smooth HD experience, etc. Subtitles for MKV files can be loaded automatically and their appearance can be customized: encoding, size, font, color, etc. With Elmedia you can make screenshot of any moment in the video as well as convert the whole video into the series of screenshots. Images can be saved as GIF, TIFF, or PNG.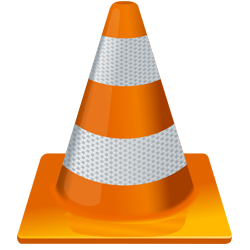 2. VLC MKV Media Player
VLC player actually offers a wide support for MKV format: it is a great MKV player offering full compatibility with Matroska as well as full support for most video and audio streams you will find in an MKV file. All of this means that most probably there will be no need to install any extra codecs or filters, depending on the streams. With VLC you can manage MKV video's multiple video/audio/subtitle tracks conveniently.
Somehow, VLC Player could use a more user-friendly interface, and even though it is packed with advanced features, it is still too complicated to handle for a regular user. Once you drag an MKV video on a VLC playlist, there is no way to change its position. Note that VLC does not willingly accept Blu-ray Disc and RM video which is also kind of disappointing.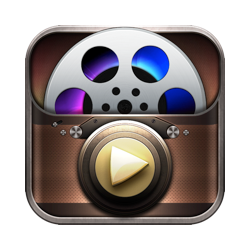 3. 5KPlayer – HD MKV Player for Mac
5KPlayer mainly features 4K/8K FUHD MKV playback on Mac while at the same time supporting Dolbys 7.1 surround sound with the minimum Mac CPU/RAM taken. Its powerful playback engine can handle even 8 bit-depth 4K HEVC MKV file smoothly. Also, its elegant interface perfectly matches your iMac Pro macOS High Sierra high-end style. 5KPlayer surprises you with its ability to stream MKV, download online MKV videos and embed subtitles to MKV vids. The disadvantage of this player would be no skin changing.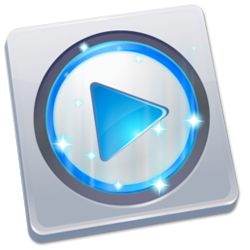 4. Mac Blu-ray player
Mac Blu-ray Player can be put in this list as a Free MKV Player, which is absolutely compatible with all Mac OS. It is an easy app with pretty interface and layout. With high MKV decryption capacity, this player can offer a remarkable MKV experience. It supports a lot more video formats: AVI, DVD, Blu-ray, Video CD, MOV, FLV, WMV, MPEG, RMVB, MP4, MP3, WMA, AAC, AC3, etc.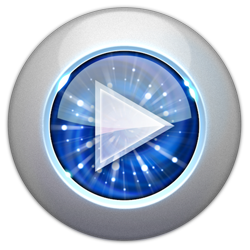 5. MPlayerX for MKV videos
MPlayerX supports MKV files well and provides you with excellent performance. Its interface closely resonates with QuickTime Player's black minimalistic style. It is definitely a fantastic choice for watching HD videos on Mac. And just as previous players, MPlayer can also play AVI, MOV, RM, MPEG, DVD, etc.
The disadvantage of this player though is that it uses a lot of system resources and may also crash occasionally. And there is no way to edit videos or embed subtitles to MKV videos.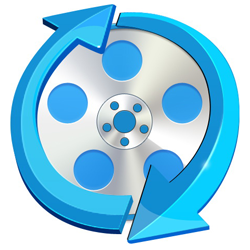 6. Aimersoft Video Converter for Mac
Aimersoft Video Converter for Mac is an excellent piece of software that unites video converter, editor, player and downloader.
Aimersoft Video Converter for Mac offers an alternative way to play your MKV videos on Mac - you can convert MKV to QuickTime supported MP4 or MOV. Actually it also allows you to convert MKV to M4V, AVI, WMV, ASF, FLV, etc.
So here was a little article on the best MKV Players for Mac OS X, which will hopefully help you decide which one is the best option for you.
Types of Matroska Files
Matroska Multimedia Container is a free open source format that has 4 file types: MKV (Matroska video), MKA (Matroska audio), MKS (subtitles) and MK3D (stereoscopic/3D video). To play MKV files on your Mac use top MKV players listed above. Here's a general overview of Matroska files.
.mkv files. MKV extension is used for video, audio (in movies), or video with subtitles. It is a frequent format for HD movies and TV shows. You can open it with such MKV video players as Elmedia Player, 5KPlayer (featuring built-in MKV codec), VLC (but sound/subtitles may be unavailable), Windows Media Player (featuring WMP codec), etc.
.mka files. MKA is often used as audio files. It usually contains such audio compression formats as MP2, MP3, AAC, AC3, DTS, etc. MKA can consist of music albums or display karaoke subtitles. It allows you to divide audio into tracks or chapters, change tracks, merge MKA with MKV format if your app doesn't support such files.
.mks files. This file extension deals with subtitles. It can import some popular subtitle formats like VobSub (.sub), SubRip (.srt), Sub Station Alpha (.ssa/.ass) and Core Media Player XML universal subtitle format (.usf). You can double-click an MKS file and allow any free MKV player to launch it.
.mk3d files. MK3D is a special 3D video option of MKV multimedia which is usually present in home theaters. It offers stereo 3D video support in 2 separate video tracks – one track for each of your eyes or it can be one track that contains the data for both left and right eyes in several formats.
Elmedia Player
Requirements: OS X 10.7+ ,
36.64MB
free space
Version
6.9(1118)
(
11th Nov, 2017
)
Release notes
Category:
Video