Table of contents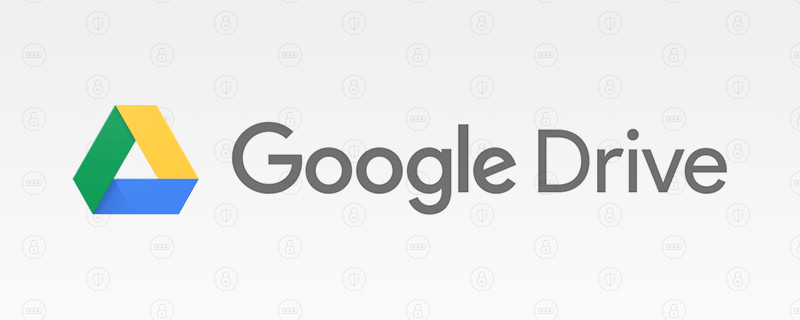 What is Google Drive? How to use it? How to upload to Google Drive? How to convert files? Let's figure it out together. The latest trend in the world of information storage is cloud storage. One of the most popular virtual disks is Google Drive. The emergence of cloud storage in the well-known search engine made the issue of lack of storage space less critical. Have you ever wondered how much information is around us that we use, read, keep or share, unwittingly? In our modern world, we consume billions of terabytes of information every day. Just think about this value. We are talking about billions, or maybe even more.
The size of the storage on new computers is growing every year, but users are still not enough. The appearance of external storage media such as flashcards or removable hard drives seemed to ease the situation a bit. But even among high-quality storage media, many products simply break down after a month of use and even worth block access to the necessary data.
Google Cloud Storage: what is it?
First of all, let's consider what Google Drive is, and how it appeared, and talk about a unique system of its kind: data storage, which has many useful options. Google Drive is a service designed for cloud storage of data and its synchronization between different devices. Each user gets at her/his disposal a free storage capacity of 15 GB, which at any time can be increased by connecting to a paid subscription. Extensions up to 100 GB, 200 GB, 2 TB, 10 TB, 20 TB and 30 TB are currently available. What also should be added to the written above information about Google Drive is that thanks to integration with a virtual office, the service is a universal tool for common and independent editing of text files, tables, presentations, etc. Files that are being processed using virtual office tools are automatically saved to Disk. In addition, you can enable automatic saving of all photos that users upload to Google Drive photo service called Google Photos.
What does Google Cloud Storage do?
How to upload files to Google Drive, we will find out a little later. First, let's try to figure out why you actually need a virtual disk to store information. As we all know, Google Drive allows computer users to save money on flash drives and external hard drives by storing personal files on the Internet, save time and simplify the work with information data.
Do you have an idea about how Google Docs works? It allows you to create text documents online and store them in the cloud. If you wish, you can open access to it to certain users, or you can hide it from everyone. Google cloud storage works the same way. In this case, the information on the disk is synchronized with other devices, including tablets and smartphones. The synchronization function eliminates the need to take removable media with you on the road, because all the documents are on the computer and do not take up space on it, the only thing that is needed is to connect to Google Drive.
Google cloud storage can replace your hard drive and get rid of the problem of eternal loss and damage to flash drives. You can also use this method of storing information for those who suffer from a constant lack of memory on a computer, fans who like to download high-quality films, music lovers who download hundreds of songs every month.
How to upload to Google Drive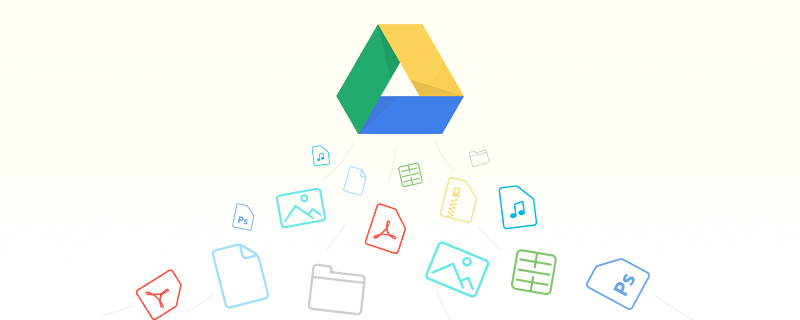 Google Drive gives you 15 gigabytes (15GB) of free storage space so that you can upload files to Google Drive from your computer and save them in the cloud. There are two main types of files that can be stored on Google Drive:
Files that you can edit, such as Microsoft Office, PDF files, and other text files.
Files that you can't edit, such as music, videos, compressed archives ( .zip files), and most other files.
After you upload to Google Drive, no matter what type of file it is, you will be able to manage, organize, share it and have access to it from anywhere. Since files on Google Drive are synced through your devices, you will always see the latest version of the file. You can also browse through various types of files, even if your computer does not have the software required for this file. For example, you can use Google Drive to view a Photoshop file, even if Photoshop is not installed on the current computer.
So how to upload to Google Drive? For many users, it is easier to structure and edit information using a personal computer. You can do this in two ways: using any browser or through the Google Drive folder. Uploading files from your computer to a Google Drive is very easy. If you use the Google Chrome web browser, you can even download entire folders.
How to upload files to Google Drive?
On Google Drive, find and click the Create button, and then select Upload Files.
Find and select the file(s) you want to download to the drive, and then click Open.
The file(s) will be uploaded to your Google Drive.
Depending on your browser and operating system, you can upload files to Google Drive by simply dragging and dropping from your computer to your Google Drive.
How to upload folder to Google Drive?
Click Create, and then select the Download Folder button.
Find and select the folder that you want to upload to Google Drive, and then click OK.
The folders and files inside it will be downloaded to your Google Drive.
Note: This function is only available if you access Google Drive through Google Chrome.
When using the updated versions of Chrome and Firefox, everything becomes even simpler: just drag and drop the files onto the open boot page in the browser. Be careful: if you upload files to Google Drive file with a name that matches the one already stored, only the updated version of the file will be saved. Old versions, however, will also be available: in order to open them, just go to "Version Control".
As soon as a notification about the completion of the uploading appears on the screen, the files will be ready to work from any device on which the client has access to Google Drive.
How to convert files to Google Drive
If you upload files to Google Drive that you plan to edit online, you will need to convert them to Google Drive format. The conversion allows you to edit the file and easily share the file with others. Only files of a certain type, such as an MS Office file and PDF documents, can be converted to Google Drive format. Unfortunately, this conversion is not always ideal. Depending on the formatting level used in the source document, the converted document may be completely different from the source.
Remember: the changes made to the original document when converting to a Google document are not always just cosmetic - you can even lose information from the original file. You always need to first view the file that was converted before sharing it with others.
Converting files to the Google Docs format

When you upload to Google Drive certain types of files, such as Microsoft Office files or PDF documents, you can only view these files. If you want to edit these types of files in Google Drive, you must convert them to Google Docs format. To convert the file:
Find and double-click on the file you want to edit. A preview of the file appears.
Select Open with .. at the top of the screen, and select Google Docs.
The file will be converted to a Google document and will appear in a new tab.
If you go back to your Google Drive, you will see that there are currently two copies of the original file: in the original format and in the Google Docs format.
In the modern world, the importance of a quick and convenient exchange of information cannot be overestimated. Google Drive greatly simplifies our lives by allowing you to download documents of any type, easily view them, and just as easily edit them, as well as provide access at various levels to other users.
How to upload files to Google Drive from Android and iOS
You can upload files to Google Drive from both phones on the iOS platform, and from a phone based on Android. To do this, follow these steps:
Depending on the device's platform, open either the Play Market or the App Store.
Enter the query "Google Drive" in the search box and click on the result.
Click the "Download" or "Install" button.
Open the selected file, in any suitable application and then click Submit.
From the context menu, select Google Drive.
The ability to add files through a mobile device makes it easy to manage your documents without making multiple copies. When editing files on a computer, tablet or phone, the changes will be available from all devices: using the storage provides access to the current version.
How to upload files to Google Drive via Backup and Sync
It is often necessary to edit text or image files on a computer, while it's more convenient to store them on Google Drive. For this purpose, there is a free application Backup and Sync: it is designed for both Mac computers and Windows. This program will help you if you need to synchronize a large amount of information. When you uninstall the application from the PC, the current versions of the files will remain available in the browser. Once the client is installed, the Google Drive folder will appear on your desktop as if you map Google Drive as network drive.
Also, during installation, you can select any folder located on the PC - it will also be synchronized. Everything that you transfer to it will be automatically synchronized with the "cloud" and every device on which there is a Drive application.
After successfully installing the client, you will need to follow these simple steps to add the necessary information to the cloud storage:
Select the necessary documents.
Add them to the Drive folder.
Your selected documents will now be available on all devices connected to Google Drive. It may happen that during the transfer of files the Internet signal suddenly weakens or disappears. Do not worry: the program will automatically continue to transfer the information as soon as the connection is restored.
How safe is using Google Drive
When you upload to Google Drive, the question arises: "Is Google Drive encrypted?" After all, it is so important that confidential information remains hidden from prying eyes. How often do we hear that hackers break into celebrity cloud storages and post private photos for everyone to see? Yes, constantly so why not to worry about your own files? One of the best ways to protect the data is encryption. There are a lot of tools for encrypting data in the cloud on the market. Let's take, for example, CloudMounter. It is a rather intuitive app that allows you to mount Google Drive and the rest of the most popular cloud storages as if they are located on your computer.
This cloud manager makes it possible to work with the information stored online as with the local one, keeping it protected from any unauthorized access thanks to AES256. Taking into account seamless integration into Finder, CloudMounter grants you direct access to your online information. Besides that, while using this cloud manager, there is no need to sync local files with cloud storages that can be a great plus. Check this app to see what else it can offer you and benefit from all its features.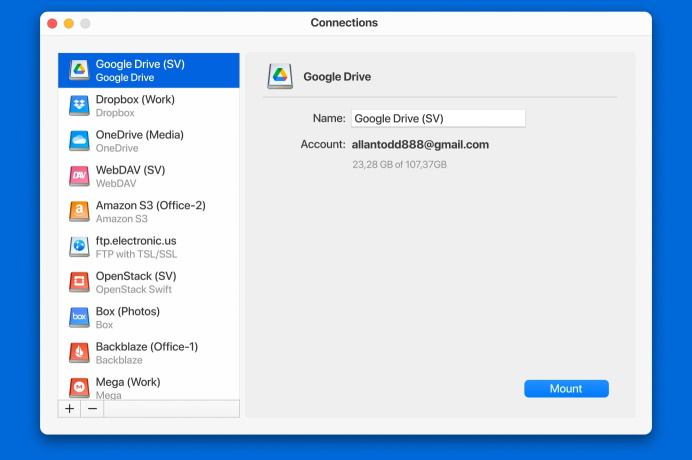 How to share files on Google Drive?
In Google Drive, in the file list, select the desired file, press the right mouse button and select the "Sharing" option. There are two ways how to share Google Drive files and folders:
by the link;
by the invitation.
To access the link, click on the icon "Enable access by link". By default, access to the file will be in the form of a view, nevertheless, the file can be viewed online or downloaded.
If you want to share Google Doc, then two more options are available:
ability to comment who has the link;
ability to edit who has the link.
In the first case, the person who received the link can leave comments through the file, in the second make changes to the document. In both cases, the author of the file will see all the changes in it.
Another method on how to share Google Drive file is to send an email invitation. To do this, in the "People" field, you must insert the email address of the file recipient, select the access mode:
editing;
commenting;
viewing.
The recipient will receive a message of the form "You have access to edit (here will be the name of the file)" and a link to the file.