Use a Flash Player on Mac to Open Tracks
1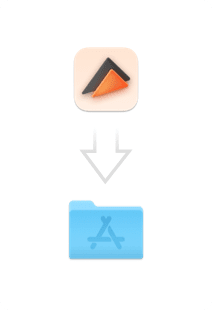 Set it up on your Mac
A .dmg installer may be found on
our website
, or you can install the app directly from the
App Store
.
2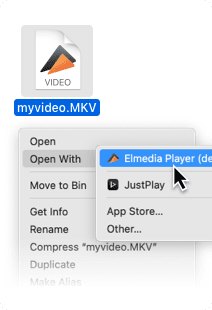 Add the flash files
From Finder, you can either drag the file over to Elmedia, or right-click it and choose to "Open With". In Elmedia itself, you can click "Find" in the main menu.
3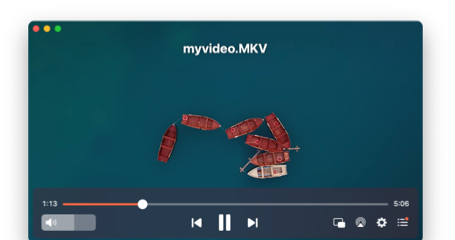 Enjoy some good old animations.
Our SWF player for Mac offers the best Flash viewing experience.
This SWF & FLV Player Allows You To…
Watch SWF, FLV and other videos
Aside from Flash movies, Elmedia supports nearly all video formats: RM and RV (Real), AVI, MOV, MP4, WMV, DIVX. Whether music or video, it plays them all.
Use more customization options
Eltima Flash Player for Mac allows you to set the default quality level for SWF files and change local storage and security settings.
What is FLV
Flash Video is a container format used to store and display lightweight video on webpages. It's encoded in the same way as an SWF, the only difference being that FLVs are non-interactive. FLV was often used on streaming platforms, even YouTube; nowadays, it's been completely phased out in favor of MP4 and WebM.
What is SWF
SWF, short for "small web format", is a popular Flash media container. Sharing the same technology as FLV, it offers one significant change - interactivity. Lightweight and highly interactive animations provoked an entire cultural boom, spawning a generation of memorable media. Now that it's no longer supported, HTML5 took up the same niche. If you're getting nostalgic, look for an
SWF player for Mac
.
High-Quality Wireless Streaming
Elmedia Player expands the boundaries of computer media, bringing your favorite music and videos to big screens and powerful speakers. It's the
best music player on Mac
, hands down. With the help of Elmedia, your files can be streamed to Chromecast, AirPlay and DLNA-enabled devices with no effort. You can receive streams from iPhones, Macs and other AirPlay devices. Compared to iPhone speakers, those found in Mac are superior - make use of them!
AirPlay
Elmedia Player can connect to Apple TVs, Macs and other AirPlay devices to stream your media quickly and easily.
DLNA
Elmedia makes it possible to broadcast media content from a Mac to Smart TVs and other DLNA-compatible devices.
Chromecast
If you are using Chromecast or Chromecast Ultra with your TV-set, you can use Elmedia to connect to it from your Mac.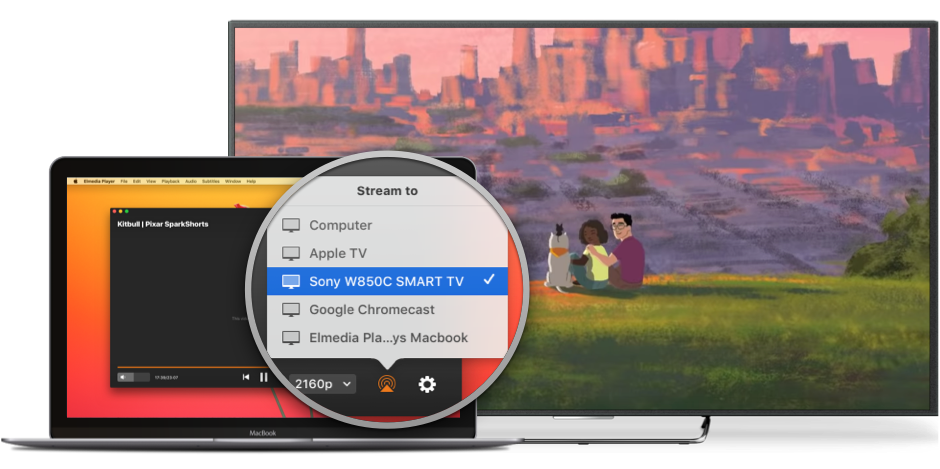 In Any Format
You don't need to worry about compatibility. If the receiving device can't handle your file's format, Elmedia Player will convert it on the fly.
With No Ads
The "Open Online Video" feature will be appreciated by people that don't like excessive ads in their videos. You can watch YouTube, Dailymotion and Vimeo.
4K Resolution
Elmedia Player is perfectly adapted for Ultra HD and 4K videos - expect no lag or quality loss. If they are streamed, video quality will be preserved.
Subtitles
Elmedia Player provides extensive support both for built-in and external subtitles. Configure them as you see fit.
Playlists
The playlist feature is particularly handy when streaming media to a Smart TV.
Playback Control
Your Mac can be used as a remote when it's broadcasting. It has plenty of useful controls that aren't found on Smart TVs.
Get More Advanced Features with Elmedia PRO
Download YouTube videos PRO
Elmedia can open YouTube playlists and download them in bulk. It can also download audio separately to save disk space and bandwidth.
Adjust audio settings PRO
This Flash media player for Mac is fully compatible with Surround Sound technologies. As long as you've got the right files and the right hardware, we guarantee an immersive experience.
Capture screenshots en masse PRO
Do you want a frame-perfect screenshot, or a large gallery? Either can be achieved with Eltima Flash Movie Player. For screenshot sequences, you can specify the interval between each shot.
Choose audio & video output PRO
Select output devices to be used for fullscreen video and audio in general. Set the amount of audio channels, starting with 2 and all the way to 8. AC-3 and DTS passthrough is possible.