NEW
Yoo-hoo! Elmedia runs natively on Mac computers with Apple silicon: M1 and M2 series!

MP4 Video Player for Mac with All Codecs
If you are looking for the best MP4 player for Mac, Elmedia Player is definitely what you need. It supports a range of codecs and container formats, so you won't have any problems playing MP4 files. The player ensures smooth playback of any audio track and movie in your library.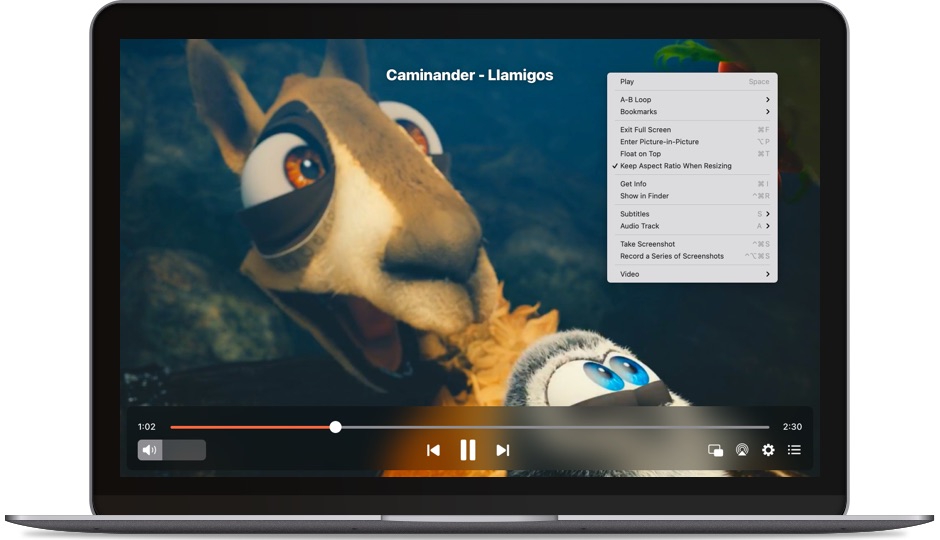 File format and codec compatibility
What makes Elmedia Player a worthy solution is its enhanced compatibility. It opens almost any popular and niche formats - MP4, MOV, AVI, MKV, FLV, WMA, M4V, DivX, and dozens more.
Native M1/M2 support
Elmedia comes with native support for Apple M1/M2-powered Mac computers, thus ensuring maximum performance. No Rosetta compatibility layer is required to use the app.

Customized playback controls
Control every detail of playback for seamless viewing experience: speed up or slow down video, tweak subtitles, make bookmarks or watch movies in picture-in-picture mode.
Create your own playlists
Elmedia allows you to organize your files into playlists to play them according to your tastes. For example, you can create a playlist for a specific occasion, or group movies or TV series for later viewing.
Streaming in Just a Few Clicks
Perfect MP4 player for TV streaming
Elmedia Player is your best assistant when it comes to streaming MP4 files from macOS to TV. It combines speed and ease of use, and lets you stream videos to your Smart TV, Apple TV, Chromecast or DLNA in any resolution.
AirPlay
AirPlay 2 is also included.
DLNA
Most devices use this protocol.
Chromecast
Connect to Google gadgets.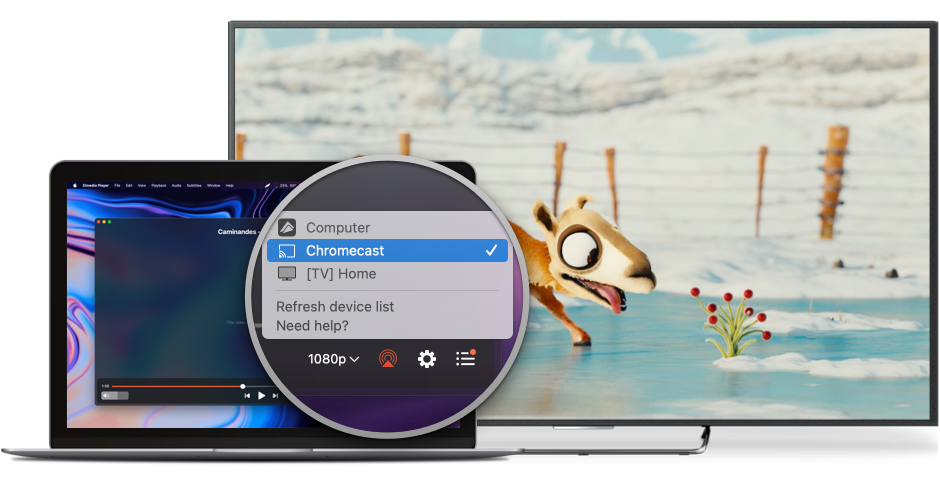 Simple Subtitle Management
MP4 Player with Subtitle Support
Watch foreign films with subtitles. Elmedia Player supports .srt, .ass and .smil formats and gives you full control over subtitles. In particular, you can add subtitles manually, enable autoload, or using an online search within the player. And finally, you can fix the delay if your subtitles are out of sync with the video.
Visual settings

Customize the appearance of subtitles if needed: adjust color, size, font and background. Choose how subtitles to be displayed.

Find on the web

Elmedia Player includes full integration with OpenSubtitles.com to find the most suitable subtitles for your videos.

Maximum compatibility

To display subtitles when streaming to AirPlay or DLNA-enabled devices, burn them into the video or change the subtitle text encoding.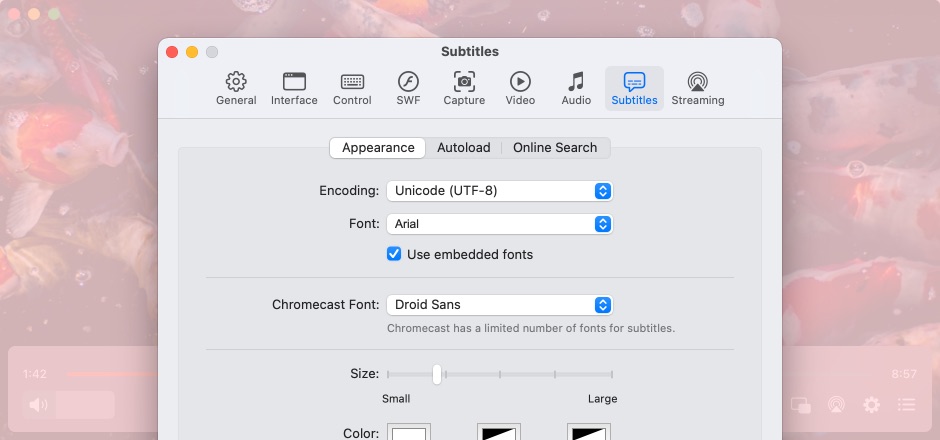 #1 at Video
Elmedia Player Free
4.5
rank based on
119503
+ users
Features to Compete with the Best Video Players
Watching MP4 has never been so enjoyable and exciting. Elmedia Player allows you to fine-tune almost every thing according to your tastes and get an exquisite video and audio experience.
Flash Player
Elmedia Player is one of the few players for macOS that can play SWF files*.
* More information about SWF playback can be found here.
Video Tuner
You have plenty of options to get the perfect picture for every video. You can adjust brightness, gamma, contrast, saturation and more. You can even customize it during playback.
A-B Loop
Set points on the timeline to play the desired video fragment over and over again.
AC-3/DTS Through S/PDIF
Enhance your viewing and listening experience by setting up passthrough for hardware decoders with AC-3 or DTS.

Timeline Preview
Use this feature to see a thumbnail of the selected point when you hover over the timeline.

Picture-in-Picture Mode
With picture-in-picture mode, you can watch any video in the background while doing other things on your computer.
What other users are saying about Elmedia
If you are searching for an advanced movie Player for Mac, then Elmedia Player 8 is here for you. Elmedia Player 8 is known as the best media player amongst the new generation of Mac users.
Elmedia Video Player for Mac offers a wide range of features to meet all your multimedia needs. You can stream directly to Smart TV or Apple TV.
Elmedia Player has a wide variety of other features and capabilities, but having the ability to play just about every possible video format, tweaking settings as needed for sync, audio and video problems.
It can play any file format including the widely-used ones like AVI, MP4, FLV, SWF, WMV, MKV, MP3, M4V, etc without the need of installing any other plugin or codec.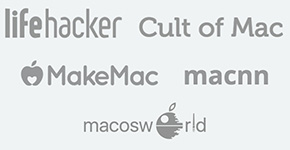 #1 at Video
Elmedia Player Free
Get a download link for Desktop
Submit your email address to get link for quick download and get started!
Languages:
Deutsch, English, Français, 日本の, Español, 中文