What Is an FLV File?
FLV (Flash Video) is a file format that stores and delivers video content over the Internet. It was initially developed by Adobe as part of their Flash technology, which was widely used for streaming video and audio content on the web.
Generally, FLV files are designed to be small in size and optimized for streaming, which means they can start playing as soon as the user clicks on the file without waiting for the entire video to download. They can also be easily embedded into web pages, making them a popular choice for online video content. It is a known fact that, earlier, most streaming sites like YouTube, Hulu, Facebook, etc. used this format a lot. However, with time, they have switched to HTML5.
However, the popularity of Flash has declined in recent years, and many web browsers no longer support Flash content. In addition, Adobe ceased support for the Flash format after 2021. As a result, the use of such files has decreased in favor of other video formats such as MP4, WebM. And if earlier FLV files could be played using Adobe Flash Player, nowadays users need to rely on other media players that support the format.
Elmedia Player - best FLV player for Mac

Elmedia Player
Requirements:
Category:
Video
For anyone in search of a supreme player that can seamlessly play FLV files on Mac, look no further than Elmedia Player. The app can handle absolutely all popular and non-native for macOS video and audio formats and provides streamlined functionality for high-quality multimedia viewing experiences. Here you can find support for AVI, SWF, MKV, MOV, MP4, OGG, 3GP, WMV, DAT, FLAC, DivX, MPG, etc.
Besides that, Elmedia offers an intuitive interface that lets you quickly figure out how the app works. With a broad spectrum of features, the player facilitates the playback of all multimedia content. Create and edit playlists, adjust playback speed, export and import bookmarks, deinterlace video, search for subtitles right from the app, and way more.
Another important feature worth mentioning is that with the help of this app, you can stream your content wirelessly to a wide range of supported devices, as Elmedia Player supports Chromecast, AirPlay, and DLNA technologies.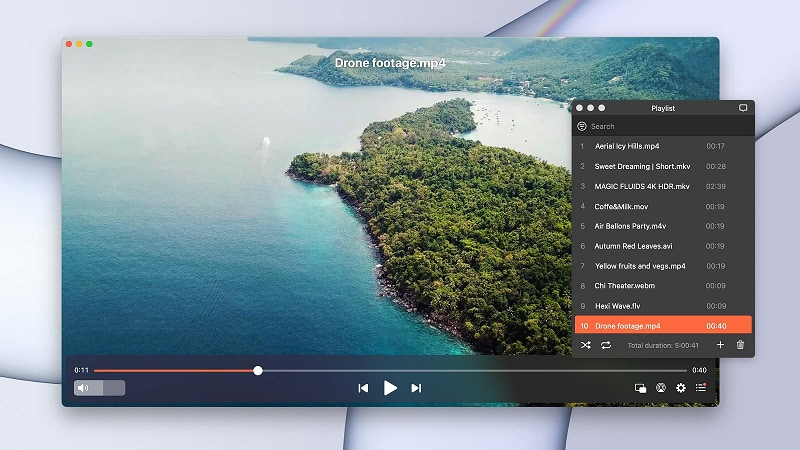 Pros
Wireless streaming capabilities across multiple devices
Support for multiple file formats
Versatile subtitle support and features
Fully customizable video and audio playback
Cons
Inability to play encrypted Blu-ray disks
Limited support for DVD video disks
VLC Media Player
You might have heard about another best free FLV player Mac app before. Not only is it one of the most popular options out there but it's also one of the oldest. Commonly known as the player that plays all formats, this FLV player for Mac can do much more than that. This app is completely free, with no additional purchases necessary, and offers full privacy and an ad-free experience that lets you immerse deeply into your media content.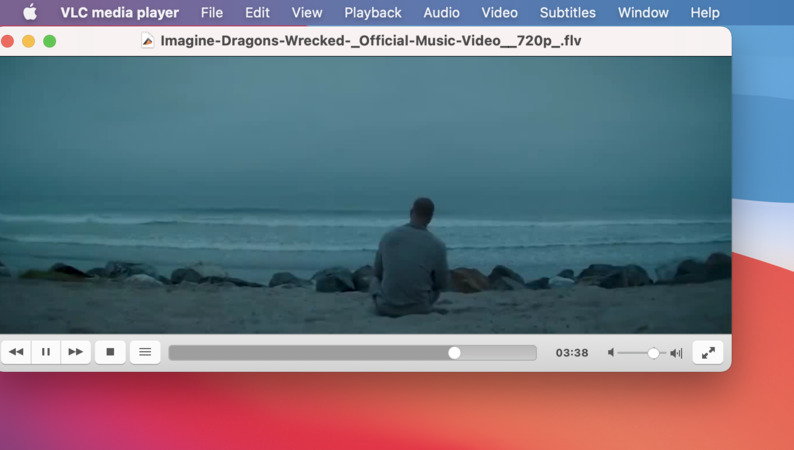 Pros
No spyware or user tracking
Supports almost all kinds of file formats
Completely ad-free experience
Work with Chromecast devices
Cons
UI feels outdated and not as inspired as more modern apps
Difficulties in finding the necessary option in settings
5KPlayer
Next up, and a strong contender for a top FLV video player for Mac is 5KPlayer. This app makes playing FLV files on Mac a breeze, and here's why. You get many of the same high-end features of other players like support for multiple formats and a long list of customization features. But more than that, you get the benefits of a fully-functioning and reliable audio extractor, video and audio downloader from different platforms, and a playlist creation tool. Essentially, this FLV player is like the perfect hybrid of audio software and video software in one.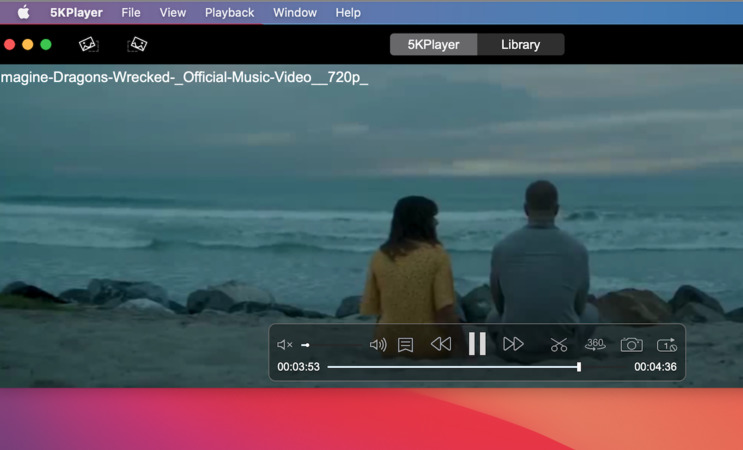 Pros
Beautiful 8K HD viewing experience
Customizable media library and playlists
Video-to-audio converter
Smooth AirPlay connectivity for screen mirroring and screen recording applications
Compatible with the latest macOS version
Cons
New users may need time to get used to configuration
Cisdem
Cisdem Video Player allows you to not only seamlessly open FLV files on Mac but also convert them into different formats for instant playback on a wide range of devices. Here you can find support for more than 58 popular audio and video formats, including AVI, MKV, MOV, WMV, MP3, M4A, FLAC, AAC, WAV, etc. Besides, the app offers an impressive list of over 70 ready-made presets for Apple devices, Android devices, etc. In other words, the app will select the right format to convert the files for your specific device.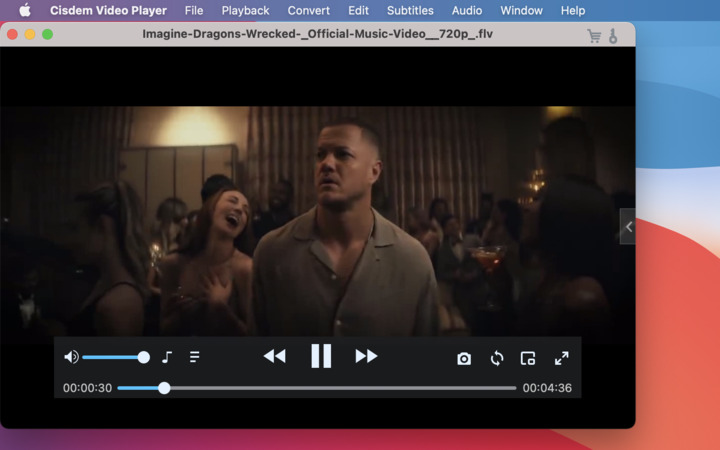 Pros
Over 50 file formats supported
Smooth 4K and 5K video playback
User-friendly UI, easy-to-navigate, and intuitive controls layout
Cons
No streaming feature
No video tuner
Equalizer is missing
Conversion feature only available in the paid version
How to open FLV files on Mac
Visit the
official site
or
App Store
to download the app. Once downloaded, proceed with the installation.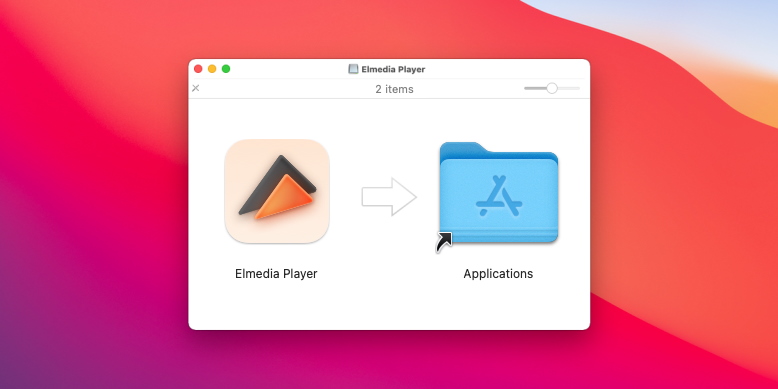 After that, open Elmedia Player on your computer.
Click on "File" in the menu bar at the top of the screen. Select "Open " from the drop-down menu. Locate the FLV file you want to open and click "Open" to start playback.
Alternatively, you can also drag and drop the file onto the Elmedia Player window or player's icon in the Dock.
The third option is to right-click the file and choose "Open With" >Elmedia Player to launch the file in the app.
Comparison table between the Best Mac FLV Players
If you're still wondering how to watch FLV files on Mac, here's a comprehensive list for you. We've made it easy for you to compare the top FLV player Mac apps so you can find the perfect one for you!
Scroll to view more

| | | | | | |
| --- | --- | --- | --- | --- | --- |
| | | | | | |
| Top features | VideoDuke | Elmedia Player | VLC | 5KPlayer | Cisdem |
| Seamlessly plays FLV files on Mac and other popular formats | Seamlessly plays FLV files on Mac and other popular formats | yes (AVI, FLV, SWF, MP4, WMV, MOV, DAT, M4V, MPG, DivX, MKV.) | yes (MKV, MP4, VOB, WMV, MPG AVI, etc.) | yes (MKV, M2TS, MP4, AVI, WMV, FLV, etc.) | yes (MKV, AVI, FLV, AVCHD, WMV, etc.) |
| Local file streaming to devices (Smart TV, etc.) | Local file streaming to devices (Smart TV, etc.) | | | | |
| Full-featured video tuner | Full-featured video tuner | | | | |
| Fine-tuning video enhancement (flip, rotate, mirror, etc.) | Fine-tuning video enhancement (flip, rotate, mirror, etc.) | | | | |
| | | | | | |
| Adjust video and audio delay | Adjust video and audio delay | | | | |
| Full subtitle feature support and synchronization | Full subtitle feature support and synchronization | | | | |
| Online subtitle search database | Online subtitle search database | | | | |
| | | | | | |
| Hardware acceleration allows to enhance user experience | Hardware acceleration allows to enhance user experience | | | | |
| Free version | Free option | yes | yes | yes | no |
| | | | | | |
Convert FLV to Other File Formats
While reliable FLV player Mac tools have no problem playing a range of different file types, such as MPEG, even without additional codecs, it's not uncommon that you may want to convert files to different formats. The best tools for this kind of task are desktop programs. They offer increased security and reliability and tend to benefit from regular updates.
There are online tools for file conversions like FileZigZag or Zamzar that provide the bare basics. They're fine for small tasks, however, they require you to upload, convert, and then download. So it could potentially be time-consuming if you're handling large files or many files. However, if you plan on carrying out many conversions, you'll probably want good desktop software.
More Information on Flash Video File Formats
As we mentioned earlier, the file extension for FLV files is .flv. But this isn't the only extension that the Flash Video file format can have. They can also be labeled as F4V, F4A, F4B, or F4P. Read our article about F4V player Mac alternatives to keep track of the latest news.
What's interesting about the FLV format is that many popular, big-name companies like Facebook, YouTube, Netflix, and others have long been using .flv as their default file format. But later, they've transitioned completely to the newer video playback technology HTML5 instead. Wondering why?
Well, Adobe is no longer supporting the Flash format after 2021. Besides that, support for some devices has been lacking, which has led to a longer and less efficient process of consuming media content. On the contrary, HTML5 does a much better job of being adaptable and more applicable on a variety of devices and platforms than Flash does.
Conclusion
Since FLV files are incompatible with QuickTime, you may still play them using a third-party FLV player for Mac. In this article, we have covered several players, however, our top choice is Elmedia Player. With its help, you are guaranteed to have the best playback experience, as the app supports lots of features and is highly customizable. As an alternative, you can always convert FLV files to QuickTime-compatible formats and enjoy the media content.