NEW
Yoo-hoo! Elmedia runs natively on Mac computers with Apple silicon: M1 and M2 series!

4K Video Player for Mac With Lots to Offer
Elmedia Player is a well-designed and highly thought-out app that has combined all the necessary features to be called the best 4K video player for Mac. Here you can find seamless HD-quality streaming, support for PIP mode, work with bookmarks, and way more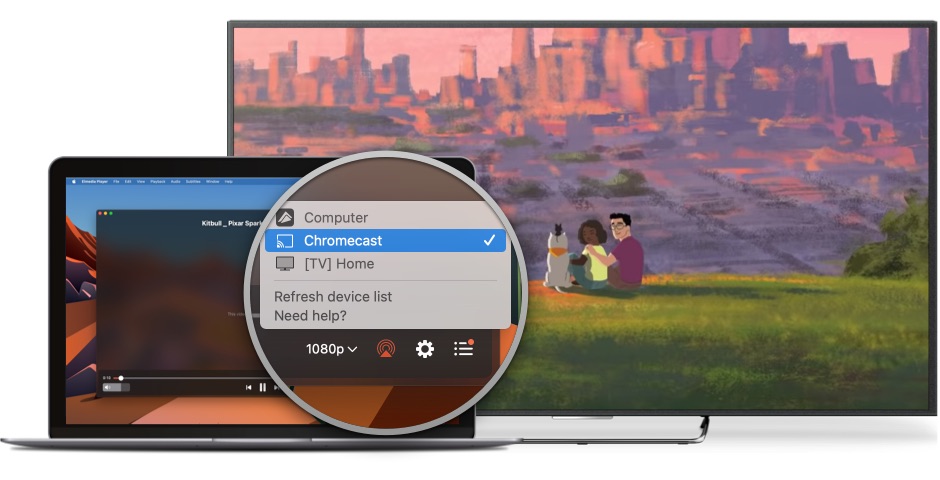 Support Various Video Formats
Found a perfect video player but faced format compatibility issues? Forget about it once and for all with Elmedia Player. The app can flawlessly handle almost any format with no need for conversion or additional codecs.
4K/8K UHD and 1080p/720p HD Playback
Enjoy playing videos of high quality without any losses. Get a realistic experience with this 4K video player.
Native M1/M2 support
Improved performance and efficiency can be obtained on Mac computers with Apple Silicon chips as no Rosetta compatibility layer is needed.

Playlist and bookmark capabilities
The app offers convenient playlists and bookmark settings. Create, load, modify, and way more. Don't be afraid of losing any of your playlists or bookmarks. Elmedia Player stores them securely so you can enjoy them anytime you like.
Streaming in Just a Few Clicks
Stream 4K Videos Wirelessly to Your TVs
If you are not satisfied with the small screen of your MacBook or Mac computer and want to enjoy watching movies on a bigger screen of your TV - Elmedia Player comes to the rescue. The app can seamlessly stream videos to a DLNA-enabled Smart TV, and support work with Apple AirPlay as well as with Chromecast technologies.
AirPlay
AirPlay 2 is also included.
DLNA
Most devices use this protocol.
Chromecast
Connect to Google gadgets.
Simple Subtitle Management
4K Video Player on Mac with Excellent Subtitle Integration
Subtitles play an important part when watching some language tutorial courses or simply when you want to improve your foreign language skills. Elmedia Player can seamlessly handle both embedded and external subtitles, allowing you to configure them according to your taste. This 4K player for Mac supports work with subtitles of different formats, namely .srt, .ass, .smil, .jss, .rt, .utf, .smi, .txt, .ssa.
Appearance

Are not satisfied with the default settings for your subtitles? They seem a bit small, blurry, and irritate you? Don't be upset! With the help of Elmedia Player, you can make a perfect size, color, etc. to perfectly match the video.

Automatic Loading

This 4K video player allows you to automatically load subtitles in the desired language or even languages with no need to manually add them to the file.

Online Search

Want to see a movie with subtitles but don't want to spend lots of time searching for them? Not a big deal! Thanks to support for OpenSuntitles.org you are able to find everything you need with just a snap of a finger.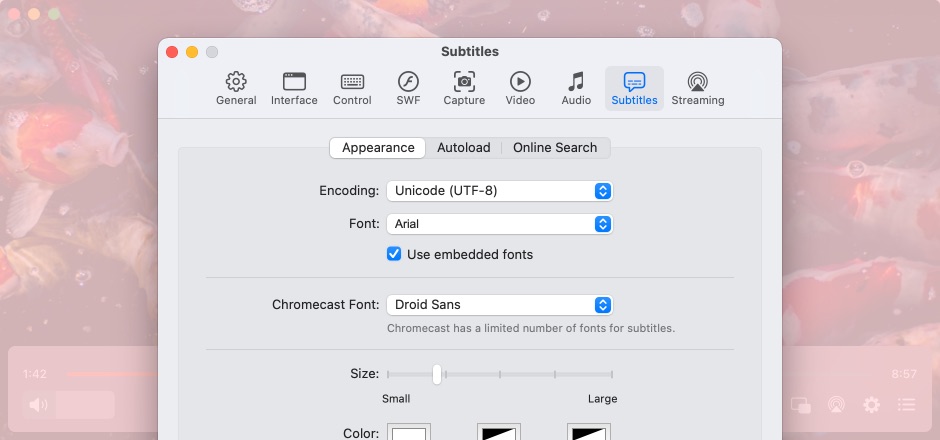 Impressive Set of Features Offered by The Best 4K Video Player for Mac
Flash Player
Struggling with playing SWF files? With this 4K player for Mac, you can deal with such file format with ease*.
* For more information about playing SWF files, click here.
Video Tuner
Be your own professional editor! Play with colors, increase contrast, adjust brightness - personalize any video for the perfect viewing experience.
AC-3/DTS Through S/PDIF
Add a new high-quality sound to your media files. Whether it's a new blockbuster, your favorite song, any forgotten classic, or a modern recent release, you'll hear every note and every sound in unsurpassed quality.
A-B Loop
Found interesting moves in a video or a piano lesson and want to practice? Play continuously the desired section of the video or audio by setting the A-B points on the timeline.
Deinterlace
Allows adding detail and sharpness to poor-quality video. Usually, video from low-resolution cameras or older devices is blurry or pixelated.
Fullscreen Mode
With the help of this 4K video player Mac solution, you can benefit from having excellent performance no matter the screen, as the image is scaled to its size.

Timeline Preview
Forgot where you have stopped watching a movie or want to find the exact place to see it one more time. Thanks to this option you can easily find the necessary part by hovering over the timeline.

Picture-in-Picture Mode
Enjoy watching your media files while performing other tasks, such as web browsing, messaging, or taking notes.
What other users are saying about Elmedia
If you are searching for an advanced movie Player for Mac, then Elmedia Player 8 is here for you. Elmedia Player 8 is known as the best media player amongst the new generation of Mac users.
Elmedia Video Player for Mac offers a wide range of features to meet all your multimedia needs. You can stream directly to Smart TV or Apple TV.
Elmedia Player has a wide variety of other features and capabilities, but having the ability to play just about every possible video format, tweaking settings as needed for sync, audio and video problems.
It can play any file format including the widely-used ones like AVI, MP4, FLV, SWF, WMV, MKV, MP3, M4V, etc without the need of installing any other plugin or codec.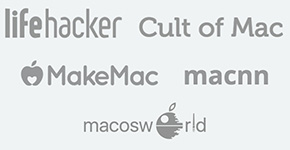 #1 at Video
Elmedia Player Free
Get a download link for Desktop
Submit your email address to get link for quick download and get started!
Languages:
Deutsch, English, Français, 日本の, Español, 中文