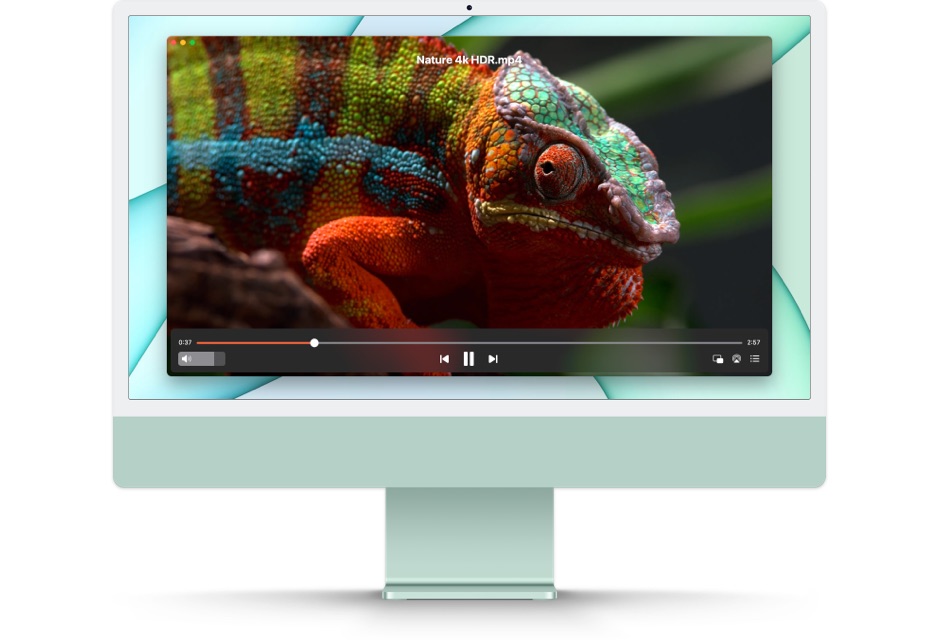 Advanced video playback
Fullscreen mode with a setting available to choose the output monitor. Supports native macOS fullscreen mode;
Easily adjustable playback speed;
Loop function for full videos and selected intervals;
Bookmark functionality that allows you to mark your favorite parts of video and audio clips;
An option to keep the player window on top of other apps.
Convenient audio playback
Support for multiple audio tracks, with an option to choose the preferred audio language automatically;
Built-in volume control;
Advanced playlist functionality: create, manage, search, edit;
External audio track support, including automated loading functions and batch opening.
Use Elmedia Mac Media Player with Chromecast, AirPlay and DLNA
Elmedia Player is a top-rated media player Mac solution. It supports wireless technologies, allowing you to stream local media files to Smart TVs or other receiving devices with unprecedented ease. Likewise, the app can receive streams from Mac computers, AirPlay devices and iTunes. With the AirPlay technology, you can broadcast music from your smartphone to your Mac and make use of its larger speakers. With all these benefits, we'd be surprised if you still wouldn't want to download media player for Mac.
Powerful HD Media Player for Mac with AirPlay Support
Elmedia Player offers AirPlay support to a degree never seen before in a media player for Mac. TVs, computers and portable devices can be interactively connected.
Effective DLNA
Media Player for Mac
Elmedia Player supports DLNA technology, allowing you to project video and audio to DLNA devices, e.g. Smart TVs.
A Chromecast-Capable Media Player for Mac
With Elmedia Player and a Chromecast (or a Chromecast Ultra) connected to your TV set, you can freely stream local and online media from your Mac.
Don't Worry About File Formats
Experience true comfort! With Elmedia Player, you don't need to worry whether your file is supported or not. If the receiving platform can't play it in its original format, the clip can be transcoded on the fly.
Forget About Ads
The "Open Online Video" option works like magic for YouTube, Dailymotion and Vimeo. Clips can be opened without the distracting, annoying ads.

Enjoy All 4K Videos
Ultra HD and 4K videos are difficult to stream without quality loss. With Elmedia Player you can broadcast them in full resolution to Chromecast Ultra, Apple TV 4K and Smart TVs from brands such as LG, Samsung and Panasonic. Not to mention the countless off-brand devices.

Keep the Subtitles When Streaming
If a video file includes subtitles, they can be displayed on your TV as well. Elmedia is the best media player for Mac in this regard, streaming embedded subtitles and imported subtitle tracks flawlessly.
Control the Playback
You can turn Elmedia Player into a remote control for your TV streams. Play, pause, search and do everything else, just like with normal playback.
Stream Every File at Once
Playing files one by one is out of style. That's what playlists are for. And with Elmedia, your playlists will work excellently, even when you stream. Especially when you stream.
Open the Flash Format on macOS
Elmedia is one of the few apps that can still open this dying format. When every browser finally gives up, Elmedia will open your SWF without a hitch.
Utilize the Touch Bar
If you have a Touch Bar on your laptop, it can integrate player controls and interface elements, including Play, Pause, elapsed time, the progress bar and others. It's fun, convenient and completely customizable.
Get access to a wide range of great features with this free media player for Mac
Flip the video vertically, rotate and mirror it
Adjust color balance, brightness, contrast, saturation, etc.
Impressive subtitle support: set the default language, configure the visuals
Play AC-3/DTS through S/PDIF
Use an equalizer to shape your sound
Watch online videos and make movie screenshots
Open Online Video: open YouTube, Vimeo, and Dailymotion videos in Elmedia directly without any ads.
Make screenshots of precise moments, or capture a series of images at regular configurable intervals.
Elmedia Player works perfectly well with the Myo armband - play, pause, use volume control, etc.
https://goo.gl/SLqbQL
How to Use This Media Player on Mac?
1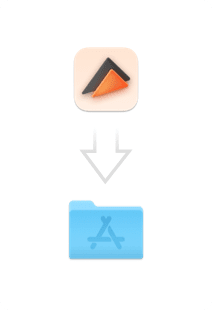 2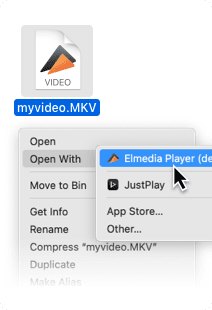 Open the file you want to play
Elmedia needs to add files to its internal library before they can be played. There are three possible ways:
Drag and drop
Right-click, "Open With"
Select them manually in the file browser.
3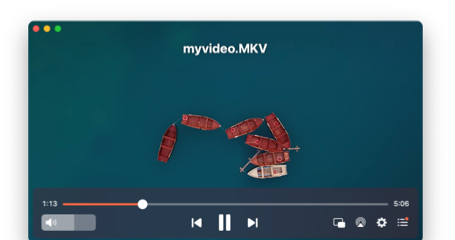 It's as safe as they get. When installing it on your system, you can be sure that no unnecessary "additions" will be smuggled in with the program. And the player itself is an impenetrable fortress of cybersecurity. Never fear, Elmedia is here.
After checking out its rich functionality, you'll be surprised to learn - it's just a demo version! The full Elmedia PRO has more to offer. What unknowable wonders does it hold? What can compare to a volume slider?
Elmedia PRO allows you to do many truly astonishing things, not the least of which is streaming (AirPlay, Chromecast and DLNA) and online video downloads. Add more visual effects, and we can bet that you're already reaching for your wallet.
Speaking about that, you can buy the PRO version through several different licenses, their costs starting with $19.95 and peaking at $39.95. Such a small price, for such a significant piece of software.