Best H.265 Player. Play HEVC Files on Mac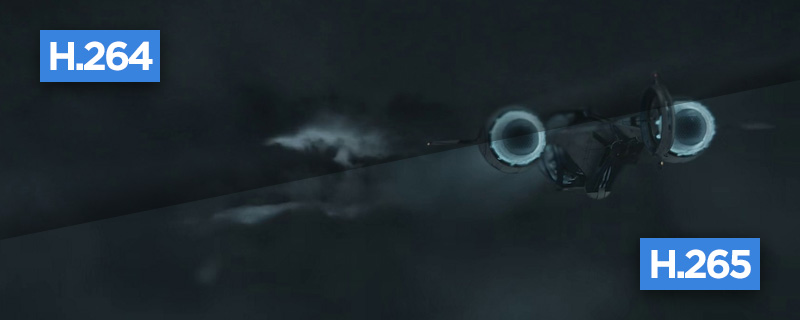 H.265 vs H.264 formats
The High Efficiency Video Coding (HEVC) also known as H.265 and MPEG-H Part 2, is a video compression standard that has been created by ITU and ISO standardisation bodies. The main goal for it was a significantly improved video compression compared with the preceding standards, like H.264/AVC for example. It aims the next-generation HDTV screens and content capture systems with progressive scanned frame rates and display resolutions from QVGA to 4320p. HEVC was developed to allow video content to have a data compression ratio of up to 1000:1.
As H.265 is basically the codec of the future, still waiting to be fully implemented, watching H.265 encoded videos may seem like a challenge. But there is a great solution to it. Find out how to play HEVC on your Mac with the high-efficiency H.265 player.
Play H.265/HEVC videos on your Mac with Elmedia Universal Video Player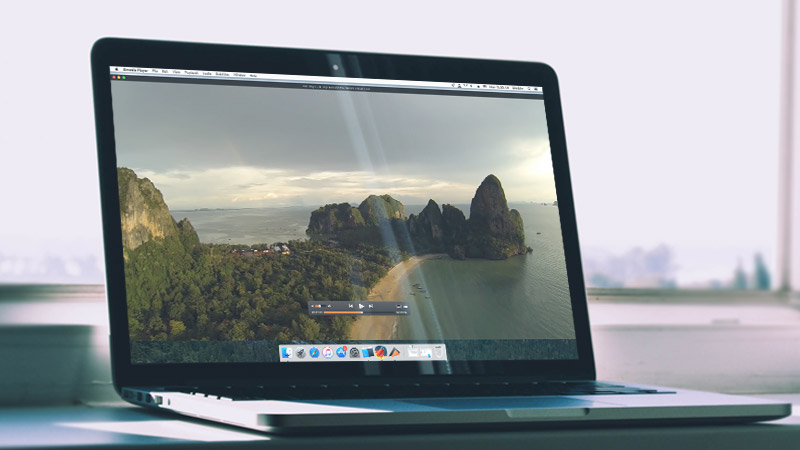 H.265 player
Elmedia makes a great x265 HEVC player thanks to its capability to play this type of files without any additional codecs or decoders. Enjoy the high quality HD, H.265, AVI, MP4, MKV and other file types with the top standards of playback. You can also use Elmedia as an audio player actually, as it supports AAC, MP3, FLAC, and other audio types. Your videos & music are neatly organized with Elmedia's playlists.
This is how to play H.265/HEVC files on Mac:
1. Buy Elmedia Universal Video Player from the Mac App Store from your Apple account. Don't forget to provide a valid payment method to make purchases. Click on the price (Buy) under the app icon. After the payment went through, the app will download on your computer and you can install and open it.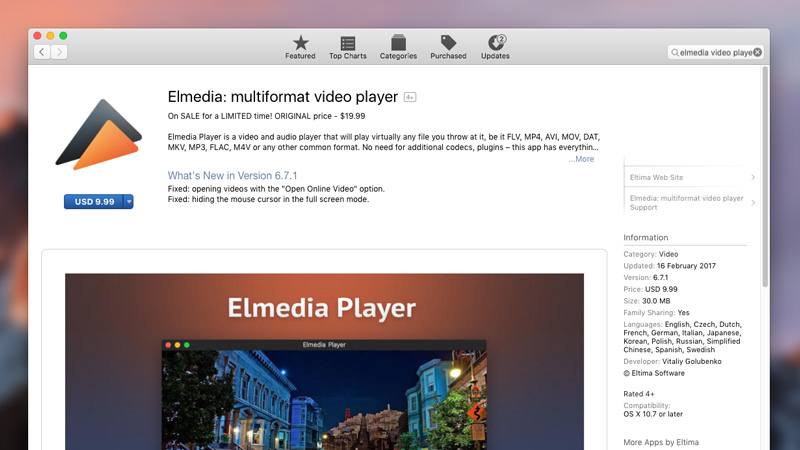 Elmedia Player installation
2. Play H.265/HEVC
Elmedia offers several convenient ways to add files to it:
Drop the selected H.265 file or files in the app window or on its Dock icon.
Right-click an H.265 file in Finder then choose "Open With" and Elmedia Player from the list of apps.
Use "File" menu in the app and "Open with…" option.
3. Get the most out of your player.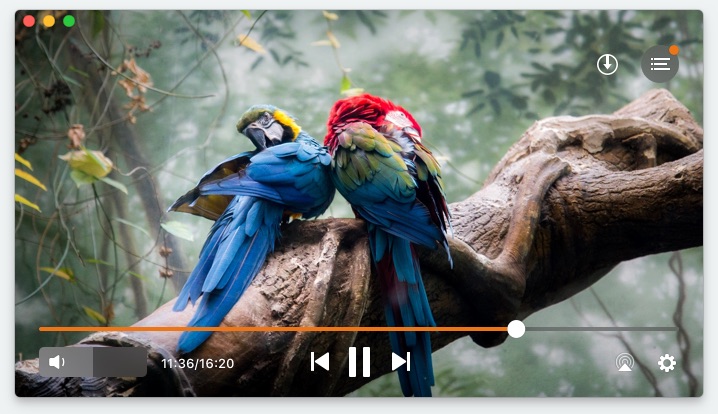 Play H.265/HEVC on Mac
Now that you know how to play H.265 files on Mac you'll be happy to find out that Elmedia Player supports an impressive variety of other file types, like FLV, RM and RV (Real), MP4, MOV, AVI, WMV, and many others.
NB. When comparing H.265 and H.264 the first is superior in quality, size, etc. However H.264 codec is currently supported by many common devices. Whichever you need to play, Elmedia Player will be there for you.
Elmedia Player
Requirements: OS X 10.7+ ,
36.64MB
free space
Version
6.9(1118)
(
11th Nov, 2017
)
Release notes
Category:
Video