Just a few days ago Xiaomi officially launched its new smartphone Mi6 on the market. The device promises to be really powerful – it has Snapdragon 835 processor and 6 GB of RAM, and you can choose between 64- and 128 GB of storage space. The phone has dual speakers, a dual camera and a battery to last the entire day. The 5.1-inch screen makes Mi6 one of the smallest smartphones released recently.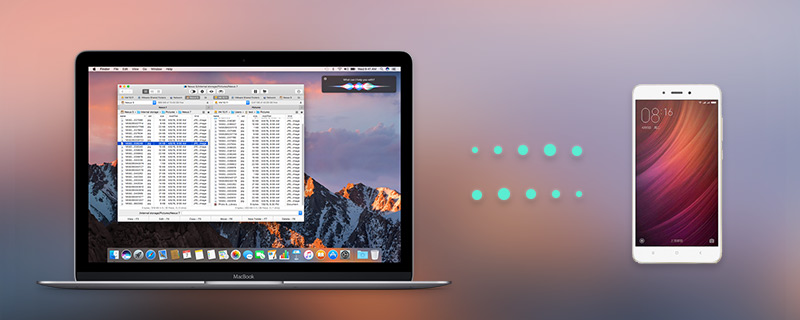 Despite all these impressive features, some analytics are skeptical whether the phone will make news outside of China. The person who was responsible for Xiaomi's expansion worldwide, Hugo Barra, has left the company. A former senior member of Google's Android team, he represented the company in the West – will Xiaomi do well without him? Only time will tell. If you are one of those actually planning to buy the device, it's high time to think of how Xiaomi mac OS will interact. The phone runs on Android platform, and using Android with Mac is not always a straightforward matter.
How to transfer files from Mac to Xiaomi?
What would be the best way to connect Android to Mac? There is special software to access Android from Mac, and here we'll have a look at two applications that can help you make Xiaomi Mac OS X talk to each other.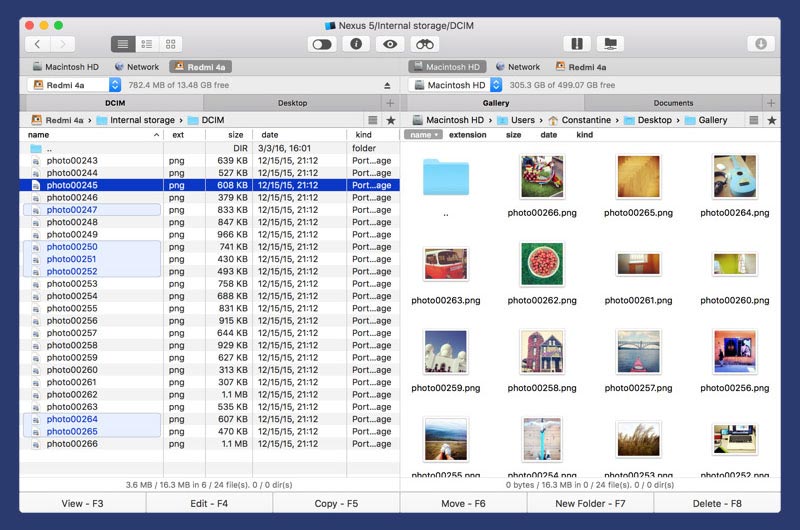 Android File Transfer
Google's native utility allows you to transfer files from Android to Mac in a very basic way. All it does is copy-paste action support. It does its job well, but might not be sufficient for those who would prefer to have more features.
Commander One
This software offers more advanced functionality; it actually displays the content of your Xiaomi for Mac user as if it were stored locally. Moreover, you can even listen to songs and watch videos stored on the phone without copying it to Mac first.
How to connect Android to Mac using the software?
Attach the phone to your laptop/ desktop using USB cable – make sure the device is in MTP mode.


Commander One will automatically detect the device and show its content to you.


Now you can do Xiaomi Mac file transfer – copy, move or delete files and folders in an easy way.
Essentially a file management solution, Commander One has a lot more to offer – make sure to give the software a try and make most of your new phone's functionality.
Commander One
Requirements: MacOS 10.10+ , 37.59MB free space
Version
2.5.2(3329)
(
25 Oct, 2020
)
Release notes
Category:
System Utilities