NEW
Yoo-hoo! Commander One is now natively compatible with Apple M1-powered Macs!

Support for various protocols
This SFTP client for Mac supports work with different protocols and lets you share files with ease. Besides SFTP, you can find FTP, FTP with Implicit SSL (also known as FTPS),FTP with TLS/SSL (also known as FTPES).
Numerous connections
Deal with numerous connections simultaneously and have fast and efficient file transfer between your Mac computer and remote servers.
SFTP server as a local disk
Commander One makes it possible to map SFTP server as a local drive for flawless work with files. Deal with the files on the server as if they were located on your computer.
Extra protection on online connections with encryption feature
While using this SFTP Macintosh software you can encrypt files kept on any of your online connections. Commander One uses the Advanced Encryption Standard (AES) with a 256-bit key length to translate data into a different form, protecting it from any unwanted access.
Web services (FTP, Amazon S3, WebDAV)

Cloud storages (Dropbox, Google Drive, OneDrive and more)
Private files

s#hV*IJ@3*mK

folder

mountencr2

Research

iu3T5YKp$dVy

xls

mountencr2

Presentation

(F-7bd[,-[Nj

png

mountencr2

Report-20xx

ypZp}tx6GL<d

doc

mountencr2
Encrypt data
Advanced file manager for free
Advanced functionality for the most efficient and convenient file management can be found in Commander One. It is a versatile solution that offers you full control over your files thus making the work with them easy and fast. Try this Mac SFTP client and benefit also from the functionality of the enhanced file manager.
Reveal hidden files
Convenient option to show all the hidden files via a button on the toolbar.
Variety of fonts & colors
Ability to choose whatever color and font you wish.
Brief mode support
Ability to simultaneously handle and access as many files and folders as needed.
History and Favorites
Ability to quickly access already opened or favorite folders.
ESSENTIALS WITHIN YOUR REACH
Configurable Hotkeys
Ability to select your own hotkeys for certain actions.
As much tabs as needed
This SFTP Mac client offers you unlimited number of tabs to facilitate your working routine.
Practical items selection
Commander One offers a convenient file selection.
Queuing file operations
Copy or move files in the background while working in Commander One.
SET OF TOOLS YOU GET FOR FREE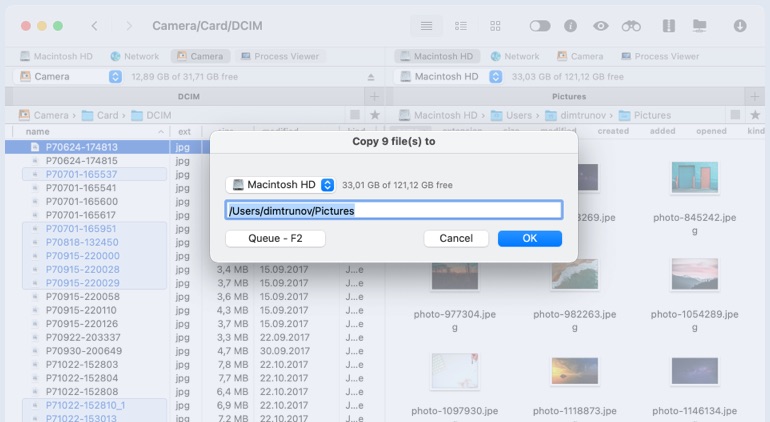 Support for ZIP format
This SFTP client Mac solution also works as an excellent Zip archiver.
Built-in file viewer
Different file formats can be seamlessly viewed in Commander One.
List of Computers in local network
Easily access computers that are connected to the same local area network.
Root Access
Have advanced access privileges with Commander One.
Advantages of PRO Pack functionality
You are welcome to use the incredible PRO features of this Mac SFTP client for 15 days without paying a dime.
Connection Manager
Commander One works not only just as a Mac SSH file transfer client but also allows you to mount various online storages and seamlessly work with the files stored there.
Connect iOS devices
Your iOS devices can be connected as local drives to your Mac via Commander One.
Connect Android devices
Access the content of your Android devices right from your Mac computer.
Connect MTP devices
Have flawless access to any of your MTP devices and handle their content with ease.
Built-in Archive utility
This SFTP client for Mac is also an excellent archive utility that supports ZIP, RAR, TBZ, TGZ, 7z formats.
Terminal emulator
Advanced control over your files with the built-in terminal emulator.
Process viewer
View the processes that are running currently in the system.
Various themes
Commander One offers a wide range of themes to make the app pleasing for your eyes.
How to organize Mac SSH file transfer via Commander One
Follow these simple steps to connect to SFTP and be able to handle files stored on the remote server with ease.
Install and open the app.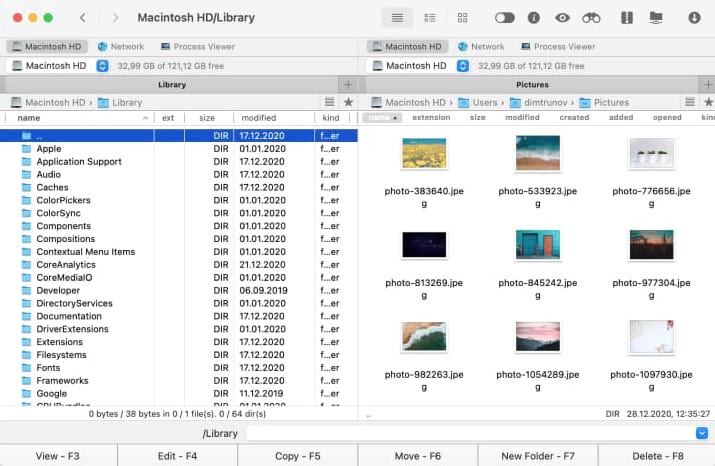 Launch the Connection Manager tab. To do this click the corresponding icon on the toolbar. As an option, you can use the Command+F hotkey or select Window → Connections Manager in the menu.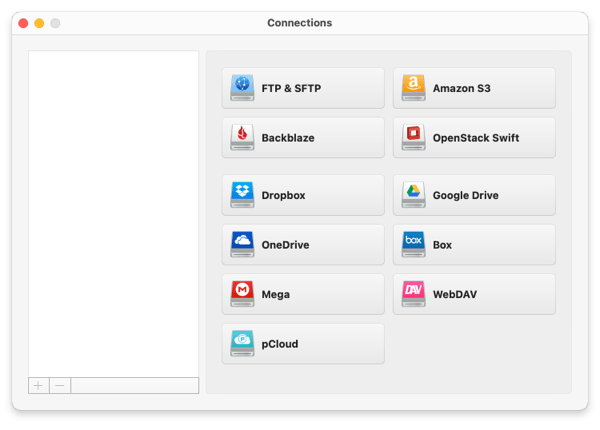 Select SFTP icon and specify the required settings:
connection name
address of the server
port number, in our case - 22
login credentials
connection mode
remote path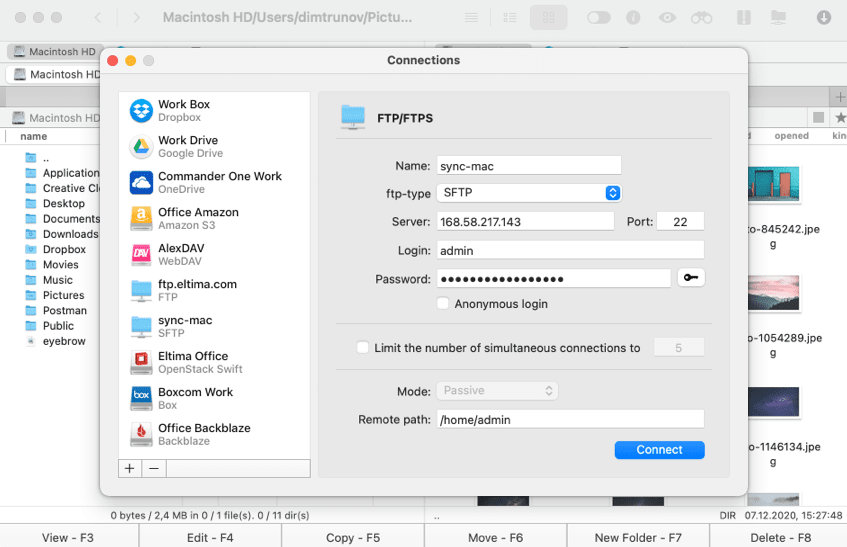 After everything is filed in, click the Connect button.
Frequently Asked Questions
Český

Deutsch

English

Français

Українська

Magyar

日本の

한국어

Polski

Русский

Español

Nederlands

中文