How to fix High Sierra bug when transferring files to FAT32
Since the upgrade of Mac OS to High Sierra, more and more users are facing the issue with impossibility of transferring 2 GB files or more to any FAT32 formatted external drive, memory, etc. The error that all the users of Mac OS High Sierra receive says that the file cannot be moved as it is too large for the volume's file format. Strange, isn't it? As we all are aware, that FAT32's limit per file is 4GB.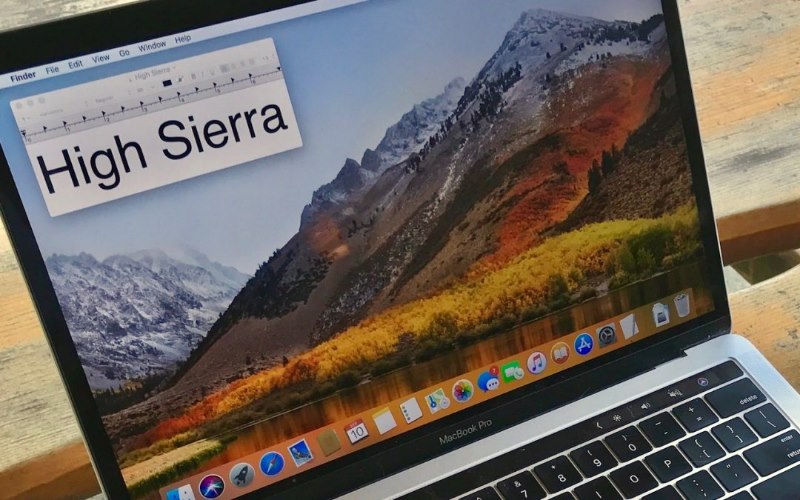 It is worth noting, before the upgrade none of the users ever complained about the impossibility of transfering files to the FAT32. This procedure was easy and didn't take too much effort. So, what went wrong on Mac OS High Sierra and why such an easily done thing in the past became a nightmare for the most of the user since the upgrade?
So, let's try to answer these questions. As it turned out the, situation is the following. On Maс OS High Sierra it is Finder that simply doesn't enable transferring files of more than 2GB or even 2GB per file to the storing device with FAT32 file system. So, in other words, it is not FAT32 that prevent copying files but it is a Finder bug, that Apple is aware about and it currently working on fixing the problem.
What is the solution to this problem?
In a meantime while Apple is working on solving this issue on its side, a lot of the users are trying to find the most efficient way of dealing with it. So, how to make this file transfer Mac seamlessly if you have upgraded to High Sierra? The answer is rather simple. The workaround lies in installing third party solution and having a decent and powerful Mac Finder alternative.
We would recommend you to take a look at Commander One developed by Electronic Team. The app is very easy to use and contains the features that are missing in Finder and the most important that you will not face the issue with the impossibility of transferring files to FAT32 formatted external drive, memory, etc anymore, unless they are not over 4GB.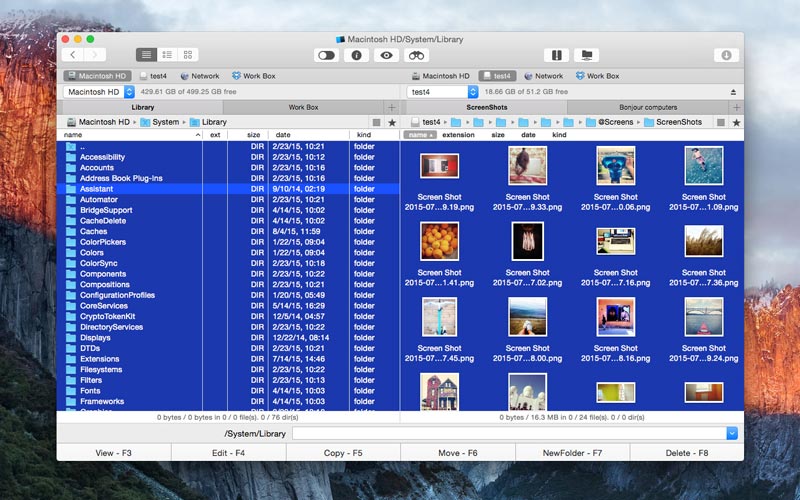 It is a handy Finder alternative solution that has two-panel interface and allows you to manage your files in flawless way. With Commander One Mac users can effortlessly copy, delete, rename, move files and folder, connect to an FTP server, mount MTP and iOS devices, view processes in the system, connect to most popular cloud storages such as Google Drive, Amazon S3, Dropbox, search through archive without extracting the content, execute commands due to the built-in Terminal emulator. The app supports such archive formats as ZIP, 7Zip, TBZ, TGZ and RAR (reading mode only) and can boast even more features.
Commander One can be your top choice when working with the files on your Mac. The app can be adjust to your personal taste as well, as it allows to choose color theme, set shortcuts for the actions, choose the view mode according to your needs.
Still wrestle with a question how to transfer 2GB files to FAT32 formatted storing device on Mac OS High Sierra? With Commander One you will forget about this burning issue. Try the app and check it yourself how easily it can be done.
Commander One
Requirements: macOS 10.13+ ,
51.85MB
size
Version
3.7(3831)
(
25 Sep, 2023
)
Release notes
Category:
Utilities