Google Chromecast has made it possible to mirror your iPad's screen onto larger displays. Of course, the streaming device doesn't support the function natively and you need a third-party app for it.
And luckily, there are many such apps available today that allow you to cast iPad screen to Chromecast. In fact, most of the iPhone Chromecast apps can be used on the Apple tablet as well. In this article, you'll learn how to cast to Chromecast from iPad using third-party apps.
1. How to Screen Mirror iPad to Chromecast via Google Home
With the Google Home app, you can only cast from compatible apps such as YouTube and Spotify. You must be on iPadOS 15.0 or above to use the app.
Here's how to cast from iPad to Chromecast via Google Home:
2. Select the default Home, or create a new one.
3. After giving the app location access, it'll search for your Chromecast device.
4. Alternatively, tap Chromecast/Google TV to connect the two devices manually.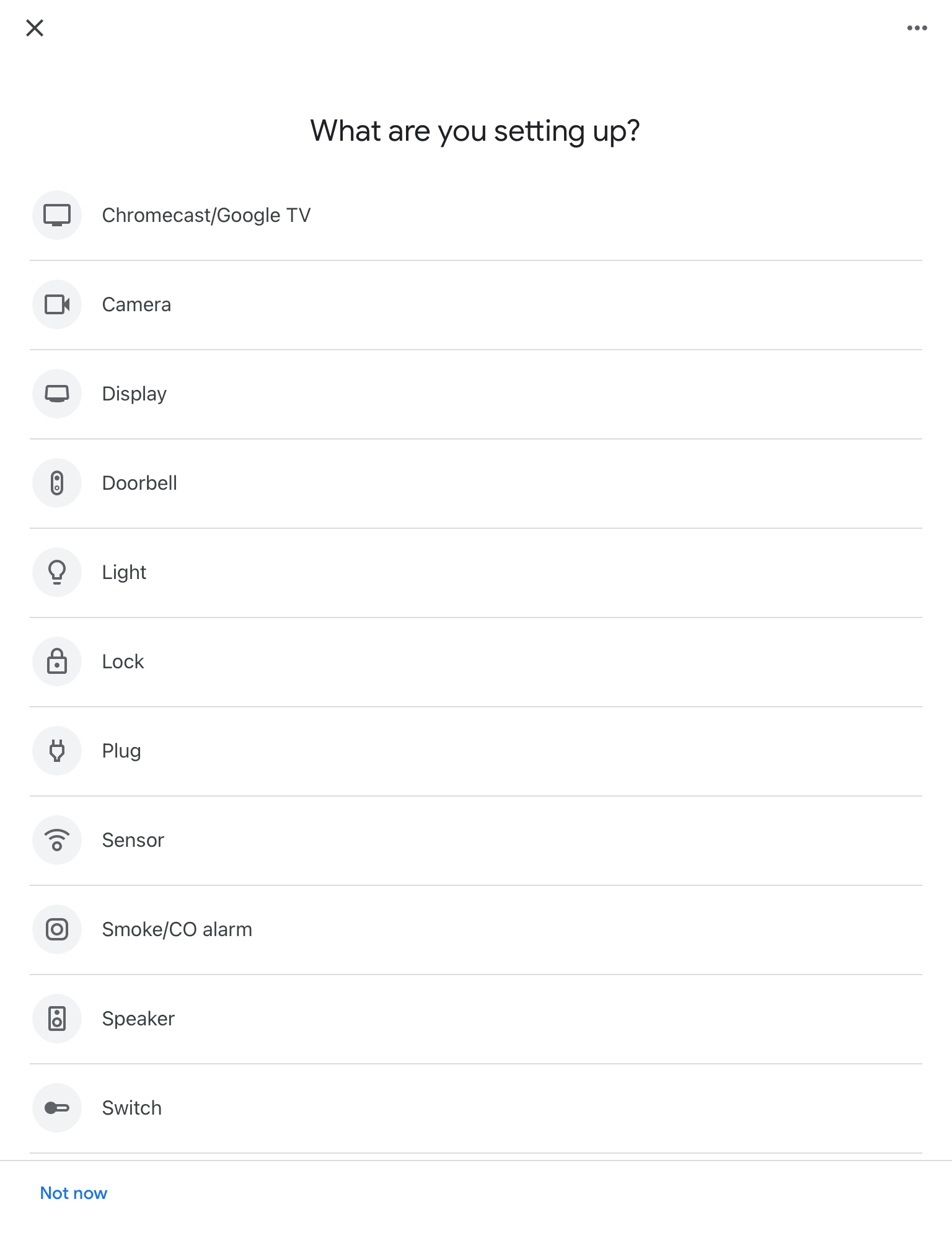 5. Scan the QR code on your TV with your iPad. 
6. Now open any Chromecast-compatible app on your iPad. For this guide, we'll use YouTube.
7. Play any video and tap the casting icon in the top-right corner.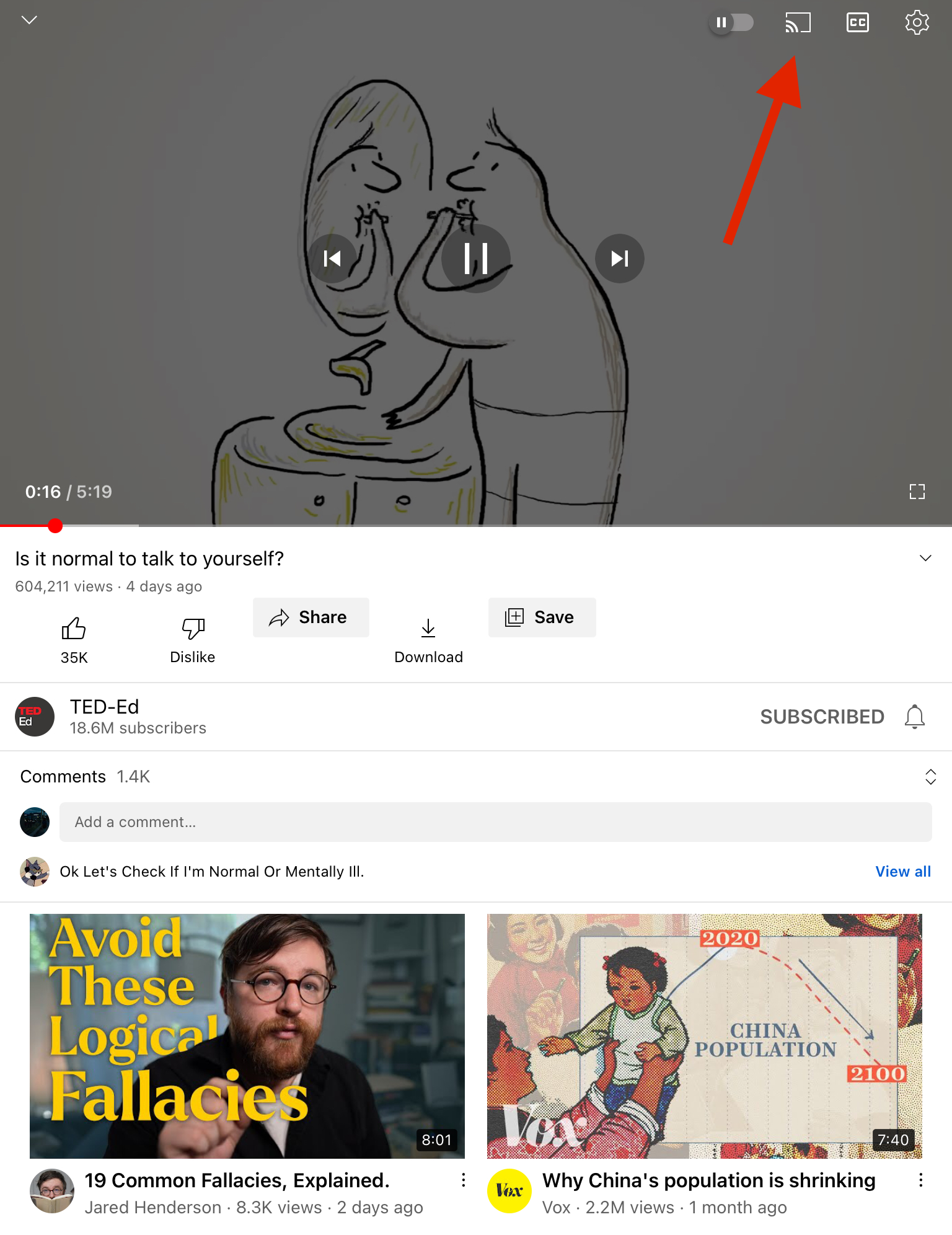 8. Tap your Chromecast device to start seeing the video on your TV.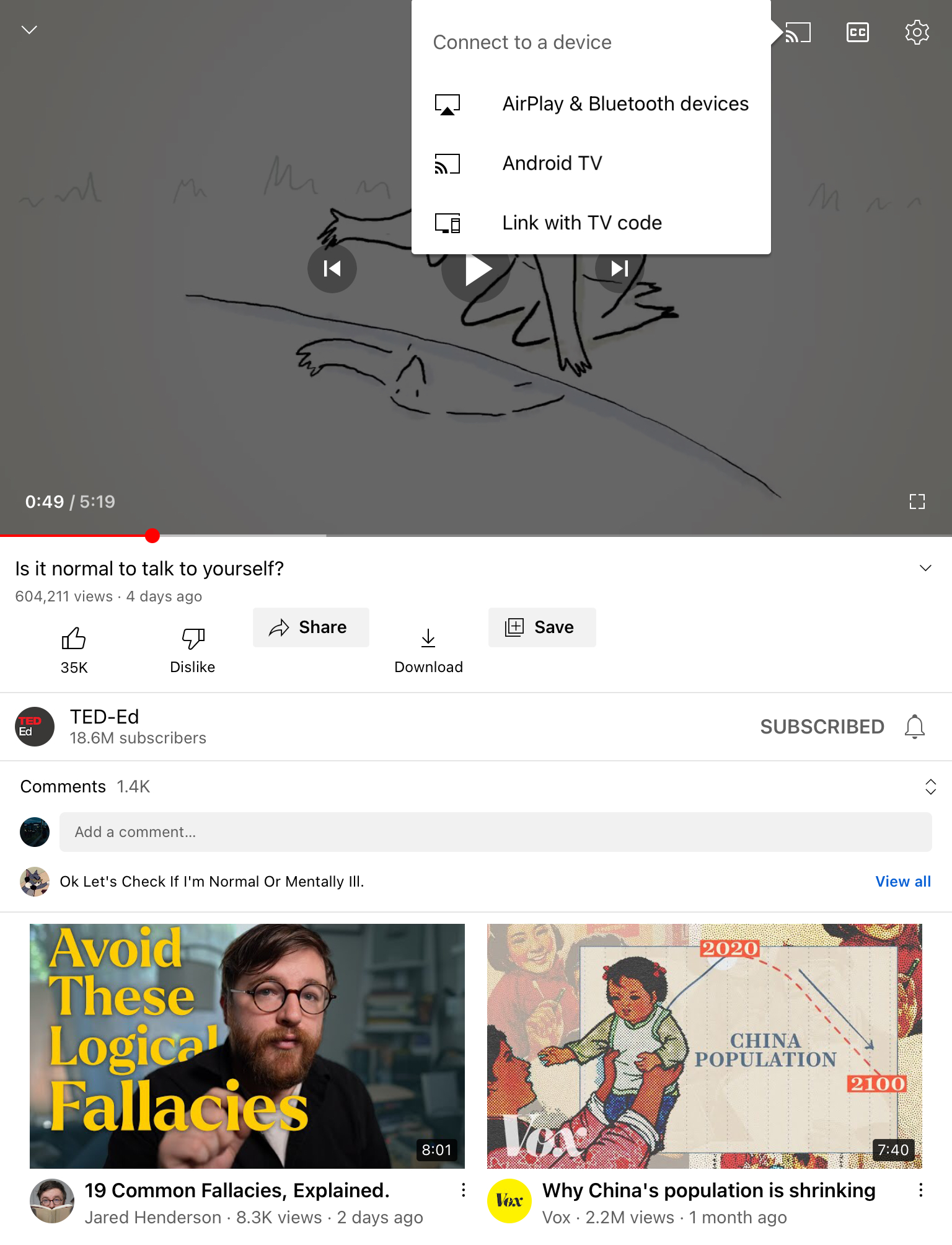 Pros
The app is completely free to use
Doesn't display any intrusive ads
Can cast videos or photos from over 100 apps
Cons
Only casts media from apps that are compatible with Chromecast
Doesn't support screen mirroring without a third-party app
2. Mirroring iPad to Chromecast by AirBeamTV
AirBeamTV lets you mirror your iPad's screen and cast offline/online videos. Apart from iPadOS, you can use the app on iOS, Android, macOS, and Windows.
Here's how you can Chromecast iPad to TV using AirBeamTV:
2. Open the app and tap Screen Mirror.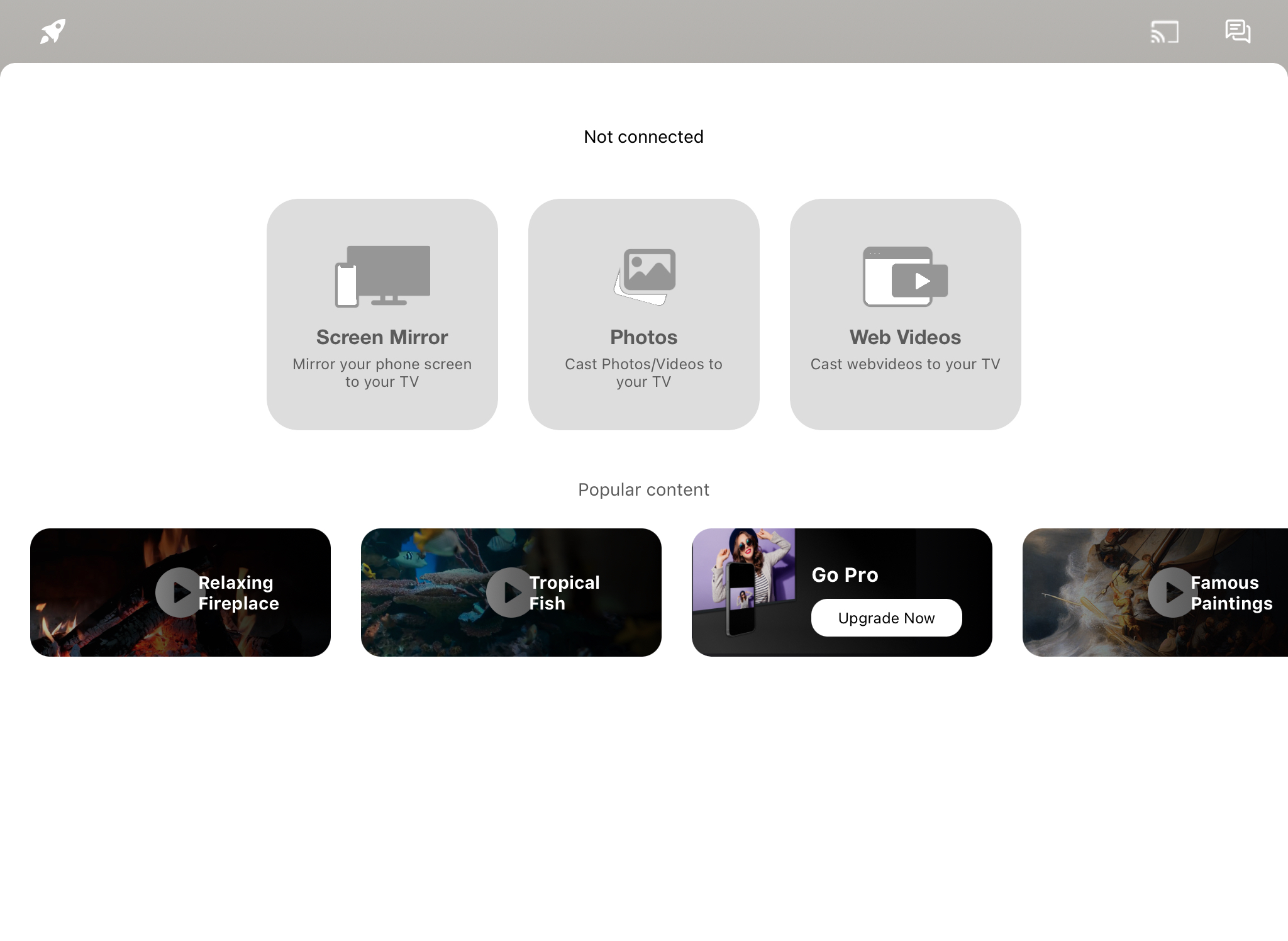 3. Select your Chromecast device from the list that pops up at the bottom.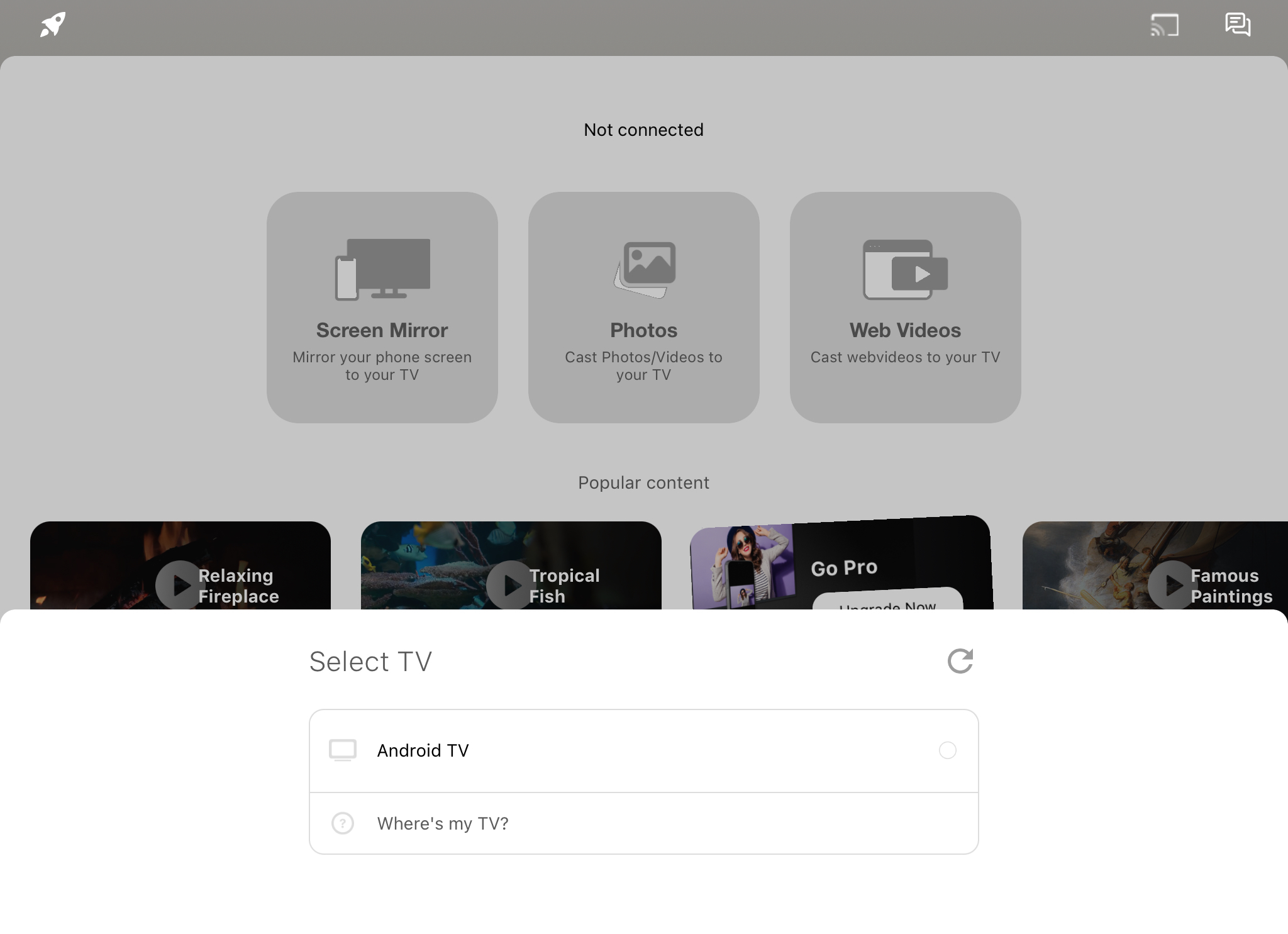 4. Tap Start Broadcast for screen mirroring to begin.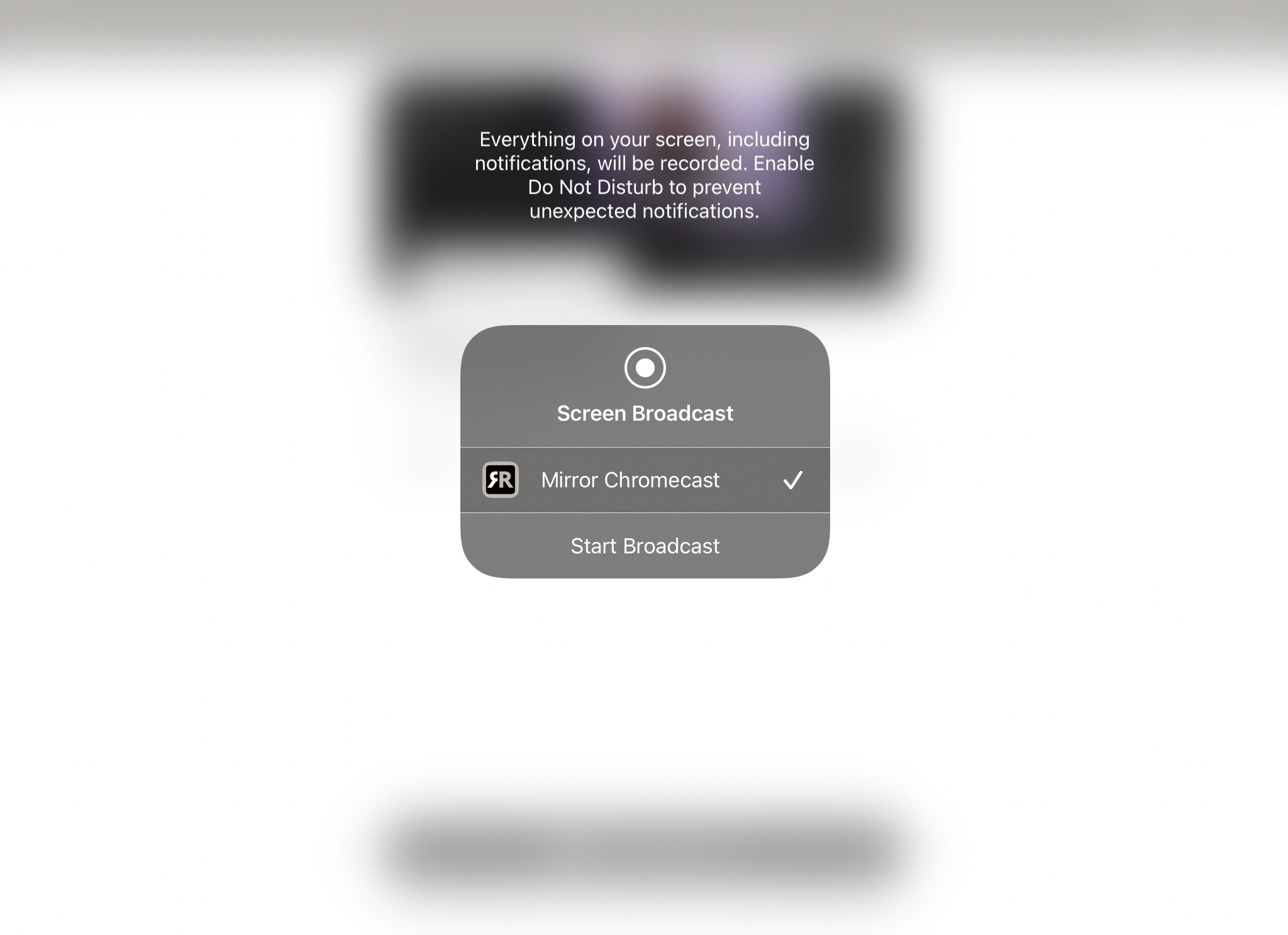 Pros
Free version doesn't show too many ads
Can be used on desktop as well as smartphones
Main dashboard has a sleek design, making it very user-friendly
Cons
Not suitable for gaming because it has a 2-3 second lag
3. How to Chromecast from iPad with Replica
Replica has a free version that lets you mirror your iPad's screen for 15 minutes. It has other features as well, two of which allow you to Chromecast from iPad to TV. 
Follow the steps below to learn how to use Chromecast on iPad with Replica:
2. The app will detect your Chromecast device if it's nearby. Tap your Chromecast to connect to it.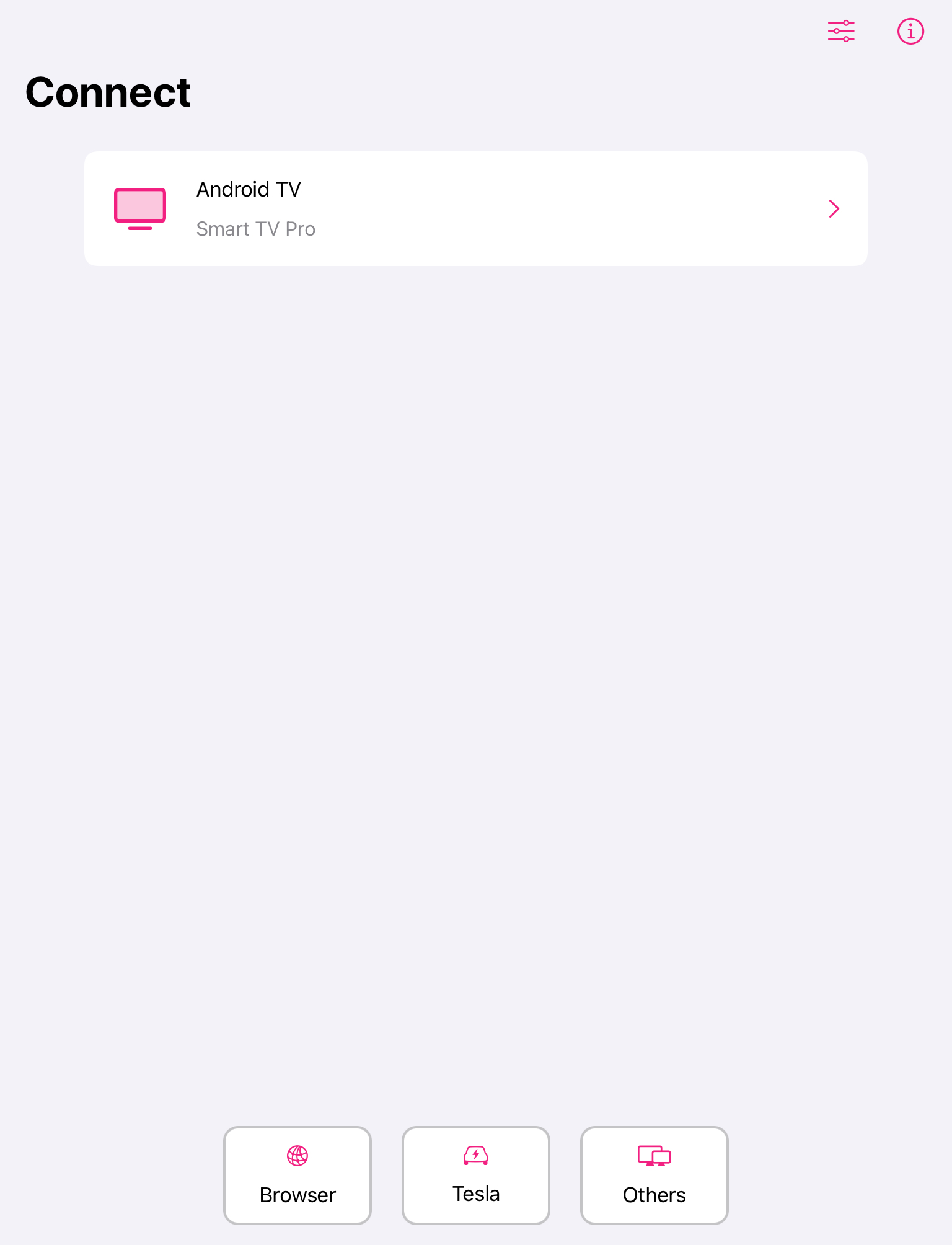 3. Tap Screen Mirroring and then Start Broadcast if you want your entire screen to be displayed on the TV.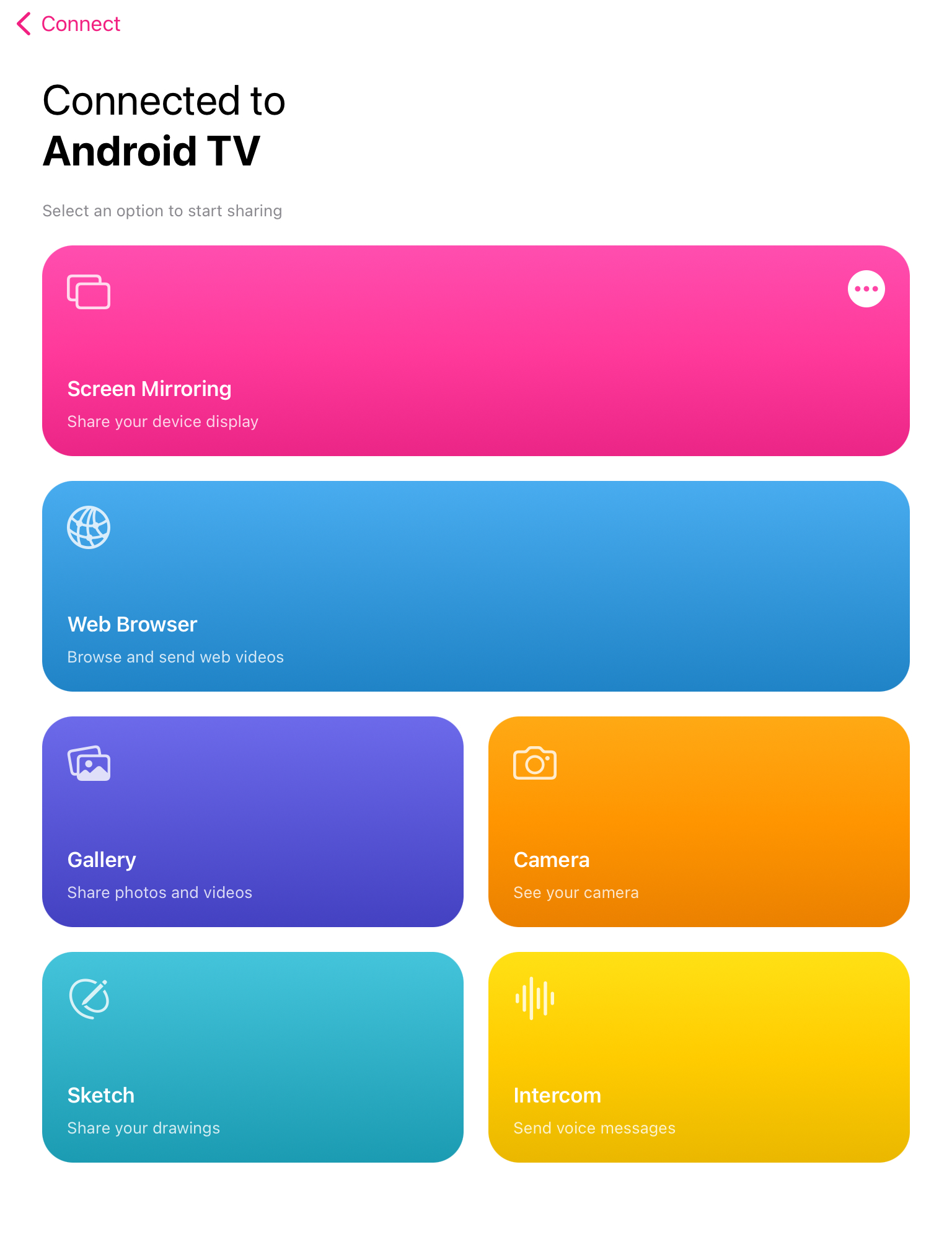 4. For offline casting, tap Gallery and then select the photo or video you want to cast.
Pros
Has a minimalistic and user-friendly UI
Offers a free trial version for 3 days
Has multiple features including screen mirroring and casting
Cons
Free version supports screen mirroring for just 15 minutes
4. iPad to Google Chromecast - LetsView
LetsView is much more than a casting app. You can use it for remote file sharing, screen mirroring, and casting media to multiple platforms such as Android, Mac, and Windows.
Here's how to cast iPad to Chromecast via LetsView:
2. On your TV, download the LetsView app from Google Play. Alternatively, download the APK file from its official site and then install it on your TV. 
3. Tap the first icon in the upper-right corner on your iPad.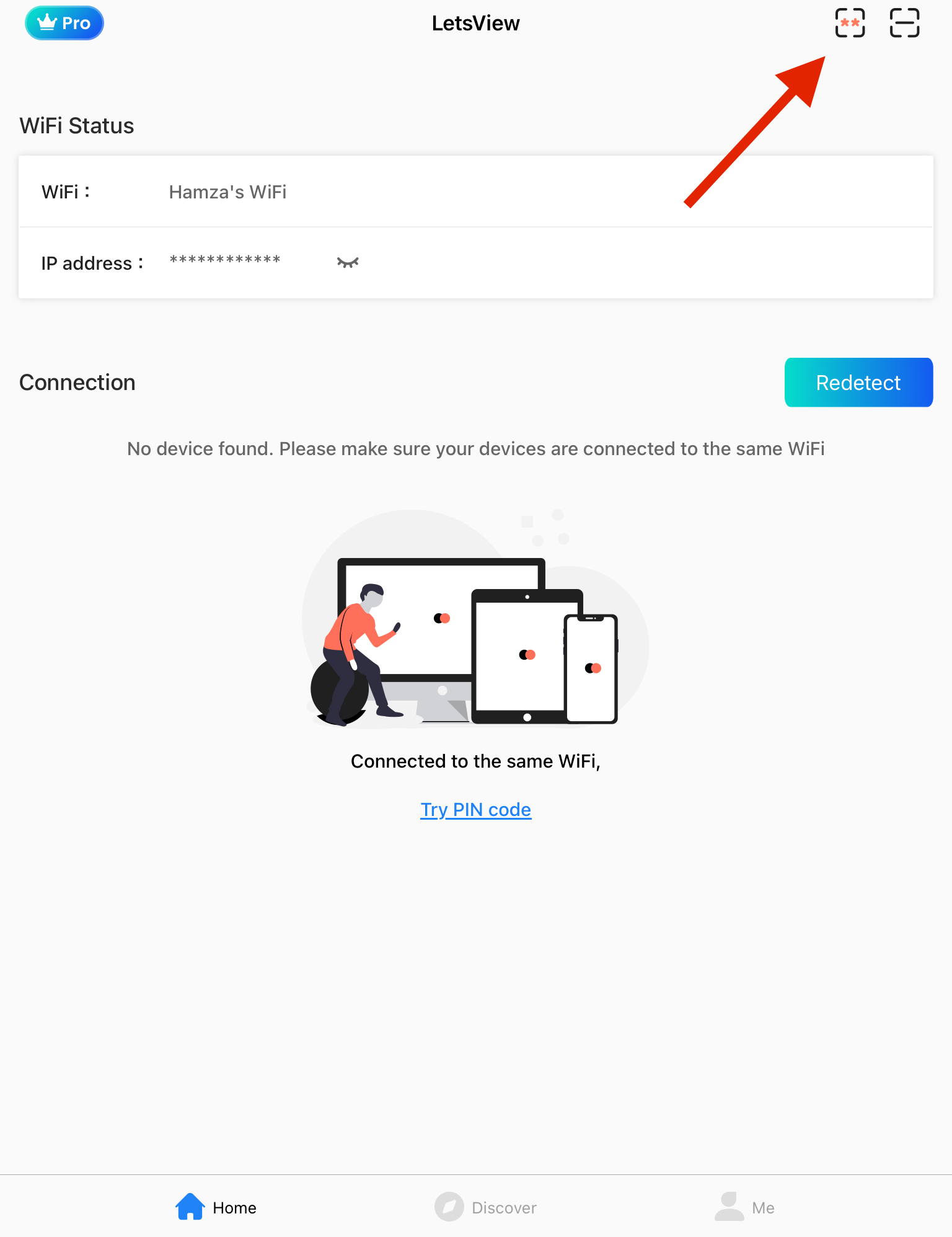 4. Enter the PIN code you see on your TV to start mirroring your iPad's screen.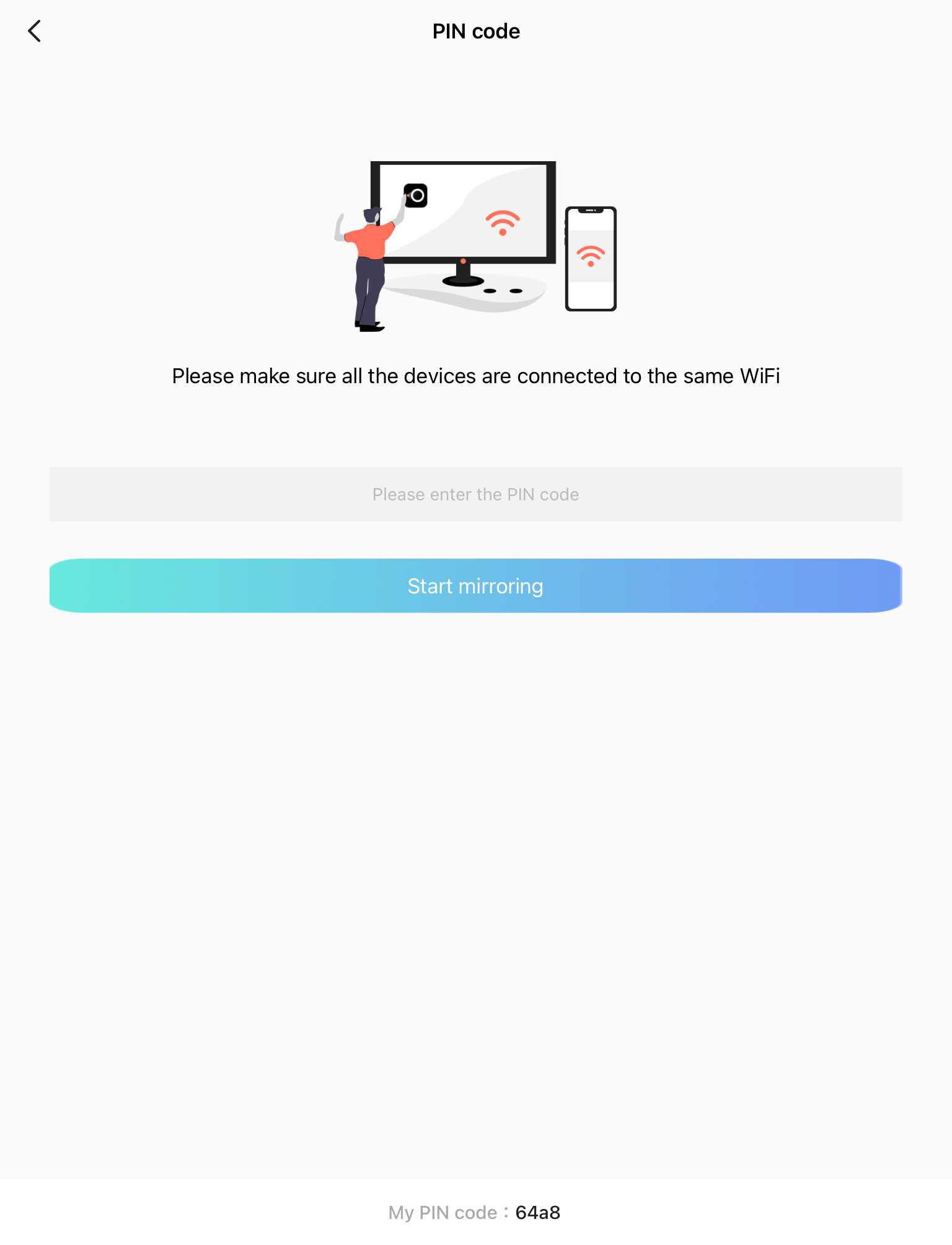 Pros
Compatible with desktop (including Windows) and smartphones
Screen mirroring only requires a PIN code to set up
Has a simple and intuitive interface
Supports cross-platform screen mirroring
Cons
Consumes excessive battery
5. Cast iPad to TV with Chromecast - ApowerMirror
With ApowerMirror, you can cast iPad to Chromecast either with a USB cable (which usually results in better quality) or over a Wi-Fi connection.
Here's how to use ApowerMirror:
2. Tap the LocalCast button in the center of the screen.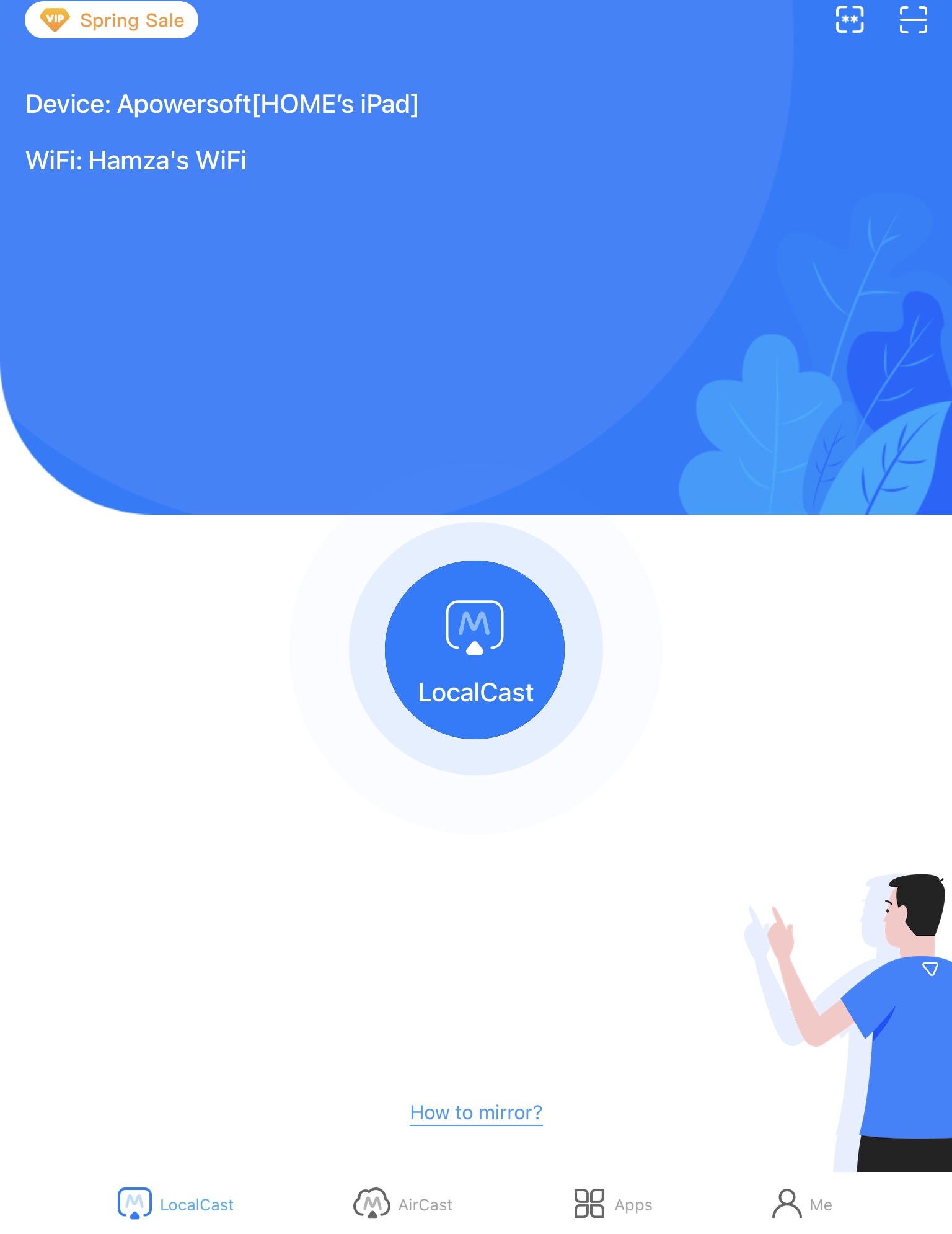 3. Tap the PIN code and enter the 4-digit code you see on your TV.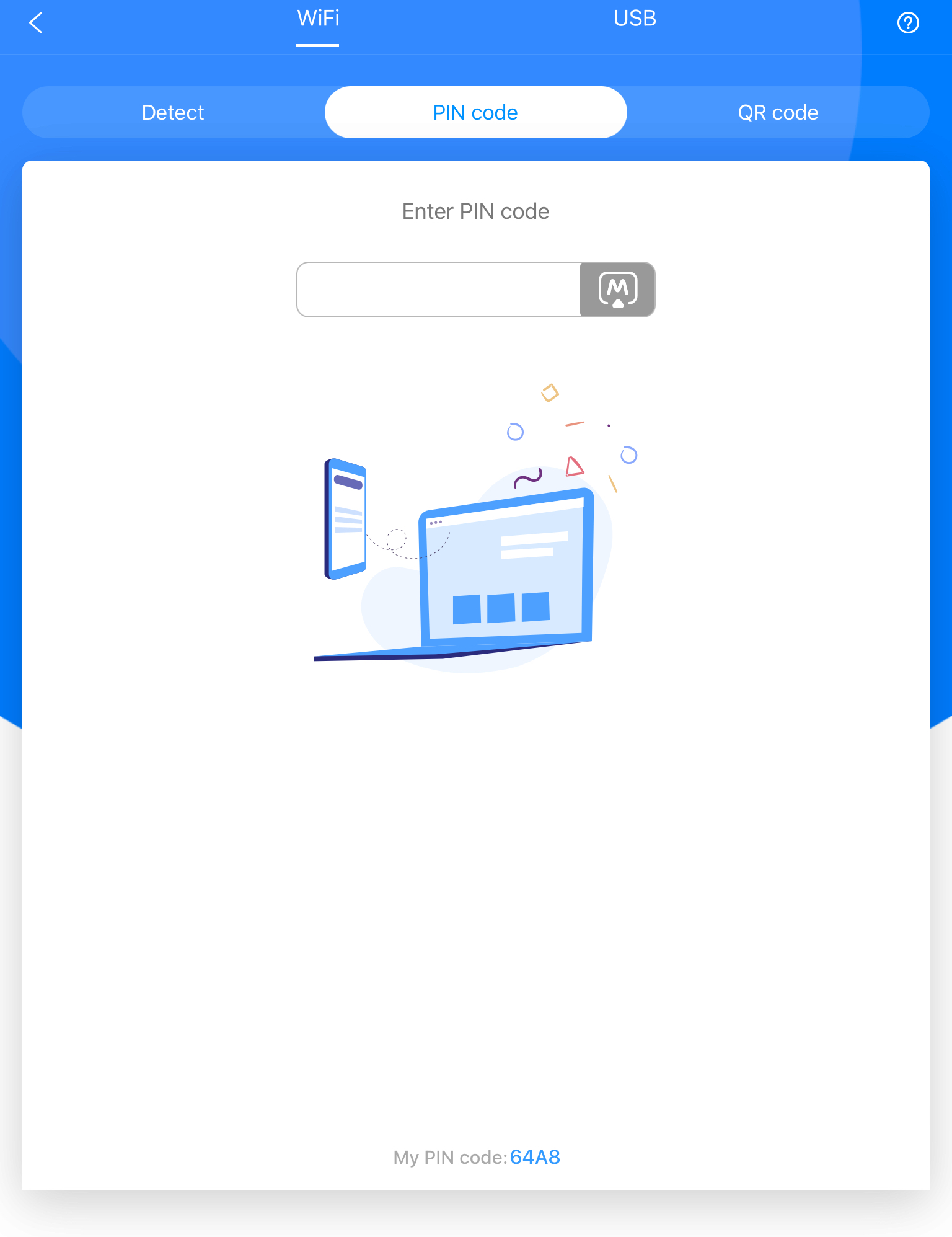 4. You can also tap the QR code on your TV and scan it with ApowerMirror on your iPad.
Pros
Allows you to mirror your iPad's screen via a USB
Has multiple advanced features such as screen recording and a whiteboard
Works on multiple platforms including Windows, Android, and iOS
Cons
Most advanced features require a premium subscription
Key Factors in Selecting the Best Chromecast App for the iPad
Deciding which app you should use to Google cast from iPad to your TV can be difficult because of how many there are. Here are some factors we recommend you take into consideration:
📱

Features

– See if the app you want to get has all the features you're interested in. Most screen mirroring apps offer bonus features such as casting online/offline media content and IPTV.
⭐

User reviews

– Not every app will work the way it's been advertised by the developers, so it's important to read about other people's experiences with it first.
😊

User-friendliness

– Make sure the app you want to get has a user-friendly interface and isn't riddled with ads.
💸

Price

– Most Chromecast apps are budget-friendly, costing as little as $2.50 per month, but some are more expensive than others. It's important to check if the one you want to get is within your budget.
Conclusion
Screen mirroring an iPad to Chromecast is a simple procedure that takes only a few minutes to set up. All you need is a third-party app such as Replica or LetsView and you're ready to start watching whatever you want on a larger screen.
If all you want is to Google Chromecast from iPad online videos to your TV, then Google Home is an excellent option as it's completely free. Otherwise, for screen mirroring, we recommend trying out Replica.
Frequently Asked Questions
Yes, Chromecast works with iPad as long as you're on iPadOS 15. First, you have to use Google Home to set it up and then you can use any third-party app you want for screen mirroring.
To mirror your iPad to Chromecast, you need a third-party app such as the ones described in this article. We recommend Replica or AirBeamTV as both of them have a minimalistic UI and they support screen mirroring, online casting, and web video casting.
If you can't cast from iPad to Chromecast, it might be because your Chromecast is connected to a different Wi-Fi network. iPad or iPhone not connecting to Chromecast is usually not a cause for concern because it can easily be fixed by setting up the streaming device with Google Home.