If you want to unlock the full functionality of your Chromecast, understanding the best Chromecast iOS app options can make all the difference. There are a number of different applications that allow you to cast video and other media to your screen using your Chromecast device. So which is best? We explore in this guide.
Best Chromecast Apps for iPhone to Stream and Mirror (UPDATED)
1. DoCast
DoCast is a simple yet powerful tool for iPhone users to cast personal content and mirror their screens. It adequately replaces Apple's AirPlay feature, allowing you to mirror your iPhone on a Chromecast device. Video casting is seamless, and there is almost no delay between phone and Chromecast. 
Plus, DoCast lets you mirror web-based content, social media feeds, and messaging apps, a feature that casting alone can't do. The $3.99 price is more affordable monthly than other solutions, but the one-time purchase is where the real deal is. Although you get a free trial, upgrading to the premium version removes time limits, giving you unlimited mirroring and casting!
Another great thing about DoCast is that it works with iPad, too! Mirroring iPad to Chromecast with the help of this app is easier than ever and you get the same features as you do on the iPhone version of the app.
Pros
Simple layout for easy screen mirroring
Virtually no delay
HD video quality for streaming and casting
Free trial version
How to Stream to Chromecast From an iPhone
Stream iPhone to Chromecast: DoCast vs Chromecaster
You can cast videos from your iPhone to Chromecast with the help of a compatible app or a third-party app such as DoCast. Before you begin streaming, you have to set up Chromecast with Google Home. Once you've done that, you're ready to start using Chromecast with iPhone.
Here's how to stream to Chromecast using DoCast:
2. The app will search for Chromecast devices. This is where you have to make sure your iPhone is on the same Wi-Fi network as your TV.
3. To connect to Chromecast, tap your device once it's been discovered.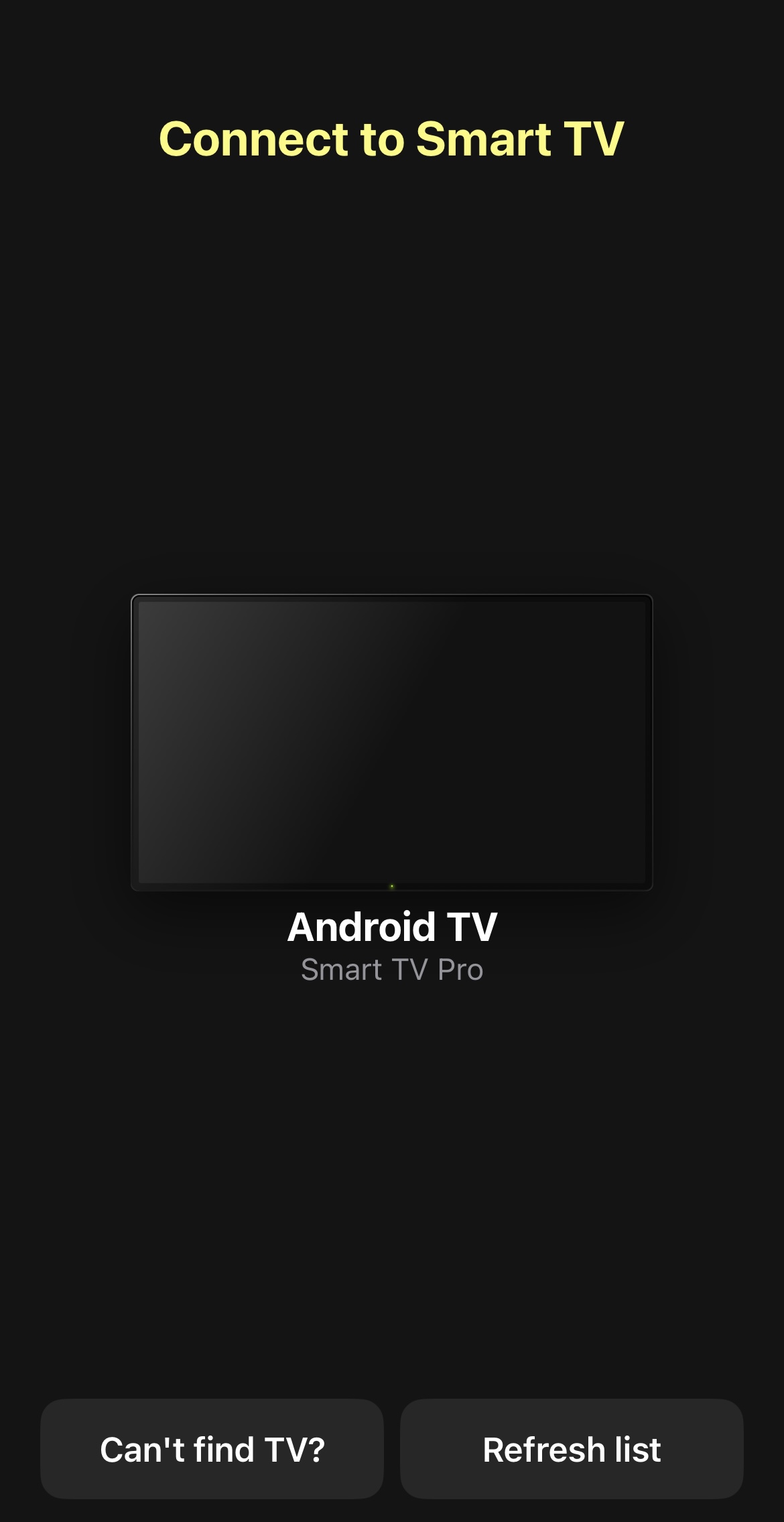 4. On the main screen of the app, tap Videos if you want to stream videos or Screen if you want to mirror your iPhone' screen.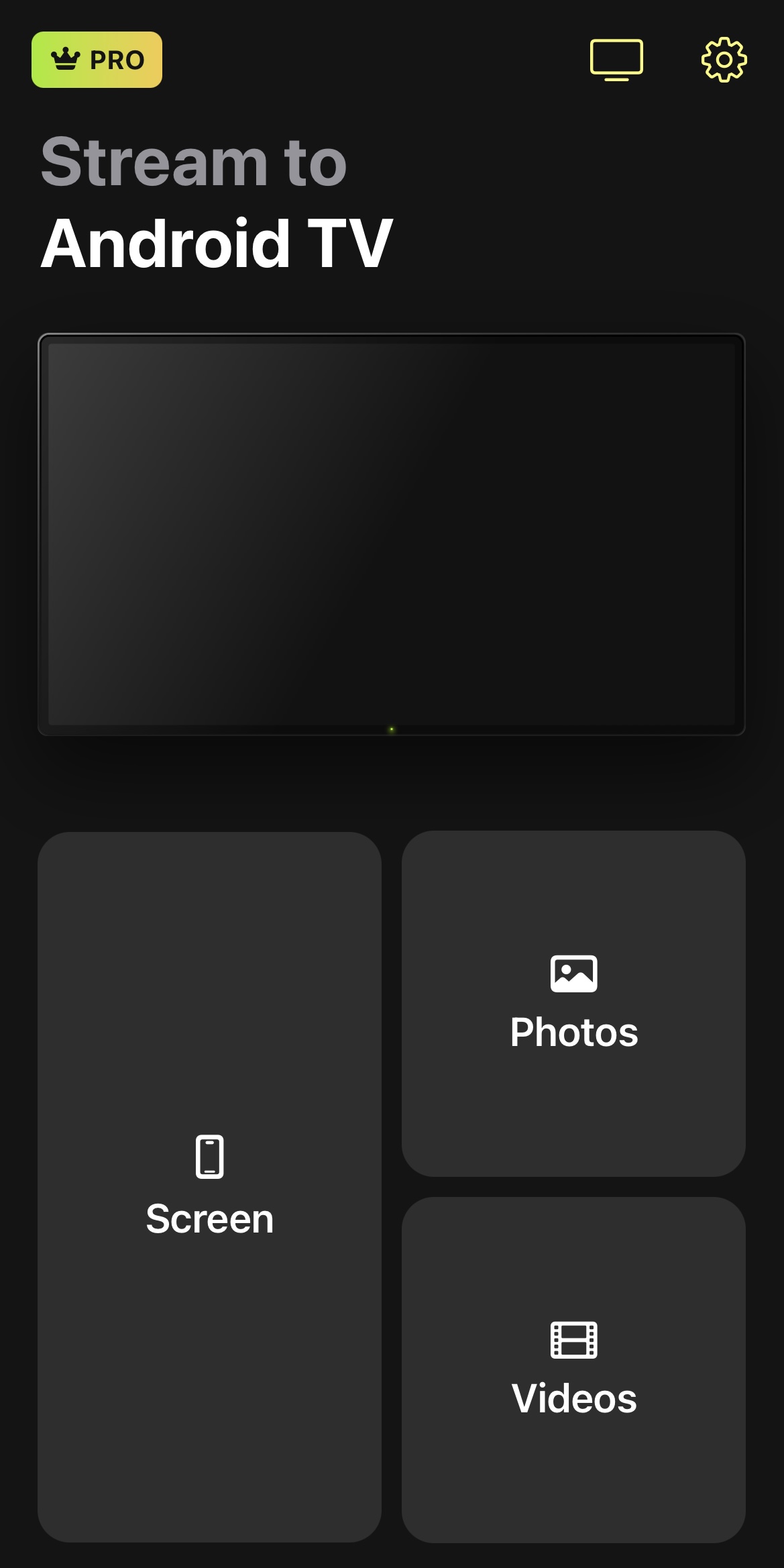 5. Before you begin mirroring, you'll see some options on your iPhone. Configure the settings according to your preferences.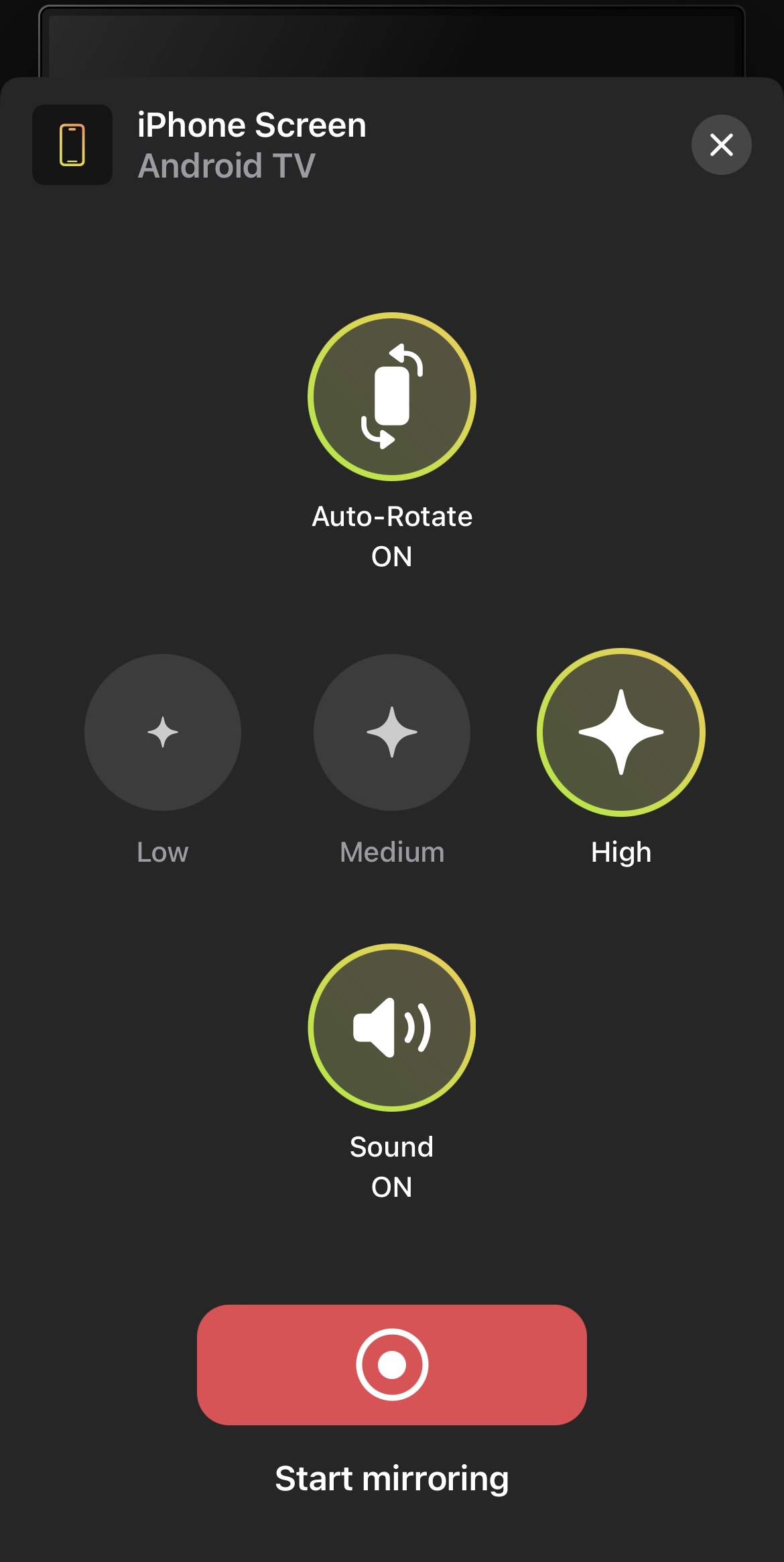 6. Tap the button above Start mirroring.
7. Now tap Start Broadcast to start mirroring.
💻 Compatibility: iOS (iPhone and iPad)
💰 Pricing:
• Free limited version
• $3.99 per month
• $14.99 per year
• $19.99 one-time purchase
⭐️ Our Rating: 5.0
Our thoughts on DoCast: "DoCast is the perfect mirror solution for iPhone users with Chromecast — it works, it's affordable, and it's simple to use." 
2. Google Home
It makes sense to use Google Home if you have a Chromecast. It is effectively the companion app for your device and allows you to stream video as well as photos and even presentations to your screen. On top of this, you can control the Chromecast device best with the Home app. It can communicate with the device and makes it simple to name the device, set up different Wi-Fi networks, and more.
As it is made and operated by Google, the Google Home app is also regularly updated and improved. There is a lot on the app, with a variety of different settings to control everything from your lights to your heater, which may be just what you want, or it may be overwhelming.
Pros
The Chromecast iPhone app is regularly updated with bug fixes
Easily cast photos and other media to your Chromecast
Free
Cons
Can be overwhelming with options to control many things in the home
💻 Compatibility: iOS (iPhone and iPad)
💰 Pricing: Free
⭐️ App Store Rating: 4.0
Google Home is a way to manage all compatible devices from your smartphone.
3. TV Cast Chromecast
The TV Cast Chromecast app is free, but it comes with paid upgrades to release the full functionality. The app is a good way to stream both your personal media such as photos and videos on your phone, as well as streaming from websites. This app will not show a full website (it is not a mirroring app) but it will allow you to cast the video itself. It also has support for an ad blocker, so on sites where there are annoying videos, you can get rid of them, but this does come with a cost.
There are also upsell costs if you want to be able to display subtitles, and to save and sync your bookmarks between iOS devices on the app. The upgraded version allows you to cast from cloud storage options like Dropbox, too. The app works with Chromecast 1, 2, and Ultra and on devices with Google Cast or Chromecast built-in.
Pros
Free to download and use basic functions
Ad-blocker support
Tips and tutorials included in the app
Add-ons can provide a remote control function
Cons
You have to pay to unlock the full functionality
The navigation is a little clunky
💻 Compatibility: iOS (iPhone and iPad)
💰 Pricing: Free ($6.99 for Premium)
⭐️ App Store Rating: 4.0
Thought it was just "ok" until I realized you could buy an add on to fast forward, pause, rewind, now I think it's great!
4. Screen Mirroring on Chromecast
This is one of the top Google Chromecast iOS apps for mirroring the whole screen of your device, not just casting videos. Screen Mirroring on Chromecast allows you to quickly connect to the device and show what is on your screen, whether it is a presentation, a collection of photos, or a video playing on a browser.
The app does have DRM protection which means that you are not always going to be able to play from sources like Disney Plus or Netflix, even if you have paid for membership. It is free to download and use the basic functionality, but there is a paid subscription if you want to remove the watermark that will be cast on your screen.
Pros
Allows you to cast the whole screen of your device
Software is regularly updated
Cons
An annoying watermark is added to whatever you cast on the free plan
DRM protection on copyrighted content
💻 Compatibility: iOS (iPhone and iPad)
💰 Pricing: Free ($24.99 for Lifetime membership)
⭐️ App Store Rating: 3.7
You do need to pay, it doesn't make sense otherwise because then you get stuck with a banner. But I say it's well worth it. I've been able to watch several shows I would have not been able to otherwise.
5. iWebTV: Cast Web Videos to TV
iWebTV is one of the best Chromecast apps iOS users can enjoy, as it has some good features that are not available for free on other apps, though it does put a banner at the bottom of the screen. iWebTV is different from the other apps on this list as it focuses more on streaming videos from sources such as video websites, rather than your own media, photos, and videos. In fact, it comes with a list of video sources as bookmarks where you can start looking for films and other media you can stream.
As well as working as an iPhone Chromecast app, this also works on Roku, Fire TV, and Apple TV (4th Gen), plus Samsung TVs if they are 2019 and later models. As well as streaming to all of these platforms, the app can block adverts too, meaning no annoying popups.
Pros
Includes plenty of sources for videos
Can block ads on videos
Cons
Has a banner at the bottom of the screen if you don't buy PRO
Not easy to play your own media
💻 Compatibility: iOS (iPhone and iPad)
💰 Pricing: Free ($6.99 for PRO)
⭐️ App Store Rating: 4.6
I've had it for 3+ years now, I've never had to pay a dime for the services. It blocks every single pop-up ad for any and all websites the internet has to offer.
6. Screen Mirror・Smart View Cast
Screen Mirror・Smart View Cast is a Chromecast app iOS users tend to enjoy due to the fact that it is particularly fast. This means that as well as mirroring media such as videos from your phone, you may also be able to use it for games from your phone.
As a screen mirroring app, it also has some other uses such as showcasing presentations on a big screen or even taking your video calls on a television. The app works with a variety of different Smart TVs and streaming devices, meaning modern Chromecasts can be used with the Screen Mirror app.
There are some downsides, and while you can stream media from your own device with ease if you want to stream videos from the web then you will need to pay for the premium version of this software, and it is more expensive than some of the other options.
Pros
Reliably works with a variety of different devices and smart TVs
Can cast presentations and media from your device quickly
Cons
Doesn't allow you to cast from web sources without paying for premium
Not the cheapest upgrades and in-app purchases
💻 Compatibility: iOS (iPhone and iPad)
💰 Pricing: Free (Paid upgrades up to $39.99)
⭐️ App Store Rating: 4.7
This app is the first that allowed me to connect to Roku! Looking forward to using it!
7. Replica​
Replica is a great app that allows you to stream video, presentations, photographs, and more from your iPhone to a Smart TV, or Google Chromecast, Amazon Fire Stick, or other smart devices.
Replica allows you to choose how you wish to stream. A lot of the Chromecast iPhone app options on the market either allow you to stream videos or your whole screen, but with Replica, you can do either with ease.
While the app itself gives great results, some content from the likes of Apple TV, Apple Music, Netflix, or Amazon Prime Video might be blocked due to copyright protection.
Pros
Works with Smart TVs and Chromecasts
Stream individual videos or your whole iPhone
One of the fastest streaming apps
Cons
You need to pay for premium to unlock all features
💻 Compatibility: iOS (iPhone and iPad)
💰 Pricing: Free ($49.99 for Lifetime Premium)
⭐️ App Store Rating: 4.3
A five-star app in my opinion. Hands down worth every penny. I was a little skeptical about it at first but once I learned of all of its features the screen recording being just the first intercom feature and the ability to see your own camera on the tv screen will leave you in astonishment. I will continue to recommend this app to everyone and keep my membership going as I am very excited for what more is coming. Awesome app!!!
8. Web Video Cast | Browser to TV​
The Web Video Cast | Browser to TV app is another that grabs videos from a variety of different sources, and can then stream them straight to your Chromecast or another device. This is a solution for both finding the videos you wish to watch, and playing them with no annoying ads or popups. It is even capable of streaming videos with subtitles.
As this is not a screen mirroring app it is not suitable for things like showing off your messages or streaming presentations straight from your phone. Instead, it is all about the video content. There are even a variety of bookmarked sites set up within the app so you can find content to stream within seconds of opening it.
Pros
Easy to find a lot of visual content
Works with IPTV playlists and live streaming
Affordable premium upgrade
Cons
No screen mirroring function
💻 Compatibility: iOS (iPhone and iPad)
💰 Pricing: Free ($4.99 for Lifetime Premium)
⭐️ App Store Rating: 4.8
With this app, every video on every site is able to be cast to my TV. Whether it be NFL football or sermons available on certain sites. Almost anything you can think of is able to be from this browser simply cast onto any casting device in my home. I'm very happy and pleased with this app. It's my go-to when I run into any video that doesn't automatically provide the casting symbol like Netflix and Disney Plus. Do yourself a favor and pay the small one-time fee.
Top Chromecast Apps for iPhone Compared
App name

Screen mirroring with sound

Offline media content streaming

Online webcasting

Compatible devices

Free trial version

Price

DoCast
Yes
Yes
No
iOS and iPadOS
Yes
$3.99 per month
$14.99 per year
$19.99 one-time purchase
Google Home
No
No
Yes (only via compatible apps)
iOS and iPadOS
No (free app)
Free
TV Cast Chromecast
No
Yes
Yes
iOS and iPadOS
No
$6.99 lifetime access
Screen Mirroring on Chromecast
Yes
Yes
Yes
iOS and iPadOS
No
$24.99 for lifetime membership
iWebTV: Cast Web Videos to TV
No
No
Yes
iOS and iPadOS
Yes
$6.99 lifetime access
Screen Mirror・Smart View Cast
Yes
Yes
Yes (requires a premium subscription)
iOS and iPadOS
Yes
Paid upgrades ranging from $9.99-$39.99
Replica
Yes
Yes
Yes
iOS and iPadOS
Yes
$49.99 for Lifetime Premium
Web Video Cast | Browser to TV
No
No
Yes
iOS and iPadOS
No
$4.99 for Lifetime Premium
How to Choose the Ideal Chromecast App for iPhone
If you are looking for the ideal app that can take video from your iPhone and cast it onto the big screen, you should consider a few of the most important factors. First and foremost, think about compatibility, and whether this will work with the Chromecast you have at home. All of the apps on this list are compatible.
You should also consider whether you wish to stream videos from websites, or whether you want an app that can do screen mirroring. Some of the apps out there don't allow you to do both.
Whether the app forces a watermark is another big consideration. Nobody wants an annoying mark across the screen when they are trying to watch their favorite movies. Also consider the price of the upgrade to premium, which is usually how you remove this watermark.
Chromecast Compatible Streaming Apps for iPhone
After you've learned how to stream videos from your iPhone to your TV, you're ready to start casting through an app. Note that you can only cast through an app that's compatible with Google Chromecast. Most of them are free Chromecast apps for iPhone, but some may require a paid subscription.
Here's a list of some of the most popular Chromecast-compatible apps:
✅ Netflix
✅ YouTube
✅ HBO Max
✅ Spotify
✅ Hulu
✅ Twitch
✅ Disney+
✅ SoundCloud
✅ Google Photos
There are over 200 apps that allow you to Chromecast iPhone to TV natively. You can stream videos using these apps once you've set up Chromecast with the Google Home app.
Conclusion
Though the best Chromecast app for your iPhone depends on your specific needs, options including DoCast and Replica are very reliable and fast, and particularly good for those who want to stream video content from the web or apps. Both have a modern interface and always connect to the device in question without dropouts or annoying glitches.
Google Home is also brilliant, but it is packed with features you might not need if you are just dealing with video.
Frequently Asked Questions
The AirPlay function isn't directly compatible with Chromecast, so there are a lot of different third-party apps that enable casting from iPhone and iOS devices.
To cast to your Chromecast from an iPhone, you need to use a third-party app like those on this list. They will act as a bridge and connect your devices.
Though there isn't one specific Chromecast app for iPhone, you can either use Google Home or you can use one of the many other options such as DoCast.
If you want to mirror your screen, ensure that you are using a Chromecast app like Screen Mirror・Smart View Cast, that enables you to cast your whole screen and not just videos.