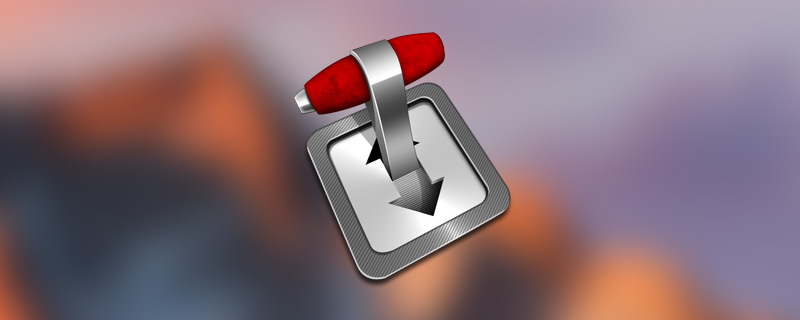 Wondering which Transmission BitTorrent alternative on Mac you should use to download torrents?
Transmission is a simple and lightweight torrent client for Mac. It allows its users to download files from multiple peers on the web and to upload their own files. Users of Transmission can manage their downloads individually. This torrent client can also seed (share) the downloaded content.
In this article you will find the list of the top apps that can be an alternative to Transmission on Mac. We'll start with our top pick of Transmission alternative for Mac - Folx.
Top apps that can be an alternative to Transmission
Folx VS Transmission
Folx is a reliable torrent client for Mac. It is rather convenient to do your torrent downloading in Folx: set the priority for downloads, adjust the download and upload speed, assign various tags to your downloads according to their content, and quick search through the downloads. Magnet links are supported and often make downloading and sharing of BitTorrent content easier.
Folx PRO adds a lot of advanced possibilities like searching for torrent content directly from the app and then conveniently listing all results from various trackers for your choice.
BENEFITS
Password manager.
Integration with Music (former iTunes).
Built-in torrent search.
Downloads scheduler.
No ads at all.
Speed control.
Deluge VS Transmission
Deluge is a respected classic. It is a small app, way smaller than a lot of BitTorrent clients. It doesn't have any ads or unwanted plugins, although it does offer support for plugins if you need them. It offers private downloads, scheduling, password protection, and various bandwidth options. The interface is clean and the app works well. You can monitor folders for files, and add them automatically.
BENEFITS
No ads.
Password protection.
Scheduling of downloads.
qBittorrent is easy to understand and use, is pretty functional and has a nice interface. It is free of advertisements and spam.
BENEFITS
Fast search function.
Search engine for your own torrent meta-search.
Native RSS feed reader and downloader.
Vuze VS Transmission
If you know BitTorrent technology really well by now and are looking for something more advanced and detailed, Vuze is for you. It allows picking up parts from torrent files, like a large audio torrent with various songs inside. Files can be sent to different target locations. Vuze is more functional than uTorrent and Transmission, but not as simple to use.
BENEFITS
Media playback.
Supports magnet links.
No Ads.
Play media during download.
Once a number one choice for many it recently had some updates that users are not fond of. Latest update included sneaky installation files and also changed your Search Engine and Homepage to yahoo.com. If you are expecting that, it is not super complicated to click Decline when needed and remove unnecessary extensions. For those who know it and how to use it, uTorrent is a great app. It is lightweight and and offers built-in torrent search as well as prioritization. uTorrent also has a portable version that can be installed on a USB flash drive and used anywhere you need.
BENEFITS
Portable mode on a USB drive.
Drag and drop.
Stream instantly.
Convert files, play HD videos.
Folx
Requirements: OS X 10.9+ ,
35.92MB
free space
Version
5.21.13951
(
5 Aug, 2020
)
Release notes
Category:
UtilitiesApplication