Storing your data on a cloud service is nowadays a norm. Moreover, most of us use not one but multiple services, and this is where the complications start. Accessing your online data is not as easy as it might seem: web-interface is not always reliable, while client apps have their own disadvantages – they sync data on a local hard drive and a cloud, so you are basically forced to duplicate all your files and folders wasting precious storage space on a local drive. Besides, if you are using multiple cloud services, installing a few client apps might affect the performance of your system, no matter how powerful it is.
Third-party solutions to mount cloud drive
This is where third party solutions that enable managing cloud storage without local copy come handy. Here we will have a closer look at two such applications – ExpanDrive and an alternative to ExpanDrive called CloudMounter.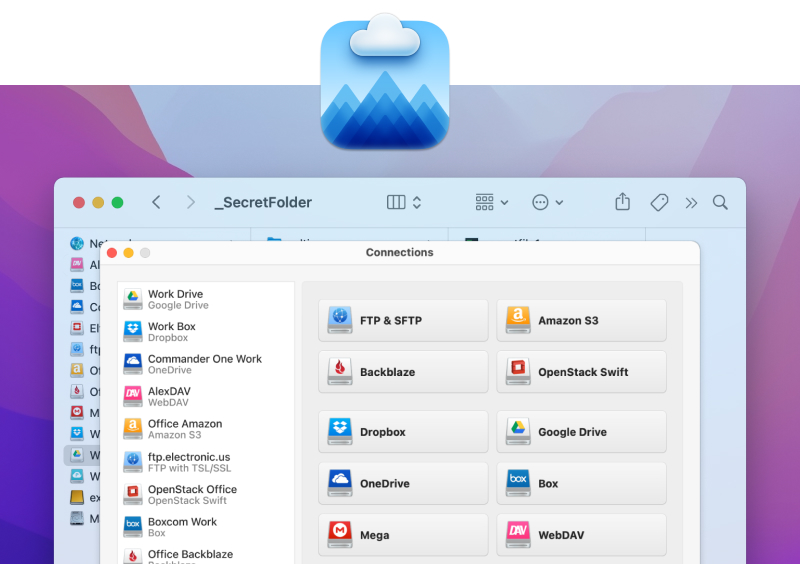 Let us start with CloudMounter. The app enables you to mount cloud storage on your computer thus enabling you to access and manage data stored there as if it were on a local hard drive. The list of mountable cloud storage services include Dropbox, Google Drive, Amazon S3 and Microsoft OneDrive.
The app's main window looks like a connections manager, where each service is assigned a specific button. To connect to a service, click a corresponding button, enter your login credentials and – voila! – now you can easily view and manage files stored on the cloud. Copy, move and delete files and folders in a matter of seconds. The files get copied on your hard drive only when you choose to open them in the cloud. There is no limit to the number of online accounts you can connect to, so your cloud local storage space becomes literally unlimited.
Using CloudMounter is very safe – you are logging into the services through their native APIs.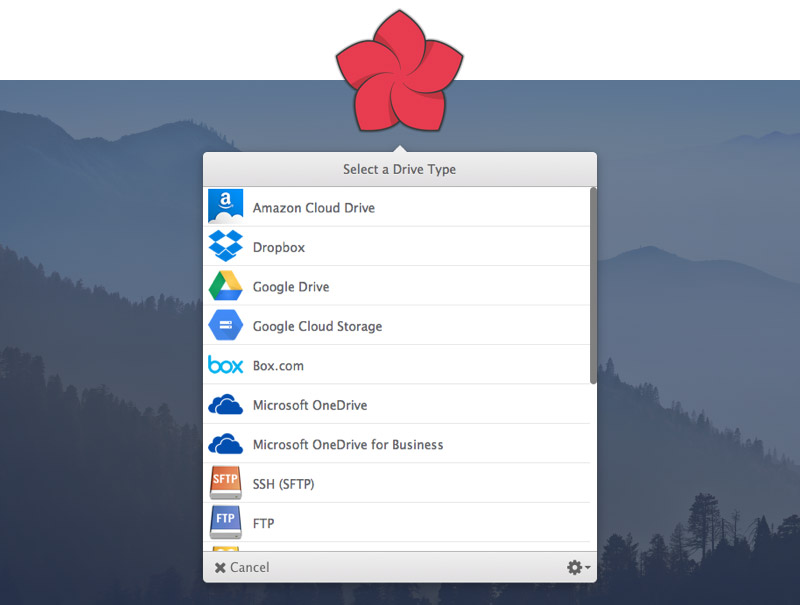 ExpanDrive's functionality is similar to that of CloudMounter. It allows managing files in a quick and easy way, does all the transfers in the background and can resume them if they were interrupted.
It supports the same set of cloud services plus their latest release brought in support to Amazon Cloud Drive. CloudMounter is yet to add it to one of their future releases. This ExpanDrive alternative app has already added an encryption feature to increase the security of your online data.
CloudMounter
Requirements: macOS 10.12 , 14.27MB free space
Version
3.11.698
(
16 Dec, 2021
)
Release notes
Category:
System Utilities