What to choose: OneDrive or OneDrive for Business for Mac? What is the difference between them? Is OneDrive for Business Mac client enough to work with both cloud storages? Or should you have both Mac OneDrive for Business client and a simple Mac OneDrive one?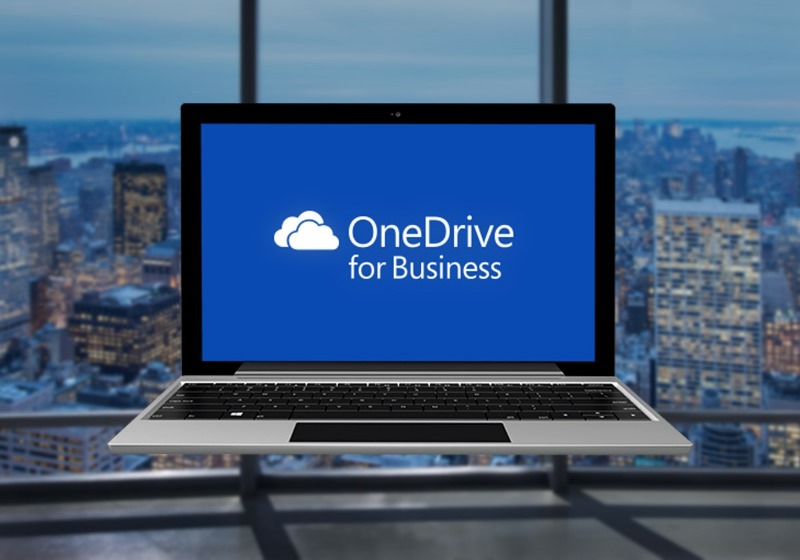 As we all know that with the development of modern technologies, new services come to life, which facilitate the work and provide opportunities that were inaccessible earlier. And one of such services is Microsoft OneDrive for Business cloud storage. In fact, this service is a kind of "online flash drive". Just think that you do not have to run everywhere with a removable drive so that important files are at hand. It is enough to have a device with Internet access and a stable network connection. The rest will be performed by the storage in the cloud. Surely, you may ask yourself a question: what is the point of the cloud storage? Here are the advantages and disadvantages. The advantages include:
access to files anywhere from any device;
storage reliability – files will not be lost anywhere;
backup – if necessary, recover deleted photos and documents.
Of the minuses it is worth to consider:
doubtful confidentiality, because software developers have access to documents stored in the cloud;
dependence on the Internet connection, because without the access to the network documents will not load into the cloud.
What is the most efficient OneDrive for Business for Mac
And if you have a service, then you definitely have OneDrive for Business desktop app and what does the best Mac OneDrive for Business client look like? However, before talking about the most efficient OneDrive for Business Mac app, let's try to figure about the difference between OneDrive and OneDrive for Business, as some users may need OneDrive, others – OneDrive for Business. Although the answer seems to be obvious.
Brief information about OneDrive cloud storage
For individuals, the free OneDrive for Mac service package is just what you need. OneDrive as well as OneDrive for Business sync Mac files and can literally save everything you need for your daily work in the cloud. For example, when you take a photo of your family, friends or a wonderful vacation, you can set up your phone so that it automatically uploads them to your OneDrive account. But it's not just about the photos. All your documents in Word, PowerPoint, and Excel, including PDF and music files, can be saved to your OneDrive, and it doesn't matter if they were created on your mobile device, or on a desktop computer. Any of these images, files and other documents can be opened anywhere and on any device if you have access to the Internet. They will also be synchronized and updated, as well as in OneDrive for Mac business account.
Brief information about OneDrive for Business
Instead of using your personal account to post your work materials, pay attention to your OneDrive for Mac business account owned by your own company or your employer's company. However, keep in mind that this option cannot be useful for any business. Free OneDrive can be quite enough if you have a small company. But if you need closer interaction and additional options, OneDrive for Business may suit you.
This is a great way to share work and personal content and to prevent your vacation pictures from being suddenly turned up by chance to your colleagues. Each document uploaded to OneDrive for Business becomes private by default, which means that no one else within the company can see it without your permission in the access settings.
These files can be stored in the cloud or on the servers of your organization. And if for any invited person the collaboration on projects and files is extremely simple, for those who do not have to do this is impossible, thanks to external administrative access control.
Commander One – the best Mac OneDrive for Business client
Of course, there are a lot of OneDrive Business Mac client apps on the market and which one to choose is absolutely up to you, depending on your personal needs. However, we want to present you one of the best apps for OneDrive for Business Mac users would love from the very first sight.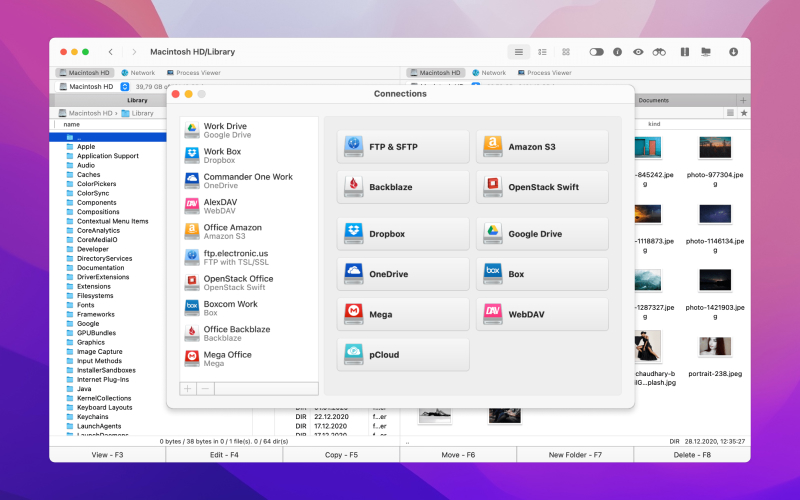 Commander One, presented by Electronic Team is not only a great OneDrive for Business Mac client but also is an indispensable helper in managing your files on your Mac computer. The app is designed with a plain dual-panel interface that can dramatically facilitate the work with the data. It has a classical design, nevertheless, highly customizable. After mounting OneDrive for Business Mac users will see the whole content of the cloud storage and can perform all the file operations as if they work with the local drive: copy, delete, move, edit, etc. All these are possible and even more, all the file operations can be performed in the background and you can add tasks to queues while doing other things. Besides that, Commander One also provides support to other storage services such as Google Drive, Dropbox, Amazon S3, as well as WebDAV, FTP/ FTPS/ SFTP servers.
Among the rest of the features of this OneDrive for Business desktop app it is worth noting the ability to show hidden files (Mac users are familiar with the fact that it is not so easy to do it manually), convenient navigation (you can use the history, add addresses to the favorites both on local and remote drives), wide support of hotkeys, built-in zip archiver, quick view of text files and images, root-access, process manager, the ability to connect Android, iOS, MTP devices, and many more. The most important is that if you do not need any of the extensions, you can simply turn them off in the Commander One settings.
As you see, all complicated things can be easy, you just need to have a great helper, so download OneDrive for Business Mac client and enjoy the seamless work with all your data.
CloudMounter
Requirements: macOS 10.12+ , 13.1Mb free space
Version
3.11.698
(
16 Dec, 2021
)
Release notes
Category:
System Utilities