MKV and MP4 are two of the most widely used file types. They've both versatile storage containers for a range of different media, and can often be used interchangeably. However, there are a few key differences between the two types. It's worthwhile for users to understand the main points when it comes to MKV vs MP4. This article is going to look at what the two types are used for, and the ideal MKV player for Mac.
What Is MKV?
MKV refers to files that make use of the Matroska multimedia container format. The format was created in 2002 and, as an open-source format, has now become widely used and adapted around the world. MKV is primarily used as storage for video. Unlike other file types, MKV has been specifically designed to store small amounts of video. As a result, it's mainly used to embed short videos on websites.
However, it's also the default storage format for Blu-ray, providing high-quality video. MKV has also found widespread use in the online anime community. It's a commonly used format for saving anime videos, and as a result, is widely shared on online streaming and torrenting sites. Regarding MKV vs MP4 size, MKV is usually slightly larger.
Pros
High video quality
Nearly all video and audio encoding formats are supported
Cons
Not supported on all media players
Not supported on all mobile devices
What Is MP4?
MP4 was developed in 2001 and is primarily used as a video storage container. MP4 is one of the most commonly used video formats today and is supported by a wide range of media players. A large part of the reason for its popularity is its use by iTunes. As the default file format for Apple's media players, and for the QuickTime player, it's the go-to file format for many users. MP4 can make use of a range of different codecs on a single file.
For instance, you can use one format for video, one for audio, and another for subtitles.  This versatility has also contributed to the popularity of MP4, and the average MP4 player for Mac can support the file.
Pros
Supported on most media players
Supported on most devices
Cons
Video quality is not as high as other file types
Slightly more limited selection of supported codecs
MP4 vs MKV: Full Comparison Between Format
What is MKV vs MP4? While there are some similarities between MKV and MP4, it's worthwhile learning the actual differences between these two file types, including MKV vs MP4 quality differences. They're both used primarily as video containers, but here are the main features that define each format:
Video quality

– regarding MP4 vs MKV quality, MKV  is generally the preferred format. MKV provides higher quality than MP4, which is why it's used for Blu-ray. However, there's not a massive difference between the two. Both provide 8K quality, which is pretty much the highest available.

File size

– in terms of MKV vs MP4 file size, MKV files generally use more advanced codecs than MP4, which means that the file sizes are often slightly larger. If you're looking for a format to store a lot of different files in, with limited storage space, MP4 is the better option. It's also the preferred option for files that are used to stream from online sources.

Video and audio codecs supported

– as we've already mentioned, MKV uses more advanced codecs than MP4. Both are capable of using H.265/HEVC in order to play video at 8K. However, MP4 does not support a number of less widely used codecs. MKV on the other hand can support pretty much all audio, video, and subtitle codecs.

Platform compatibility

– in terms of compatibility, MP4 is the better file type. MKV has limited compatibility on a number of different devices, which is why it is less widely used. MP4 is compatible with pretty much all devices, including phones, which is one of the reasons why it's such a common file type.
Best Way to Play MKV and MP4 on Mac
When it comes to playing MKV and MP4 on Mac, the best solution is a third party video player for Mac such as Elmedia Player. Elmedia is compatible with these file types, and a whole range of other ones. It's easy to use, with a simple interface that means it takes seconds to start playing your files.
Elmedia also offers a whole range of other features. It lets you fine-tune playback with a number of settings for both audio and video. It also features streaming capabilities that let you play your content directly from Apple TV and other similar devices. Plus, it's able to play files with zero need for conversion – it simply plays the content as it would any file type, reducing the time needed to enjoy your videos and audio.
How to Play MP4 or MKV File on Mac
Using Elmedia Player is simple. All you need to do is follow these steps to start playing MP4 and MKV on Mac:
1. First of all, download the Elmedia Player from the homepage. Make sure that you download from the official site to avoid the risk of malware.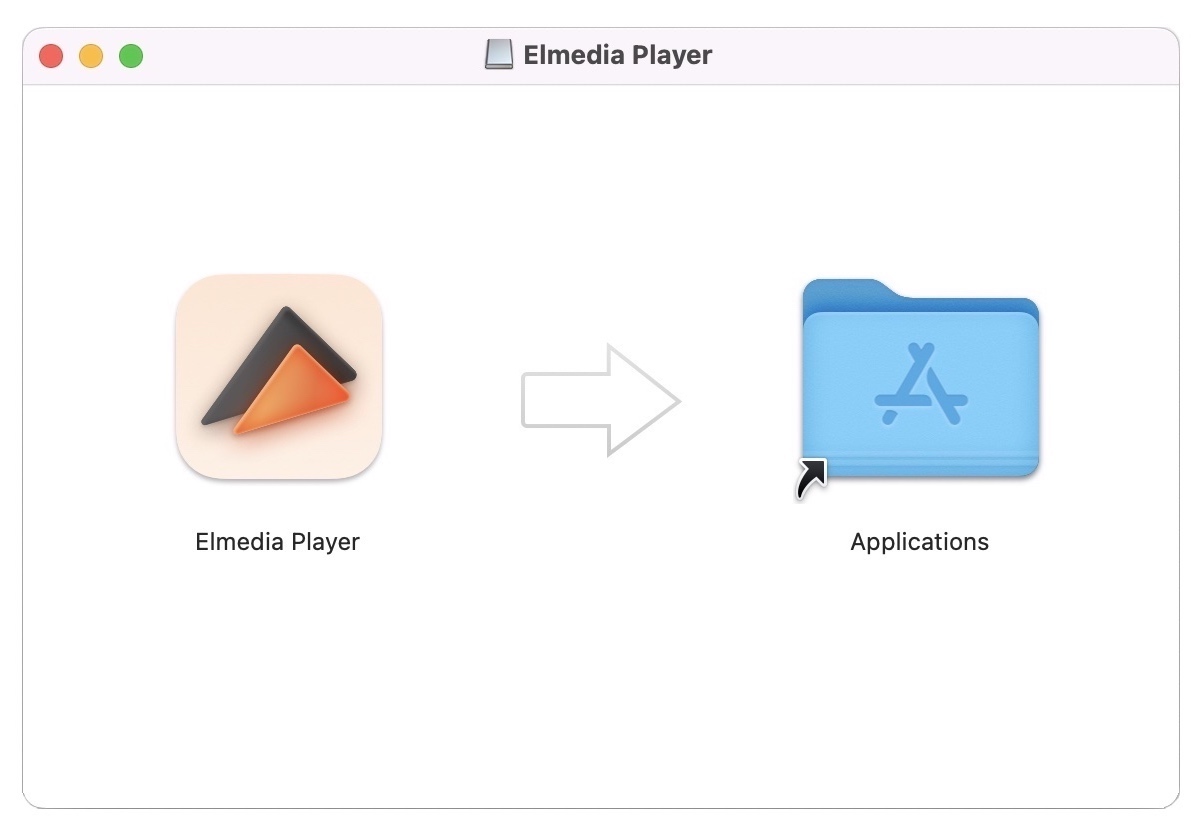 2. Next, open the player from your desktop.
3. There are a few different ways for you to play your content. You can search for files directly through the app. You can also drag and drop your files directly onto the app to play them. And you can click on a file and select Elmedia as your preferred player choice.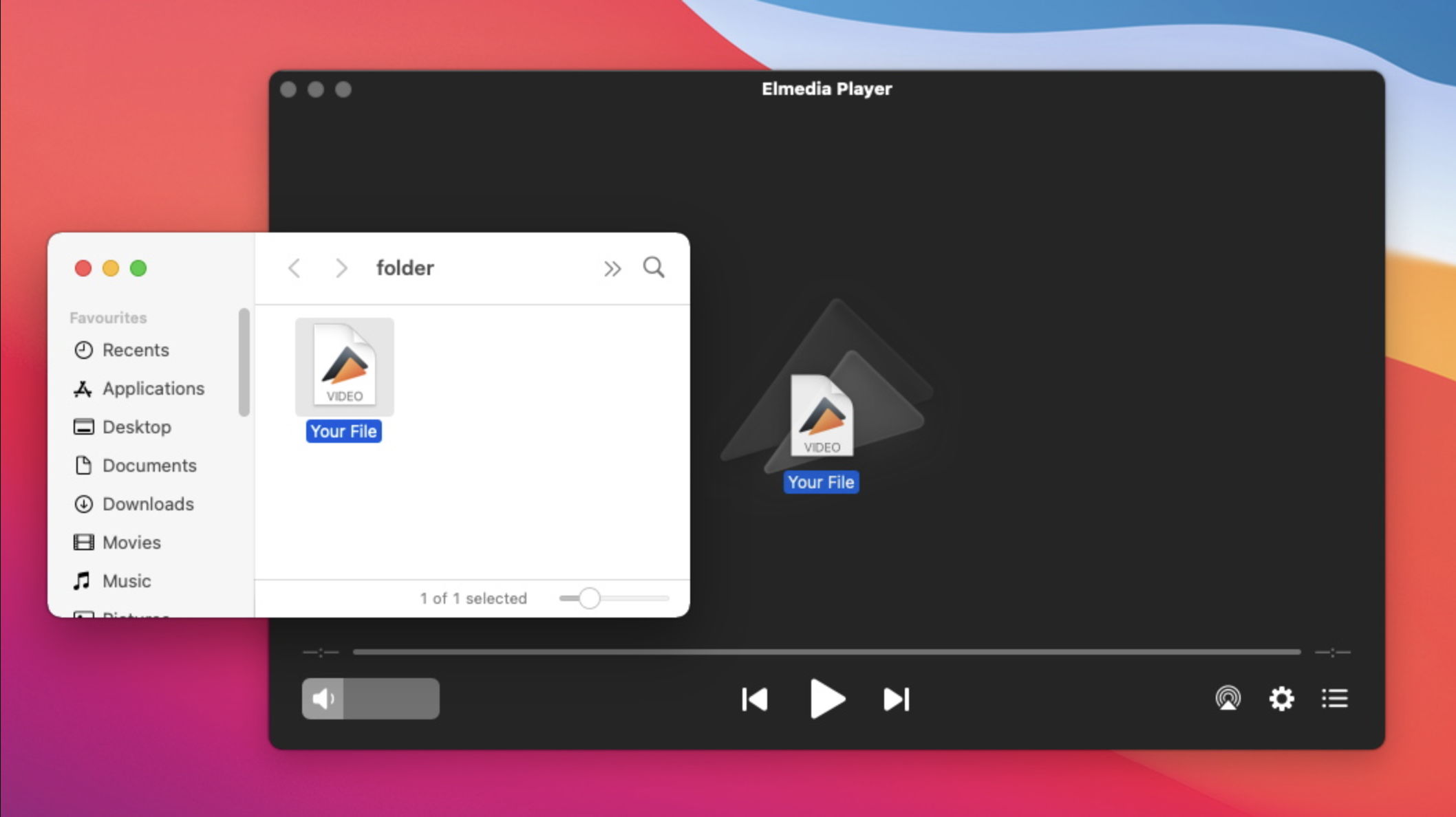 4. Now, all you need to do is sit back and enjoy your videos.
Video tutorial on how to open any video file on Mac
Converting Between MKV and MP4
Elmedia is the ideal tool for playing MKV and MP4 because it doesn't require any conversion – it simply plays the files exactly as they are. However, it's possible to convert files from MKV and MP4. A number of apps are available that let you carry out this task, meaning that you can change the file to a format that is supported by your current player. It's somewhat time-consuming, and not ideal. However, the following are some of the options you can use for this task:
Another option is to use one of the free browser converters that are now available. To be honest, these are even more time-consuming than the apps above. Essentially, you need to go to the page, drag your file or folder into your browser, and upload all of your files. Then, you need to choose what format you want to convert to. Once this is done, you then have to download these files to your library, from where you can play them. The following are some of the most popular browser-based file conversion options:
Conclusion
This article has covered everything you need to know about MKV format vs MP4, and how to play them easily. Further information for readers using the Plex TV can be found on the Reddit MKV vs MP4 Plex forums.
As we've already mentioned, a player like Elmedia is the best option for most users. By bypassing the need for conversion and download, you're able to save both time and storage space. Plus, Elmedia has a load of other great features to offer. It's not only great for these file types, but also for a huge range of other file formats. And thanks to its selection of great playback and file management features, it's perfect for just about any user. We highly recommend trying it out for both MKV and MP4.
Frequently Asked Questions
Generally yes. While there's not a great deal of difference between the two types when comparing MP4 vs MKV file size, if you were to store the same video on each format MKV would come out slightly larger. This is due to the greater range of codecs used when storing video in MKV format.
MKV to MP4 does not lose any quality. Since both formats are capable of playing at 8K, the highest quality, you can move video from one storage container to the other without any loss of quality. This differs from MKV vs AVI, where AVI actually has some additional limitations.
When comparing MKV file vs MP4, MKV is not actually smaller than MP4. MKV uses more advanced and numerous codecs, so files generally come out slightly larger than MP4.