What is FTP?
Those who build and maintain websites need no or little explanation of what FTP is – most probably they've been using the protocol ever since. However others can avail of advantages offered by FTP tools too, read on to know more.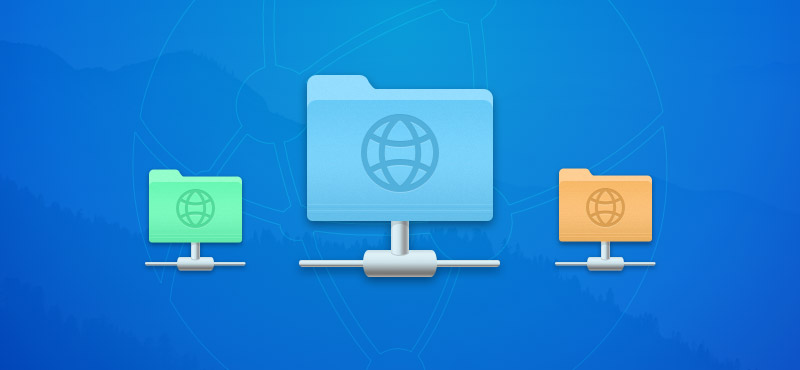 The File Transfer Protocol, as its name suggests, is meant for exchanging files over network. Web-site developers usually use it for sending large data to the servers that host their websites. Having an FTP server is common in universities so their students can download course materials and upload their assignments. An FTP file server in a company serves as a secure storage place for employees' documents and data. For lay users an FTP utility is a great way to exchange massive files that cannot be attached to emails, share music and videos and browse a software archive.
FTP application is based on a client-server architecture: there is a computer that shares resources with others, it is called server, while those who request the contents of a server are clients. FTP tool requires two separate channels – for commands and data. To protect data being transferred the protocol typically asks users to identify themselves – they need to enter their login credentials in FTP program order to access data. However the protocol might allow anonymous users to connect, if configured in that way.
This is how it works – first, a client establishes a connection to the server. Then it either lets the server know on which port it is listening for incoming connections (active mode) or requests the server for its IP address and port number and then connects to it (passive mode). The latter works better for clients behind firewalls.
Four data representations used by FTP are ASCII, Image, EBCDIC and Local. Text files would have a different format control and record structure options. The protocol supports three modes of data transfer – Stream, Block and Compressed.
FTP protocols
There are different variations of FTP protocols. FTP secured with SSL/TLS encryption is called FTPS. SSH File Transfer Protocol (SFTP) uses the Secure Shell Protocol to transfer files and it does not work with simple FTP software. Trivial FTP (TFTP) is simple to implement, and the functionality it offers is rather basic. Simple File Transfer Protocol is a little more complex than TFTP but inferior to FTP in terms of security.
To use the protocol on your Mac you need a Mac FTP client installed on your machine. FTP software looks like file management application that allow FTP upload and download between computers. Nowadays the software market offers a lot of FTP software Mac owners could make use of, the solutions widely vary in terms of their ease-of-use and efficiency. To simplify things for you, here is a list of top options we'd go for if we were to search for an FTP client.
Top FTP Clients

Check what FTP Mac OS solutions works best for you and go ahead – FTP will certainly make it easier for you to work with large amounts of data.
CloudMounter
Requirements: OS X 10.10+ , 13.1Mb free space
Version
3.4.546
(
9th Sep, 2018
)
Release notes
Category:
System Utilities