Play MTS on Mac Directly
MTS Player Mac: Enjoy HD Videos with Elmedia Universal Video Player
What is MTS?
MTS is an extension for AVCHD format for HD video. A lot of popular HD camcorders, like Canon VIXIA HF200, Canon VIXIA HFS100, Canon FS200, Canon VIXIA HG21, Panasonic HDC-HS300, Panasonic HDC-HS20, Sony DCR-SR47, Sony HDR-CX100, JVC GZ-HD40, JVC GZ-HD10 record videos in MTS/M2TS format. And as much as HD camcorders are amazing tools to capture every beautiful moment and lovely scenery they can be troublesome sometimes.
Opening MTS or M2TS files on Mac can be tricky. For example you can't play MTS on Mac from camcorder connected via USB as an external storage device, or from Mac internal disk drive, or from removable media. The simple reason for that is Apple not supporting MTS files playback.
So for those wondering how to open MTS file on Mac there are extra media player extensions or you can try to convert MTS to MOV. But it is hard and not a trivial task to find a reliable app that will really work. And a lot of times even when you can actually open MTS files they won't play smoothly.
When searching for a reliable MTS player for Mac your obvious choice will be Elmedia Player. It is a perfect MTS player Mac app that can play HD movies and shows or recorded files with an outstanding quality. Also this MTS video player Mac app doesn't need any additional MTS codecs to deliver you the expected quality.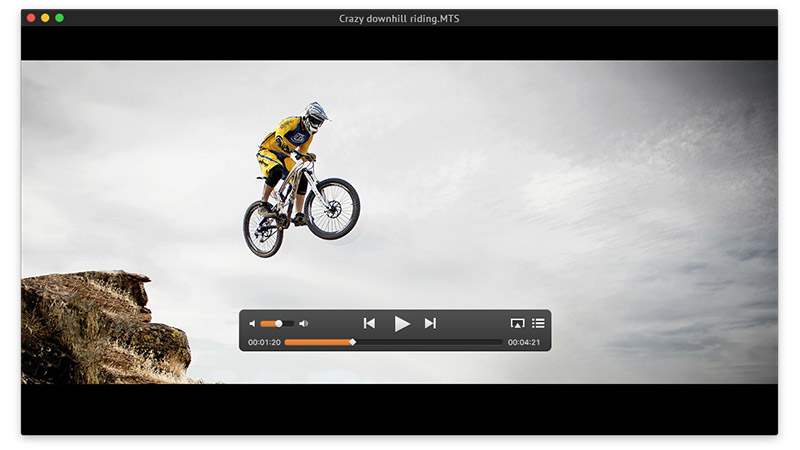 MTS Player for Mac
Try Elmedia Player website version for free
How to use MTS viewer Mac?
1. Buy and open the player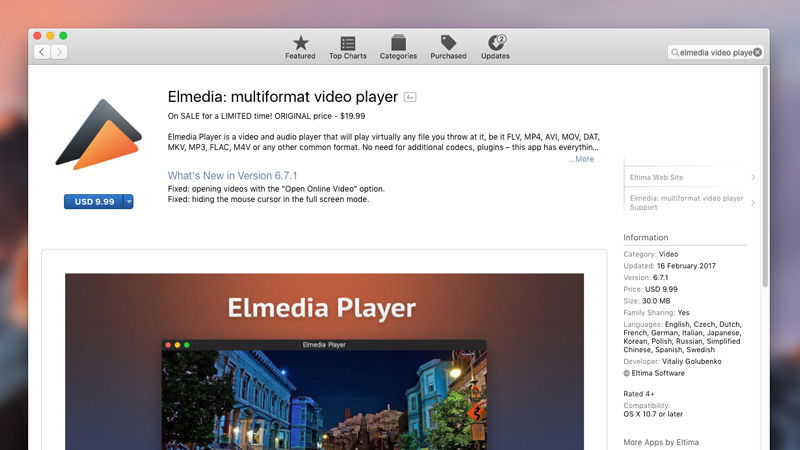 Open the Mac App Store and buy Elmedia Universal Video Player there with your Apple ID. Obviously you need to have a valid payment method associated with your account. Click the price (Buy) under the player image. After the order was confirmed, the download will start and then you can open the player.
2. Play your video
Add MTS files to Elmedia Player. Choose your favorite way of adding files to Elmedia:
Drag and drop MTS files on the player window or onto its Dock icon.
Use "File" menu and then "Open...".
Open Finder and right-click MTS file to use "Open With" option. Choose Elmedia Player when suggested.
3. Enjoy your MTS and other videos
The best part about Elmedia Player is the number of file types it supports. Throw any videos you have in it and we bet it can play them!
Elmedia Player
Requirements: OS X 10.7+ ,
36.64MB
free space
Version
6.9(1118)
(
11th Nov, 2017
)
Release notes
Category:
Video