CloudMounter and CloudCommander
Storing data on a cloud provides plenty of advantages – your files and folders are always in sync across all your devices and they are accessible to you at all times from anywhere. Besides, you do not have to worry about your data being lost or corrupted – you have a backup to fall on. The number of cloud storage services offered on the market can be overwhelming – subscription plans differ in terms of pricing, security and privacy. Besides, there is an issue of interoperability – big players such as Apple, Google and Microsoft would like us to stay within their ecosystems, so we have to use clouds compatible with their apps. Choosing 'the one and only' cloud storage service does not seem to be an easy task, that is why most of us end up using multiple services.

Now, if you subscribe to several clouds, do you have to download a separate client application for each of them? Fortunately, not, provided you have a decent multiple cloud storage manager. More and more third parties offer software tools that make it easy to access and manage content stored on multiple cloud services. Here we will compare two of such applications – CloudMounter and CloudCommander.
Both of them enable you to mount Amazon Cloud Drive, mount Dropbox and other apps on your computer so you can manage their content as if it were stored on your local or hardware drive.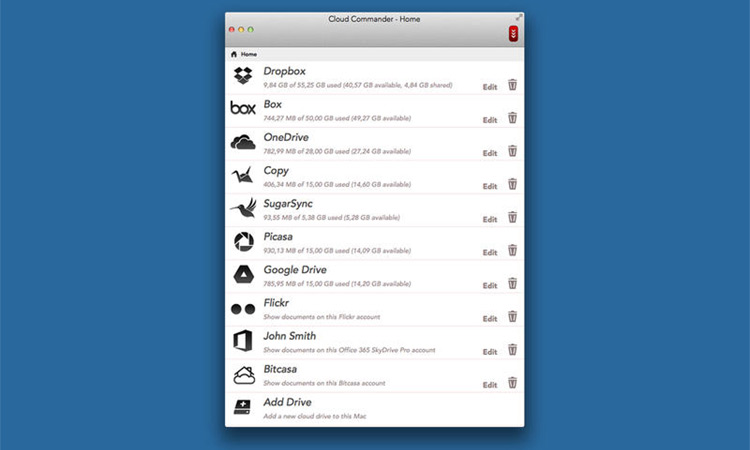 CloudCommander is a compact app that supports a large number of services – from commonly used Dropbox, OneDrive and GoogleDrive to more exotic Copy to SugarSync, Bitcasa, Flickr and Picasa. It also can mount WebDAV and connect to remote servers via FTP/ SFTP/ FTPS. Connect to a service using your login credentials and you will see thumbnails of files stored in the cloud, they do not need to be downloaded on your PC unless you double-click to open them. You thus get to free up space on your hard drive. You can drag-and-drop files and folder to/from the service and set up your own preferences. The application offers all the basic functionality typical to such tools. You have to bring up the app's window separately to access your online data or work in a web-browser.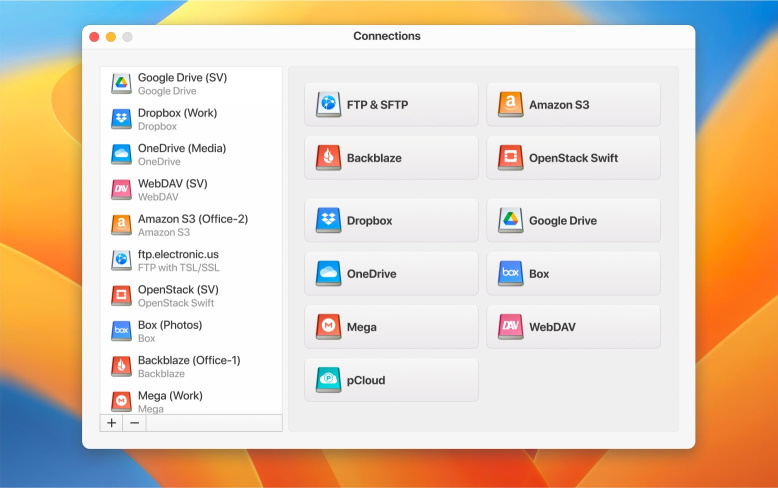 CloudMounter is a desktop application and it is compatible with all major services – you can map Google Drive as network drive, Dropbox as network drive, connect to Amazon S3 and Microsoft OneDrive. The application moves, copies, deletes your online files as if they were on traditional hard drives. Just like CloudCommander the app does not move files to your hard drive unless you open them from the cloud. The app is available in multiple languages.
How to protect my files in cloud storage?
CloudMounter stands out in comparison with other such apps when it comes to security. You are logging into services through their native APIs. The developer added an encryption feature in the latest release of CloudMounter thus increasing the level of security further.
The apps that enable mount cloud drive provide you with the best cloud manage techniques and make it easy to juggle your data between multiple services.
CloudMounter
Requirements: macOS 10.14+ , 14.27MB free space
Version
4.3(1007)
(
30 Oct, 2023
)
Release notes
Category:
Utilities