How to view running processes on Mac ​via Activity Monitor on Mac
Activity Monitor is a useful app if you want to know "what is running on my Mac" as well as check the amount of memory drawn from your computer. It can be found in the Utilities directory in the Applications folder or revealed by pressing Command + Spacebar and typing in Activity Monitor. This Mac process manager has different tabs allowing monitoring CPU, Memory, Energy, Disk, and Network usage. To view detailed info, select any background apps or processes and click the "i" icon at the top left of the Activity Monitor. In order to close the program, click the "X" icon at the top left of the Activity Monitor.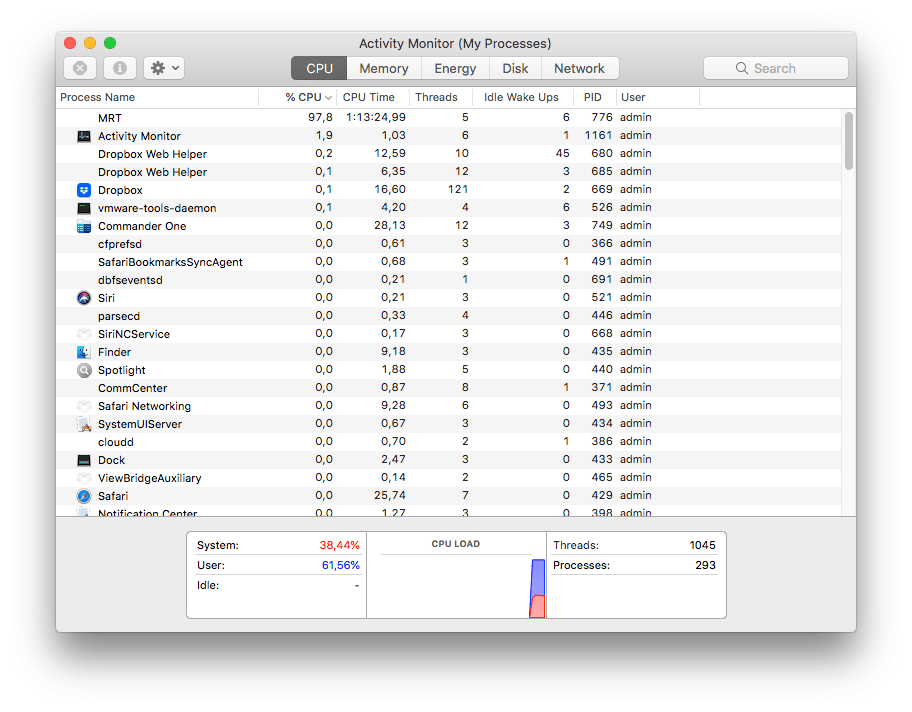 How to check processes on Mac via Terminal
For a more advanced Mac process list you would need to use the Terminal. To reveal the Terminal press Command + Spacebar and type in Terminal. To view more detailed info about processes running on Mac and background apps, execute the command "top" or "ps".
top
The top command will show you a list of all Mac running processes and various statistics for each process.
ps
By default, the ps command will only show processes on Mac of the current user, so it's not very convenient to use it just like that. But if you add a flag or two, you can see all the processes. In particular, aux is a good combination of flags - ps aux.