Sync Calendar events between Mac and Android
Even though an Apple computer is not a perfect match to Android phone or tablet, you can still sync your events quite easily thanks to SyncMate's exceptional possibilities. Oh, and did we mention this is FREE? SyncMate will help you stay organized and never miss an event by syncing all calendar entries big or small between your Android devices and Mac.
Some insight on SyncMate
SyncMate is a versatile solution allowing you to sync data on your Mac computer with Android phones and tablets. Free SyncMate syncs contacts and calendars between Mac and Android. When you upgrade to Expert you can sync videos, music, images, folders, reminders, bookmarks and more. You can read, create, delete text messages directly on Mac.
Sync Android calendar with Mac
Just several steps to sync Android calendar with iCal on Mac:
Install SyncMate on your Mac. Open the app and in the main window click 'Add New' link on the left.
Choose Android device.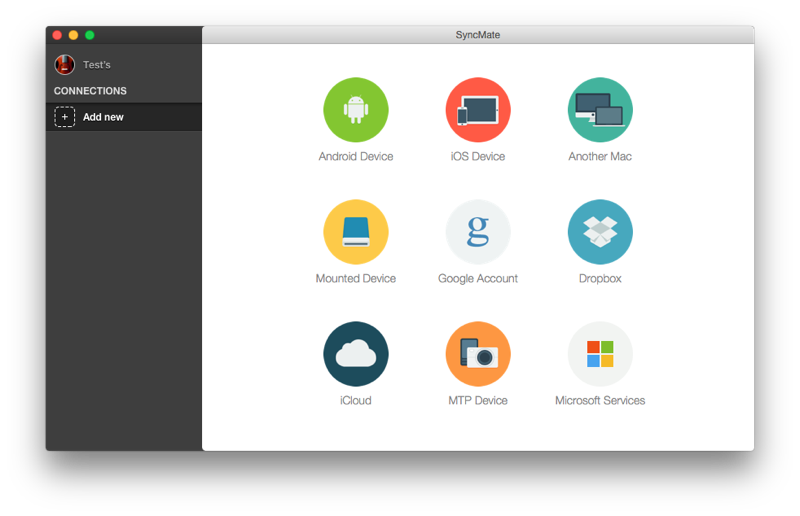 Select how you will connect the device: through USB, Wi-Fi or Bluetooth.
Click "+" button in the top panel and select "Calendar" from the list of plugins; adjust the sync parameters.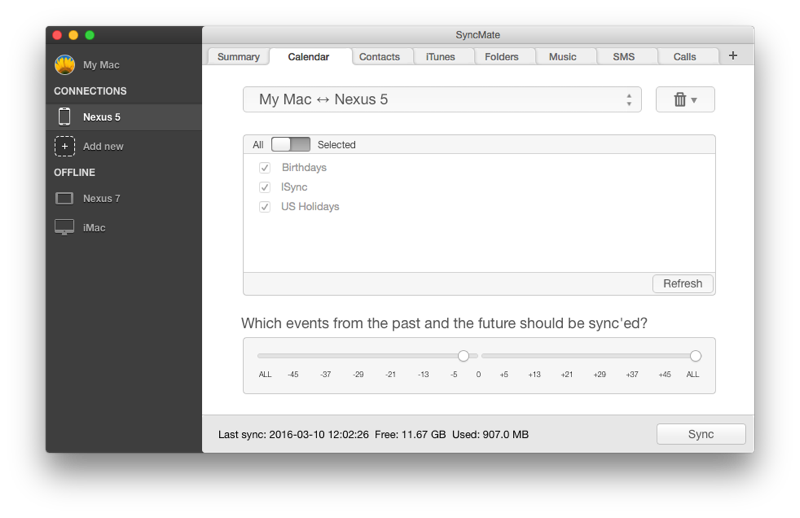 Now click 'Sync' to get everything up-to-date.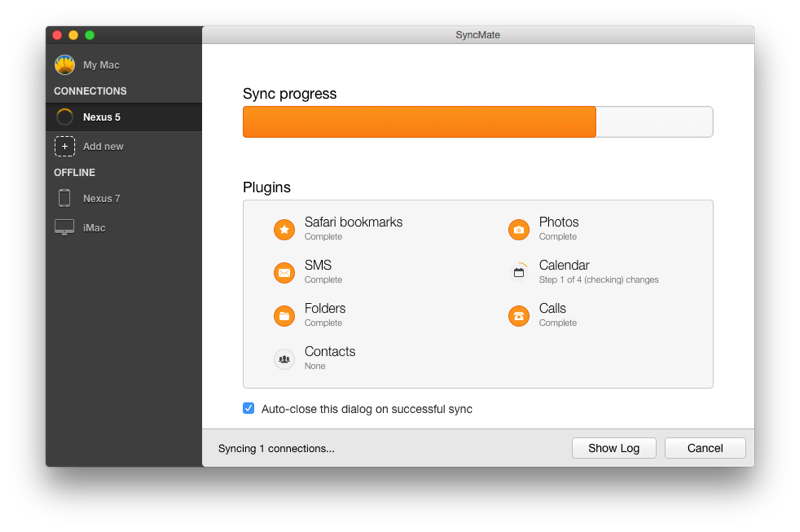 Summary
SyncMate will sync your Mac with Android and iOS devices, other Mac machines, online storages (iCloud, Dropbox, Google), mounted or MTP devices, Outlook & Microsoft Office accounts.
SyncMate can sync automatically. You'll just need to set everything up once, and then don't even look in there - everything will be updated according to your preferences.
Find out more details on SyncMate features here.
Compatibility
SyncMate requires OS X 10.13 and is compatible with Android 4.0-12.X devices and iOS 5.x-13.x devices.
More How To's
SyncMate Expert
macOS 10.13+ ,
57.16MB
size
Version
8.6.514
(
25 Oct, 2022
)
Release notes
Category:
Utilities