Learn about SyncMate - Xiaomi software alternative:
How to Use SyncMate as Xiaomi software for USB Connection
Learn how to backup Xiaomi MI contacts quickly and easily to your Mac with SyncMate. Are you worried about losing your contacts because of an unforeseen hardware or software malfunction on your mobile device? Leave those fears behind, because SyncMate protects your vital data with automatic backups.
Follow the steps below to start backing up your device with SyncMate today:
Open SyncMate's Main Menu.
On the left-hand toolbar, click "Add New".
Click the "+" button (located in the top panel), and open the "Contacts" tab.
Select your preferred parameters regarding how you'd like SyncMate to organize your contacts.
After that, click "Sync" and your contacts will update on both your mobile device and Mac computer.
From now on, whenever you open SyncMate while your Xiaomi mobile device is plugged in, SyncMate updates both devices automatically.
Sync photos from Xiaomi to Mac easily
Have precious memories that you want to protect? SyncMate is the ideal choice for Xiaomi Mac OS photo backup. Mobile devices capture our most important moments, and the thought of losing them is horrifying… but SyncMate makes it easy to automatically backup and protect your precious memories.
To access SyncMate's photo-syncing option, download our Expert Version here. From there, follow the steps below:
Navigate to the left-hand menu, find "Connections", and choose "Add New".
Ensure your Xiaomi device is connected to your Mac via USB, and select "Android Device" (located in the middle of the main page).
Click "+" and choose "Photos" from the plugin list.
Click "Add New Pair" in the bottom-right window, and select your device.
SyncMate will prompt you to choose the photo folders you'd like to backup.
Choose as many as you like, hit "Sync", and you're done.
Sync Xiaomi music with Mac
Wish you could listen to your awesome Mac MI music library on the go? SyncMate helps with that, too. SyncMate is the perfect solution for anyone interested in transfer music files to a Xiaomi mobile phone.
Please upgrade to SyncMate's "Expert Edition", and follow the steps below (fyi: it's as easy as syncing photos!)
Navigate to the left-hand menu, find "Connections".
Choose the "Add New" option.
Ensure your Xiaomi device is connected to your Mac via USB, and select "Android Device" (located in the middle of the main page).
In the top menu, click "+" and select "Music" from the pop-up options.
Specify your syncing parameters by choosing which music folders you'd like added (or not added), as well as sound quality preferences.
Please note: synchronization times will vary pending on the number of files you've chosen to transfer.
Extra features of Xiaomi Mac sync app
Sync without Xiaomi driver Mac
SyncMate is your go-to personal assistant for all things synchronization. Our Xiaomi for Mac software is the perfect personal assistance because it's available 24/7- no matter what syncing task you can throw at it! We know that once you try SyncMate, it'll be your favorite tool to transfer files from Xiaomi to Mac (and vice versa) forever.
Sync Xiaomi calendars
Maintaining events across multiple device calendars, or constantly updating your address book is really annoying. But that's why we developed SyncMate as the Xiaomi software to add ease and efficiency to your mobile data management. Add new events and contacts on your computer, and SyncMate updates and synchronizes the data on all of your connected devices!
Manage SMS on Mac
SyncMate is the ideal virtual assistant for more than just synchronization. Our Xiaomi Mac software even lets you communicate across the globe! SyncMate lets you easily compose, send, read and delete text messages with your Mac computer and a QWERTY keyboard. You can even export SMS into different formats!
Manage Xiaomi videos
You already know that SyncMate syncs and saves your photos and videos. But did you know it can even (prior to syncing) Convert Them?
Set resolutions
Convert video and photo files to multiple formats
Choose codec, bitrate, and even framerate
and all you need is our all-in-one Xiaomi OS software!
Need a simple file transfer? - Try MacDroid
Transfer Photos, Videos, Music, and manage entire Folders between your Mac
computer and your Android device connected via USB.

Beautifully designed, easy-to-use, and packing tons of awesome features, SyncMate will be your new favorite synchronization tool for Xiaomi Mac OS integration.
But don't take our word for it, try SyncMate today and experience the new world of simple mobile and desktop data synchronization!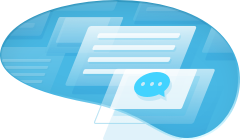 Related Articles
The frequently asked questions

#1 at Utilities
SyncMate Expert
Mac synchronization software
Get a download link for Desktop
Submit your email address to get link for quick download and get started!
Languages:
Deutsch, English, Français, 日本の, Русский, Español, Norwegian