There is a variety of them available and when you want to move up to something more flexible with a truly professional feeling you have to take lots of factors into consideration. Will it support all connections you need to work with? Which features does it offer?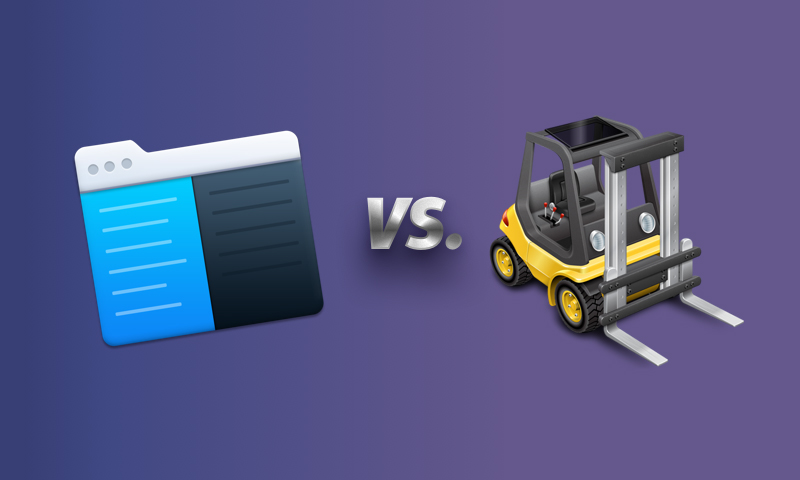 Commander One
Looking at two dual-panel file managers - Commander One and ForkLift
ForkLift embraces the Apple concept of bringing power to an easy-to-use, approachable interface, and also integrates multiple features in one app. Commander One is completely developed in Swift. It lets you manage a large number of files in a simple and efficient way. Commander One supports local and network drives and allows showing/hiding the hidden files.
Commander One offers lots of tools suitable for any level of its users. Create, delete, copy, move and rename folders and files in a couple of clicks; folders can be renamed while they are moved or copied. With its background file operations queue Commander One lets you keep tabs on the active processes and manage them. One can open multiple folder tabs, switch among three view modes, access local and remote drives, etc.
Personalization is the key to comfortable work with the app. Commander One lets you assign hotkeys to any file operation and offers various color themes. ForkLift doesn't offer themes.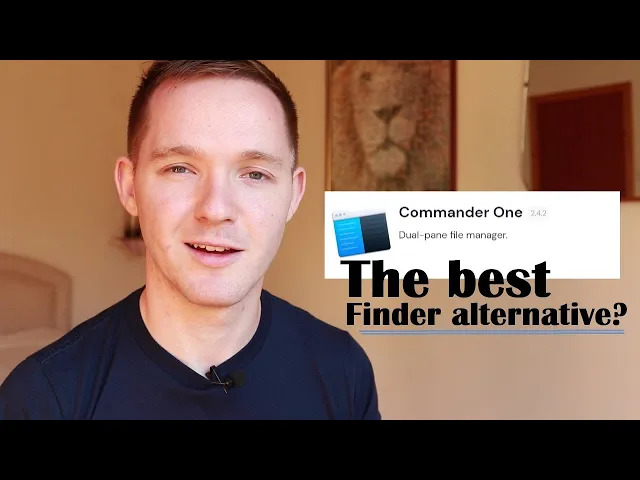 The wide range of connections supported by Commander One includes FTP, SFTP, FTPS, FTPES, Dropbox, Google Drive, Amazon S3, WebDAV protocol, Microsoft OneDrive, MTP, iOS. FXP Copy and SCP are planned for next releases. Out of these, ForkLift doesn't work with Dropbox, Google Drive, Microsoft OneDrive, MTP, iOS, SCP.
Commander One PRO features Process Viewer that lets you see all processes on your computer with the possibility to quit any of them. ForkLift doesn't have this option. Same situation with Terminal Emulator. File and folder comparison and folder synchronization is offered in ForkLift, while Commander One doesn't currently support these features. Both apps don't offer hex editor for now. Sorting in ForkLift is available by 12 parameters, while Commander One offers only 5 dimensions.
Both Commander One and ForkLift support ZIP, RAR, 7zip and TAR archives, both support RAR only for reading, however Commander One offers read/write mode for ZIP, 7zip, and TAR, ForkLift fully supports only ZIP. ForkLift doesn't let you open archives as regular folders.
Commander One is generally a free file manager for Mac OS X that for additional payment adds advanced features, whereas ForkLift is a paid app that offers a 15-day trial and then you'll need to make a decision and if you want it you'll need to buy a license to keep using it.
Frequently Asked Questions
Commander One
Requirements: macOS 10.13+ ,
51.85MB
size
Version
3.7(3831)
(
25 Sep, 2023
)
Release notes
Category:
Utilities