NEW
Yoo-hoo! Elmedia is now natively compatible with Apple M1-powered Macs!

Almost Like Magic for Your Files
Playing AVI on Mac with Advanced Features
Its advanced features make Elmedia Player one of the best AVI players on Mac. Same goes for any format - MP4, FLV, MOV... Why? It's simple - playlists and playback controls. These features look good on any player.
Save, Load and Edit Playlists
Elmedia Player provides easy-to-use functionality to save and load M3U playlists. You can combine both audio and video in a single list. Play it once, shuffle or repeat it - your choice. Keep track of your media library with playlists.
Complete Playback Control
There are many tools in Elmedia you can use to adjust your playback. Bookmarks, playback speed, hotkeys, adjustable timeskip, synchronization, among other things. They are easy to find and use. Achieve complete control over your player.
Simple Subtitle Management
AVI Player for Mac Featuring Subtitles Support
Open SRT, ASS and SMIL and play them alongside your videos - not to mention embedded and forced subtitles. Elmedia is the right player to choose for maximum subtitle compatibility, and it doesn't stop there. You can configure the subtitles to a large degree.
Change their looks

Move subtitles around, change their font and color. Choose the right look.

Search on the Internet

Access OpenSubtitles.org right from your player. Add new tracks in seconds.

Synchronize

Are your subtitles out of sync? Don't worry - just set a subtitle delay.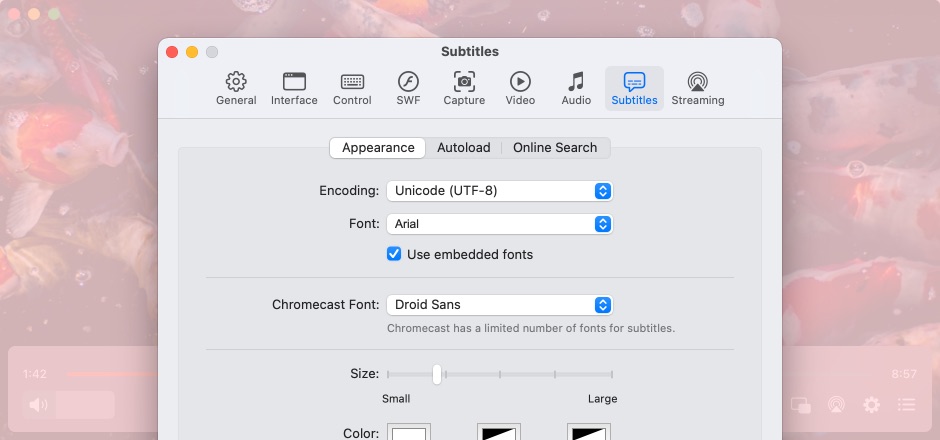 Streaming Like Breathing
Stream AVI to Smart TVs and Wi-Fi Devices
Why limit yourself to a single Mac? In Elmedia, it's easy to start a stream and play your videos on any compatible media player or Smart TV. Each of the following protocols is fully supported:
AirPlay and AirPlay 2
DLNA
Chromecast
Customized Video Playback
More Options with Elmedia Player
You can't go wrong with options. Elmedia Player offers everything you need to set up your video playback. More so than any free AVI player for Mac, Elmedia focuses on providing a personalized experience. Make it look, play and feel exactly the way you want it to.
Choose Your Display
If your system has multiple monitors attached, you can choose which one gets used in fullscreen mode. Needless to say, Elmedia fullscreen is completely native.
Video Tuner
There are many things you can tweak in the tuner - brightness, contrast, sharpness, etc. Useful for video correction and more. Set the right mood for your movies.

Audio Equalizer
There's no better way to configure your sound than an equalizer. It will allow you to get the right amounts of bass, vocals and whatever else. You can customize or use a preset.
External Audio Tracks
Some movies may provide alternative audio - for example, translations - as external audio tracks. You can easily open them and switch between any available tracks.
Automated Screenshots
If you need to make a movie preview, this is the tool for you. Create series of screenshots without having to skip and seek by hand - just put in the numbers and it's done.

Picture-in-Picture Mode
This mode is very useful if you're busy with something, but at the same time, don't want to lose track of the video. It will be minimized and pinned on top of your other windows.
1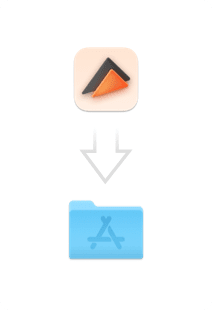 Get Elmedia Player.
Get
a .dmg installer from the site.
2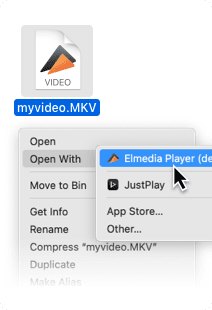 Find the AVI file.
Right-click and "Open with" in Finder or use the "File - Open" function in Elmedia.
3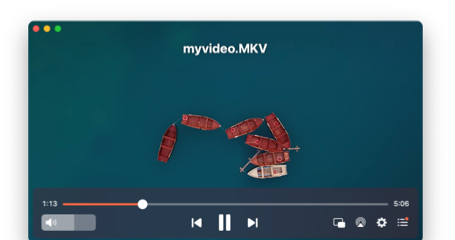 Enjoy!
What others say about Elmedia
Elmedia Player is easy to use and takes much of the guesswork out of playing back videos of just about any format you can imagine.


Elmedia Player for Mac is a comprehensive solution for playing all kinds of videos and other media files on your Mac without having to convert them.
Plays all my video files swimmingly. Downloading streaming videos is pleasant bonus of the PRO version.


It's a media player for Mac, which boasts a huge range of codecs. All of the features of this program are easily accessible through the app's streamlined interface.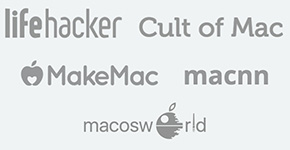 Even though it can open MP3, MP4 and M4V, you'll find that QuickTime doesn't support AVI. Still, there are some solutions you can use - for example, a third-party media player, such as Elmedia.
Elmedia Player PRO has proven to be the best AVI player for Mac. It's adaptable and doesn't need codec packs to work. It also allows you to download various AVI files and stream them to different screens, including Apple TV, Chromecast, Smart TV, DLNA, or AirPlay devices. This Mac AVI player also serves as the receiver when streaming from other devices. With Elmedia Player PRO, you will enjoy various playback settings, download subtitles, take screenshots and convert the video into different screenshots, and more.
QuickTime does not support AVI. To watch AVI on Mac, you need to convert the file into a compatible format that's playable on Mac. There are a few methods to go about doing this. You can either download a universal AVI Player for Mac, like Elmedia Player. With a Mac AVI player like this, you don't have to worry about converting or running into issues with AVI files. Or you can use a website like https://convert-video-online.com. Simply open the AVI file you want to convert, select your desired resolution and file format, such as MOV, and hit "Convert". In a matter of minutes, your file will save to your Mac as a compatible QuickTime file.

#1 at Video
Elmedia Player Free
4.8
rank based on
1531
+ users
Get a download link for Desktop
Submit your email address to get link for quick download and get started!
Languages:
Deutsch, English, Français, 日本の, Español, 中文