Apps that let you schedule downloads on Mac
Scheduling your downloads makes the downloading experience so much more relaxing and enjoyable. Such option gives you more control over time and traffic cost and can download your files at nighttime or when you are away from the computer. Some Internet providers offer better rates if you use the traffic at off-peak time, at night, etc. If you are using a download manager that doesn't offer scheduling downloads on Mac then you will be interested in other software solutions that are more advanced and let you schedule your downloads on Mac.
How to schedule Mac downloads
Scheduling downloads on Mac with Folx.
This brief tutorial will show you how to schedule downloads on Mac with the Folx app - a mighty Mac download manager.
1. Download Folx and install it on your Mac. Activate its PRO version with the activation code that can be purchased from its developers' website.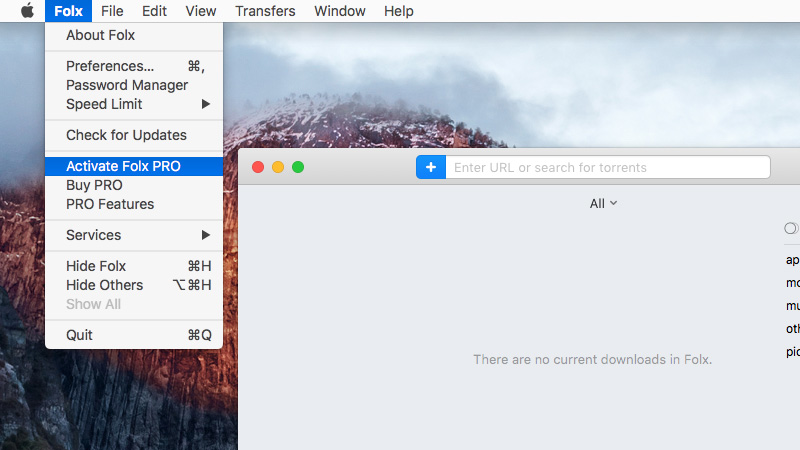 Folx activation
2. Schedule
In Folx Settings, open Schedule tab where you can choose days of the week, start and end time for your downloads.
Select the action that you want Folx to perform on download completion.
3. Add a download
Add a download task and change Start option for it from Immediately to Scheduled.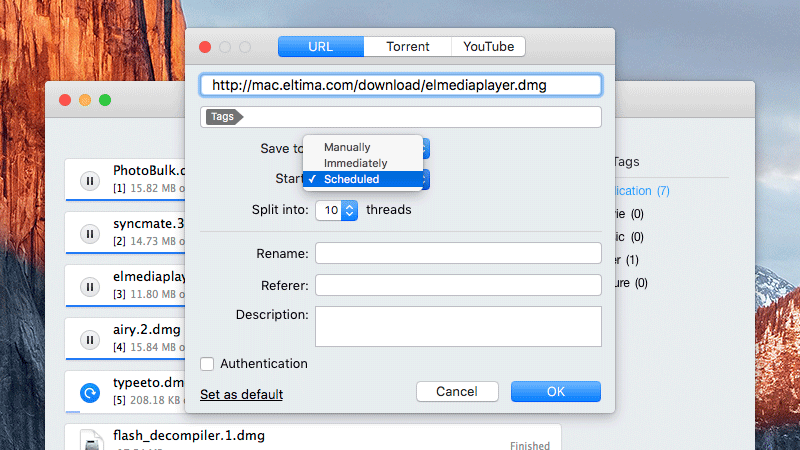 Adding a download task
4. This is it. Now your downloads will obey the schedule you set up for them.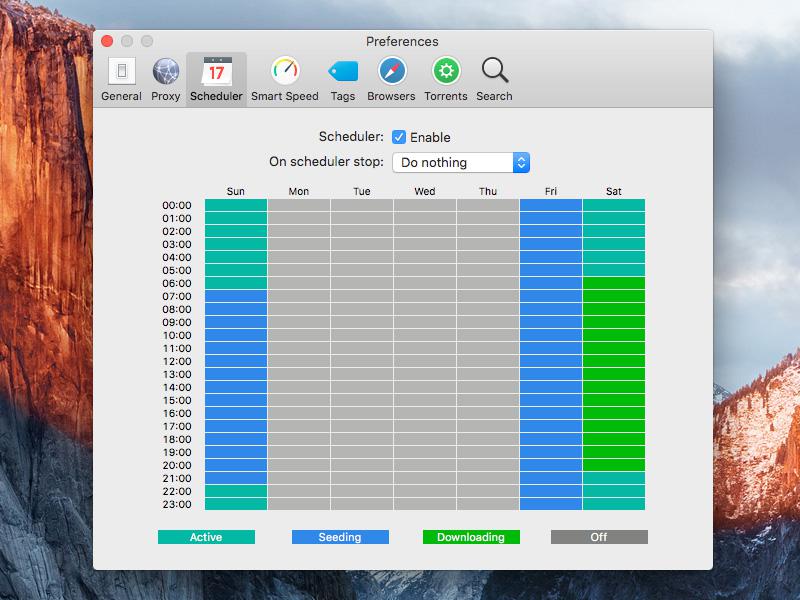 Folx scheduler
Actually, Folx is a very good torrent downloader too. And it is so easy to use!
Here are some of the top features of Folx at a glance:
Folx can automatically resume interrupted downloads.
You can split the downloads in 2 threads for faster downloading.
Downloads torrent files and works with magnet links.
You can tag downloads for better organization and easier search of the downloaded content
Folx can integrate with your browse.
When you upgrade to PRO:
You can schedule downloads.
You can search the web for torrents within Folx.
With 'Smart Speed' option you can allocate Internet traffic more evenly, which is especially helpful for slower connections.
Multi-threading helps make downloading faster (up to 20 threads).
Download YouTube videos.
The passwords for websites you are downloading from can be saved and auto filled.
Other apps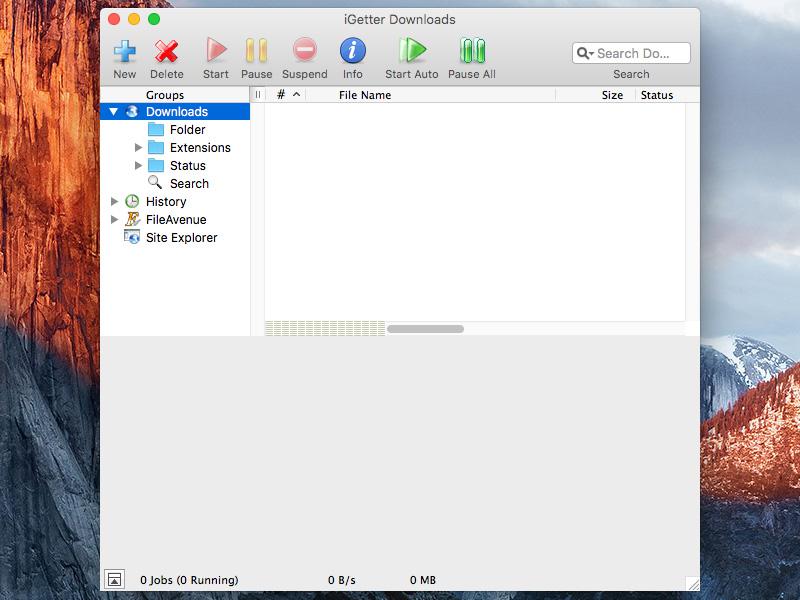 Igetter
Among other handy solutions to schedule downloads for Mac is iGetter. It is a download manager and accelerator that knows how to schedule downloads for Mac at low traffic periods (like 4am for example).
iGetter lets you set the automatic downloading and choose whether it should hang-up and/or shutdown your computer once the download was completed. Note that if you pause the download manually it will not be included in the automatic process. So make sure you have set the downloads in pending mode if you want iGetter to process them according to schedule.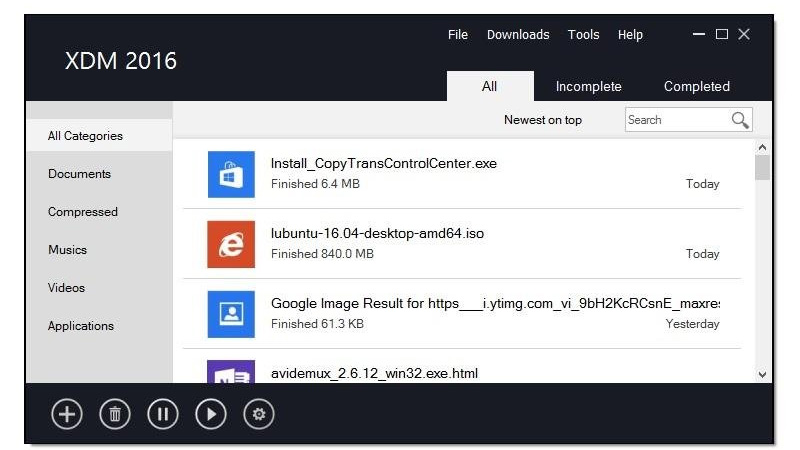 Xtreme Download Manager
Xtreme Download manager is another option for scheduling downloads on Mac. You can connect to Internet at a set time, download the files, disconnect or shut down your machine when the downloading is complete.
How do you like the download managers that can schedule Mac downloads? You can say what you think in comments or let us know of another reliable scheduling app.
Folx
Requirements: OS X 10.9+ ,
35.92MB
free space
Version
5.21.13951
(
5 Aug, 2020
)
Release notes
Category:
UtilitiesApplication