MPEG Player for Mac
What is MPEG/MPG
MPEG abbreviation stands for Moving Picture Experts Group. They specialize in the development of video and audio encoding standards. Their standards include such file formats as .mpg, .mpeg, .m1v, .mp2, .mp3, .mpa, .mpe, .mpv2, .m3u. The MPEG compression methods are considered asymmetric as the encoder is more complex than the decoder.
The MPEG standards don't provide a lot of information on the structure and operation of encoder. This gives space for competition among encoder developments, which results into better designs and a greater choice for users, because encoders of different cost and complexity can co-exist and a compliant decoder works with all of them.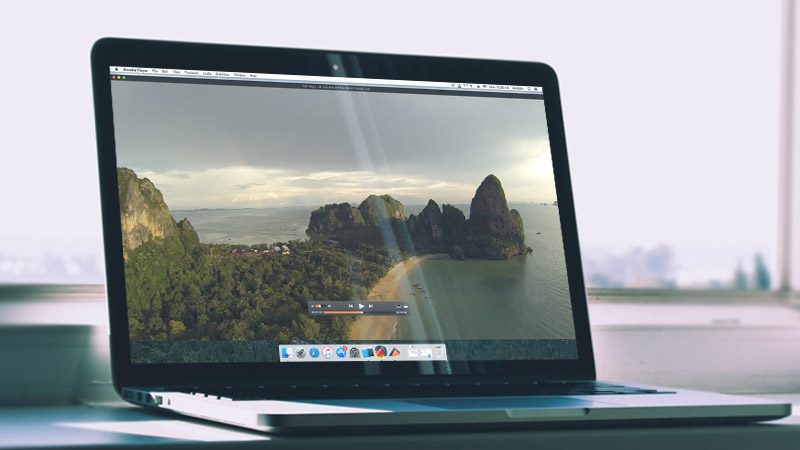 MPEG Player for Mac
How to play MPG on Mac with Elmedia Multiformat Player
1. Purchase and open the application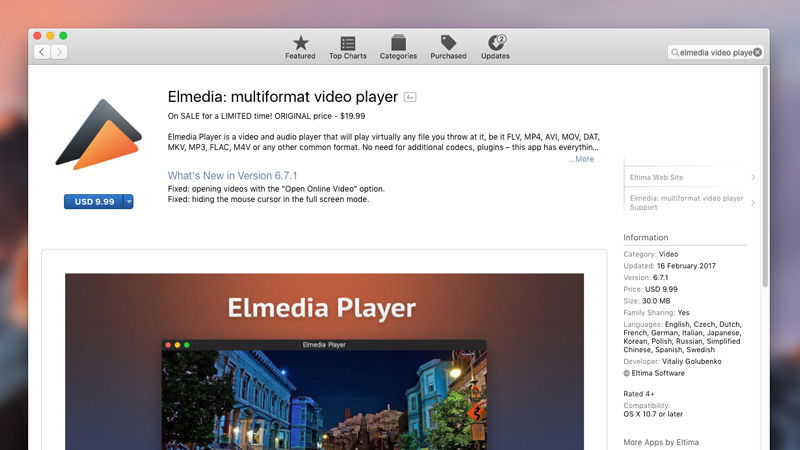 Login to your Mac App Store Account to buy Elmedia Multiformat Video Player. Remember that in order to be able to place orders you'll need a valid payment method connected to your Apple ID. Click the price tag (Buy) under the app image. Once Elmedia Player is downloaded to your computer go ahead and open it.
2. Add MPEG files to Elmedia Multiformat Player
Elmedia offers not one, but three different ways of adding files to it. Choose the one you like the most:
Drag the MPG/MPEG file to the player's window and drop it there or drop it onto player's icon in the Dock;
Right-click the video(s) in Finder, then "Open with", then select Elmedia Player;
Open "File" menu in Elmedia Player, then click "Open..." option.
3. Have a great time!
Did we say that additionally to enjoying your MPEG videos with Elmedia MPG player for Mac you can also watch movies of other file types with the highest playback standards?
Play MPEG on Mac and many other video and audio formats with Elmedia Player for free. You can play AVI, DivX, WMV, MP4, MOV, MKV, XAP, RM and more.
Elmedia Player for Mac
Elmedia Player for Mac
Flash
36.64MB
Requirements: OS X 10.7+ ,
36.64MB
free space
Version
6.9(1118)
(
13th Nov, 2017
)
Release notes