新的 PhotoBulk
为您的桌面带来重新设计的视觉体验
PhotoBulk 2,又名超级高效的 Mac 图像编辑器,带来一些风格。 享受一个新的视觉体验与时尚黑暗的界面。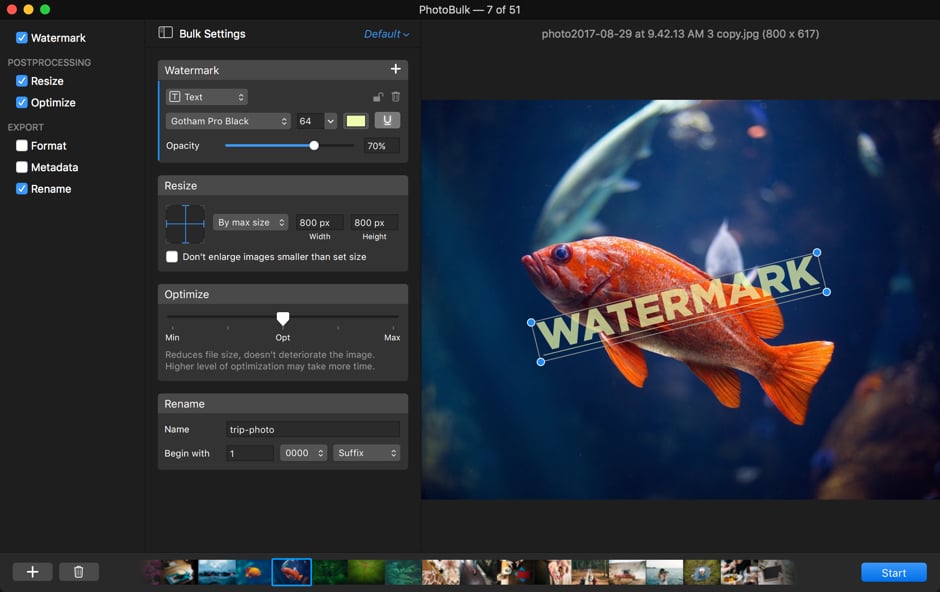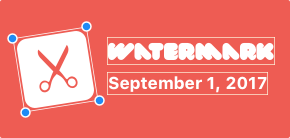 多水印
新增
当你的照片没有这样的东西保护。 您可以根据需要添加不同类型的水印。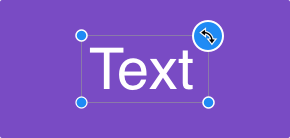 旋转、缩放、移动
新增
PhotoBulk 最方便的编辑过程:预览和编辑水印、预览含添加水印的图像、态调整文本大小作为多行文本水印。 水印可以在照片限制上移动。
后期处理
使用 PhotoBulk 调整图像的大小并优化您需要的数量
批量调整图像大小
获得完美的大小
我们的图像编辑软件 Mac app 非常容易使用。 您可以按比例、按百分比、最大尺寸或输入您的自定义尺寸,更改所有图像的宽度和高度。 PhotoBulk 将根据您为图像选择的新尺寸维持宽高比。
适用于 Mac 的图像优化工具
节省磁盘空间
当我们谈论在互联网上共享的大量图像时,每个 byte 都很重要。 使用 Mac OS 图像编辑器,您可以一键点击压缩多个 PNG 或 JPEG 文件。 在保持原始分辨率、质量和格式的同时,减小图像大小。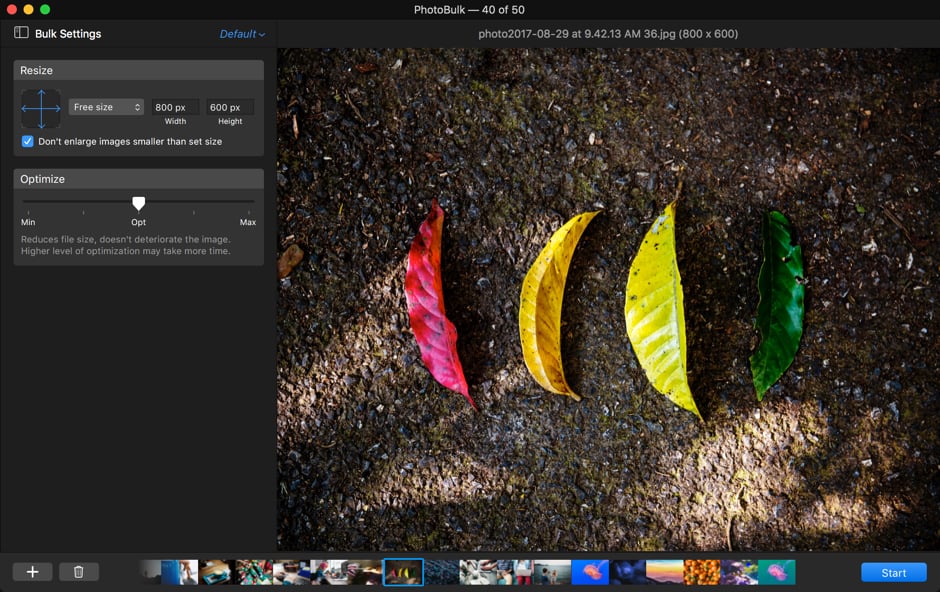 导出
管理,重命名和转换数百张照片
格式
提升
适用于 Mac 的简单图像编辑器
这个友好的 Mac OS X 图像编辑器可以一次转换数百张照片。 您能以所需的格式保存所有生成的图像,包含 PNG, JPG, TIFF, GIF, JPEG。 您也可以将 10.13 上的 HEIC 文件转换为其它格式。
元數據
新增
包含转换图像中的元数据
使用 PhotoBulk,您可以选择要在编辑图像的结果中包含哪些元数据。
重命名
保持照片库的顺序
不需要担心那些不是信息丰富的图像名称,因为 PhotoBulk 可以使用实际上告诉您有关图像的名称一次重命名任何数量的照片,而不仅仅是在拍摄时。 您可以向照片名称添加任意数位的数字,并在需要时保留原件。
预置
设置管理器
使用 PhotoBulk 作为创建和准备批量图像编辑预设的设计器。 将您最喜欢和最常用的设置保存到预设,以便在 Mac 上进行更快的批量照片编辑。
热门媒体评论
"You can watermark and resize your images, and optimize them for the web. What makes PhotoBulk stand out is the clean interface and easy-to-set controls."
"PhotoBulk enables performing common image editing chores quickly and with a minimum of clicks — even when processing a multitude of files."
"All options run smoothly and provide satisfying results. The quality and the result of the compression soothes my constant storage problem."
"High on my list of the many batch and bulk photo apps on the Mac App Store is PhotoBulk which resizes, renames, optimizes, adds a watermark to hundreds of photos at a time."