Recover PDF Password


PDF Password Recovery Software for Mac

Losing passwords to PDF files is unpleasant, yet not uncommon. As a result you cannot access your important data and maybe even have to recreate a large document from scratch. Recover PDF Password Mac app is the solution you will greatly appreciate.

Recover PDF Password is also available on

Windows

.
Recover forgotten passwords for protected PDF documents
Recover PDF Password is the only Mac app that can recover the user password for opening a document for PDF files that were created in all versions of Adobe Acrobat up to version 9!
Open, print, copy, edit password-protected PDF
PDF can be protected in two ways: using "User" password or "Owner" password. First one prevents opening a document without knowing the password. The second protects information in a document from being printed, copied or edited. Recover PDF Password helps you remember any of them in a very simple way.
Search for the password by dictionary
Most of the passwords are created manually and consist of simple words that can be found in a dictionary. If you know that your password is a word or word combination or variation choose dictionary search method (simple, complex or hybrid) to save your precious time and recover your password in no time. Recover PDF Password has a dictionary of more than 400 000 words.
Methods of password recovery
Recover PDF Password for Mac offers you 3 effective methods to search for the password.
By password length
Using this method you may set minimum and maximum password length. Shorter passwords are checked first, long passwords' recovery can take more time.
By template
If you remember a part of the password, but cannot call up the whole key combination, this method is the best for you. Simply specify the template and Recover PDF Password for Mac will quickly retrieve the forgotten password for you.
Exhaustive search
You can use this search method if you can't remember the password at all. This method guarantees 100% success but requires maximum time. This method will recover long and complicated "owner" and "user" passwords.
No matter if your password-protected PDF document is old or new one, Recover PDF Password for Mac fully supports all versions of Adobe Acrobat up to v.9 and supports recovery of Unicode passwords. It is not an issue
to unlock PDF file
whatever language or keyboard layout its password was created in. Recover PDF Password works perfectly on multi-core computers using their resources efficiently; this results into a higher password search speed.
Let's get started
Get it Free
Category:

BusinessApplication

Requirements:

macOS 10.14 max

Version:

3.1.43 (20 Jun, 2011)

Reviews (956):
Buy now
You can get Recover PDF Password for Mac directly from us from $39.95 only.
Upgrade
If you own a license for previous version, you can upgrade with 50% off.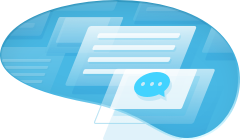 Related Articles
ALSO AVAILABLE
Recover PDF Password for Windows

Remove any password from your PDF file on Windows computer.