Our iPhones are incredible devices, capable of replacing a computer for most everyday tasks. Although they are handy, the screen can only be so big, and when you run presentations, search for shows, or want to show off your latest adventure, you have a way to connect your phone to a TV. 
If you find yourself in that situation, you might ask how to connect my iPhone to my TV. Wonder no more as we guide you through several popular methods of connecting your iPhone to the TV using wireless methods and physical adapters. 
Best Solutions To Connect iPhone to Sony TV in 2023
Wireless Methods
If you have ever asked how to connect iPhone to smart TV without adapters, the answer is simple and several methods make the connection possible. 
Wireless Mirroring with AirPlay
Apple's AirPlay technology is the native screen sharing, mirroring, and casting solution for iPhone owners. Since its release in 2010, Apple has provided updates, allowing third-party platforms to share support for the technology. 
In 2018, Apple released the second version of AirPlay, AirPlay 2, which brought capabilities such as multi-room streaming, shared playlists, and more support for Siri commands. AirPlay 2 is available on iPhone and iPad devices that support iOS 11.4 or later and brings wireless capabilities to your smart TV with only a few steps.
1. Launch your streaming app of choice. 
2. Tap the Cast button in the upper right-hand corner.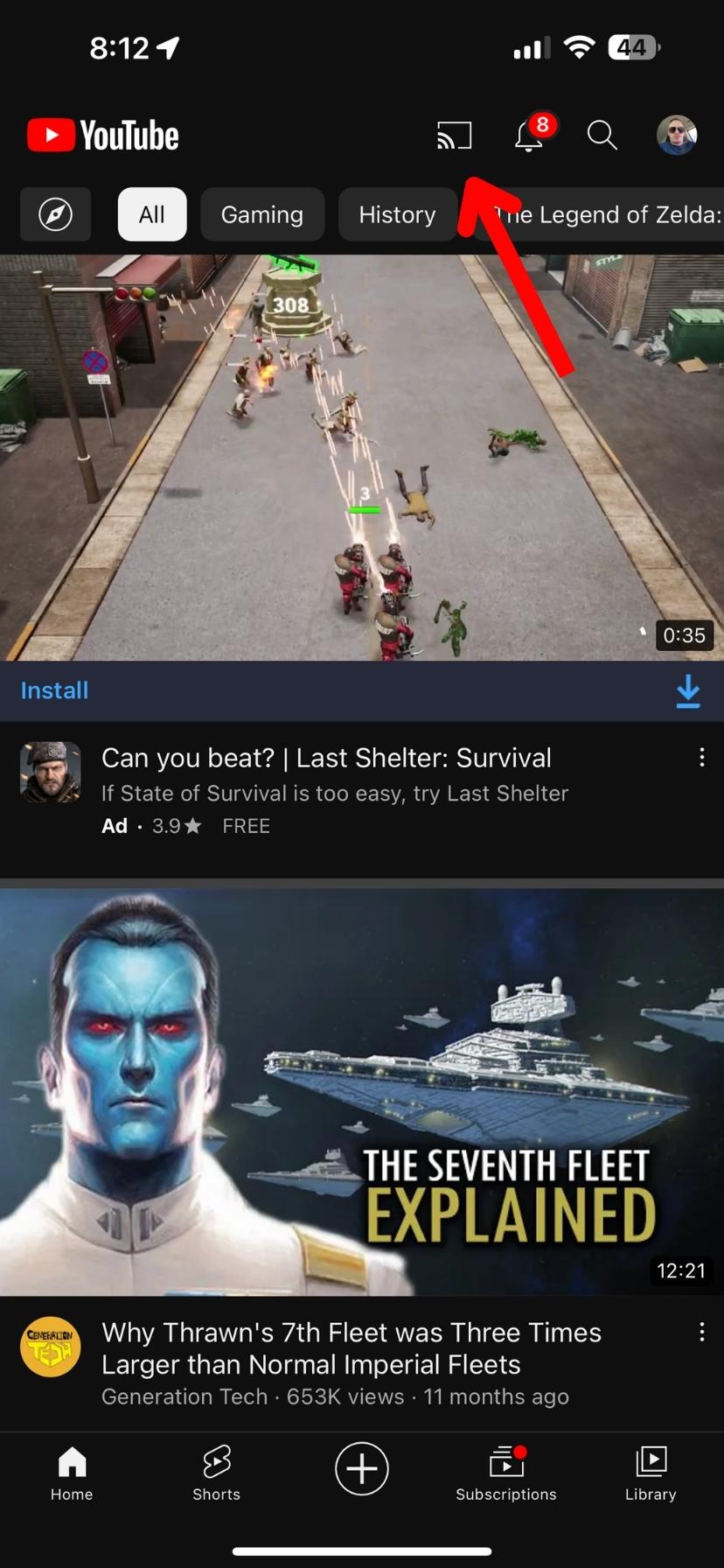 3. Select AirPlay and Bluetooth devices.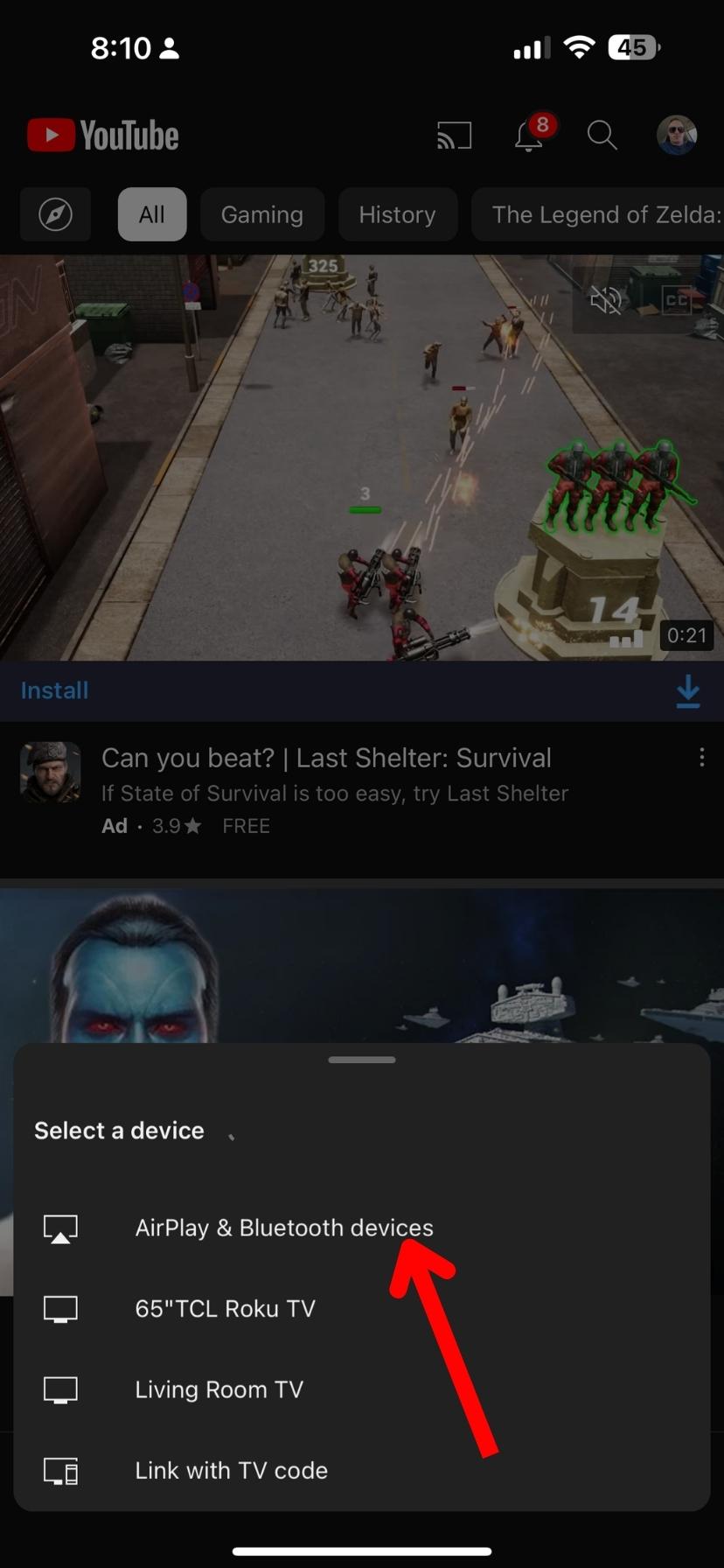 4. Select which device to cast the video from the available list.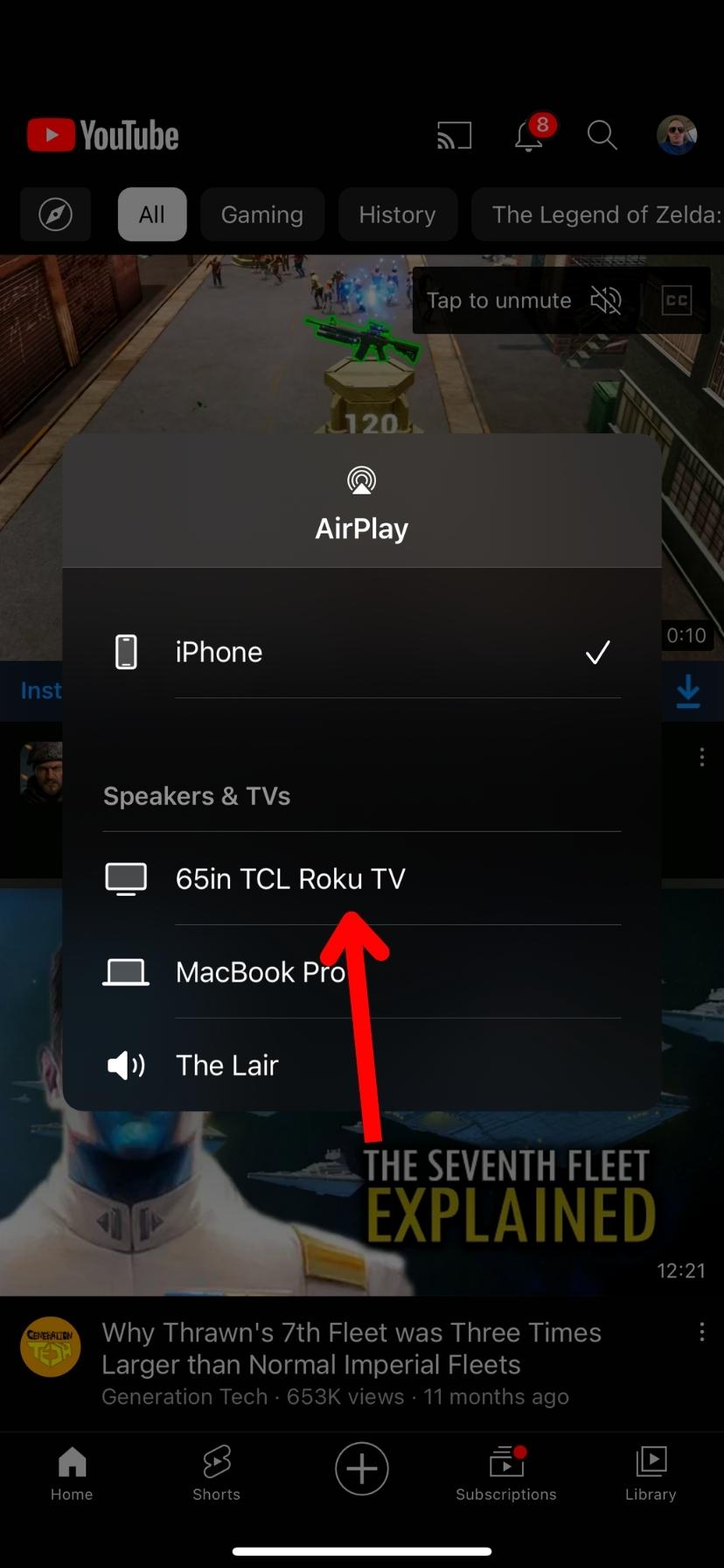 Once you connect, you will have media controls, like pause and skip. And when you complete connecting iPhone to TV, tap the Cast button again, and tap iPhone. 
With Apple's dedication to the AirPlay technology, chances are you already have a device that supports the native software. In addition to the smart Apple TV device, various TV brands, such as LG, Vizio, Roku, and even Samsung, offer AirPlay-integrated models. 
AirPlay is also available on smart TV devices, like Amazon Fire TV and Roku smart devices. Mac users will also find support to cast and mirror iPhones to their computer, which furthers the capabilities of the native technology. 
Chromecast
Google's answer to the smart TV craze is Chromecast, which first hit the market in 2013. Like AirPlay, Chromecast has undergone several updates, with the modern lineup consisting of sleek, smart devices and integrated TVs offering 4K streaming quality. 
However, unlike AirPlay, using Chromecast to connect an Apple phone to TV requires more legwork to make it possible. Before you can connect your iPhone to a Chromecast, download the Google Home app, and tap the "+" in the upper right-hand corner to add a new device.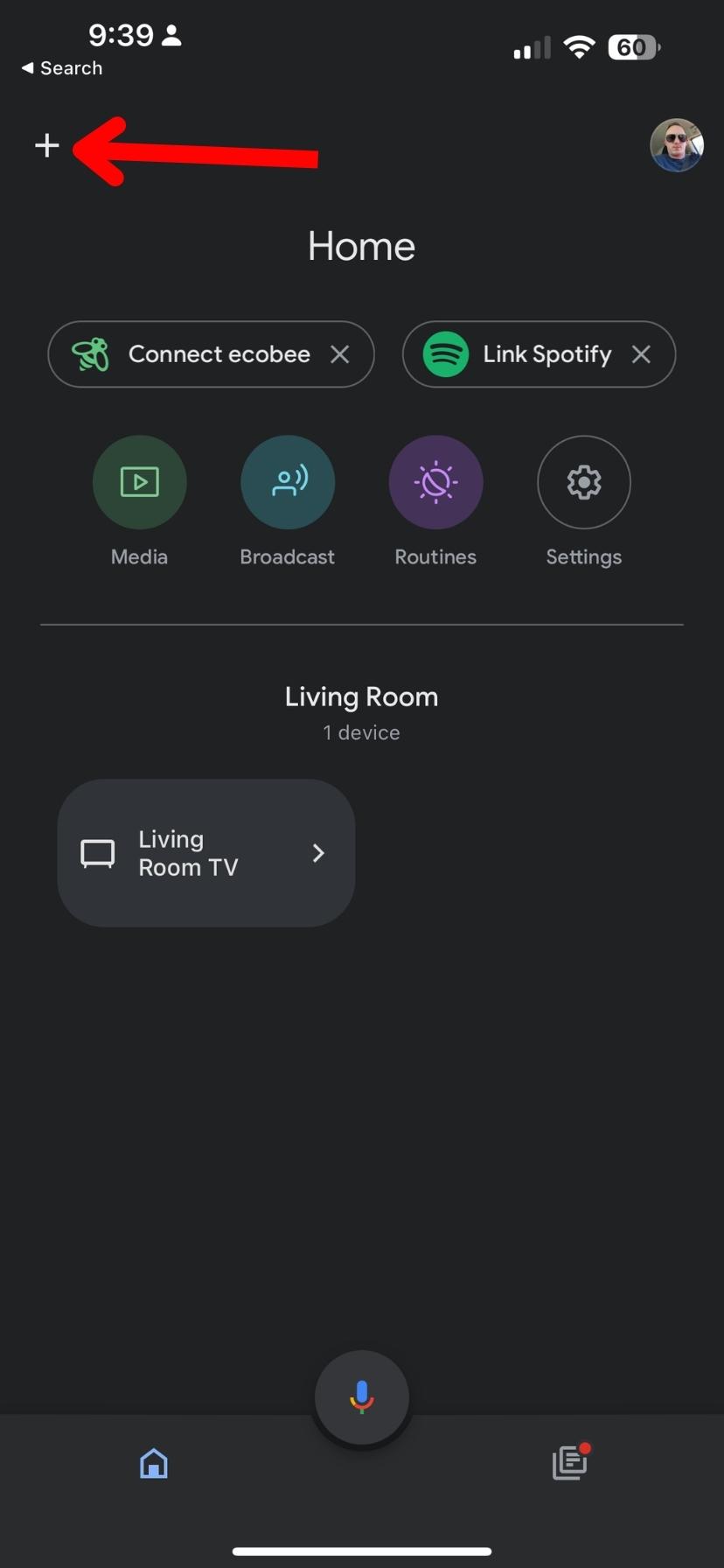 After you setup a Chromecast via the Google Home app, you can connect to your TV to cast videos and stream music. To cast, follow these steps:
1. Launch your streaming service of choice. 
2. Tap the Cast button.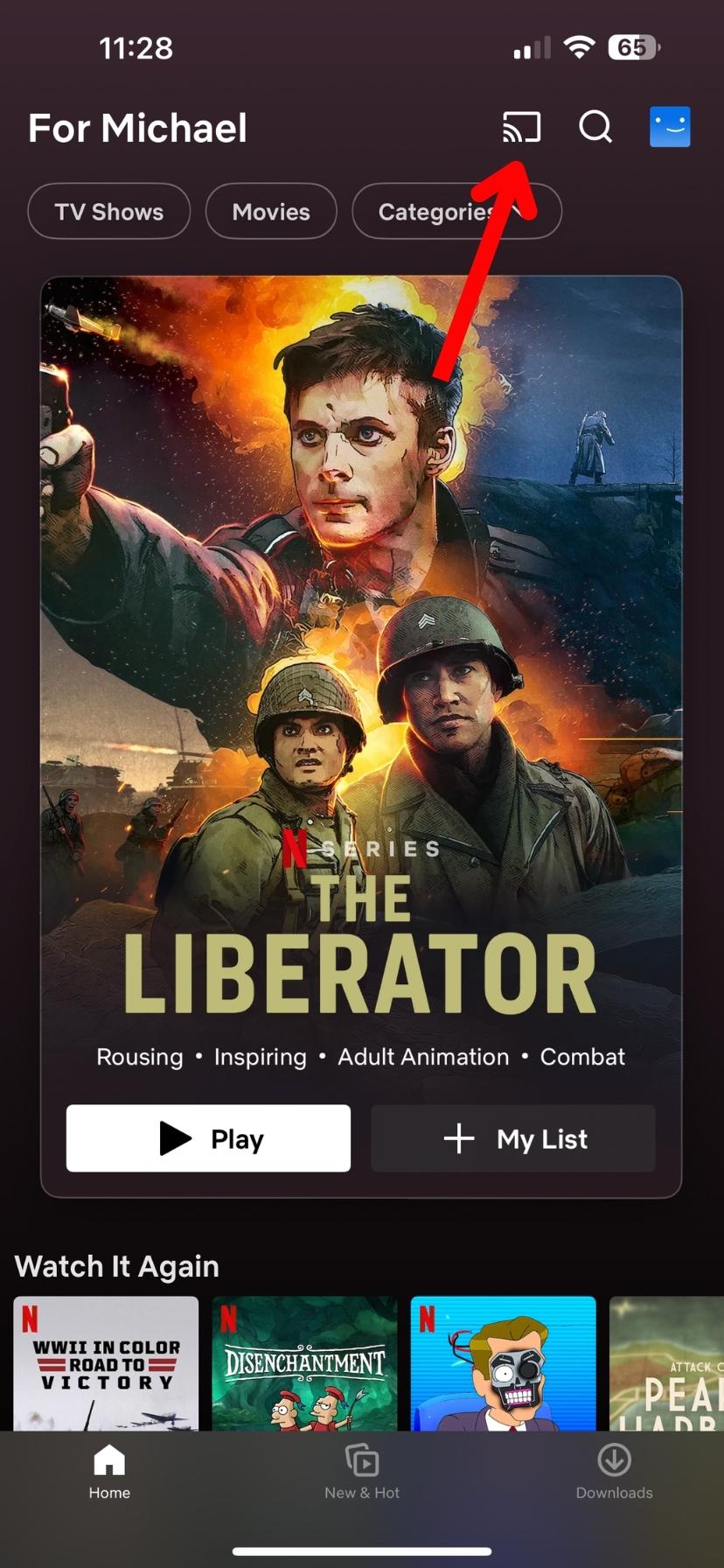 3. Select your Chromecast device.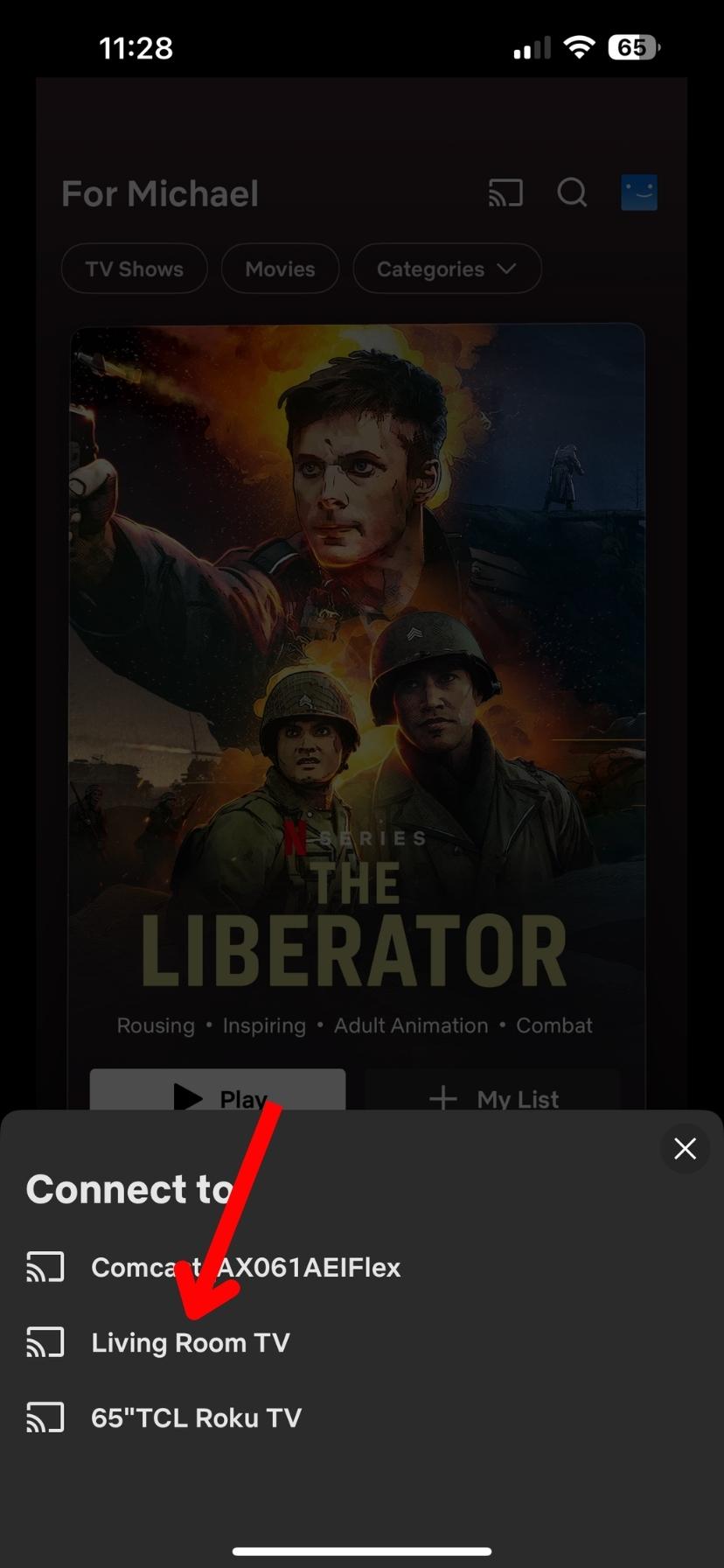 Like AirPlay, you will have remote media controls, like pause, video scrub, and episode lists. However, you'll need a third-party solution to share your iPhone screen, cast personal content, or mirror your device. 
A third-party solution comes with several benefits, such as web video casting, social media mirroring, and other great features. To use this solution to connect an iPhone to your TV, download a solution, such as TV Mirror for Chromecast, from the App Store. Then:
1. Allow the application to connect with devices on the local network.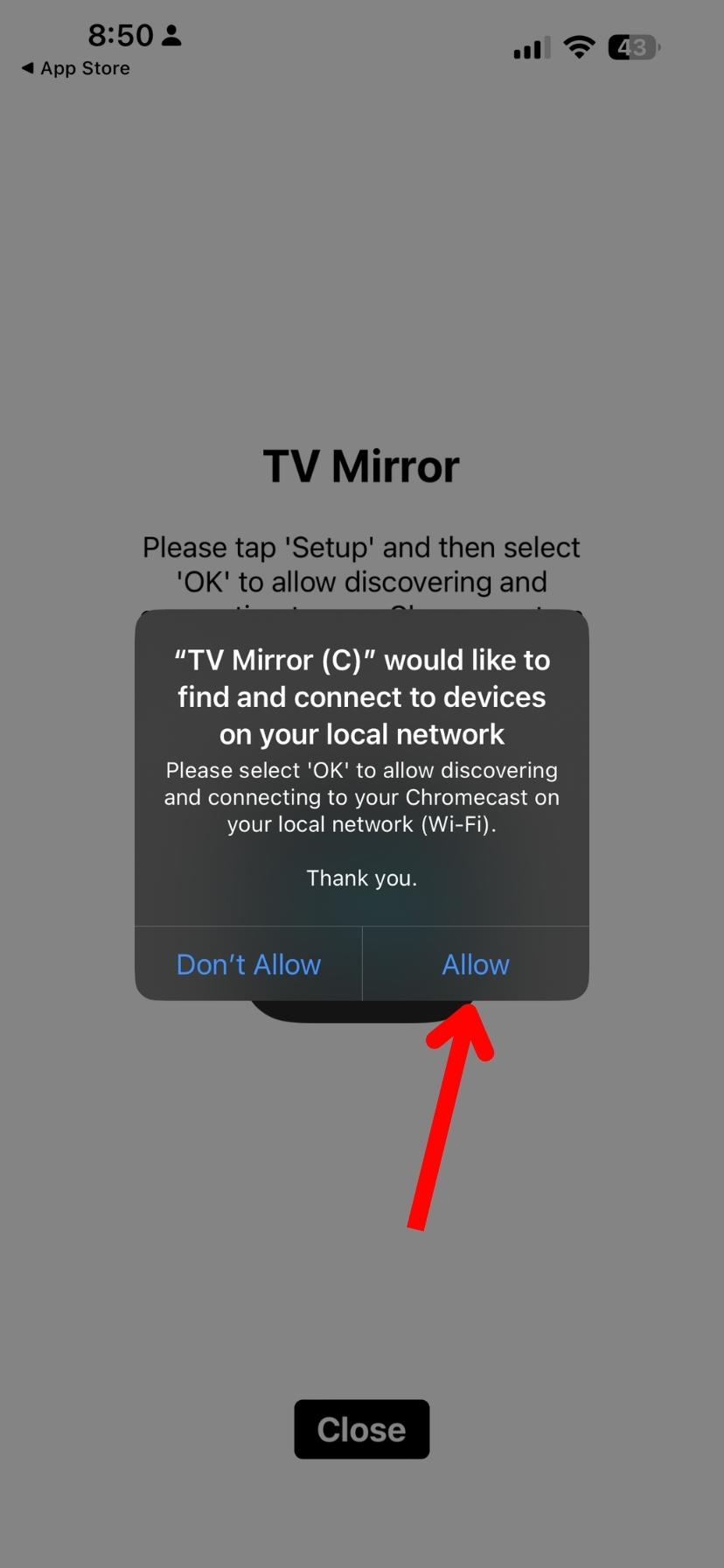 2. Find your Chromecast device and connect. You may have to watch an ad if you are using a free version. Premium app downloads and upgrades often remove this requirement.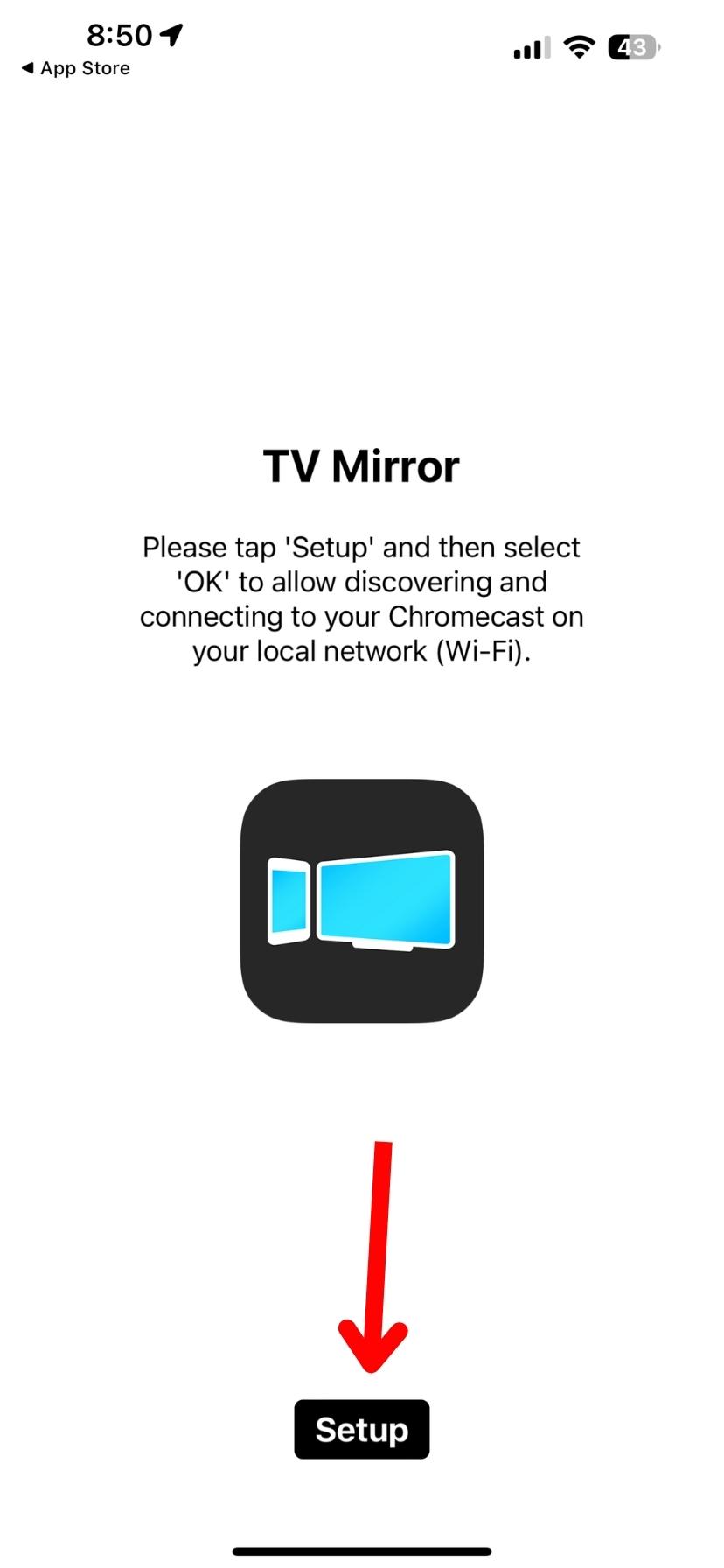 3. Select between screen mirroring and TV casting to complete the connection between your iPhone and Chromecast.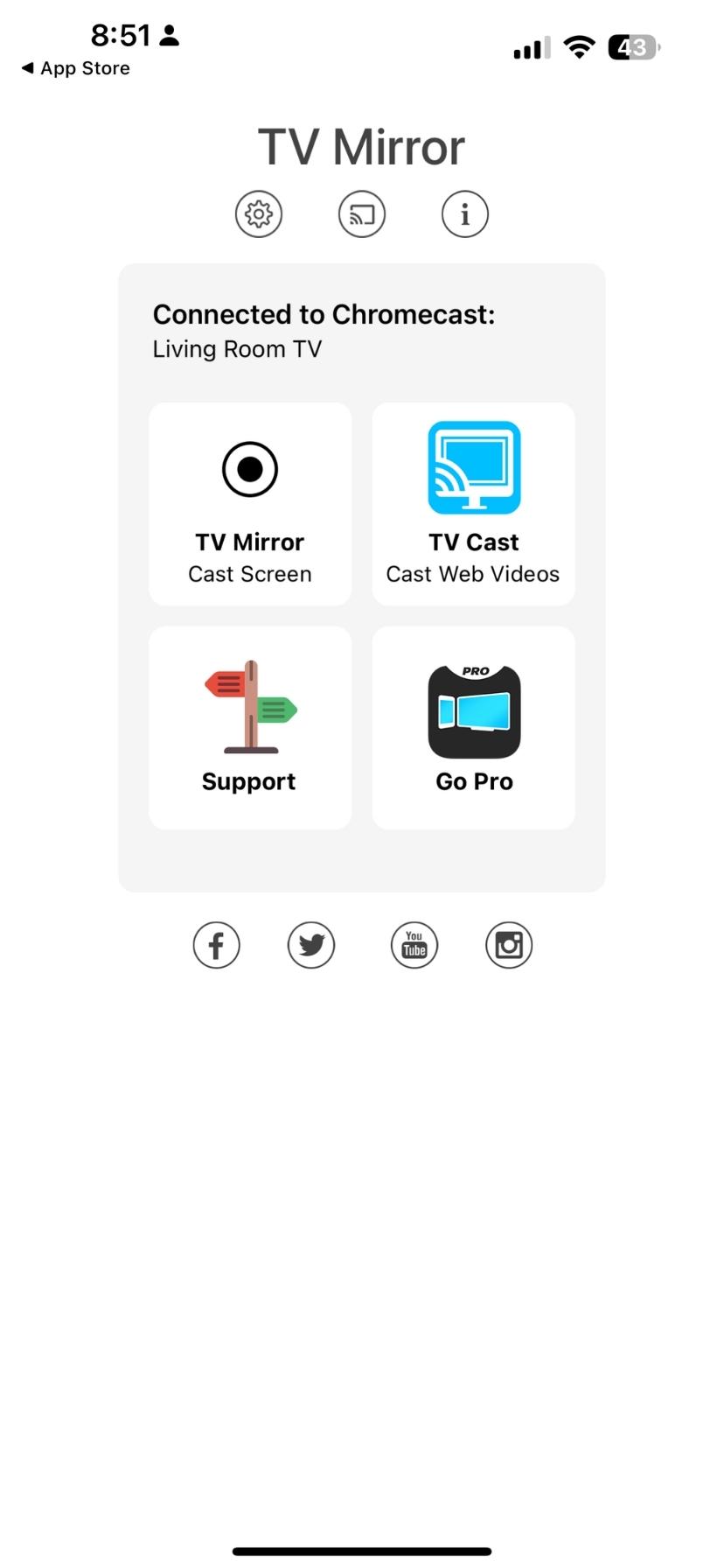 These third-party solutions also provide remote control capabilities, but solutions can be very hit or miss in terms of quality. Additionally, many will require you to upgrade or subscribe to cast audio, remove watermarks, or allow unlimited mirroring time. 
Google Chromecast comes on several platforms, including stand-alone smart devices and Chromecast-enabled TVs from Philips, Hisense, Sony, and TCL. The cheapest option comes in the form of the Google Chromecast with Google TV device, currently on sale for $19.99.
Other Wireless Solutions for Screen Mirroring
While AirPlay and Chromecast are popular, others might ask how to connect iPhone to TV wireless without an Apple or Google device. Brands like Amazon and Roku provide alternatives for iPhone users. 
iPhone owners with access to a Roku device or TV have screen mirroring support and can activate it by following these steps:
1. Access the control panel on your iPhone by swiping down from the right corner or up from the bottom of the screen.
2. Tap on the Screen Mirroring button.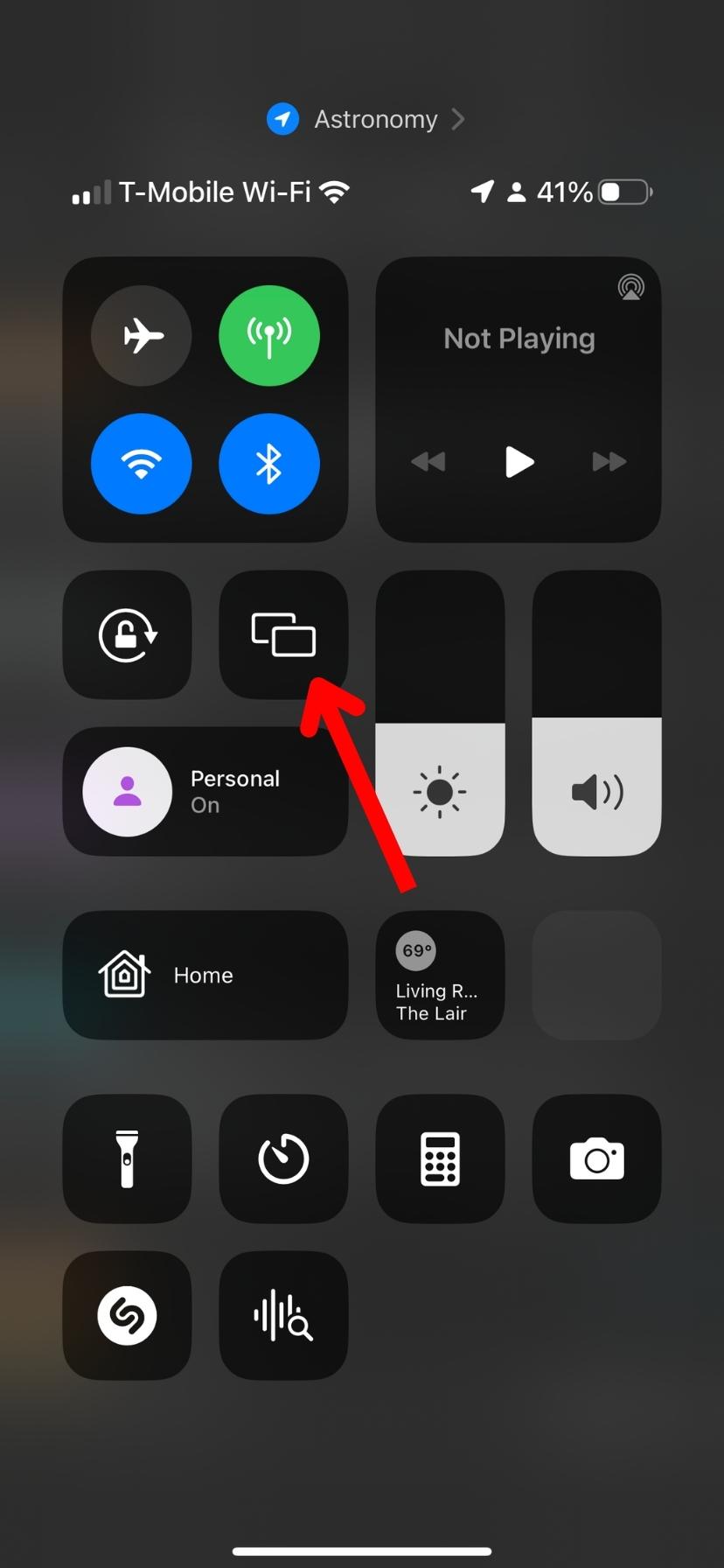 3. Select your Roku TV or another device.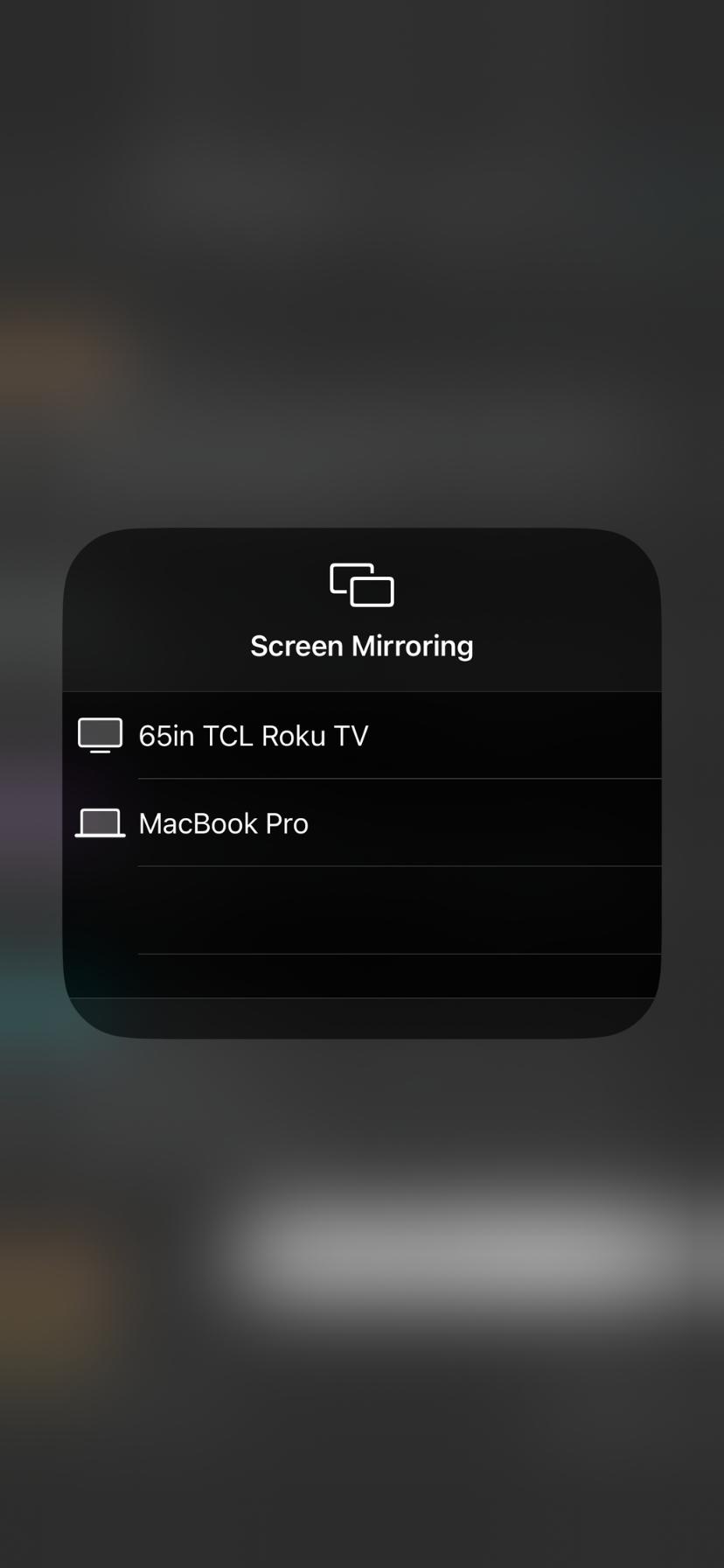 To end screen mirroring, hop back into your control center, tap on the screen mirroring button, and then tap stop mirroring at the bottom. On Roku devices, you must download the Apple AirPlay app, which creates space on the smart device to power the connection. 
Much like Chromecast and AirPlay-supported devices, consumers have many choices to bring Fire TV, Roku, and other smart devices to their TVs. TCL, Insignia, Samsung, and Toshiba all offer TV models with either Fire TV or Roku functions built-in for a range of prices from $280 to $1500, depending on size and quality.
Wired Connection
Many people use a computer monitor in place of televisions these days, especially as monitors come bigger and bigger, have impressive refresh rates, curved displays, and are easier to move around. 
Unfortunately, these monitors have some drawbacks. They don't offer smart features or native software, meaning you have to use an adapter to connect your iPhone. Additionally, high-definition televisions without smart TV capabilities may also benefit from an adapter.
A physical adapter also helps create the most stable connection possible between iPhones and TVs, and Lightning to HDMI adapters are available from many retailers, like Amazon, for as little as $18. To use an adapter, follow these easy steps: 
1. Plug the adapter into your iPhone's lightning port.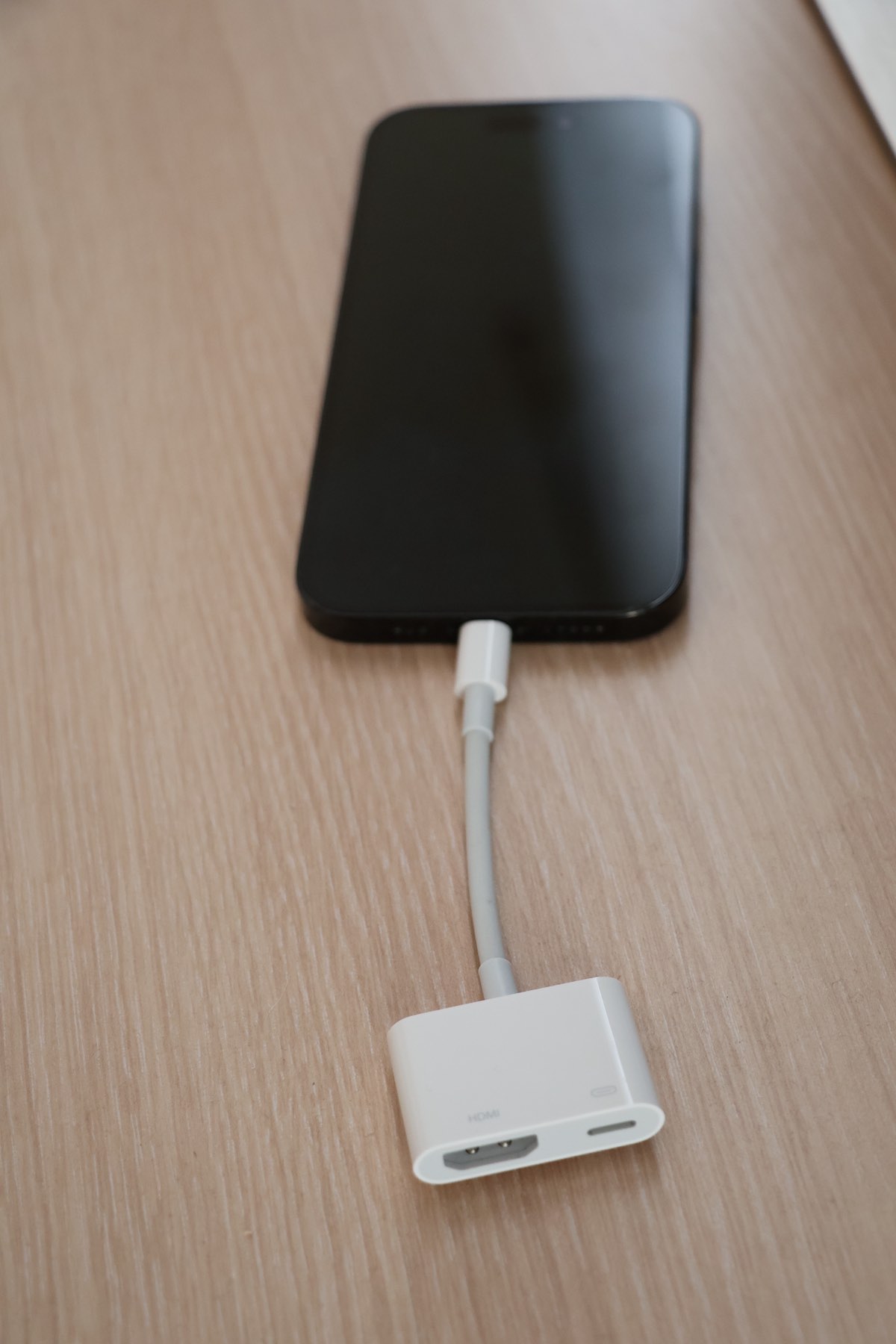 2. Plug the HDMI cable into the TV or Monitor and the other end into the adapter.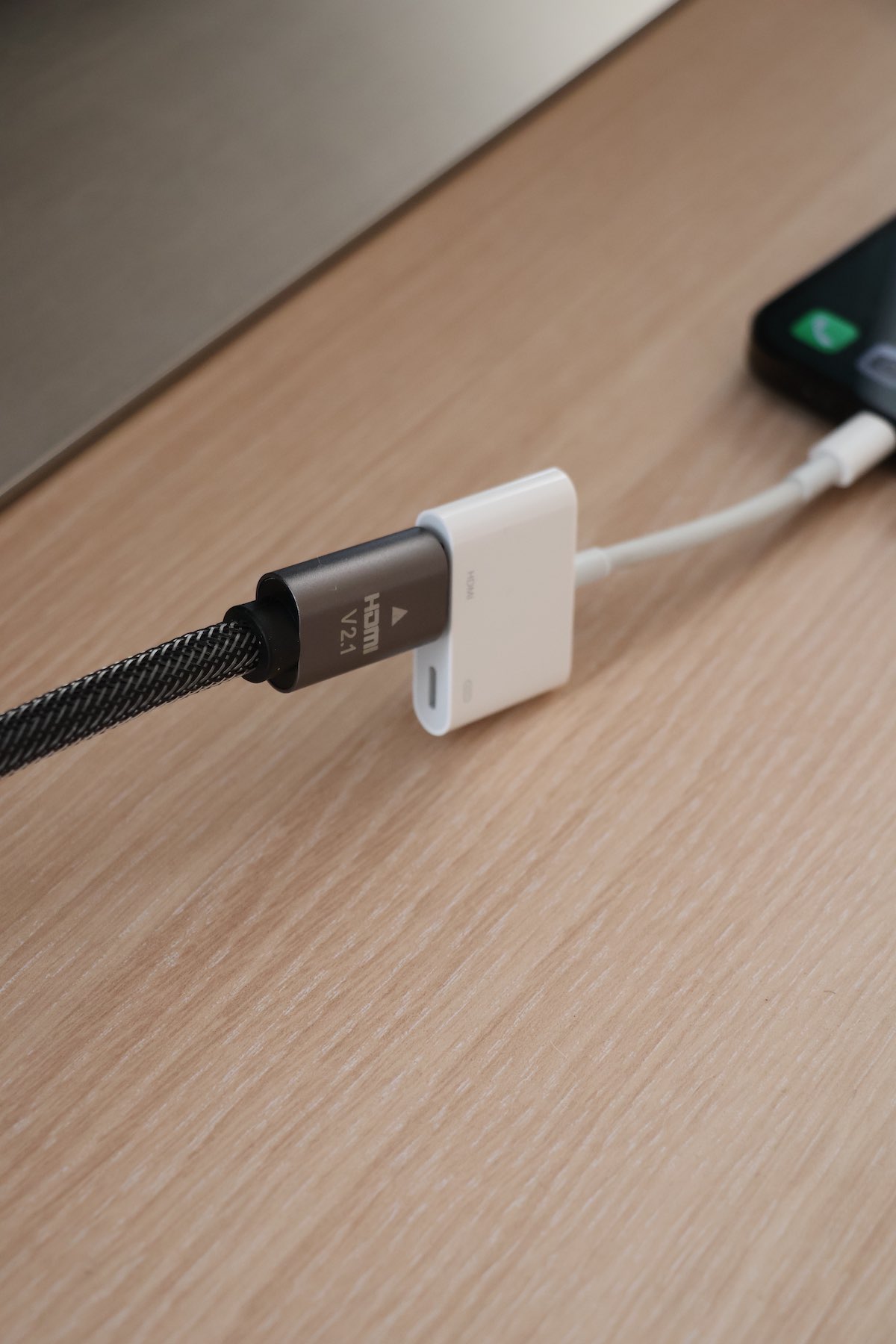 3. Using your TV's remote, navigate to the matching HDMI input.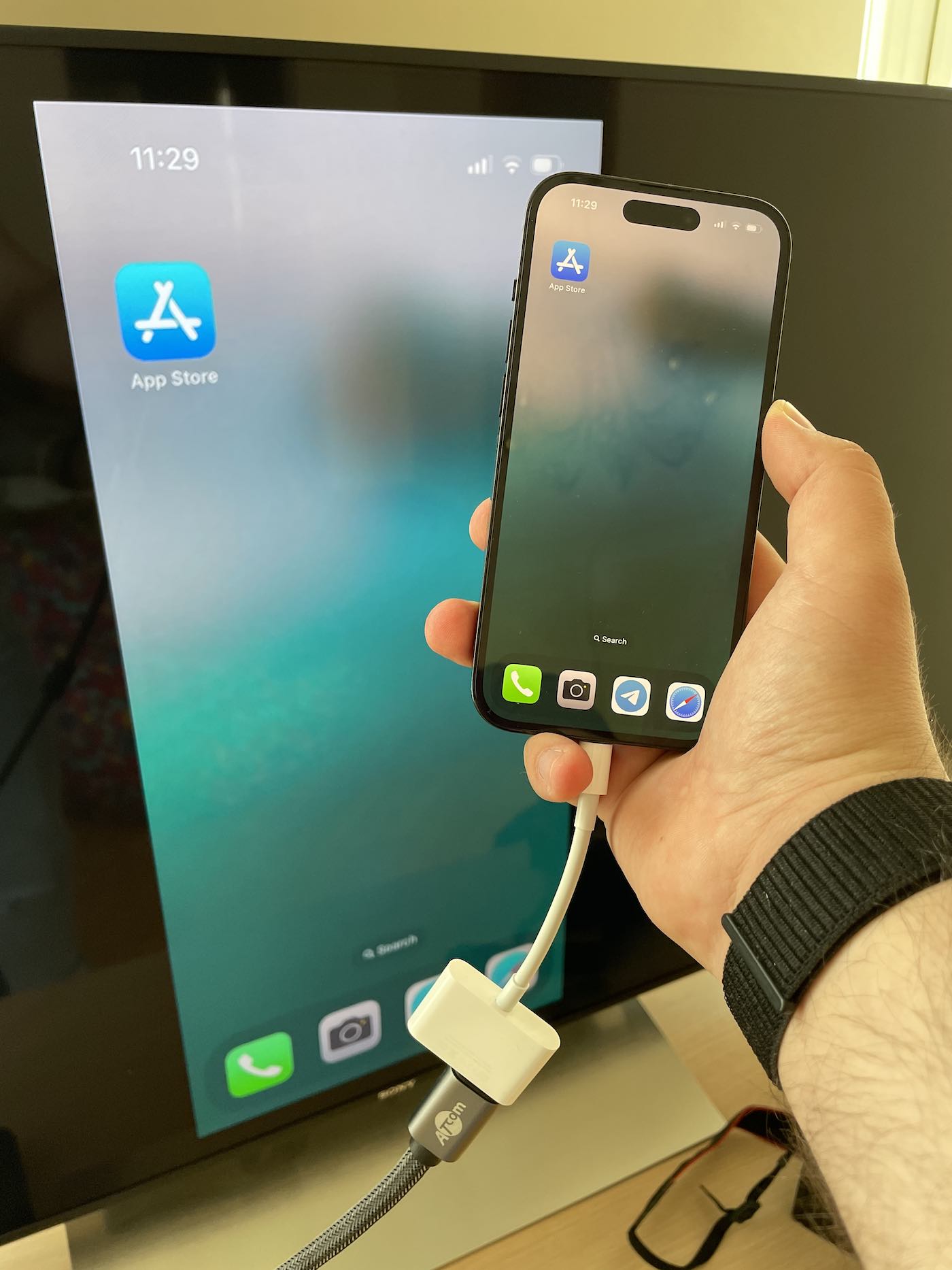 With an adapter, you will mirror your iPhone on your TV or monitor and won't have to worry about compatibility to connect wirelessly without Apple TV. While this can be an effective method, it comes with limitations, like a lack of flexibility and remote capabilities. 
Comparing Methods of Connecting an iPhone to a TVs
Connection type
Pros
Cons
Required Devices
AirPlay

Native Apple Support
Wireless connection

Not available on all devices
Requires TV app for some devices

Smart TV with AirPlay-enabled tech
Apple TV
Roku smart device

Chromecast

Wide availability
Link to streaming platforms from Google Home app

No AirPlay support
Requires third-party app for mirroring

Chromecast-enabled smart TV or device
Google Home app
Third-party mirroring app

Roku

Wide availability
A solid alternative to Google and Apple

Requires AirPlay app download
Performance is hit or miss beyond first-party apps

Roku-enabled TV or smart device
AirPlay app

Fire TV

Wide availability
Another alternative

Requires device app downloads
Questionable performance

Fire TV-enabled device
AirScreen app download

Lightning-HDMI

Stable connection
Works with monitors

Lacks flexibility
No remote control features

TV or monitor with HDMI input
HDMI adapter
Final Thoughts on How to Connect iPhone to TV
Connecting your iPhone to a TV is an excellent way to expand your TV's capability, and with wireless connections, you can control your content from the comfort of your couch. Although the big names, like Apple and Google, have wireless support, Roku and Fire TV also make the connection easy. 
Additionally, computer monitors and TVs lacking smart devices or capabilities can connect their iPhones using a physical adaptor. While a physical adaptor is stable, it comes with some limitations. Regardless, many options allow iPhone users to find new ways to broadcast content on a bigger screen.
Frequently Asked Questions
Connecting an iPhone to a TV is possible through a few go-to methods, but you still might have questions about the process. Here are some common questions and answers about connecting your iPhone to a TV.
Apple's AirPlay allows iPhone users to mirror screens to many TVs and smart devices. However, if you have a Chromecast device, you will need to use a third-party solution to mirror your iPhone to your TV.
Roku supports AirPlay technology for casting, but to allow mirroring, you will need to download Roku's AirPlay. After installing the AirPlay app on your Roku device, you will be able to use casting and mirroring features by using the control center and AirPlay buttons.
Many people ask how to connect iPhone to TV wirelessly without Apple TV, and you can connect by using AirPlay for most smart devices. However, with Chromecast, you must download a third-party app to bridge the gap between Apple and Google software.