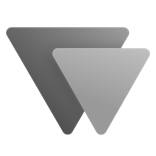 Elmedia Player Go is shut down
Unfortunately the Elmedia Player Go project is closed, which means there will be no updates for the app anymore. However you have an amazing opportunity to upgrade to similar, even more powerful "website version" of the player. For FREE!
In order to find your invoice follow the steps:
Go to iTunes.
Choose Account > View My Account.
Sign in with your Apple ID (make sure you enter the ID the purchase was made with).
Scroll down to Purchase History and click See All.
Find *PRODUCT NAME* and click the Order ID number to the right of the order date to see the details of an invoice.
Make screenshot of your purchase (use Command-Shift-4 combination to select the area for the screenshot).
Attach the png image to the form. It'll be saved to your Downloads folder by default.
Please refer to the following page to get more details on how to find the invoice for the purchase made in Mac App Store:
https://support.apple.com/en-us/HT204088