Internet privacy & security on your iPhone and iPad
Most probably you have heard of the fact that Internet providers know all about your Internet activity and keep your browsing history. You can find out how to use VPN on iPhone and iPad and stay undetected online.
Stay safe on public WI-FI
Even if you connect to public networks in coffee shops, airports, or department stores, you can stay protected with Cargo VPN app for iOS. It automatically detects when you connect to an unsecured public wireless network and encrypts your data.


Protect your private information
Our iOS VPN app takes exceptional care of your sensitive information that you use while logging in to your bank account, your social networks, shopping online, and more.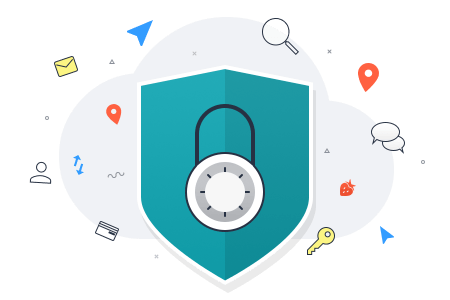 Bypass web restrictions and Internet censorship
Depending on the country you may be a subject to various Internet censorship rules. Sometimes entire websites are blocked, sometimes certain pages or content. With the help of Cargo VPN browser for iOS you can get past geographical restrictions and access censored content.
No More Government Surveillance and Monitoring
When you create your VPN profile on iPhone or iPad with our secure VPN app you can prevent governmental structures from collecting information about your online activities, geolocation, communications, IP address, etc.
Save money with proper iOS VPN settings
Various service providers (say car rental, airlines, video streaming networks, etc.) charge differently depending on your location. Best VPN iOS apps allow you to use various location settings in order to compare prices and get the best offer.


Vast VPN coverage
Our reliable iOS VPN app has more than 1000 high-speed servers in over 70 locations all over the world. You can get fast and trustworthy access to any website or service from any part of the world.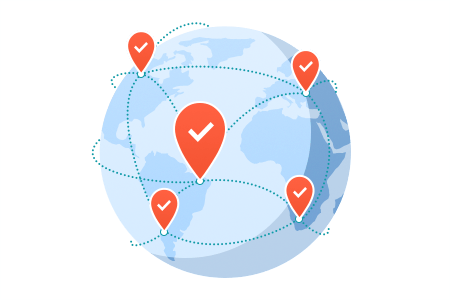 Personal Static IP
The overused common IP addresses are often blocked because Internet providers already know them. With VPN for iOS you can get a personal static IP for additional security.
Personal VPN Server
Personal VPN Server is an extended solution offering higher protection level than a static IP address. It is reliable, safe, and no one will be able to see that you are using a VPN service.
Adblock and anti-malware service
DNS Firewall keeps ads and malicious websites strictly under control. There are four different levels of protection allowing you to go as high as block web tracking systems, advertising networks, and block unwanted websites with malware.
Torrents and peer-to-peer
If you don't want to expose yourself as a torrent user, Cargo VPN on iPhone/iPad will conceal your IP address and allow you to use peer-to-peer file sharing opportunities to the fullest.
Why Cargo iOS VPN client
DNS Firewall allows avoiding annoying ads, malwares and malicious websites which are stealing your personal data.
1000+ Servers in 70+ Locations
We have coverage in more than 70 locations with over 1000 servers. We take care of your privacy everywhere you go.
24 hours of free trial; 5 devices
We offer the fully featured VPN service for 24 hours for free so you can see how our app works for you with up to 5 of your iOS devices.
256-bit Data Encryption
Keep your private digital business inaccessible for criminal hackers and governmental snoopers.
DNS Firewall
Don't let malicious websites and drive-by downloads compromise your security. Use DNS Firewall to block all such activity.
Cargo VPN technology
Rely on the top level of encryption for an exceptional privacy and trouble-free Internet access.
Lightning-fast Connection Speed
Either simply browsing the web or working online, you are still getting the same fast and steady connection. Our high-speed servers keep you on track anywhere.
Dedicated support team for our customers
The Cargo VPN support team consists of friendly professionals with customers' satisfaction on top of their list. Don't hesitate to ask and comment!