PhotoBulk bulk image converter from TIFF to JPG on Mac
It is not for no reason we have so many image formats and their number keeps growing. Some formats are good for storing images, others – for retaining high quality and resolution or pictures, while a few of them manage to strike the optimal balance between the quality and size. Converting images from one format to another is no problem, if you have a good graphic converter for Mac.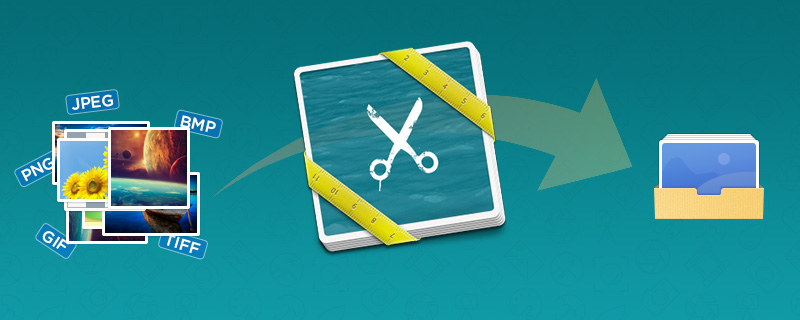 TIFF and JPEG are formats widely used in digital photography, and it is often required to convert a TIFF image to a JPEG or the other way round. Here's why.
TIFF, short for Tag Image File Format, is mainly used for storing raster graphics. The extension for a TIFF file is usually '.tiff' or '.tif'. TIFF images are usually of a large size, as they contain a lot of detailed image data. They offer a lot of flexibility in terms of color – grayscale, CMYK for print, or RGB for web, and content wise too – layers, image tags, etc.
TIFF format is widely supported by software applications used for image editing, publishing, web- and page layout, scanning, faxing, word processing, etc.
Even if you need to manage lots of TIFF files, you don't have to purchase the best computer for photo editing but can use a mid-range one.
JPG or JPEG, Joint Photographic Expert Group, is a format named after the group that created it. Thanks to lossy compression JPEG files are much smaller than TIFF images. In compressed images details that matter most are retained, while those that have lesser visually impact are discarded. The human eye might not see much difference between TIFF and JPG images. The format is used mainly for storing photos on your camera and online, and a JPEG file would usually have a .jpg or .jpeg extension.
Conversion of TIFF images to JPG is usually necessary to upload them online, e-mail them or just to save some storage space on your hard drive. A good image converter for Mac can help you do it, and if you often have hundreds of images to process and share, take a look at a batch image converter Mac owners could make use of. PhotoBulk is a Mac batch image converter we can recommend for use, this software for Mac convert TIFF to JPG in an easy and efficient way.
Here is your guide to the bulk image converter Mac: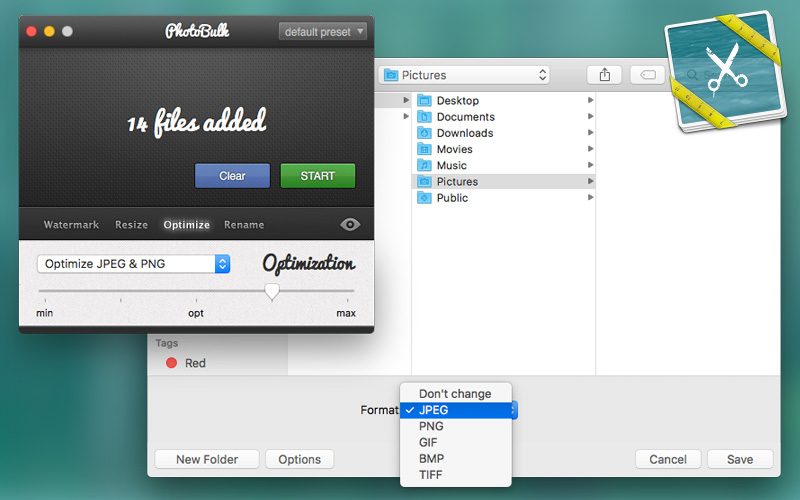 Download, install the application and launch PhotoBulk.
Select files you need to convert TIFF to JPG. Mac allows you to drag-and-drop them to the app's window, you'll see the counter displayed.
Click 'Optimize' and then 'Start'.
Choose to convert TIFF to JPG. Mac and the app will take a few seconds to process your request.
The application is really easy-to-use – its interface and navigation are intuitive – and powerful too – hundreds of images can be converted in a matter of seconds.
If you are looking for a TIFF to JPG converter Mac owners all praise about that is PhotoBulk. Make sure to give it a try – converting hundreds of images from TIFF to JPG and back becomes a matter of seconds.
PhotoBulk
Requirements: OS X 10.10+ ,
15.27MB
of free space
Version
2.6.328
(
12 Jan, 2023
)
Release notes
Category:
MultimediaApplication
Recent posts
Convert PNG to JPG Mac
29 Jan at 11:08