The Google Chromecast is a very versatile device. Not only does it allow you to stream your favorite movies and TV shows on your TV, but you can also use it to play music. There are many apps that let you Chromecast iPhone audio on your TV.
In this article, we discuss some of those apps and why they're so great for streaming music from your iPhone to your Chromecast device.
How Do You Stream Music to Chromecast Using a Third-Party App?
How to Cast Apple Music to Chromecast: The Best Solutions for 2023
One of the best ways to stream music to Chromecast is by using a third-party app. Third-party apps don't have native support for streaming audio to Chromecast, but they have many bonus features that make them worth using.
Below, we talk about a third-party app called DoCast, a free app that you can use to stream music to Chromecast. 
Keep in mind that no matter which app you use, you will first have to configure your Chromecast device with the help of the Google Home app.
1. DoCast
DoCast has all the features you need to stream music from iPhone to Chromecast. It has a dedicated music feature that allows you to listen to songs on your TV through Chromecast.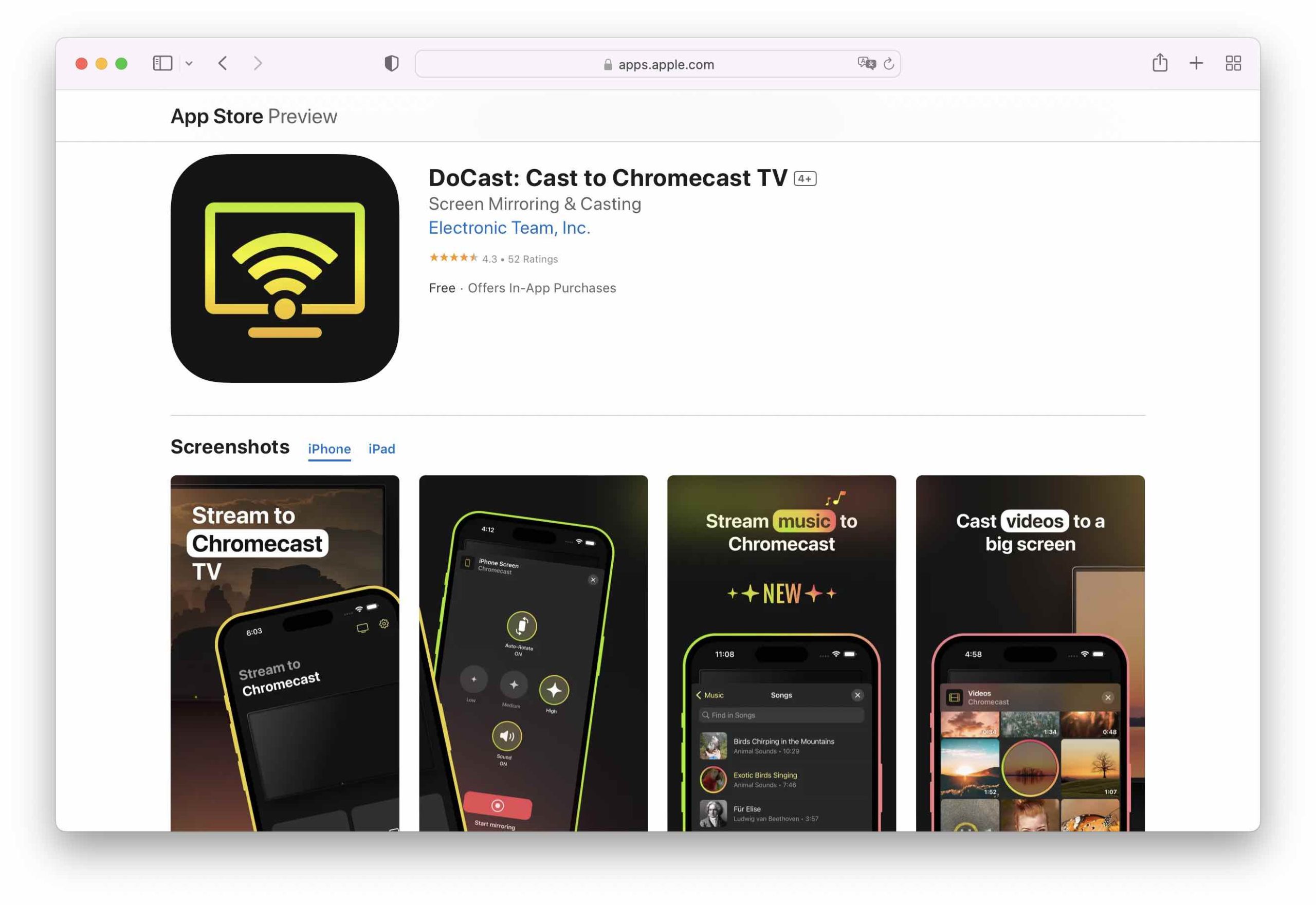 What makes it so great is that it's free from ads. Plus, its intuitive UI makes it incredibly easy to use. The music feature lets you choose songs from your local music library and you can play, pause, and change tracks using your iPhone.
The app also lets you adjust the volume and move the scrubber directly on your phone. All of these things are the reason why DoCast is one of the best Chromecast audio iPhone apps.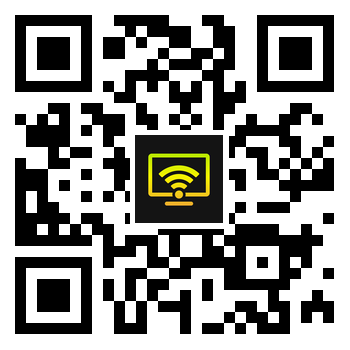 You can get the premium version for just $1.99/week. If you opt for the yearly or lifetime upgrade, you'll receive a special gift!
To stream music to Chromecast using DoCast, follow the steps below:
2. Then, launch the app and let it search for Chromecast devices around you.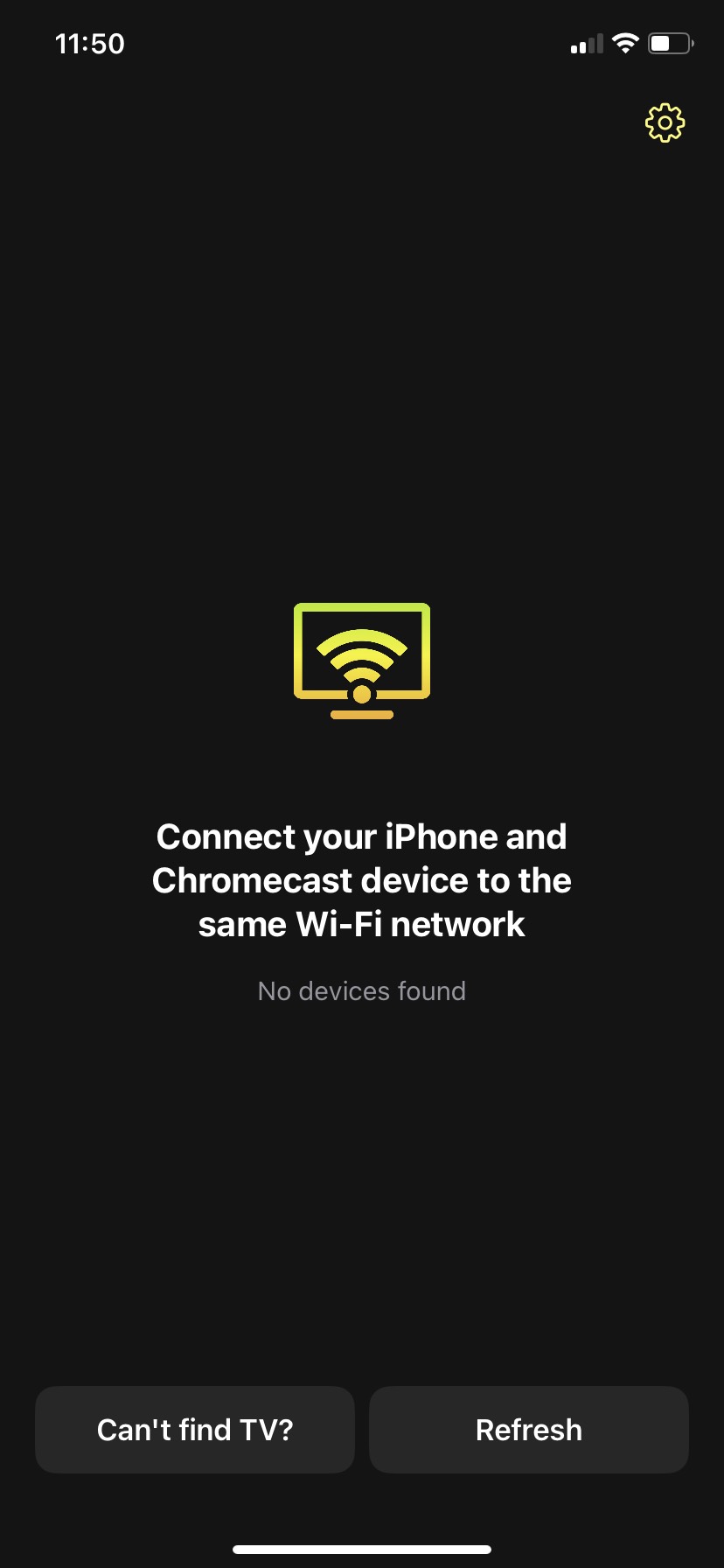 3. Choose your Chromecast when it shows up on the screen.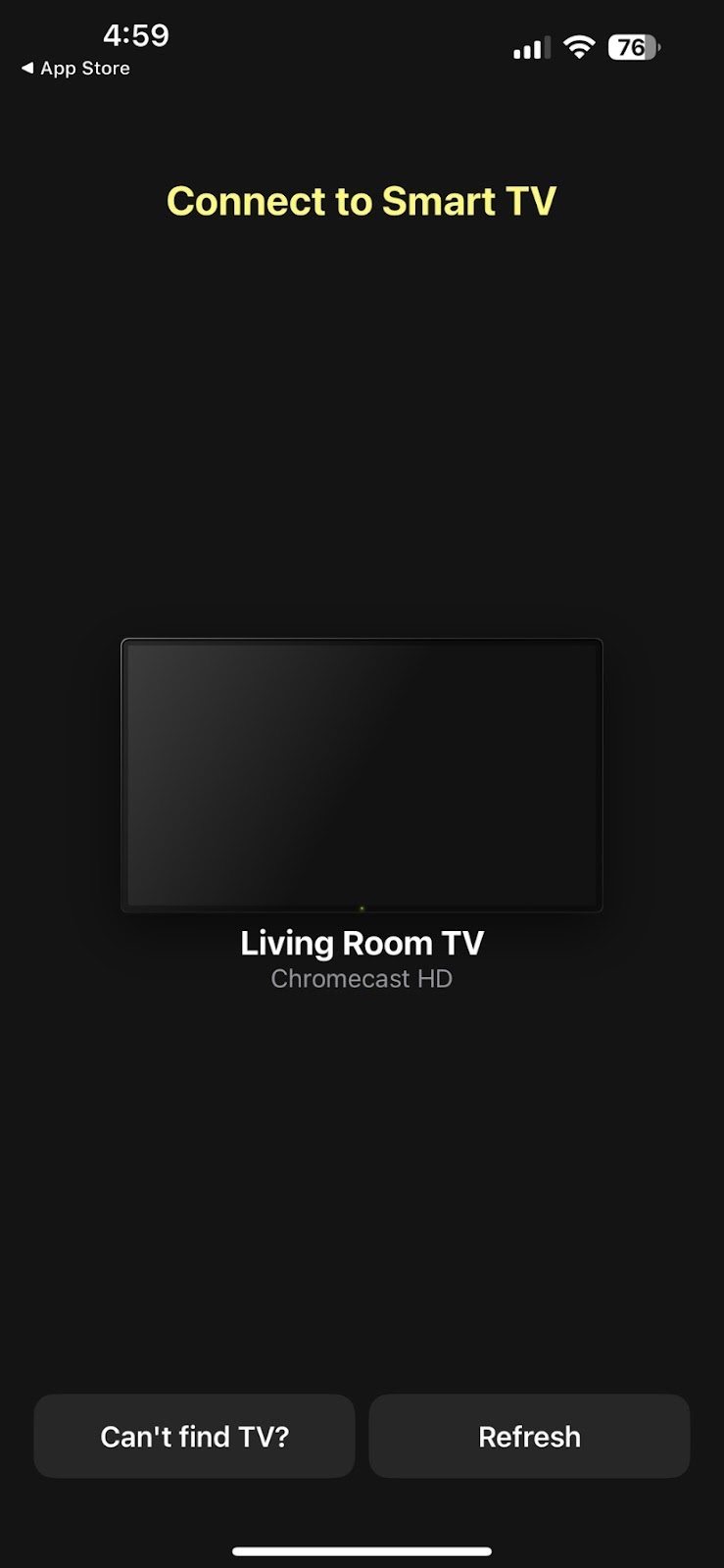 4. Now tap the Music tile.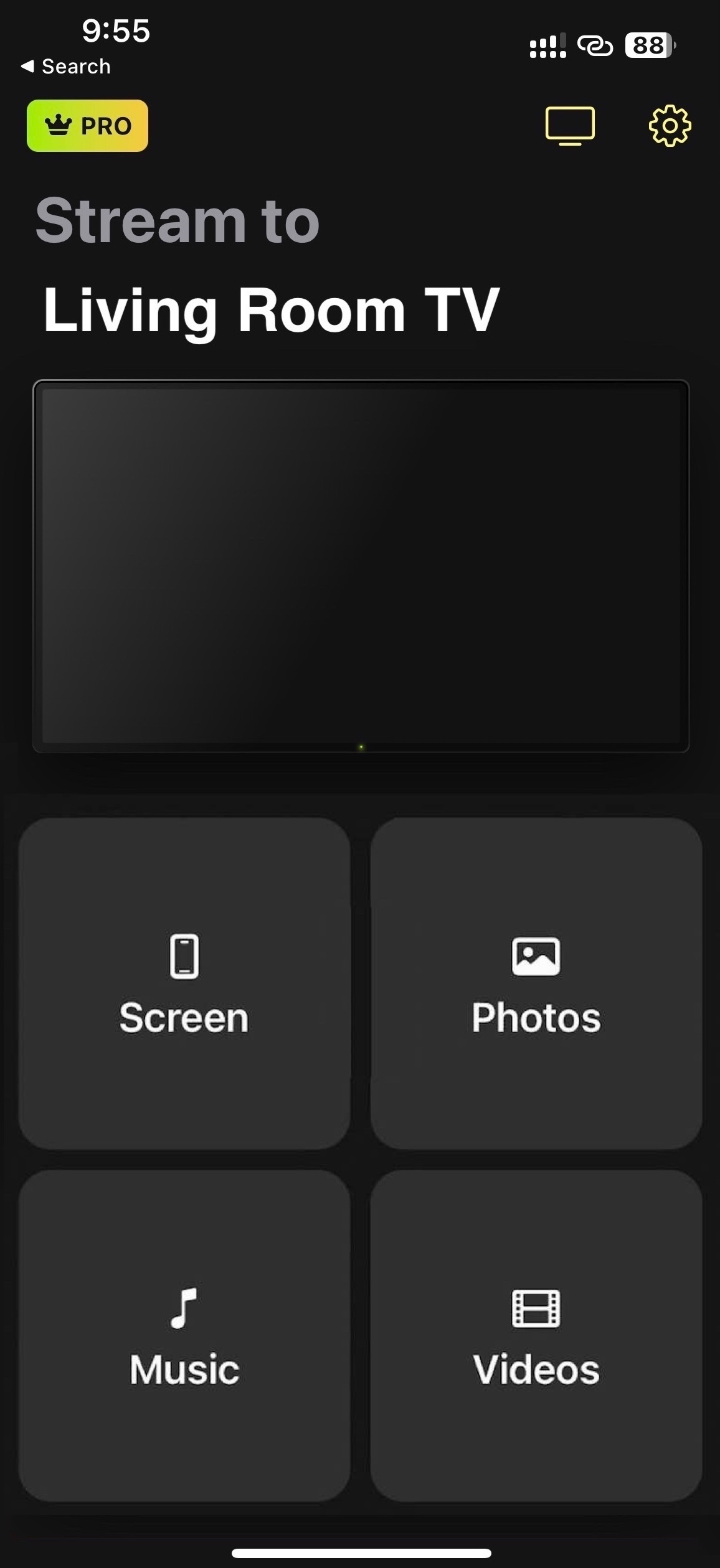 5. The Music menu will open. Tap on Songs section, choose any song and it'll start playing on your TV.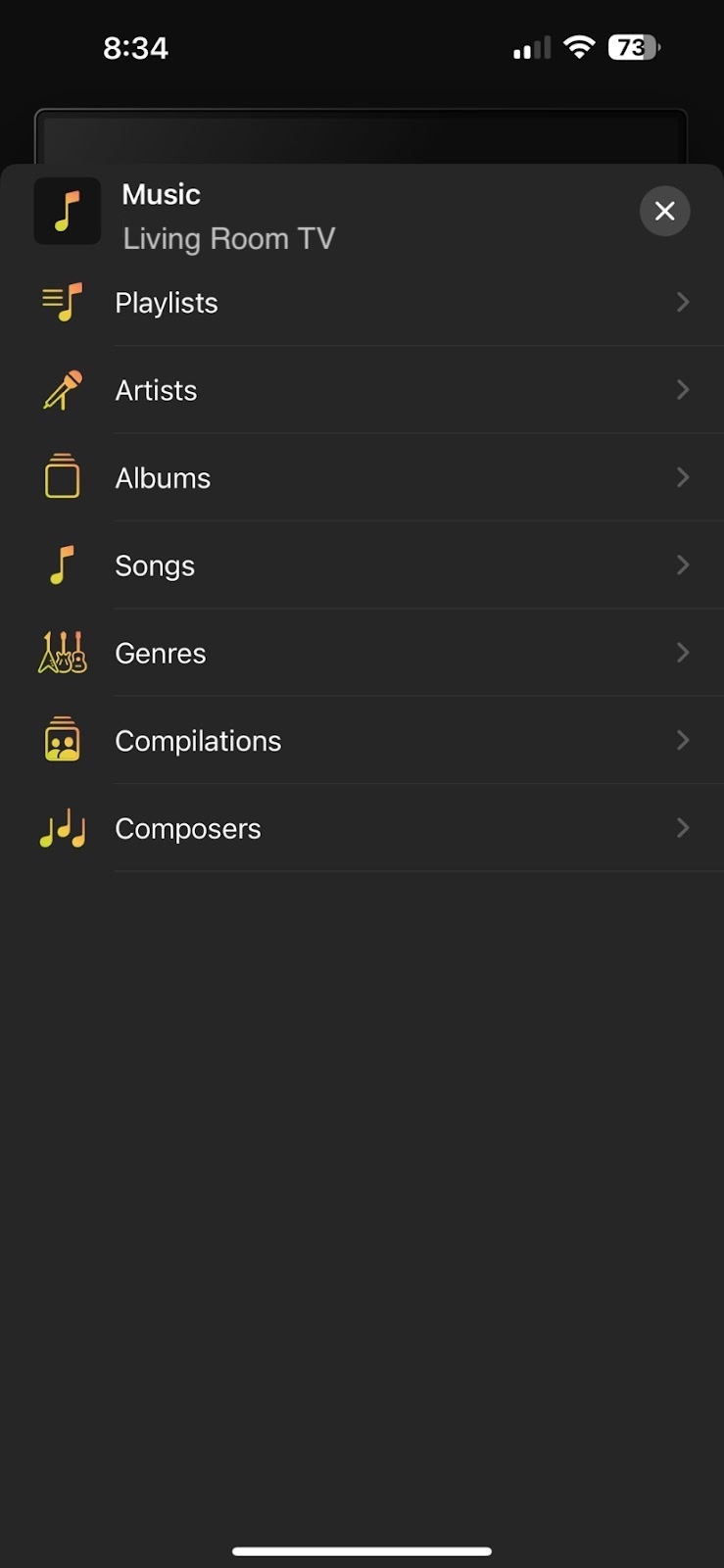 NOTE: DoCast and other third-party apps can't play DRM-protected content, whether it's audio or video.
2. Using Chromecast with Spotify
Spotify has native support for Chromecast, which means it has a casting icon that you have to tap to play music on your TV. This makes the whole Chromecast audio setup on iPhone very easy. Spotify is one of the most popular music streaming apps worldwide, which is why the casting icon is so useful.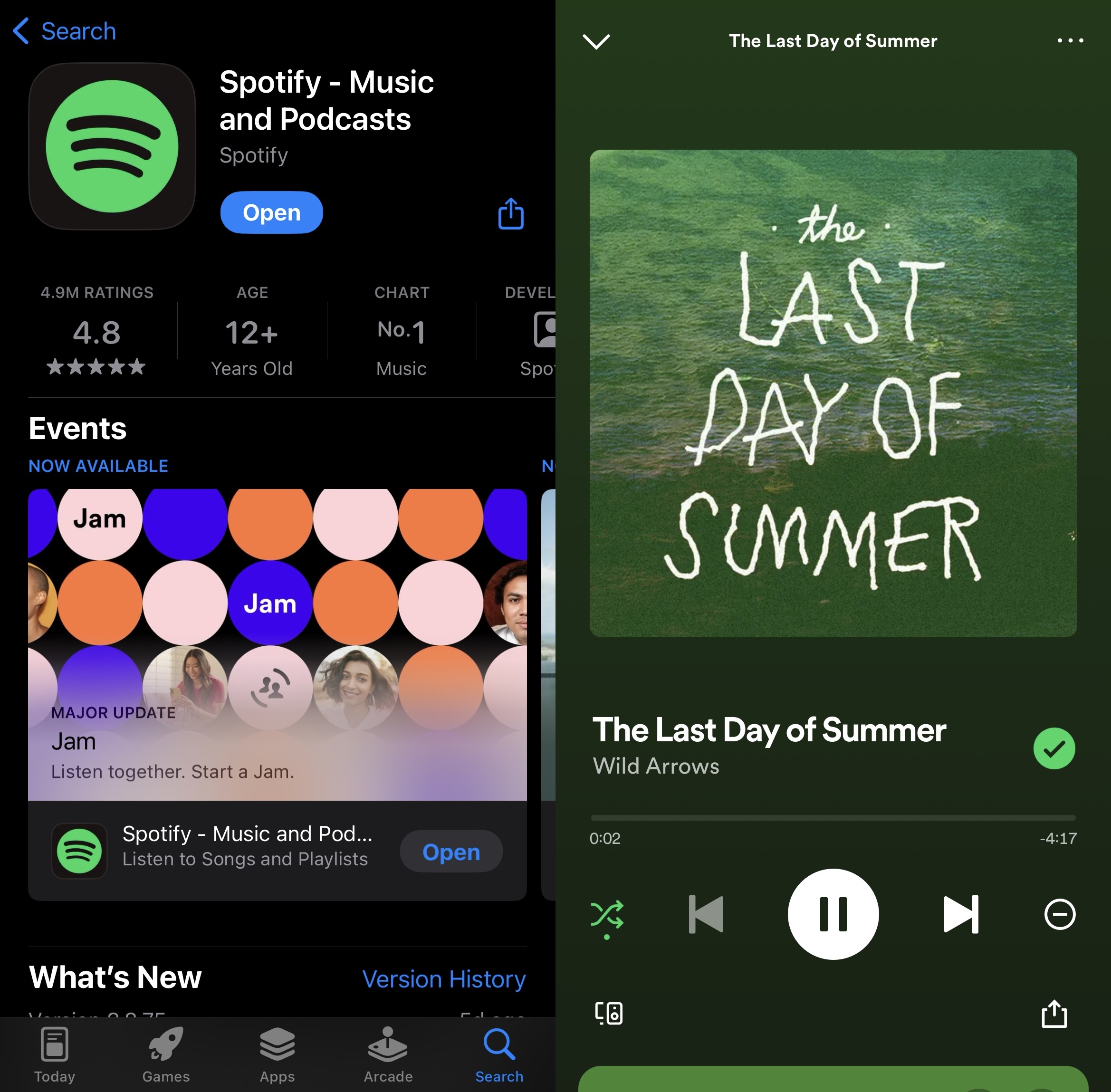 You can play your favorite playlists and songs on your TV by selecting your Chromecast device when it shows up in the list (make sure your iPhone and TV are on the same Wi-Fi network). 
There are tons of playback controls on the iPhone when connected to Chromecast, making it easy for you to change songs and turn on shuffle or repeat. Note that while Spotify is great for casting music to Chromecast, you won't get access to other features such as casting videos and screen mirroring your iPhone.
3. Using Chromecast with Pandora
Pandora is a US-exclusive music streaming platform. It has similar features as Spotify and comes with a casting icon that lets you stream music to your Chromecast TV.
Just like Spotify, all you have to do is tap the casting icon. Select the device to Chromecast audio and iPhone will give you various playback controls.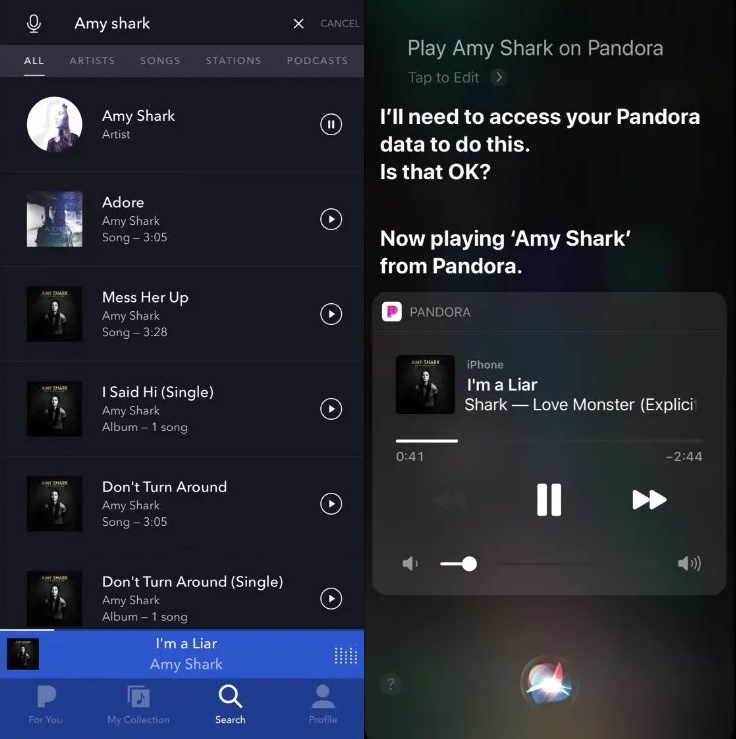 Pandora has a great selection of music and podcasts. It lets you create "stations" of your favorite songs. These stations help the app understand your music taste, which results in tailored recommendations of similar music in the future.
The only downside is that Pandora isn't available anywhere except the US and, as mentioned above, it doesn't have any other Chromecast feature. It's free to use, but you will encounter ads every now and then while listening to music, even when it's connected to Chromecast.
4. Using Chromecast with Amazon Music
Amazon Music is another music streaming app that's popular all over the world. It's bundled with an Amazon Prime subscription and gives you access to millions of songs. Just like the other two apps on this list, Amazon Prime has a casting icon, allowing you to Chromecast audio on iPhone.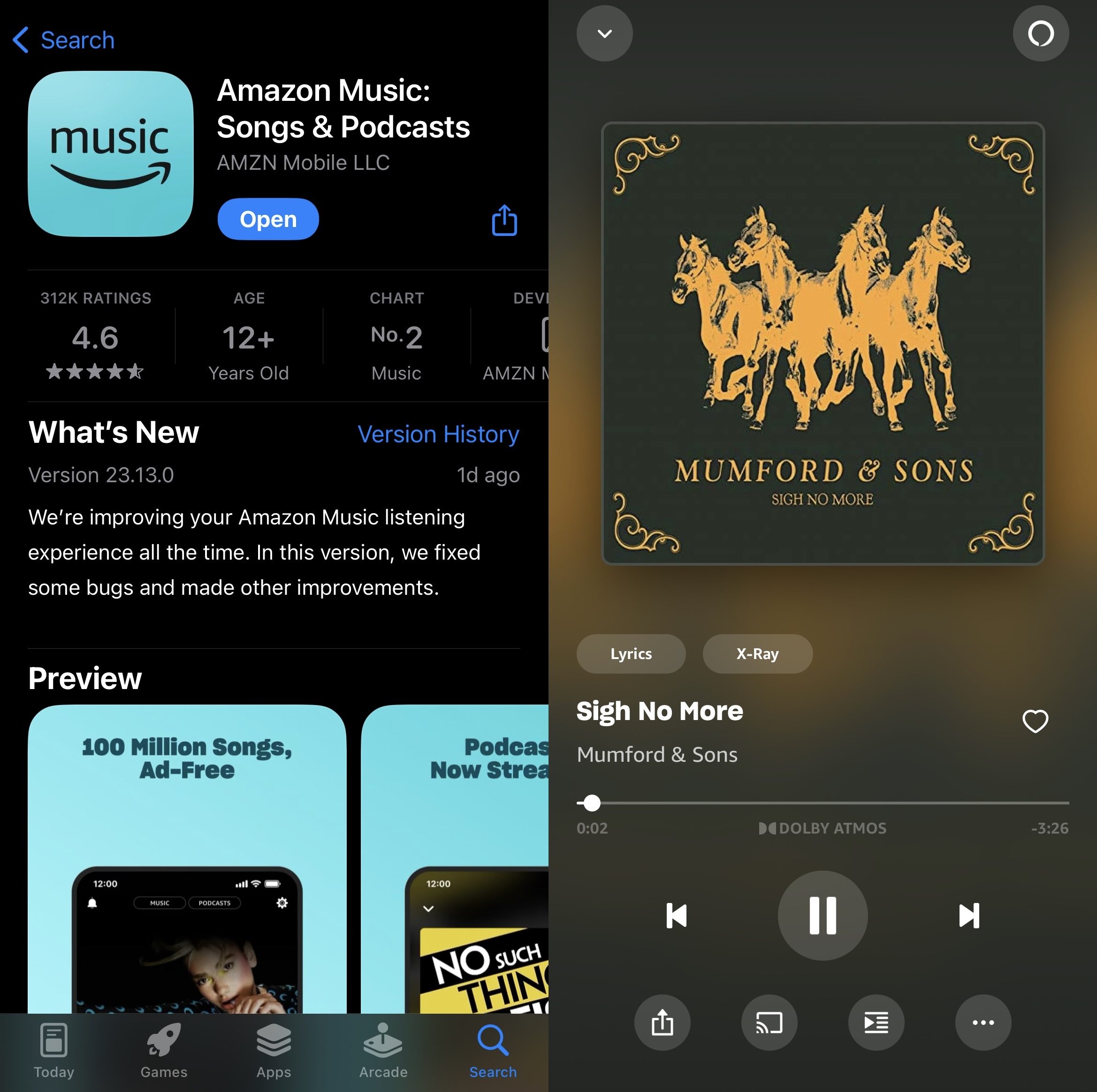 To stream music with Amazon Music, tap the casting icon and pick the Chromecast device you want to cast it to. You can control the volume, shuffle through tracks, and play/pause the music on your iPhone.
Amazon Music provides seamless integration with Chromecast and its user-friendly interface gives you a great music-listening experience. But again, there are no other Chromecast features, so you're limited to casting audio.
Conclusion
There are tons of methods you can use to play music on Chromecast from iPad and iPhone. You can either stick to apps with native support such as Spotify or try a third-party app that has all the best Chromecast features.
Apps with native support are great if all you want to do is stream music to Chromecast, but you won't be able to cast any other file type (such as pictures or videos) with them. Moreover, if you don't have an active subscription to the streaming platform, you'll regularly see (and hear) ads while casting music. 
We suggest using the third-party app DoCast as it's free and has tons of great casting features. You can use it to stream your favorite tracks to Chromecast without seeing or hearing any ads. It also lets you cast offline videos and photos, and mirror your iPhone's entire screen.
Frequently Asked Questions
Yes, you can use Chromecast with an iPhone. All you need is a third-party app like DoCast. It's free to use and is packed with features. Once you've connected it to your Chromecast, just go to the Music section and choose any song to play it on your Chromecast TV.
To cast music from your iPad to Chromecast, you can use DoCast in the same way you'd use it on your iPhone. Connect the app to your Chromecast device, open the Music section, and then just pick the song you want to hear through your TV's speakers. You'll be able to control the volume and change songs directly on your iPhone.
Unfortunately, this device is no longer produced by Google. If you're trying to connect your Chromecast to a music streaming app and it won't work, it could be because your iPhone and the Chromecast device are not on the same Wi-Fi network. You need to use Google Home to connect your casting device to the same Wi-Fi as your iPhone. Also, make sure that you're not connected to a VPN.