Managing your files is much easier when you are using an efficient file manager that conforms to all your expectations. There is a variety of file managers available on the web and when you want something versatile with a truly professional-feeling still easy to understand and use, you have to take lots of factors into consideration. Will it support all connections you need to work with? How customizable is it? How many features are available and what will be the price?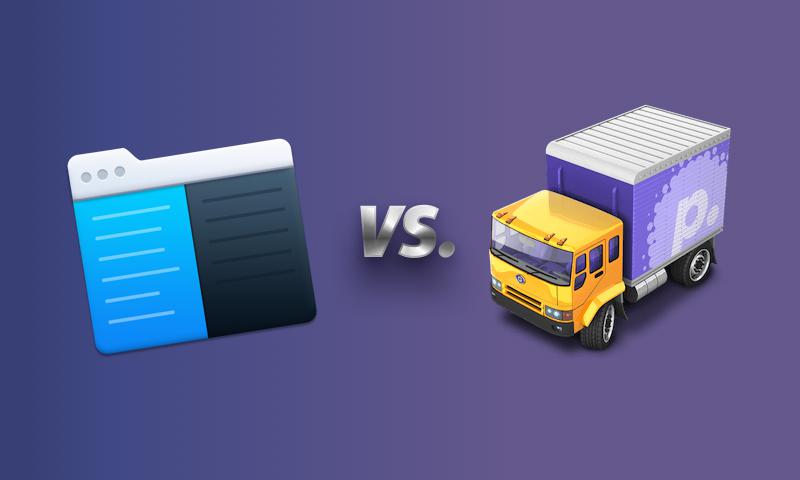 Compare Commander One and Transmit to see which one will work for you
Commander One was developed in Swift by Electronic Team developers and lets you manage a large amount of files in a simple and effective way. Commander One works with local and network drives and has an easy switch to show/hide the hidden files.
Transmit is an FTP software for Mac developed by Panic and is a shareware. Transmit 4 has a number of features, many of which are based on technologies Apple has introduced in OS X 10.4, such as uploading with a Dashboard widget or the dock, support for iDisk/WebDAV, FTP/WebDAV/S3 servers as disks in Finder, Spotlight, Droplets, Amazon S3 support and Automator plugins.
Commander One is suitable for any level of its users with the variety of tools it offers. Create, delete, copy, move and rename folders and files; rename folders while they are moved or copied. Commander One queues active file operations in the background for easy management, offers unlimited number of tabs, three view modes, etc.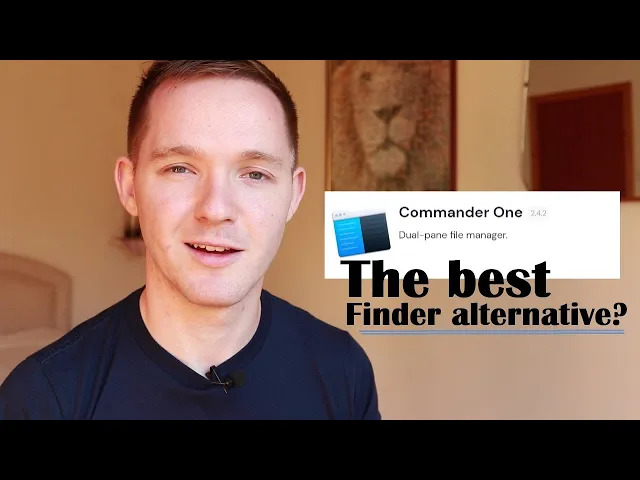 Commander One can be personalized up to anyone's requirements - assign hotkeys to any file operation and choose from a variety of color themes. Transmit doesn't offer themes and hotkeys.
Commander One supports a lot of connections including FTP, SFTP, FTPS, FTPES, Dropbox, Google Drive, Amazon S3, WebDAV protocol, Microsoft OneDrive, MTP, iOS. FXP Copy and SCP are scheduled for upcoming releases. Out of these, Transmit doesn't work with FXP Copy, Dropbox, Google Drive, Microsoft OneDrive, MTP devices, iOS devices, SCP.
Commander One PRO has the Process Viewer that lists all ongoing processes on your machine and offers the possibility to quit any of them. Transmit doesn't offer Process Viewer as well Terminal Emulator. Terminal Emulator is offered by Commander One and lets you execute terminal commands directly from the app without switching to other apps. File and folder comparison is not available in either of the apps at this time. Folder synchronization is offered in Transmit. There are plans to add this features to Commander One though. Both apps don't offer hex editor at this time. Sorting in Transmit is available by 6 parameters, while Commander One offers 5.
Commander One works with ZIP, RAR, 7zip, TAR (bz/gz/z/xz) archives, while Transmit only works with ZIP and that's it. Also Transmit doesn't let you open archives as regular folders. Commander One is a free file manager for Mac OS X that for additional payment offers advanced features, whereas Transmit has a free 7-day trial and after this period, the product can only be used for 7-minute sessions until purchased.
Frequently Asked Questions
Commander One
Requirements: macOS 10.13+ ,
51.85MB
size
Version
3.7(3831)
(
25 Sep, 2023
)
Release notes
Category:
Utilities