Client:Rimon Shaul

"I couldn't find any download manager for Mac that gets even close to Folx"
read full review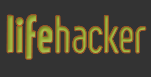 Evaluated by: Lifehacker

"Folx is a feature–rich download and torrent manager for Mac"
read full review

User Manual
Free, fast and convenient Mac torrent downloader

Folx is aimed to provide the most convenient way of downloading torrent files and creating torrents for various trackers. It is not overloaded with unnecessary features and has a handy and comprehensive interface.

Folx was developed for Mac only and as a result its interface is an absolute Mac-style one.
Full features list:
Powerful download engine for maximum performance
High download speed
Auto-resuming file transfer
Set the priorities for downloads
Control time and speed of your downloads
iTunes integration (PRO Version)
Smart Speed Adjustment (PRO Version)
Split the downloads in several threads
Scheduling of downloads (PRO Version)
Automatic capture of download links
Torrent client
Search for torrents directly from the application (PRO Version)
Possibility to limit maximum upload rate for specific torrents or globally
Automatic download of files from RSS feeds (PRO version)
RSS subscription directly from Folx interface
Smart tag and folder technology to manage all your downloads
Smart groups creation
Automatic tags assignment to download tasks
Detailed log info to check the download process
Growl integration
Spotlight integration
Almost all Mac OS X browsers integration
A wise Floating Window – quick access to your downloads
Folx can be running in the background after launch
User-friendly interface
Interface languages:


Compatible with:
Mac OS X 10.4
Mac OS X 10.5
Mac OS X 10.6
Mac OS X 10.7
Mac OS X 10.8
| # | Comparison option | Folx | Folx PRO |
| --- | --- | --- | --- |
| 1 | Search for torrents directly from the application | | |
| 2 | Smart Speed Adjustment | | |
| 3 | Scheduling of downloads | | |
| 4 | Split the downloads in up to ten threads | | |
| 5 | Split the downloads in two threads | | |
| 6 | Easy to use Torrent client | | |
| 7 | Control time and speed of your downloads | | |
| 8 | High download speed | | |
| 9 | Detailed log info to check the download process | | |
| 10 | Auto-resuming file transfer | | |
| 11 | Set the priorities for downloads | | |
| 12 | Automatic capture of download links | | |
| 13 | Smart tag and folder technology to manage downloads | | |
| 14 | Growl integration | | |
| 15 | Spotlight integration | | |
| 16 | All popular Mac OS browsers integration | | |
| 17 | Handy Status window – quick access to downloads | | |