New and revamped look
Best Mac media player for any format
Our free media player for macOS supports a wide range of common and not so common audio & video formats, including FLV, SWF, WMV, AVI, MOV, MP4, MP3, DAT, FLAC, M4V, MPG, MKV and Blu-ray unencrypted discs. It can play virtually any media file. Elmedia Player provides a perfect HD experience thanks to hardware accelerated decoding, using the processor to help avoid common problems like video slowdowns and unsynchronized sound.
Make your own playlists
Want to binge watch or listen to all your favorite tracks without having to open every file? Easy! Just throw all the files into Elmedia Player to build your own unique playlist and enjoy it non-stop.
Full control over playback
Adjust the playback speed on the go, set subtitles or audio delay to fix any out-of-sync issues, navigate through videos frame-by-frame, resume playback from where you left off, bookmark your favorite video moments.
Media player Mac streaming
Stream your local files to Chromecast, AirPlay and DLNA-enabled devices
With our media player installed on your Mac you can stream local files to Chromecast, Apple TV, any Smart TV and other AirPlay and DLNA-enabled devices. Elmedia Player can also act as an audio AirPlay receiver, which comes in handy when you need to stream audio from your phone to a Mac connected to a sound system.
Apple TV
and other AirPlay devices
Stream content from Elmedia Player to AirPlay devices including Apple TV natively, and Mac computers which have Elmedia Player installed.
Smart TV
and other DLNA devices
With our DLNA media player for Mac you can easily cast various types of media wirelessly from your Mac to any DLNA-enabled devices like Smart TV in your home network.
Media player for Mac
and Chromecast
Cast local and online files to your TV with Chromecast and Chromecast Ultra directly from your computer.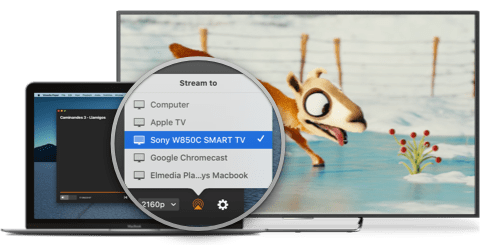 Every format is supported
Stream audio and video in their native formats or transcoded in real time. AVI, FLV, MKV, 3GP are just some of the many formats that are supported.
Stream online videos without ads
For a completely ad-free experience, use the Open Online Video option to stream content from YouTube, Dailymotion and Vimeo.

Ultra HD Videos
Stream up to 4K videos to compatible devices like Chromecast Ultra, Apple TV 4K, Smart TV (Samsung , LG, Sony, Panasonic, etc.).

Stream with subtitles
If a video you are casting has subtitles, they can be streamed as well. Elmedia supports embedded as well as external subtitles.
Stream playlists
Create your own unique and personalised playlists for an uninterrupted, ad-free watching on your larger screen!
Control streaming in the player
While streaming from Elmedia you can play, pause, scrub through the video and adjust the volume directly in the app.
Manage subtitles
Media player for Mac with advanced subtitles support
Elmedia Player allows you to customize the look of subtitles in various ways and will let you either load them automatically or manually (.srt, .ass, .smil and more are supported). In case subtitles are not in perfect sync with original video, you can increase or decrease their delay until they run smoothly along with the video plot.
Appearance

Customize the font, size, text and background colour of your subtitles.

Autoload

Load the subtitle files automatically and choose a preferred language.

Online search

We have built the search through opensubtitles.org service into Elmedia Player, so you can find any in a couple of clicks and use them for your favorite movies.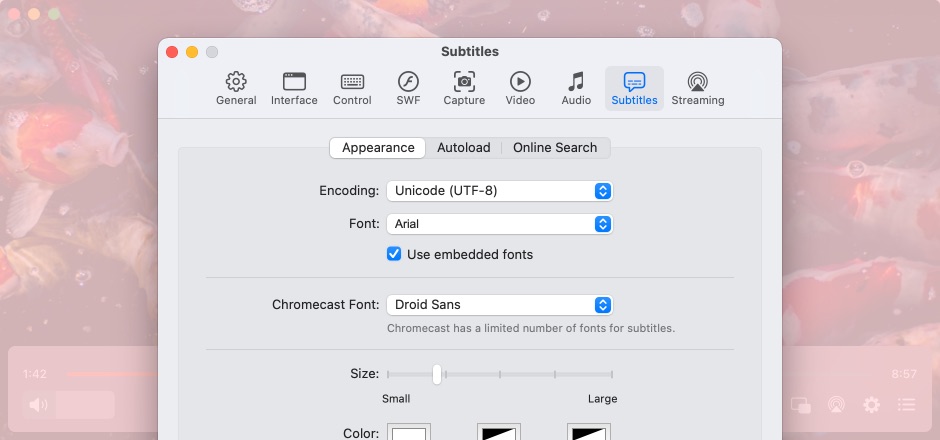 Advanced Mac media player
Enjoy every moment. Get the most out of your video and audio files.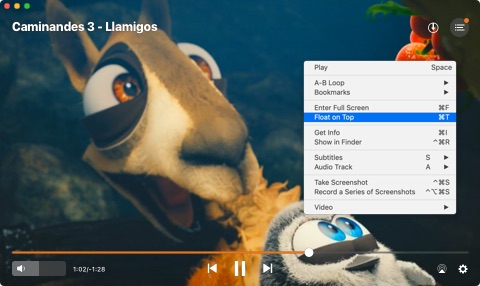 The only Flash player for Mac
While playing SWF files you can choose the default quality and manage local Flash security settings. Choose what data is sent and received over the web.
Video tuner
Control the brightness, saturation, contrast, gamma, hue, noise reduction and sharpness of a currently playing video.
Touch Bar support
Customizable Touch Bar support for Macbook Pros. Use the Touch Bar to easily play, pause, scrub through the timeline etc of your media - or add any controls you want!
Screenshots
Take a screenshot of favorite movie moments or convert a whole movie into series of screenshots,all while it is playing!
Continuous loop
Choose any part of a video to play continuously until you decide to stop it.
Deinterlacing
Say goodbye to those irritating horizontal lines on fast moving objects - enable the deinterlace option in Elmedia.
Fine-tune audio delay
Audio out of sync? No problem! Elmedia can increase or decrease the audio delay, allowing you to fine-tune the experience and match the sound with the on-screen action.
Progressive full-screen mode
You get to choose which monitor will play full-screen if you have more than one connected to your computer. Native macOS full-screen mode is supported.
Best sound with media player Mac
Get the quality of your audio sound to a new level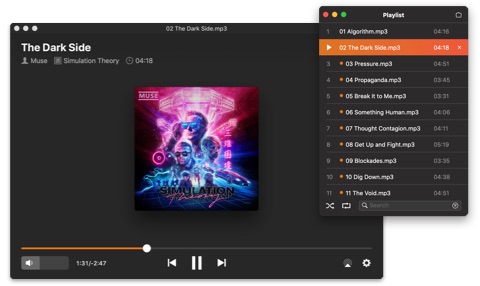 Native volume control
A volume control that does not affect the system volume.
Support for external tracks
Elmedia Player has the possibility to load external soundtracks, autoloading those in the same folder and allowing manual selection of audio files located elsewhere.
AC-3/DTS through S/PDIF
Enable passthrough for hardware decoders – AC3 or DTS for surround audio.
Audio equalizer
A 10-band equalizer with lots of presets lets you create the perfect sound for the best experience possible.
Open Online video
Watch online videos without ads
Open Online Video allows you to access YouTube, Vimeo, and Dailymotion videos directly from the app. This way you get to watch favorite videos without ads, which you would otherwise have to watch through or wait to skip. We love this! - Combined with the option to create unique playlists, its ideal for those binge watching marathons or creating that perfect playlist for the party!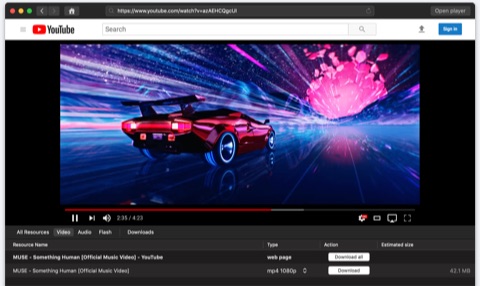 Elmedia Player tips & tricks
We love sharing interesting facts, how to articles and usage scenarios for Elmedia Player with you. You are welcome to follow the link and find even more useful info.
What others say about Elmedia

#1 at Video
Elmedia Player
Universal video player for Mac
4.8
rank based on
131
+ users
Get a download link for your desktop
Submit your email address to get a link for quick download on your desktop and get started!
Pricing:
Starts from $19.95
Languages:
中文, Český, Deutsch, English, Français, Italiano, 日本の, 한국어, Polski, Русский, Español, Svenska, Nederlands