YouTube to MP4 Converter Mac App
This YouTube to MP4 Mac converter is all you need to access YouTube while offline. Copy the links to your videos or playlists and paste them in Airy. It can handle an unlimited amount of videos in the queue. You can set the quality of downloaded MP4s. If you want to start downloads even faster, Airy can be integrated in any browser and used without copying and pasting. This YouTube downloader for Mac gets regular updates, which keep improving and adding useful features.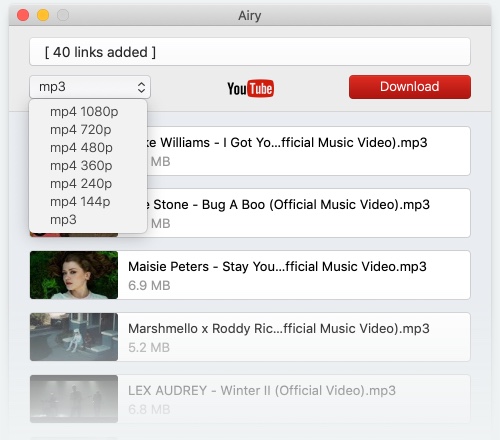 How to Convert Youtube to MP4 Video Files in Airy
If you try Airy, you'll find that the downloading steps aren't difficult at all. Who would've thought that it would be so easy to convert YouTube video to MP4? The instructions below are all you need to begin.
1
Once Airy is installed, get a video URL
Go to a YouTube video page and copy the address from the address bar.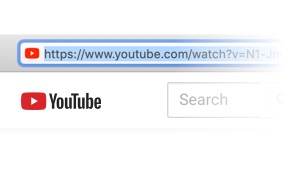 2
Paste it in Airy to detect the video
Airy has a convenient text box for you to paste the aforementioned URL.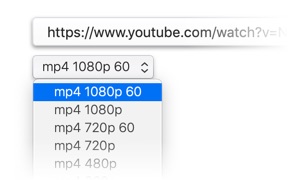 3
Configure and start your download
Don't forget to choose the desired format or video quality.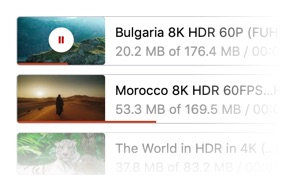 Airy YouTube Downloader
YouTube to MP4 Mac Converter - Airy Advantages
Many apps can download clips in high resolution. What makes Airy stand out among the
best YouTube to MP4 converters
? This downloader offers a unique set of features for HD video conversion. Playlists, music, subtitles - all these combine to create a truly innovative product. Grab dozens of videos at once, in the format that you need. And we're just getting started.

Not just for single clips
This feature will spare you a lot of trouble. Don't load playlists by hand - Airy will open every item at once, without having to copy and paste the links one by one. This applies to any list, large and small.

Take YouTube with You
Going somewhere without a connection? Worry not. Stock up on fully-offline videos and forget about boredom. Whether you're on a plane, on a train, or even on a cruise boat, Airy's got your back.

Background Operations
Airy doesn't need constant attention or a lot of system resources. You can forget about it while it's running. This app is quiet and efficient, and it won't interrupt anything you're doing in the foreground.

Bypass All Restrictions
Forget about obstacles when you convert YouTube video to MP4. You should have access to your videos at any time. Log in through Airy and you can create backups of private and age-restricted clips.

Download Without a Limit
Airy may cost money, but it doesn't try to sell normal functionality in a separate package. You can download as many MP4 files as your network can handle, without having to worry about daily limits.

Pristine Video Quality
Choose a video quality setting for every occasion. Keep low-res videos and music on your phone, store medium-res clips on your laptop and watch glorious Full HD on a big screen. Airy has options.
Airy YouTube to MP4 Converter Mac - Notable Features
▪ Quick conversions and downloads, so you can get those videos without delay
▪ High level of privacy and security with no spyware or ads
▪ Limitless queue that allows you to download many videos in a row automatically
▪ 20 translations in different languages to ensure that anyone can use Airy
Disclaimer
Airy is intended to be used as a back-up tool for personal data. We don't condone any illicit use. Keep in mind that you will bear the full responsibility if you decide to use our software to violate the copyright law.
What others say about Airy

#1 at Downloaders
Airy
Download YouTube videos & convert video into MP3 format
Get a download link for Desktop
Submit your email address to get link for quick download and get started!
Pricing:
Starts from $19.95
Languages:
中文, Český, Deutsch, English, Français, Italiano, 日本の, 한국어, Русский, Español, Nederlands