YouTube to MP3 Mac Downloader - Airy
Useful for music and videos
Convert an album in one operation
Keep downloads running in parallel
Developed for your comfort
Get it for Windows or Mac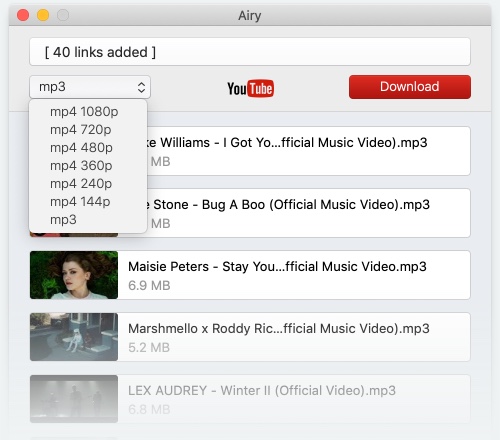 How to Convert YouTube Video to MP3 on Mac
1
Get a YouTube address you'd like to convert. To do that, copy it from the address bar of your browser or use "Share" > "Copy to Clipboard".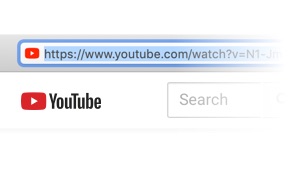 2
Open Airy. Paste the address into the search box. After loading momentarily, it should give you the download options.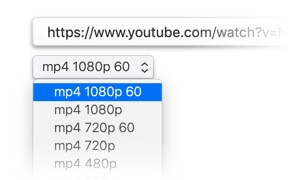 3
Choose a format/quality option. A 480p video should be good on a mobile phone; we suggest 720p and higher for desktop viewing. Press "Download".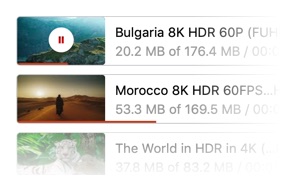 Airy YouTube Downloader
Why Is Airy an Excellent YouTube Converter for Mac?
Airy is designed to deal with many problems that are commonly encountered by every YouTube to MP3 converter Mac app. As a result, it achieves incredible versatility while keeping its interfaces clean and compact. Airy fulfills the functions of multiple apps from the same price range, and it saves you a lot of busywork. Here are some specifics:

Playlist Handling
Don't convert YouTube to MP3 on Mac one file at a time. Airy accepts playlist links, queueing up every single video. Better yet - you can change the video/audio quality setting for the whole playlist in one go.

Parallel Downloads
Do you have high-bandwidth internet? Airy will make full use of it. YouTube caps download speed for individual clips, but you can have multiple downloads running at once, ensuring that your queue dissipates much faster.

Convert Music in Batches
No need to wait for a download to finish - you can stack up as many as you want, creating a queue. The videos will get downloaded and converted in the background, and you'll come back to find a complete set of files.

Manage Downloads Easily
Pause your downloads and resume them whenever you wish. Cancel them or view their status. The possibilities are endless - and it's all possible thanks to Airy. You may have seen it before, but was it ever so beautiful?

Get Channels in a Click
If you think about it, a channel is just a large playlist. Airy brings this thought to its logical conclusion, allowing you to download channels wholesale. Beware! Channels are usually quite large, and will require a lot of storage space.

No Restrictions Apply
It's uncommon for a YouTube to MP3 converter for Mac to deal with this issue. But Airy prevails. You can use your YouTube credentials to access and convert any video that may require you to be logged in.
Disclaimer
We've created Airy for non-commercial goals, and without any intention for copyright infringement. You may only use it for the intended purpose - backing up your own data. You are personally responsible for any violations that you commit with the use of our software.
QnA
Did the article leave you wanting for more? Here are some additional answers to questions that a lot of people ask. We hope that you'll be completely satisfied.
Look no further!
Airy YouTube Downloader
is the answer to all your YouTube audio needs. It's easy to use and the assortment of features on show is totally unique. It's a YouTube to MP3 converter Mac users shouldn't miss.
It's debatable what constitutes the
best YouTube to MP3 converter
, but Airy is certainly close to the first spot. It converts anything - single songs, playlists or massive podcasts. Most importantly, it allows you to convert YouTube to MP3 on Mac at your own pace.
What others say about Airy

#1 at Downloaders
Airy
Download YouTube videos & convert video into MP3 format
4.9
rank based on
811
+ users
Get a download link for Desktop
Submit your email address to get link for quick download and get started!
Pricing:
Starts from $19.95
Languages:
中文, Český, Deutsch, English, Français, Italiano, 日本の, 한국어, Русский, Español, Nederlands