YouTube to MP3 Mac Converter
Airy is one of the best YouTube to MP3 converter Mac apps you could find. Playlist, channel downloads, format options and a carefully-designed interface - Airy combines the best features found in downloaders and converters on the market.
This YouTube downloader saves music directly as MP3 files that can be played immediately.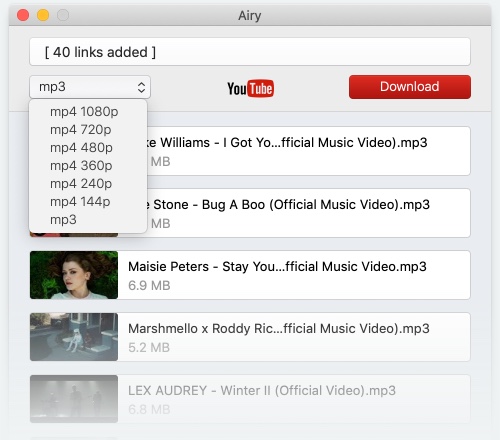 How to Convert YouTube Video to MP3 on Mac in Airy
1
Open your browser and navigate to a YouTube video. Copy the URL to your clipboard.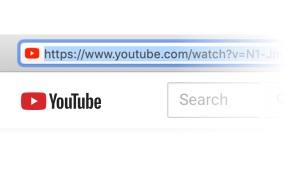 2
Open Airy and paste the link in the text box. Choose "MP3" from the drop-down menu.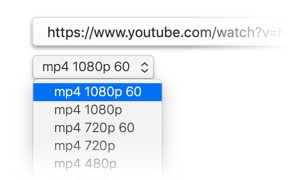 3
Press "Download". The file will be added to the queue. It should load shortly.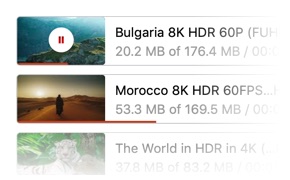 Airy can also process playlist and channel links. And there's more to discover.
Airy YouTube Downloader
The Advantages of Airy
Many things factor into the quality of a macOS YouTube audio ripper. The app should handle playlists, and produce files that are compatible with iPhones and iPads. Quality options are preferable, since many people expect YouTube to MP3 320kbps bitrate.
Airy is the best simply because it does everything that a YouTube to MP3 Mac converter should. What can you find in this multifunctional app? Here's a heads-up:

Entire Playlists at Once
Converting videos one-by-one is a pain. But it doesn't have to be this way. Airy supports playlist links and upon opening one it will add the whole list to the download queue. No menial labor required!

Download in Parallel
Do you have a particularly fast internet connection? Airy will utilize it to the fullest. Even if YouTube caps the download speed for one video, Airy can run multiple downloads at once. Finish large downloads faster!

Stack Them Up
You don't have to wait until a download ends before adding another one to the list. Browse at your leisure and keep stacking up that queue - it will resolve eventually. You can even do this with playlists!

Pause Anytime
Downloads may take up a lot of bandwidth. It's nice when you're able to stop them at will. Airy allows you to pause and continue downloads whenever you wish. The download queue and format settings will be preserved.

Channel Conversion
If you thought that playlist downloads were impressive, wait until you see this! Airy will download entire channels, as long as you put in the web address. Make sure that you have enough space.

Log-in for Access
Most downloaders don't fare well with private or age-restricted clips. Airy is better - it allows you to put in your YouTube credentials and download any video that you can access from that account.
QnA
Got more questions about YouTube conversion, formats like M4A or OGG, or on other ways to
download YouTube music
? Everything you need to know to download songs is right here.
One app that comes to mind is Airy. It's not free, but the demo version allows for a couple free downloads - more than enough to get a feel for it.
It's debatable what constitutes the
best YouTube to MP3 converter
, but Airy is certainly close to the first spot. It converts anything - single songs, playlists or massive podcasts. Most importantly, it allows you to convert YouTube to MP3 on Mac at your own pace. The best song downloader isn't necessarily an audio-focused app. For example, a
YouTube to MP4 converter
usually has the necessary functionality for MP3. Consider Airy - it handles both video and audio of various types.
What others say about Airy

#1 at Downloaders
Airy
Download YouTube videos & convert video into MP3 format
4.9
rank based on
811
+ users
Get a download link for Desktop
Submit your email address to get link for quick download and get started!
Pricing:
Starts from $19.95
Languages:
中文, Český, Deutsch, English, Français, Italiano, 日本の, 한국어, Русский, Español, Nederlands