YouTube Audio Converter - Airy
A YouTube audio converter is the ideal way for you to convert YouTube audio to iTunes to enjoy offline. However, a combination of adverts, potential internet problems and simple convenience mean that most of us want a reliable way to download content from YouTube. That's where Airy YouTube to MP3 Converter comes in. Airy is the ideal tool for downloading YouTube content, letting you rip videos and audio in seconds.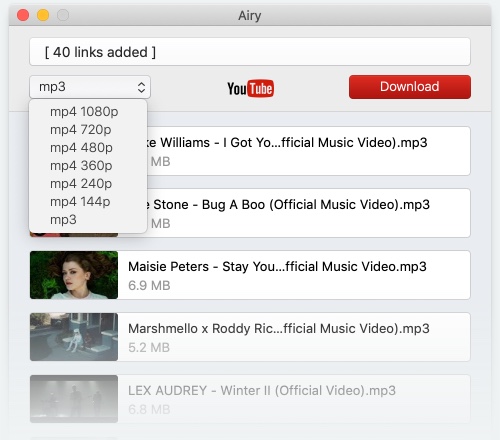 How to Convert YouTube Video to MP3 Audio Using Airy
1
First of all, navigate to the YouTube page with the video you're looking for.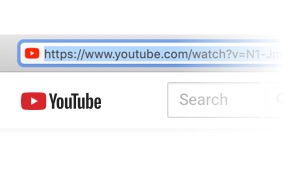 2
Copy the URL, open Airy, and paste it into the box. In the format options, choose MP3 to only save the audio from the YouTube video.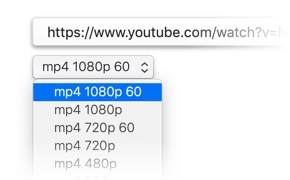 3
Hit Download, and you'll be able to download all sound from your chosen video.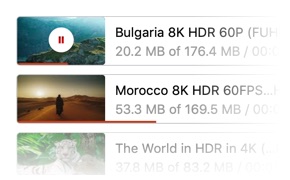 Airy YouTube Downloader
The Top YouTube Video to Audio Converter Around
There are plenty of options for anyone looking to convert YouTube video to MP3 audio, but how many of them are reliable? There are plenty of solutions that fall short on speed and versatility. Airy covers all those bases. It's a dynamic downloader that lets you quickly and easily convert YouTube videos to MP3s in seconds. Thanks to Airy, you can create an entire offline library of audio content in the matter of minutes. It's the ideal audio converter YouTube users can rely on.

Rip Entire Playlists in Seconds
Airy isn't just capable at handling single videos. It can rip entire playlists, letting you convert YouTube to audio for your favourite YouTube lineups on your device. All you need to do is copy and paste a playlist URL into the app, and hit download. Choose a format, such as M4a or MP4, or preferred quality such as 4K. All videos will be queued for ripping, and you can pick your preferred format and quality.

High Speeds Thanks to Multithreading
One of the standout features of Airy is its high speeds. This is thanks to its ability to utilise multithreading. Multithreading lets you convert YouTube audio to MP3 for a single file from multiple different threads at the same time. With Airy supporting 20 threads at once, you're guaranteed to get your files in the quickest time possible.

Rip an Entire Channel to Your macOS
Looking to convert YouTube video to audio and get an entire channel of songs or audio in your iTunes or AVI offline library? No problem. You can use the same function as the playlists option to rip all the content on a single channel, and the queue is limitless so there's no restriction on how much you download.

Get Past Any YouTube Restrictions
Anyone who regularly uses YouTube is familiar with favourite videos becoming blocked due to privacy options or age restrictions. Airy YouTube video to audio converter lets you deal with this issue. Simply download your videos, and they'll be permanently available to you offline, for whatever audio player you choose.
Disclaimer
Airy is a video downloader that has been designed to let you store your personal online content in an offline library. If you decide to use it to download content you do not have the right to, you are responsible for any copyright issues that may arise.
Questions and Answers
Got any questions about the above, or how to convert YouTube audio to MP3? The following are some of our most frequently asked questions, with answers.
There are plenty of options to pick from out there when it comes to a YouTube to MP3 converter, from Mediahuman to using code to rip audio. A list of the
best YouTube audio downloader
options can give you everything you need to make an informed decision, and choose the right one for you. Our top pick is Airy.
The ideal way to convert YouTube audio to MP3 is to use a program like Airy. Airy is 100% user friendly, and just takes a few seconds to rip audio from YouTube videos. Here's how it works:
First of all, download Airy from the homepage.
Navigate to the YouTube audio you want via your browser.
Copy the URL, and paste it into the box in Airy.
Choose your format (MP3 to download audio only from YouTube) or quality preferences and hit download.
That's it! Your file will head straight to your downloads folder.
What others say about Airy

#1 at Downloaders
Airy
Download YouTube videos & convert video into MP3 format
4.9
rank based on
811
+ users
Get a download link for Desktop
Submit your email address to get link for quick download and get started!
Pricing:
Starts from $19.95
Languages:
中文, Český, Deutsch, English, Français, Italiano, 日本の, 한국어, Русский, Español, Nederlands