Pirated software accounts for a really large part of all software in the world. This phenomenon actually needs a proper investigation – people who would never steal a can of food in a supermarket, have no issues using a cracked piece of software. Software does not seem to be a result of someone's hard work, although it is not entirely clear why. Whatever might be the motif, most of those who use pirated software do not realize that it is not entirely free. The damage it might incur can be rather significant. Here's why.
>>Download for FREE<<
The most obvious danger is, of course, the malware attached to the files being downloaded. Viruses not only affect the performance of your computer, those of nastier kind are capable of stealing your confidential information. Your credit card number, password to online banking, etc. can be traced, collected and sent to hackers. How do you like it?
Another thing you should be aware of – the pirated software can serve you only for a very short time. Once the first update is installed, it's likely your cracked application will stop working. Okay, you might try solving the problem by disabling automatic updates, but that means you won't get any vulnerability patches and soon will run into security issues.
Not that we want to nag on you – but, please, remember that stealing is prohibited by law. There is always a possibility of someone finding out you are using a cracked copy of software and taking legal actions against you. Software developers are quite serious about it these days.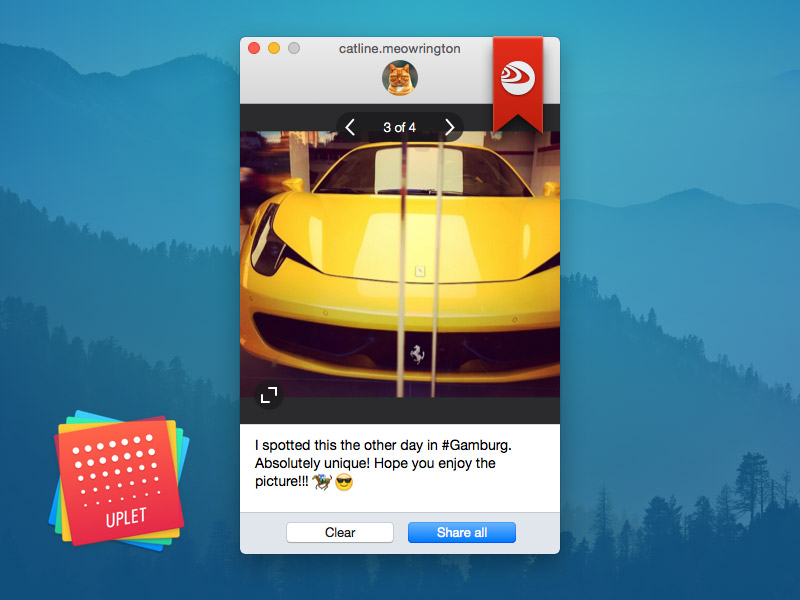 So if you ever land on a web site with Uplet crack, Uplet cracked, Uplet Multilingual, Uplet hacked, Uplet keygen, Uplet torrent, Uplet key generator, Uplet activation code, make sure to close it as quickly as possible – this is not where you should download Uplet. Go instead to the developer's official web-site or Mac App Store or contact an official reseller whose details we'll be happy to share with you. In case of any doubt, feel free to contact Customer Care, we'll be pleased to guide you.
Uplet
Requirements: OS X 10.9+ ,
21.74MB
size
Version
1.7.384
(
17 May, 2020
)
Release notes
Category:
Other solutions