Download SyncMate Full FREE, best sync tool Mac
SyncMate cracked software

We'll tell you how to get SyncMate - universal sync tool for Mac OS X - without syncmate serial number crack, syncmate keygen, syncmate activation code. We'll share the information on the latest SyncMate Fully activated – SyncMate synchronization tool Mac.

SyncMate is a friendly synchronization tool for Mac OS. All you need is just one app for all sorts of devices you own.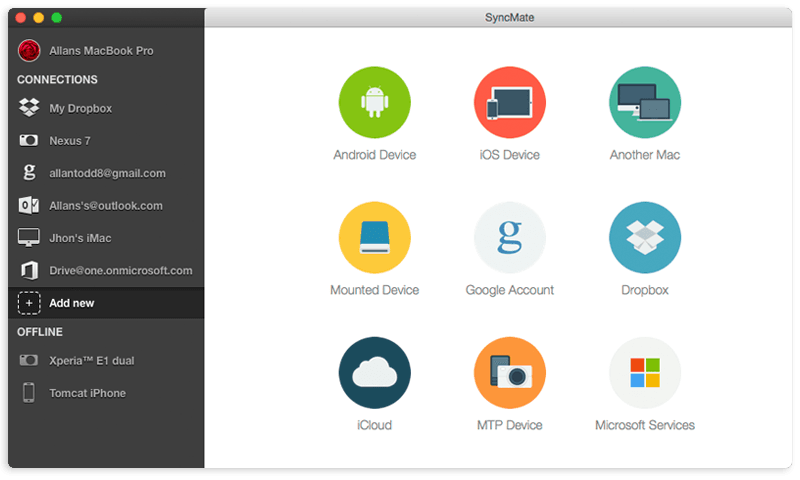 SyncMate does an important job of keeping all your files, calendar events and contacts in sync between your Mac and various devices and online storages. Thanks to this app you don't need to manually move images and videos from Mac to online storage or the opposite way. SyncMate got it covered.
Here is what makes SyncMate the best sync tool for Mac OS X:
SyncMate (Free Version) allows:
- Reading text messages without even using your cell phone;
- Syncing the events in your Calendar with supported devices;
- Syncing Address Book on Mac with its analogs on devices;
- Syncing your data in background.
SyncMate Expert Version
offers an amazing list of sync options:
Here is what makes SyncMate the best sync software for Mac:
★ Sync photos and videos between Mac and various devices;
★ Sync your iTunes content with playlists, libraries and folders on your devices;
★ Sync folders on Mac with folders on devices. Multiple file types supported;
★ Text from Mac: send, create, and delete SMS on full-size keyboard;
★ SyncMate keeps call history for you;
★ Sync Safari bookmarks. You can sync from Mac to device, from device to Mac and use bidirectional sync;
★ Enable automatic sync for your utter convenience;
★ Create backup copies of your important data.
Why it is a good idea to avoid SyncMate Expert cracked software: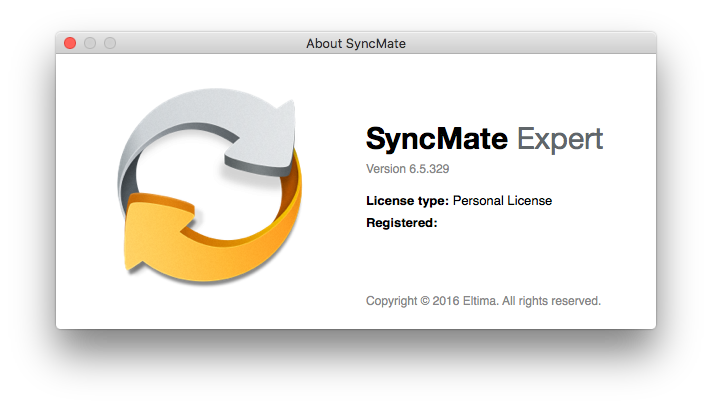 1.
It is illegal
: software developers are marking their software so that they know when the app is cracked.
2.
It won't upgrade
: when an app can't be updated you soon find it lagging behind other applications. Updates are very important if you want to keep using the software that you like.
3.
You don't get any support
: : if you can't contact anyone and ask for help when the software doesn't seem to operate the way it should, then you won't be ever able to achieve the task you have.
4.
Are you sure it is even SyncMate?
Whoever puts an ad out there saying they gladly cracked an app for you, have an agenda. Be aware that when you download your "free copy" you may end up with a bad virus on your machine. That will cost you way more than a license.
5.
Trial versions are available
: many apps have really open trials that allow you to use the software for free for some time. You can accomplish whatever you were interested in and then decide whether you need more.
SyncMate Expert
macOS 10.13+ ,
57.16MB
size
Version
8.6.514
(
25 Oct, 2022
)
Release notes
Category:
Utilities