Sync contacts between your Mac and Android device
It is just so convenient to keep contact information always up-to-date among your devices. There is no point in creating the same contact all over again and again on each device. Native sync from Apple solves this issue for your Mac and iPhone, but what if you are using Android as your phone? Syncing the contacts on your Mac with Android phone can be actually as easy if you have SyncMate!
Meet SyncMate
SyncMate is an all-in-one sync app for syncing Mac with Android - tablets and phones.
With free SyncMate you can sync contacts and calendar events between Mac and Android. SyncMate Expert offers a large selection of syncing options. You can sync music and playlists, videos, photos, folders. Your text messages can be managed directly on computer screen and keyboard.
How to sync Android contacts with Address Book on Mac
Syncing contacts on Mac with Android is easy with SyncMate:
Download SyncMate Free Edition and install on your computer.
Open SyncMate and have a look at the main window.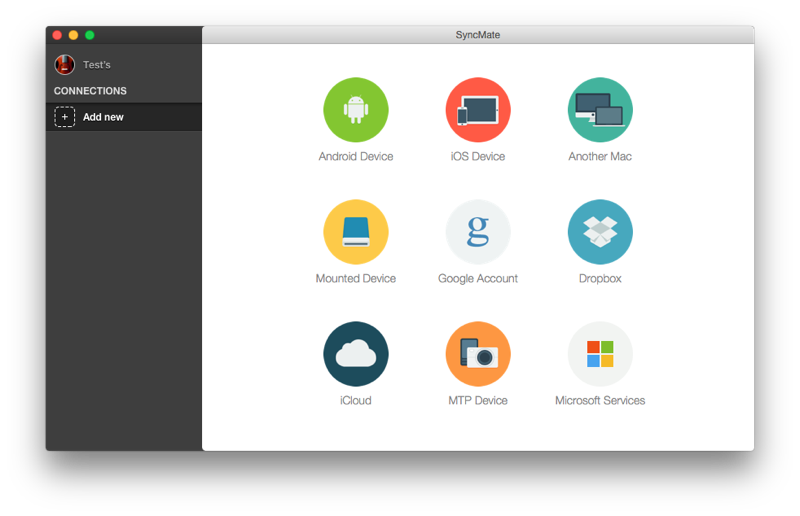 In its left pane click 'Add New' and select Android device. Then plug your phone or tablet in your Mac.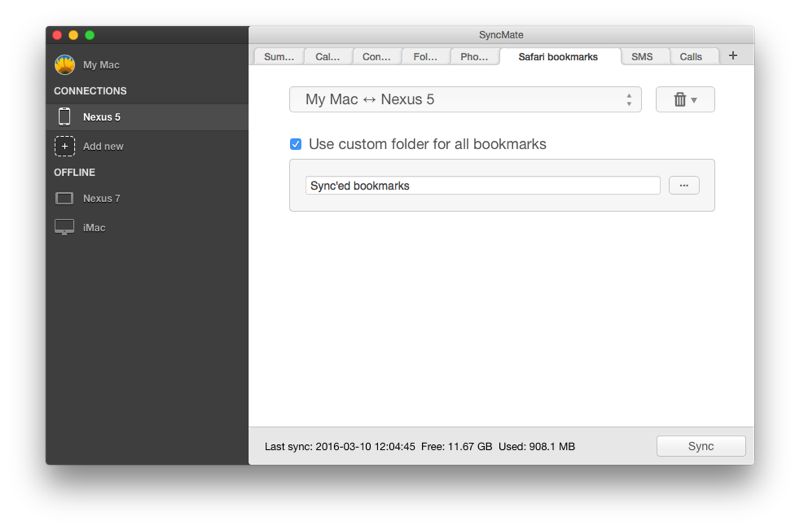 Click "+" in the top panel and select "Contacts" from the plugins list; choose your sync parameters.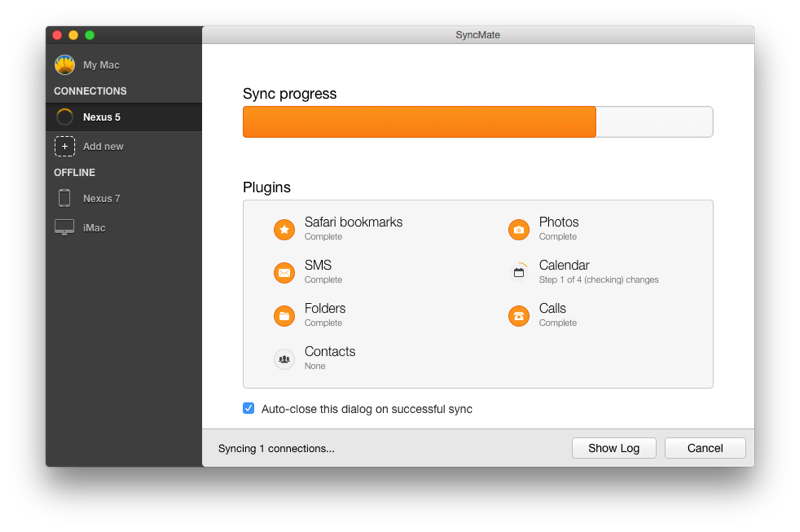 Once you set up everything for your liking, click "Sync" and you'll get your contacts on both your devices.
Summary
It is not just Android devices that SyncMate can sync! You can sync your Mac with iOS devices, other Macs, online storages (iCloud, Google, Dropbox), Windows services (Outlook, Office 365 Home and Business editions).
More about supported devices/accounts and sync options here.
Compatibility
SyncMate requires OS X 10.10 and is compatible with Android 5.x-10.x devices and iOS 5.x-13.x devices.
More How To's
SyncMate Expert
Requirements: OS X 10.10+ ,
57.16MB
size
Version
8.5.504
(
20 May, 2022
)
Release notes
Category:
UtilitiesApplication