Most of us mark work-related events in the Outlook calendar, while personal stuff usually sits in Google. Same applies to contacts and other data - some of it is stored in the Outlook, some in Google, and a lot of it overlaps.
These two services are developed by different companies, and you cannot really synchronize them - or at least you think so. What it means is that things can become a bit confusing when you edit a contact in the Outlook and forget to make the same changes in Google - or the other way around.
Sure, you can export-import data from one service to another, but it takes time and to keep your data up to date you gotta repeat the same lengthy process again and again. This is even more complicated for Mac users, as synchronizing non-native apps with Mac is not a very straightforward task.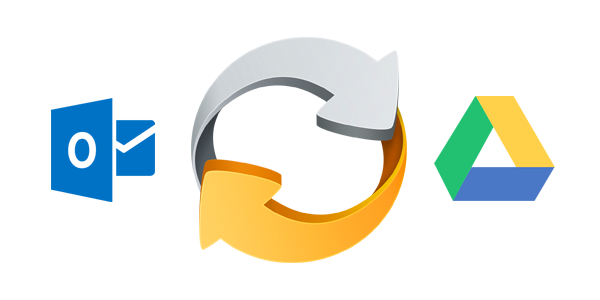 Is there a way to solve this problem once and for all, you might wonder. There is. There is a way to keep your data synced easily. SyncMate is a unique solution that enables synchronizing a large number of various devices and services with the help of Mac. No need to spend hours on setting up the way services talk to each other and performing any action is just a couple of clicks away.
How to Sync Data Between Outlook and Google accounts
To synchronize your Google and Outlook accounts do the following:
Download and install SyncMate on your Mac. Launch it.
In the left pane of the window displayed click Add New. Select devices and accounts to be synced. To be synchronized the accounts have to be linked to your Mac.
Choose Google, type in your login and password.
Choose Microsoft Services, then Outlook.
Once the connection is established, specify what data you would like to synchronize - Calendar events, Contacts, folders, images, video and audio libraries.Click 'Sync' button.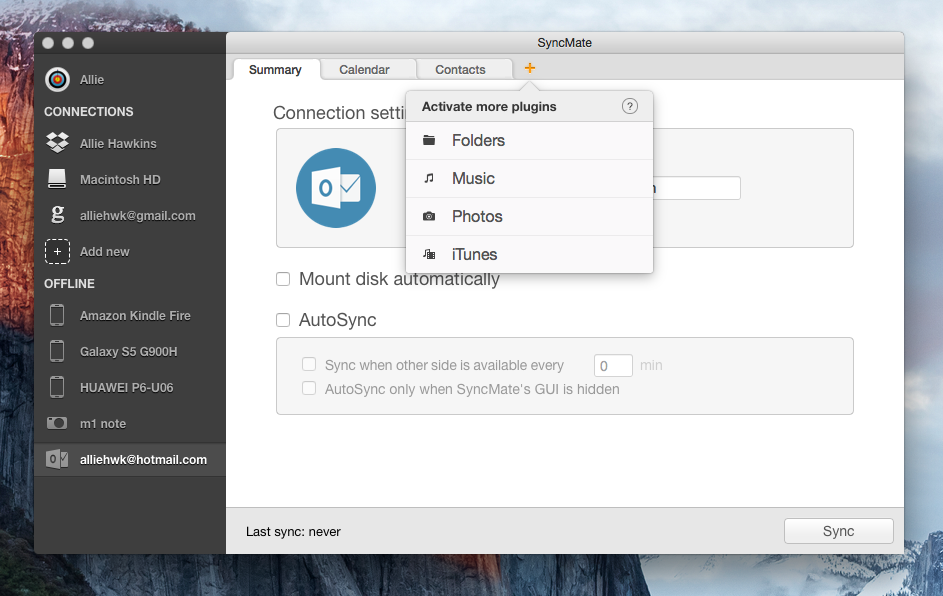 That's it!.. With SyncMate your data is always up to date.
Did We Mention you can sync Automatically?
SyncMate allows setting up automatic syncing - all it takes is a few clicks. You will never have to bother about copying data manually. The app will do it for you.
And there is much more
With the help of SyncMate you can mount Google Drive and OneDrive linked to your Outlook account as an additional disk on your Mac. This will enable you access and manage the drives as if they were physical disks connected to your computer.
SyncMate Expert
Requirements: OS X 10.10+ ,
50.9MB
size
Version
8.1.475
(
30 Mar, 2020
)
Release notes
Category:
System Utilities